Freezer Zero™ Neck Gaiter
Details
http://www.columbia.com/freezer-zero-neck-gaiter-CU9504.html
CU9504
Greater Rewards
members earn

300

points with purchase
Variations
1. Select Color:

Fossil

Out of stock

2. Select Size:

Please select a size.

Out of stock
Product Actions
Features
Like its cousin the Freezer Zero Bandana, this Omni-Freeze® ZERO neck gaiter is the ultimate cooling accessory—with sweat-activated cooling technology, which reacts with sweat to lower the temperature of the material. Built-in UPF 50 seals out UV rays for supreme protection from the sun.
Features:
Omni-Freeze ZERO fabrication lowers the material's temperature
Omni-Shade UPF 50 provides premium protection from the sun
Imported
Fabric
:
Omni-Freeze ZERO, Omni-Shade 92% polyester/8% elastane
Omni-Freeze™ ZERO
Sweat-Activated Cooling
OMNI-SHADE®
Sun Protection
Technology Videos
Omni-Freeze™ ZERO
Blue rings react with sweat to lower the temperature of the fabric, so you feel cooler.
Omni-Shade™
Blocks UVA and UVB rays to help prevent sunburn and long-term skin damage.
Reviews
Rated

4.7

out of

5

 by

73

reviewers.
Rated

1

out of

5
 by
dannyred
Doesn't stay on my face (over nose)
Purchased to be used for sun protection while riding a mountain bike. The item would not stay in position when covering my nose and ears. It slips down - even when just walking and would not stay in place.
January 15, 2017
Rated

5

out of

5
 by
Martin1789
neck gaiter
The matieral is great, I used it for some off shore Tuna fishing and it kept me cool. with the all day fishing it never started to smell like the cotton ones are known to do.
October 18, 2016
Rated

5

out of

5
 by
strokesurvivor
Neck Gaiter
Bought this to protect my neck from sunburn, as I am a kiter standing on a beach many hours at a time. Works really well at that. I do have 1 suggestion - how about splitting it a couple inches up from the bottom on both sides? That way it lays flat, front and back, and will protect if you have a t-shirt on. The way it lays now, there is an area that is left uncovered, by most shirts. Not a huge issue for me, as I usually wear a 1/4 zip style shirt that can be fully zipped. But if I wear a regular shirt --??
July 9, 2016
Rated

5

out of

5
 by
OutdoorEngineer
Keeps you cool and keeps the sun off
This neck gaiter is just what I needed. I work outside for a good portion of the day. It keeps my neck and face cool. This is better than constantly having to put on sunblock. I use this gaiter in conjunction with other Columbia Omnishade and Omnifreeze clothing. This is also useful when I go hiking and outside during my free time.
July 8, 2016
Rated

5

out of

5
 by
Smiles007
Cool Neck
Great for keeping the sun off your neck and also keeping your hair off your face while in the gym, running or hiking.
July 1, 2016
Rated

5

out of

5
 by
Rob11388
Daily
I typically wear 2 of these daily when outdoors in the sun (one on my face and one on my head). They wick sweat and protect me from the sun. Excellent product.
May 25, 2016
Rated

5

out of

5
 by
TexasSize
sun shade
I race sail boats and am on the water all day and this product is awesome. highly recommend it.
May 23, 2016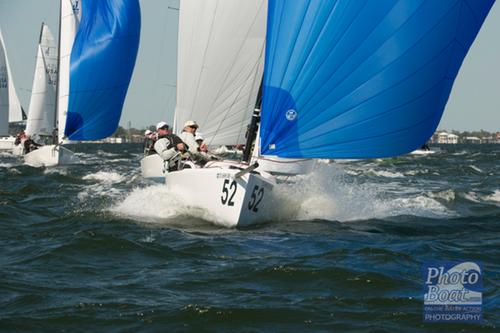 Rated

4

out of

5
 by
Burph
Just what I expected
Does its job perfectly. Not uncomfortable either.
April 18, 2016
Rated

5

out of

5
 by
Dacker
Freezer Zero Neck Gaiter
Love this product. I am on the water a lot Bass Fishing and this thing is a life saver to keep to harmful UV rays off my face, neck and ears. Great product and everyone that is out in the sun a lot should wear these. It could just save you life..
April 7, 2016
Rated

5

out of

5
 by
Kokan12
Great for wind protection and cooling you down
Wore this down in Sedona hiking and it kept the sun off my neck and also kept me cool at the same time. Had a few hikers ask me about it and where to get one.
March 30, 2016
Rated

3

out of

5
 by
AlDuarte
extremely expensive
WAY TOO EXPENSIVE! The UV protection chemicals and features may not last long enough to justify the high cost of this gaiter.
March 17, 2016
Rated

5

out of

5
 by
TheRealBirdman
Nice little gaiter
I work in southeast texas as a conservation professional. I'm out on the beach or in a boat with the sun beating down on me relentlessly. This gaiter has proved to be excellent protection from the sun, and I've even used it to cover up my face when walking around in a marsh somewhere with mosquitoes the size of my hand trying to kiss me on the cheek. Easier to use than the traditional bandana just put it around your neck and pull it up over your face/head when you need. It also helps keep the cold air off my face when doing work out on the bay in the winter months. Only downfall is wearing them with sunglasses, you can't cover your nose up or your glasses get foggy. A little bit of sunscreen is ok, I guess.
February 29, 2016
Rated

5

out of

5
 by
Markscience
Great gaiter
I dont notice any cooling effect but its a good quality gaiter, much better than a buff.
November 22, 2015
Rated

5

out of

5
 by
Pollita
Must when training hard outdoor
Great line of products. This neck gaiter is great to protect against the sun and flexible to become a great head covering to cool your head during hot days or keep the sweat out of your eyes and can also keep my long hair tame. Let's not forget the cool down effect.
November 5, 2015
Rated

5

out of

5
 by
aggs
Cool
Keeps you shaded and cool. Not bulky
October 30, 2015
Rated

5

out of

5
 by
fearsmokey
Keeps you cool
Freezer says it all! Definitely keeps you cooler and protects me from harmful uv when im out on the water.
October 24, 2015
Rated

5

out of

5
 by
Joe99
Excellent for added sun protection!
Great addition to wearing a cap for ultimate sun protection!
September 24, 2015
Rated

5

out of

5
 by
AdamO
What a difference
I've used a lot of different gaiters over the years; but going forward, Columbia Zero Gaiters are the only brand I will wear on the water. These gaiters are comfortable, extremely cool, and keeps me protected. Keep up the good work Columbia!
September 20, 2015
Rated

5

out of

5
 by
BeachBumTX
Freezer Zero Neck Gaitor
Much more comfortable than other buffs I have used in the Texas Coastal heat and humidity
September 18, 2015
Rated

5

out of

5
 by
Golf300
Works great. Very versatile.
This neck gaiter keeps the sun off the front and back of my neck in places where my sun hat just can't cover. I actually feel cooler wearing it, thanks to the Freezer Zero technology. And if I need to, I can cover and protect most of my face while just wearing a golf hat. Great product!
September 11, 2015
Rated

5

out of

5
 by
BradB
Great for hot, humid travel
This was a last minute purchase for a two-week European land/cruise vacation. I had planned on taking a cap for shade, but many bloggers recommended a buff or neck gaiter, I found this one and liked the cooling effect design and the price so I decided to order it. I am glad I did! I found that the multiple ways to wear this were a major convenience and the cooling effect was awesome. I would literally wet this with tap water in the morning before leaving the room and would re-wet a few time during the day. I found that simply readjusting it on my head during wear would seem to reactivate the cooling effect as long as it was still damp. When I didn't want to wear it, I would double it up on my wrist and it was good for wiping the sweat from my brow. Definitely one of the better comfort purchases I made for my trip. Highly recommended!
September 1, 2015
Rated

5

out of

5
 by
Cartersflcharters
Awesome!
This thing is amazing! I used it today in Florida fishing on the Intra Coastal in 100+° temperatures and it kept my neck cool. It actually made it half way bearable being outside in this Florida heat. Once I wet it, I rang a little water out and left it pretty wet. The water temperature is in the upper 80s.... once I put it on the seabreeze kept it cool on my neck. It was amazing how cool it felt. It lasted for about an hour until I had to dunk it again. It is pretty awesome how it works! Highly recommend this! You won't be disappointed!
August 25, 2015
Rated

4

out of

5
 by
kzin
they've changed this product.
I had previously bought this product and it was the only comfortable neck gaiter I'd found. So I bought two more. But they have changed it. It is narrower and the fabric isn't as soft. It is still a good product, but they have taken a step backward.
August 21, 2015
Rated

2

out of

5
 by
LauraRoo
did not meet expectations
Main Complaint #1 - it has seams. this is NOT a solid tube of fabric. The seam that makes it a tube is flat, but it's still there. The ends are folded under and have flat seams also. this added to the discomfort. I have a habit of cutting my tube headbands in half. I am pretty sure I'll ruin this one if I attempt to half it, so it'll stay whole. Which results in too much fabric around my neck/head. Main Complaint #2 - too small - I am female and do not have a large head; this gave me a headache when worn as a headband. The fabric does not have adequate give - may be too large on some, was too small on me. This is sold as a gaiter, and would probably be ok for that use.
August 13, 2015
Rated

4

out of

5
 by
CaneCounsel007
Runs smaller than the last one
So I like this particular product a lot, having purchased one in the past. I thought, great, cool color scheme (red white and blue). However, it fits far more snugly than the last one I purchased 6 months ago. Not sure if they switched manufacturers or if they made them smaller by accident and hence why it was on sale. Regardless, it works fine and isn't as tight as some other ones I have purchased from other companies so that's good. Just bear in mind, if you already have an older one, this may annoy you that it's tighter. Overall, it stretches fine over my hat when we're running ocean, and stretches fine when wet, so it is what it is. Enjoy!
August 10, 2015
Rated

5

out of

5
 by
ShayneC
Gait or keeps sun off of face and neck
The product keeps the sun off of your face and neck. It kept me cooler.
August 9, 2015
Rated

5

out of

5
 by
grumsi
Great neck gaitor!
I'am out in the sun every day and this neck gaitor is just great. I find if I keep the sun off my neck I feel much better.
August 7, 2015
Rated

5

out of

5
 by
MicahC
Great sun protection
I used this everyday on a 70 mile canoe trip. It was awesome to cover up without lathering sunscreen. It also helped keep me cool when I would get it wet. I had not quality issues with it. All seams held tight.
August 4, 2015
Rated

5

out of

5
 by
ljjp
Great
Just what I wanted and it worked out great, may order another
July 30, 2015
Rated

5

out of

5
 by
Mitchr
Saved the day
My wife and I each bought the Frezzer Zero Neck Gator for out trip to Italy during a heat wave. This item worked like a charm. It was comfortable and helped us keep cooler and protected us from the sun. This is a terrific item and will be a permanent part of my outdoor gear.
July 30, 2015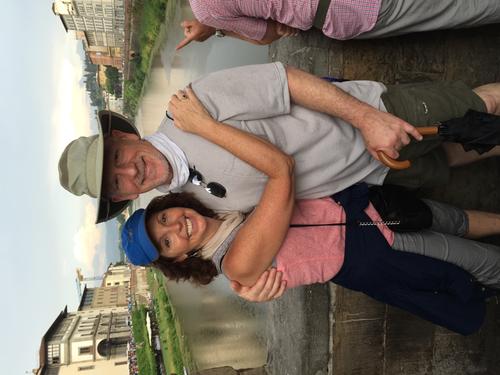 Rated

5

out of

5
 by
Wiltravel
Zero Neck Gaiter
Product is pricey but worked for me. I wore it for 6 hours out door where temperature index was in the mid 90s. It kept the mosquitoes off my neck. The material is light weight and helps keep you cool. Don't know how durable the material is since I only wore it once.
July 29, 2015
Rated

5

out of

5
 by
Paulrocco
Must have sun gear
I bike, hike, and walk in the extreme desert heat iof Arizona. It keeps you significantly cooler and protects your neck and head from the sun, and possible skin cancer. It can be bunched or folded over to cover and cool your neck, it's long enough to pull over and cover your head and ears, for extreme heat conditions. I love it!
July 25, 2015
Rated

4

out of

5
 by
DrMTRIV
Works if you sweat a lot
This does help cool you if you sweat a lot. I do so it does help. if it is not hot enough for your sweat a lot then it does make the area warmer. On a fun side, you can look like a blue man if you pull it up over you neck. IT also makes a funky hat. It help keep my bald head protected from the sun. Not a five start since it d0oes not help when yo uare not sweating.
July 23, 2015
Rated

5

out of

5
 by
Captaincbird
Great product
I have used many different types of these neck gaiters and I have to say that this one beats them all. It has the comfortable and coolest material that I have tried. I am a offshore charter boat captain on the west coast of Florida working 5-6 days a week, these sure help keeping the sun off my neck. Capt. Che' Ruble
July 9, 2015
Rated

5

out of

5
 by
Curt47
Great!!
Work construction in So Cal in very hot conditions. Wet the gaitor and keeps me a lot cooler, love that it protects neck from sun.
July 5, 2015
Rated

5

out of

5
 by
TNBASSCLASS
Great product
This is a great product for the sun.
July 3, 2015
Rated

5

out of

5
 by
nixdorf
Awesome gaiter!
I like this product. It is extremely functional and versatile. It fits snug when tide around my large head (size 7 and 7/8 hat), otherwise 5 stars. Wicks sweat away fast (much better than cotton) and keeps me cool. What else could you ask for?
June 29, 2015
Rated

5

out of

5
 by
RoadRunner1
This product has great features.
Trying to be proactive and suntan lotion is not my thing. This product performs as stated.
May 12, 2015
Rated

5

out of

5
 by
Hopper
Best on narket
I recommend this over any other brand of face/neck protection.
May 6, 2015
Rated

4

out of

5
 by
chris84
great product
I needed something to block sunlight off my neck, face and ears. I ordered this one and so far its been great. The only complaint I have is the tag is very uncomfortable and annoying. I know I can just cut it off, but I didn't want to. I don't know how good it is in direct sunlight for hours yet. I have only used it for about 30 minutes in the sun so far. Very comfortable, minus the tag.
April 9, 2015
Rated

5

out of

5
 by
easydays
protection from the elements
I am an avid wearer of the Neck Gaiter. To me it is a tool for my profession as a guide on the water over 250 days a year. As a survivor two times having Melanoma it is number 1 for my choice to cover up. Even when it is close to 100 degrees you never overheat wearing it. The other reason is for those very early mornings when the no seeums and mosquitoes are at there worst. I never leave home without it.
April 9, 2015
Rated

5

out of

5
 by
captgary
great feel
Unlike similar products this one feels great and keeps you cool!
February 28, 2015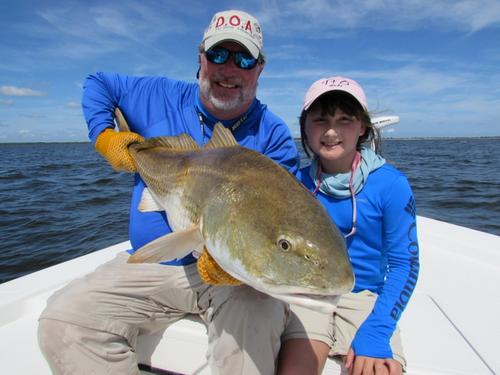 Rated

5

out of

5
 by
Lindbass
Can breath in cold air
I suffer from Angina, a heart function that limits oxygen to the heart. It hurts to breath in cold air in the winter. I use this product as a mouth cover while driving my boat or walking in the cold. It works.
December 19, 2014
Rated

5

out of

5
 by
Mems15
Cool when it is hot!
We live in Hawaii where it is very humid. This buff works when we are doing yard work and then all the way to the beach to keep the sun off and cool air in. You really can feel the difference. It is like having a little air conditioner on your neck and face.
December 2, 2014
Rated

5

out of

5
 by
Lavigeboy27
South Florida
I would definitely recommend this buff. I have a couple of different brand buffs but this is definitely my favorite one. I work doing water quality in the Everglades down in south Florida. Everyday it's hot and muggy, and Freezer Zero Neck Gaiter helps me survive the day. I'm definitely buying more because I'm wearing the same one everyday at work.
November 4, 2014
Rated

5

out of

5
 by
shoaltide
Performs
I spend my time fishing in a South GA.....The omni freeze zero technology is legit. I have used many neck gaiter products...all pale in comparison to this product!
August 16, 2014
Rated

5

out of

5
 by
AdamB
Forget the sunscreen!
I hate applying sunscreen over and over again when my day on the trail is long. This gaiter makes sure I don't get sun or windburnt and keeps me cool doing it. Sure, I get a few looks, but they understand when they go home with red faces and weird collar suntan lines. Plus, I look like a hiking ninja...what could be better?
July 8, 2014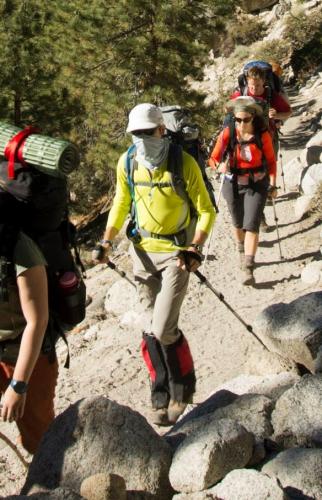 Rated

4

out of

5
 by
jlemoine12
Works Great with Inevitable Flaws
This product works great for blocking sun and keeping me cool, but it fogs up my sunglasses when I exhale if I pull it over my nose. That is my only complaint, and it is an inevitable problem with these things. All brands will do this. Otherwise, it works great for protecting me from the sun and the Omni Freeze Zero material is great!
May 22, 2014
Rated

5

out of

5
 by
904Steve
Would like to see improvements but great material.
Great stretch but it still does not fully cover the bottom of my neck. I have pronounced trapezius muscles that give me a bit of a "bull neck" or weightlifter type neck. I would really like to see longer length and some added material to protect the base of my neck to include the spot above the buttons on my shirt and at the top of my back. I work on a military base and spend everyday outside for at least a few hours bending, stretching and moving around in full sunlight.
April 3, 2014
Rated

4

out of

5
 by
mike781
Comfortable
I wear it while running a commercial lawn mower to protect the back of my neck from the sun but it easily pulls up over my mouth and nose when it gets dusty.
March 27, 2014
2017-01-21
bvseo-cps-pl-PRR
2017-01-21 T13:01:46.978-06:00
bvseo_lps, prod_bvrr, vn_prr_5.6
cp-1, bvpage1
co_hasreviews, tv_73, tr_73
loc_en_US, sid_CU9504, prod, sort_default
Size & Fit Guide
Size & Fit Guide
| | | | | |
| --- | --- | --- | --- | --- |
| Hat Size | S/M | L/XL | Adjustable One Size | One Size |
| Adult Head Size (Inches) | 21 - 22 | 22 - 24 1/4 | 21 1/4 - 24 1/2 | 21 - 23 1/2 |
| Adult Hat Size | 6 5/8 - 7 | 7 - 7 3/4 | 6 5/8 - 7 3/4 | 6 1/2 - 7 1/2 |
| Youth Head Size (Inches) | 19 - 21 | 21 - 22 3/4 | | 19 3/4 - 22 |
| Youth Hat Size | 6 - 6 7/8 | 6 7/8 - 7 1/4 | | 6 1/4 - 6 7/8 |
| Toddler Head Size (Inches) | | | | 19 - 20 1/2 |
| Toddler Hat Size | | | | 2T - 4T |
| Infant Head Size (Inches) | | | | 17 1/4 - 19 |
| Infant Hat Size | | | | 0 - 18 Months |
| | | |
| --- | --- | --- |
| Hat Size | Adjustable One Size | One Size |
| Adult Head Size (Inches) | 21 1/4 - 24 1/2 | 21 - 23 1/2 |
| Adult Hat Size | 6 5/8 - 7 3/4 | 6 1/2 - 7 1/2 |
| Youth Head Size (Inches) | | 19 3/4 - 22 |
| Youth Hat Size | | 6 1/4 - 6 7/8 |
| Toddler Head Size (Inches) | | 19 - 20 1/2 |
| Toddler Hat Size | | 2T - 4T |
| Infant Head Size (Inches) | | 17 1/4 - 19 |
| Infant Hat Size | | 0 - 18 Months |
How to Measure
How to Measure
Fold up at dotted line.
Place against a wall or other 90 degree surface.

Place heel against fold/wall on flat level surface.
Mark the end of the longest toe with a pen or pencil.
Measure both feet and use the larger measurement.
Read measurement and compare to size chart.
When comparing on the size chart, determine the closest larger measurement and use that number to determine your shoe size for your country's shoe measurement standard.
Shipping & Returns
Shipping & Returns
Shipping Information
Shipping Method
Rate
Expected Delivery Time
UPS Ground
$6.00
3-7 Business Days

UPS 2-Day Air
$12.00
2-3 Business Days
UPS Overnight
$19.00
1-2 Business Days
Free Standard Shipping
Available for Greater Rewards members. Learn more
Return Policy
Returns are accepted within 60 days of the purchase date online or in-store. Your apparel must be in original and unworn condition, with tags still attached. Footwear returns must also include the original box.
Still Have Questions
See our Customer Service section for more details. Visit Customer Service