Men's Ascender™ Hooded Softshell Jacket
Details
http://www.columbia.com/mens-ascender-hooded-softshell-jacket-1556551.html
1556551
Greater Rewards
members earn

589

points with purchase
Size & Fit Guide
|
Reviewers rated this product
Fits Slightly Small
|
Fit
Modern Classic
Variations
1. Select Color:

New Cinder

Out of stock
Product Actions
Features
Rugged, warm, durable—and yet decidedly presentable, this wind- and water-resistant hooded softshell jacket is a versatile, all-season piece with an impeccable fit built to keep you protected in milder weather and layer under shells and jackets for bonus warmth in more severe conditions.
Features:
Water/wind resistant
Bonded softshell
Drawcord adjustable hem
Zippered chest pocket
Zippered hand pockets
Chin guard
Adjustable cuff tabs
Center back length: 27.5"
Imported
Fabric
:
100% polyester Contour Softshell
Omni-Shield™
Water and Stain Repellent
Technology Videos
Omni-Shield™
GO AHEAD.
TRY AND GET DIRTY.
Helps you stay clean and dry by resisting absorption of liquids.
Reviews
Rated

4.6

out of

5

 by

48

reviewers.
Rated

5

out of

5
 by
SDennis
Other than Sizing Excellent
I purchase this after having other Columbia products. I even tried on the product at Dicks and then got it on line. But the fit was different, running smaller than what I had tried on and you cannot have more then one layer underneath it. A great product, well made, functional. Just adjust for sizing before you buy.
January 14, 2017
Rated

4

out of

5
 by
flavofaze
flavofaze
It runs a little snug in the neck area when fully zipped up, but overall is a great jacket, especially for $60. This jacket will keep you warm in the summer, fall, or spring. It will keep you dry in light to medium rain as well....
January 9, 2017
Rated

4

out of

5
 by
sherwood
Nice
The only negative I can say is the hood flops around a bit, other than that, it is a great coat
January 8, 2017
Rated

5

out of

5
 by
Wyosheri
Great jacket
I got this for my husband for Christmas. He loves it! He said it really blocks the wind and keeps him warm in our Wyoming weather. Great material, I think it will hold up over time.
December 29, 2016
Rated

3

out of

5
 by
coolek
expected more
The jacket is great and at a great price too if you are using it in urban settings only. If you use it out in the backcountry it lacks a key feature for comfort and safety in my humble opinion. A number of reviewers felt it ran small so I ordered the next size up and it was way too big-maybe it was miss marked it fit me more like an extra large than a large. no big deal I could exchange for a smaller size. The deal breaker for me was no drawstring in the hood. I feel that a piece of gear like this should have all the features that are common to most other brands. The other hooded soft shell jackets I looked at all had hoods that were adjustable and had drawstrings to snug them down. I looked at 5 other brands and probably a dozen hooded soft shells all with drawstrings in the hood and the bottom hem which I also feel is an important feature, columbia has the hem drawstring. I can recommend this for city use but not for wilderness activities.
December 7, 2016
Rated

4

out of

5
 by
Gerald
Columbia jacket
Love the jacket keeps the wind and moisture out. I don't care for the hood with the velcro though whatever happened to the draw strings?
December 3, 2016
Rated

5

out of

5
 by
Matt05
Excellent jacket
This jacket is so nice. It's crazy how warm it is being so thin and stylish. It'll keep you dry and warm and is very comfortable to wear. The inside material is soft and the outer shell is stylish and very well made. I think this jacket will last a very long time.
December 2, 2016
Rated

5

out of

5
 by
Ryan316
Great Jacket
Great cost effective jacket. Bought one for me and then 3 more for my family. Great shell if it's too cold for the jacket alone. Had it for a year now and it sill looks brand new. Highly recommend it.
November 30, 2016
Rated

5

out of

5
 by
BenFTW
Great for hiking!
The arm size was long, but lucky there is a wrist strap to prevent from looking long. Overall, this is a great jacket for 8-hours hiking. I even wore it to work during a chilly day and to a 3-days New York trip. Excellent waterproof jacket as tiny rain droplets didn't stain and wet the jacket, it just slide off! I wish the jacket have interior zip pockets where I can store backup battery charger and charger cord. But this jacket is the best for everything!
November 24, 2016
Rated

5

out of

5
 by
CookiMonster
Amazing Jacket!
I got it in today! I was very excited! It's really nice and comfortable and it snug enough to fit another sweater under it! Would recommend!
November 16, 2016
Rated

5

out of

5
 by
Biggz
Awesome jacket!!!
Went on a fishing trip and left my other Columbia jacket at home and had this on the backseat put it on and it rained all day pretty hard at times this jacket kept me warm and dry The whole eight hour fishing trip would recommend this jacket.It is a very awesome jacket!!!
November 12, 2016
Rated

5

out of

5
 by
EricR0580
Weather's Worst Nightmare
I have lived in Oregon for 10 years and I'm wondering what I was doing without this jacket before now. Wind, rain, cold....it's not getting in! I love everything about this jacket.
October 25, 2016
Rated

4

out of

5
 by
JB2014
Quality Jacket
I live in San Francisco, where you almost always need a light jacket. This jacket has been perfect for multiple different weather conditions. I find that I wear it in rain snow or even on a cool day and every time I am completely satisfied. I recently put it to the test by going on a run in the rain, while wearing it and for the most part it did a great job repelling water, but kept my skin completely dry. Great quality for the price.
October 17, 2016
Rated

4

out of

5
 by
blunismo1
Ascender hooded jacket
I wear this jacket for a living. I've had it for a month and have become somewhat familiar with it. I would have given it four stars if it Wernt for the following: would be nice to have a port inside chest pocket for headphone jack, had some extra stitching come out on the rim of the hood, I've already got piling and abrasion marks on the inside of the jacket, extremely soft outer shell; was expecting something a little stiffer, if I lay it down it wrinkles so I constantly have to hang it. The cut is perfect. I have enough room to wear a hoodie underneath. I've worn it three times in downpours and does well. Keeps the chill out of the deep freeze while working in negative temps. I also buy another if they improved it and made two tone blue version with a hood
September 21, 2016
Rated

5

out of

5
 by
bhof
Excellent for the spring
This jacket is not too bulky and great for medium rain showers. It does a good job of blocking wind 10-15 mph. The sleeves are a little tight with the Velcro all the way open, but would only be a problem if you are wearing a bulky item under it.
June 7, 2016
Rated

5

out of

5
 by
Ron7
Great Jacket
This jacket is perfect for spring or autumn like weather specially on those cold rainy days because it keeps you dry and warm. I like that the inside of this jacket is soft and this jacket is not heavy at all.
May 12, 2016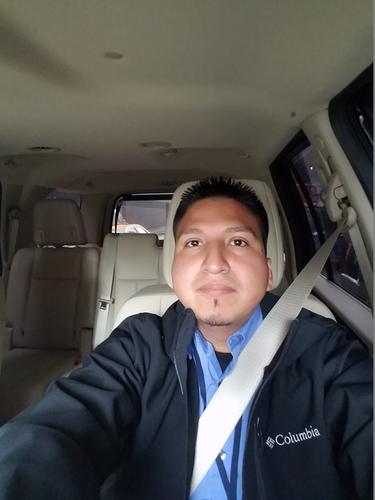 Rated

5

out of

5
 by
juicie
fabulous
I love this jacket. It fits and looks great!
April 8, 2016
Rated

5

out of

5
 by
Darion
A+
Great for all outdoor experiences
April 1, 2016
Rated

2

out of

5
 by
RICOSTAR
An Imitation!
I bought a Columbia gray jacket similar to this, probably from Macy's. I looked over this jacket a few times online because it was similar, but in black. When I received it, the material was thinner and there were no sewn in bottom pockets on the inside. I have bought boots, a scarf, a cap, etc. from Columbia website and have been disappointed in all. The more I wore the boots around the apartment, the more they hurt ankle, so I cannot wear on the street! I have finally learned my lesson!!!
March 13, 2016
Rated

5

out of

5
 by
Iowaguy
Soft shell jacket
This is my 2nd one and Columbia is great quality for the price. Great jacket for all seasons.even winter. Wind and rain the hood works great. Packs up in backpack for a trip without wrinkling. Love this jacket!
February 11, 2016
Rated

5

out of

5
 by
Sjacobs
LOVE
I bought this for my teenage son, he loves it! I find it to be equal in quality and comfort to The NorthFace jacket he had been looking at. Great everyday jacket. Highly recommend
February 1, 2016
Rated

4

out of

5
 by
punchngo
needs draw string
light weight, comfortable. wish the hood had a draw string. on windy days hood comes off.
January 22, 2016
Rated

5

out of

5
 by
chepskate
Just right for the price
It fit a little weird, but I think that's me and what I expect. It's totally right for what I do right now, it's more designed for Spring/Fall and that was the piece I was missing. I just needed something like this, I live in New Mexico right now so I'm not sure about the water blocking stuff, but can't wait to try it out before I move back east. The only problem I have is I like to wear a shirt(like a second layer) and it tends to bunch up around my forearms with a long sleeve type second layer, but, boy it is just right outside of that, get it on sale as I'm cheap and would not have spent the money for the regular price.
January 21, 2016
Rated

5

out of

5
 by
billy3240
men's ascender hooded softshell jacket
Was as chistmas gift for my son and it fit perfectly! He loved it
January 6, 2016
Rated

4

out of

5
 by
MkdQT69
Love the Color, Style and Hood.
Okay so I am a Female who ordered a Man's Jacket because The Men's Line has the Grey Color I like. I ordered a Mens Small, I normally wear a Medium in Female Clothing and I am 5'9"). The Small was very tight at my hips, and mine aren't large. It is very roomy at the chest. Sleeves were nice and long. I have long arms. I LOVE this style of hood. I have 2 Soft Shell Vests that have this style hood. My only wish is that this jacket had a two way zipper. In fact, I wish more of the Columbia Coats/Jackets had two zippers!!!
January 6, 2016
Rated

5

out of

5
 by
Stef84
Excatly what I wanted
It's everything that I wanted. Fits perfect and looks awesome!
January 3, 2016
Rated

5

out of

5
 by
jimmy95
Great Hoodie
Excellent product, it does as advertised. Heavy rain and wind just seem to bounce off. Having zippered pockets and a generous zippered arm pocket are very helpful. A mid weight hoodie that works for running, hiking, or just everyday use! A very small nit pick, I wish it had a inside pocket, but at it's very reasonable price you can't have everything. Bottom line I love the product !
January 1, 2016
Rated

5

out of

5
 by
Swanky
Awesome jacket
Great jacket! The jacket runs a little big. I thought it would be a little warmer, but it does stop wind.
December 30, 2015
Rated

5

out of

5
 by
THerb
nice casual jacket
This jacket looks very classy, yet is casual. It washes well.
December 28, 2015
Rated

5

out of

5
 by
rscott21
Excellent Jacket
This is an excellent every day jacket. Very comfortable and affordable. The size I got ran a little bit too big for me, but it is still an amazing jacket.
December 3, 2015
Rated

5

out of

5
 by
Dlock
Strangely good in any weather.
I live in Colorado and this thing is a good top layer for any cold weather situation. Love this thing.
November 29, 2015
Rated

5

out of

5
 by
CJ65
Great Quality!
Product was exactly what I ordered from the description online. I bought this for my teenage age and he loved it!
November 20, 2015
Rated

5

out of

5
 by
Cdubs
Good jacket
Looks nice, feels good, fits well. It's not quite as nice as north face and other more expensive brands but for the price it's the best jacket out there.
November 19, 2015
Rated

5

out of

5
 by
2CrazyKats1CrazyDog
AWESOME JACKET
My fiancé was looking for a jacket like this one, that had somewhat of a tactical feel to it. So, after searching for jackets, he found this one. So, I ordered it in XL. The fit is great, the water resistance is great, jacket keeps him warm and toasty with a t-shirt underneath, and he wears it everywhere now. This is his go to jacket, whenever he leaves the house. The price is unbeatable, for a quality product as this one. Columbia will be our go to place to purchase nice jackets, quality, ect. The shipping only took a couple of days too! Overall, this jacket gets 5☆'s from us. We're happy we chose Columbia!
November 9, 2015
Rated

5

out of

5
 by
Federales
Good Quality Product
I bought this jacket for my son who is very picky about fit and quality. When it arrived he immediately opened the package and tried it on for fit and comfort. He stated to me that it was a perfect fit and the it was very comfortable. Over all the jacket is very well made and looks good.
November 6, 2015
Rated

5

out of

5
 by
DickStrong
Sexy Jacket!
This is a great Fall/Spring jacket. I love the athletic cut on this thing, makes me feel sexy wearing it. Very comfortable. I will get the GRAPHITE one next time it goes on sale. I ordered the black one because the girl in the store liked it better on me than the graphite.
September 2, 2015
Rated

5

out of

5
 by
Curt129
Awesome
Love the jacket, kept me warm and dry.
July 20, 2015
Rated

3

out of

5
 by
Yuna
Material is not suitable for hood jacket
The jacket runs too small, material is warm and not soft, wear without the hood on doesn't look good, I will return it.
July 6, 2015
Rated

5

out of

5
 by
fredkhol
Great light weight jacket
Very satisfied with my jacket. Little overpriced but still happy that i bought it
April 16, 2015
Rated

5

out of

5
 by
Mannyfres1
Good to go jacket
I love my new Ascender soft shell jacket .It's ready to go rain ,snow ,sleet and sun .Now if it's really cold I layer it with my Steens Mountain Jacket now I'm warm ,and toasty .The jacket is smooth on the outside ,but the fleece on the inside is soft and fluffy it really feels great next to my skin. I'm a Columbia fan for life .
March 5, 2015
Rated

5

out of

5
 by
Kmedic
Great Jacket
I bought this jacket about 6 months ago and have loved it since day 1. I love the versatility of the jacket as you can layer it with a sweatshirt or fleece if needed for chilly days. Great windblocking and rain repellent capabilities. Would definitely recommend and buy again!
March 5, 2015
Rated

5

out of

5
 by
Syther
What I wanted
This jacket works so well. I already had it in the rain and the water beaded up and rolled off no big deal. It is warm but not to warm the hood is nice, does have a weird Velcro on the back and not sure what the use of it is. You can wear layers underneath because it is a good size. I do wish it came a tad bit smaller, everything is true to the measurements i just like my cloths on the smaller side, less to get tangled with but other than that perfect for cold days biking to school 40 degree mornings and good for light to mid rain.
February 12, 2015
Rated

5

out of

5
 by
TSneed
Just what I wanted!
I knew from reading reviews this jacket ran a little small. It is just what I wanted and functions great. Been out running in it as well as flying while wearing it. The wind protection is what I hoped for and the light rain just beads up on the jacket. Great product just light my heavier leather coat from Columbia!
February 6, 2015
Rated

5

out of

5
 by
jnb1
Great jacket
Love Columbia products especially this jacket. Not too heavy and still keeps you warm
January 22, 2015
Rated

4

out of

5
 by
yjack32
Warm lightweight
Not true to size. I ordered an XL for my husband and had to exchange it for a XXL. If you plan on wearing anything thicker than a t-shirt, I would recommend ordering a size larger.
November 20, 2014
Rated

4

out of

5
 by
James55
Good general-use jacket
I'm happy with this jacket. It's quite warm and also does a good job repelling light rain. It's a bit too warm for 50 F and I think it will probably be great around 40 F or even lower. I normally wear medium but the medium of this jacket was too small for me, so I replaced it with a large.
November 7, 2014
Rated

4

out of

5
 by
MountainMan1150
Good quality jacket
I bought this jacket to wear while I'm going for walks. It fits great and looks good.
November 1, 2014
Rated

5

out of

5
 by
kryskaus
always good
size, color and quality always the best
October 17, 2014
2017-01-16
bvseo-cps-pl-PRR
2017-01-16 T13:36:26.870-06:00
bvseo_lps, prod_bvrr, vn_prr_5.6
cp-1, bvpage1
co_hasreviews, tv_48, tr_48
loc_en_US, sid_1556551, prod, sort_default
Size & Fit Guide
Size & Fit Guide
Men's Fit Guide
Performance
Body contouring fit conforms to movement.
Performance
Active
Body skimming fit with end-use mobility in mind.
Active
Modern Classic / Regular
Universal, easy fit for comfortable range of motion.
Modern Classic / Regular
Relaxed
Most generous fit for a full spectrum of movement.
Relaxed
Men's Body Measurement (Inches)
Size
Pant Size
XS
28-30
S
32
M
34
L
36
XL
40
XXL
44
Neck
14-14.5
15-15.5
16-16.5
17-17.5
18-18.5
19-19.5
Chest
32-35
35-38
38-41
42-45
46-49
50-53
Sleeve Length
32
33
34
35
36
37
Waist
26-29
29-32
32-35
36-39
40-43
44-47
Hips
32-34
35-37
38-40
41-43
44-46
48-50
Inseam
Varies by Item
Size
Pant Size
L
36
XL
40
XXL
44
Neck
17-17.5
18-18.5
19-19.5
Chest
42-45
46-49
50-53
Sleeve Length
35
36
37
Waist
36-39
40-43
44-47
Hips
41-43
44-46
48-50
Inseam
Varies by Item
How to Measure
1.

Neck:

Measure at the base or thickest part of your neck.
2.

Chest/Bust:

Measure at the fullest part of the chest, under the armpits and over the shoulder blades, keeping the tape measure firm and level.
3.

Waist:

Measure around the natural waistline, allowing the tape measure to sit comfortably.
4.

Sleeves:

Start at the center back of your neck and measure across the shoulder and down to the wrist. Round up to the next even number.
5.

Inseam:

Measure from the top of the interior leg to the bottom of the ankle.
6.

Hips:

Measure around the fullest part of your hips.
How to Measure
How to Measure
Fold up at dotted line.
Place against a wall or other 90 degree surface.

Place heel against fold/wall on flat level surface.
Mark the end of the longest toe with a pen or pencil.
Measure both feet and use the larger measurement.
Read measurement and compare to size chart.
When comparing on the size chart, determine the closest larger measurement and use that number to determine your shoe size for your country's shoe measurement standard.
Shipping & Returns
Shipping & Returns
Shipping Information
Shipping Method
Rate
Expected Delivery Time
UPS Ground
$6.00
3-7 Business Days

Free Standard Shipping
Available for Greater Rewards members. Learn more
Return Policy
Returns are accepted within 60 days of the purchase date online or in-store. Your apparel must be in original and unworn condition, with tags still attached. Footwear returns must also include the original box.
Still Have Questions
See our Customer Service section for more details. Visit Customer Service