Men's Bugaboot™ Original Omni-Heat®
Details
http://www.columbia.com/mens-bugaboot-original-omni-heat-BM3871.html
BM3871
Greater Rewards
members earn

1099

points with purchase
Variations
Product Actions
Features
Inspired by the original Bugaboot, this boot has refined heritage details and a classic look, but doesn't skimp on technology – it's laced with Omni-Heat® thermal reflective lining and insulation to keep feet and toes warm and comfortable during long, active days in cold weather conditions. The supple waterproof oil full-grain leather upper and rubber shell create a protective foot environment while rugged metal lacing hardware lends durability and ensures a secure fit. You'll stick to unpredictable terrain with a high-traction rubber sole that enjoys a challenge as much as you do. This version of the popular Bugaboot collection is distinguished by the waterproof corduroy details at the collar and tongue.
Features:
Waterproof oil full grain leather
Waterproof corduroy textile collar and tongue
Full length Techlite midsole for comfort and cushioning
Omni-Heat thermal reflective liner and 100 grams insulation
Metal lacing hardware
Omni-Grip high traction rubber
Full waterproof seam sealed
Weight: size 9, ½ pair = 20.6 oz/584g
Imported
Fabric
:
UPPER
Waterproof oil full grain leather
COLLAR AND TONGUE
Waterproof corduroy textile
LINING
Omni-Heat Thermal Reflective
INSULATION
100 grams Omni-Heat technology
MIDSOLE
Techlite
OMNI-GRIP OUTSOLE
High traction rubber
Omni-Heat™ Reflective
Thermal Reflective Warmth
Techlite™
Cushioning midsole
OMNI-GRIP®
Advanced Traction
Technology Videos
Omni-Heat™ Reflective
Magic in a little
silver dot.
Breathable material with little silver dots that reflect body heat.
Techlite™
Superior cushioning for impact absorption and high energy return.
Omni Grip™
HOLD TIGHT
ON ANY TERRAIN.
Advanced traction outsole treads grip every environment.
Reviews
Rated

4.4

out of

5

 by

45

reviewers.
Rated

5

out of

5
 by
Kilo
Excellent Boot
This boot is fantastic. It's comfortable, warm and keep your feet dry. The boot was a gift to my nephew who lives in Auburn, NY and he won't even go outside without putting these boots on his feet. Considering sending him the grizzly bear colored boot.
March 1, 2016
Rated

5

out of

5
 by
Rolly
exceptional
Well made, comfortable, warm and worth every penny. I highly recommend it!
February 18, 2016
Rated

1

out of

5
 by
rf37
similar design failure
I have similar boots that have failed at the seams coming entirely apart from the rubber bottom to the upper leather. Buyer beware, lots of review on sites with the same issue. I would not buy these boots.
January 21, 2016
Rated

4

out of

5
 by
rafa03
you would like them
They are very warm, true to size and look nice. Exelent boot. I live in chicago and have no problems with the winter weather
January 1, 2016
Rated

4

out of

5
 by
Kikai
well recommended
Its very durable one I got for my husband and he likes it so much. very comfortable and the material is excellent. Plus I got it 50% off so I was so happy.
November 18, 2015
Rated

5

out of

5
 by
KWoods
Great For The City
Bought these boots for the upcoming winter months a while back and I am very satisfied with the fit and finish. Quite comfortable on foot and the Omni-Heat insulation does a fantastic job of keeping your feet warm in cold temperatures. The style of the boot also lends itself well for the fall so you really can't go wrong wearing these a little earlier in the season than you would with a traditional winter boot. Definitely recommend these to anyone looking for a great looking boot that has the performance to match.
October 12, 2015
Rated

4

out of

5
 by
bugaboot56
Mens Bugaboot Tan
Overall a very solid boot. I wanted something that would keep my feet dry, warm, while still looking nicer and less bulky than a regular pair of winter boots and these fit that bill! They seem to run very true to size for me and are great all around boots - not really a complaint but as others mentioned it takes a couple days to break them in as the tongue is a bit stiff but does break in. The definitely have kept my feet warm in the chilly MN weather and would recommend them to any looking for a good boot that is not bulky but still looks good. Solid product.
March 20, 2015
Rated

5

out of

5
 by
AndrewM
Good Choice
Main good issue is the comfort using the shoes size 7, it represents good average of other shoes same size. Comfort is good and excelent for cold weather-
March 6, 2015
Rated

5

out of

5
 by
GENIUSIAM
This boot is perfect!
I bought these to replace my 20+ year old boots and just in time as we got hit with back to back +12" of snow with -5 and -18 degree temps. They have been OUTSTANDING for both keeping me warm and dry. Additionally, I am female and they didn't have my size 10 so I ordered men's size 8. I HIGHLY RECOMMEND!
March 6, 2015
Rated

5

out of

5
 by
rcpaul
New, but used
only had these boots for a couple of weeks. but have had two snows for a total of 23". they have exceeded all expectations. in addition, for what is is worth, i have received several compliments on how good they look!
March 5, 2015
Rated

5

out of

5
 by
RandyNYC
Great Looking Boot That Also Functions Well
Columbia hit a homerun with this boot. It's very stylish and can even pass in corporate casual work environments in the cold weather states during winter (sorry people in the South). But most importantly, it functions well. It keeps your feet warm and it's waterproof. My only issue with these boots is that I don't want to get them dirty! But that's what I bought them for, to trudge around in the snow and slush….
March 5, 2015
Rated

5

out of

5
 by
ActiveK
Warm boots
Got these at season end for next year. Have not put to great deal of use yet. Size is fine, quality good, and they are warm. Will use in coming fall and winter seasons.
March 5, 2015
Rated

5

out of

5
 by
BluesTraveler
Best Boot
This is a pair of the best boots I've ever owned, I chose these because the first pair last close to twenty years, they are very warm & comfortable, I would definitely buy them again .
February 20, 2015
Rated

5

out of

5
 by
LovingWinterTime
awesome boots
I've had these boots for a few weeks now and they are wonderful boots. the omni-heat liner is a bit cool for the first 15mins (if just walking around or sitting still) but they warm-up fast when exercising. I've even worn these to work with standard socks and your feet get just to the too hot line inside but don't over-heat. I've always had cold feet but even after walking outside for hours in west Michigan my feet where toasty warm with standard socks. you don't even feel a temperature difference in you toes when you walk outside with these on. they are very light weight for boots (feel like a heavy pair of high-top shoes). they hold track-shun on any surface, no slipping in the store floors and their great on ice. the metal rings for the laces let the boots open up without a fight for getting the boots on and off easily.
February 6, 2015
Rated

2

out of

5
 by
Atif
Disappointed with the performance
I bought this pair from Mirdif City Center Dubai for my tour to Russia. I liked the style and the Tag of -32 was there on the shows. I confirmed form the salesperson about the temperature it can bare, he confirmed that it can bare till -25. But really disappointed when used these shoes here in Russia whereas the temperature was only -1. I went for outing with my friends, initially it was ok, but my feet start getting cold within in an hour. and it was unbareable after just couple of hours. I really feel that I have lost 150 USD as well as my trip to Russia.. :(
January 11, 2015
Rated

5

out of

5
 by
Marfo
Exellent shoe
Comfortable , durable , pure quality
December 20, 2014
Rated

4

out of

5
 by
Camo
As spected
I haven't tried it on snow yet, but for the cold weather they are good. As every boot I had tried, it is necessary few walks to tame them. Probably for long walks could be useful to have a softer insole.
December 19, 2014
Rated

4

out of

5
 by
jph1032michigan
Great product but design flaw
I bought these boots online and originally loved them. They look awesome! They fit large but this is good especially if you were wool socks, although these boots are already extremely warm to begin with. The design fault, from my view at least, is the tongue. It is so big and intrudes so far into hole your leg goes in that you leg feels pinched. Especially, when walking around this can be extremely uncomfortable. Instead of dealing with the pinching, I went to the Columbia store and exchanged them for the Bugaboot Original Tall.
December 8, 2014
Rated

5

out of

5
 by
radio4095
The best cold weather boot
I bought these boots about 8 months ago and they have yet to let me down. I take them on every trip that I expect the temperatures to get below 35 degrees. They are comfortable and don't have any pressure points. I have worn them everywhere from hiking and snow shoeing to walking in NYC, they are comfortable on any surface. I have had several friends buy them and not be disappointing.
July 30, 2014
Rated

5

out of

5
 by
AndrewE
My first pair of winter boots
It's been 10 years since I felt the need of getting winter shoes.. It was weird the first days but now I want more winter to keep wearing my boots.. Love them !!!
March 15, 2014
Rated

5

out of

5
 by
Bart96
Good Choice
I needed a new pair of boots to make a trip to Chicago. I ended up outside more than I had anticated and thankfully these boots kept my feet warm. I had considered other boots, but glad I chose these.
March 10, 2014
Rated

5

out of

5
 by
AshB
Good so far
At first I was a bit hesitant on what size to order but I ordered what i usually wear and they were a bit narrow at the tip of the shoe. After wearing them a few times I can feel that they do break in and are comfortable. I haven't worn them in extrememe cold temps yet but so far I am pleased with the purchase! My husband usually wears a 9 in boots but ordered a 9.5 and they are perfect, so I would suggest ordering a half size bigger because they are a bit snug with the insulated lining.
March 9, 2014
Rated

5

out of

5
 by
Tamela
Great buy
Perfect fit, very comfortable and warm. I made it through a week in Alaska with no problems.
February 22, 2014
Rated

4

out of

5
 by
Humpty
Good boot
The height of the boot is a little misleading. It also rubs a little on the leg but overall a good boot to have.
February 21, 2014
Rated

4

out of

5
 by
jbw279
Excellent
Great boots. Totally waterproof and very warm. Just wore them every day in about a foot of NY snow. Only reason I did not give them 5 stars is that it really took 2-3 wears to break them in. The top of the boots are pretty rough at first and dug into my ankles. They're great now - highly recommended.
February 21, 2014
Rated

5

out of

5
 by
ghostdiver
a bargain
I had been looking for a boot suitable for winter weather that wouldn't break the bank. I searched a lot of competitors. This boot had all the features and good reviews I was looking for. I can wear my standard work socks or my extreme weight comfortably and not feel like my foot is going be squeezed or so loose it will float in the boot. My feet were warm through some very harsh temperatures. They were dry after a few hours of being in the cold and wet. I had no trouble feeling as if I was going to slip as with other boots. I felt good traction, except on the ice and even then it wasn't too bad.
February 21, 2014
Rated

5

out of

5
 by
tigermartin
PERFECT BOOTS FOR NEW YORK WINTER
REALLY GOOD BOOTS FOR THE PRICE AND EVERYTHING ELSE. THE BEST TO BUY THEM IS ONLINE BECAUSE FOR THR PRICE ,AT THE STORE NO BUENO OK AMIGOS SO THANKS COLUMBIA I LOVE MY BOOTS ,JUS GOT MY SECOND PAIR
February 19, 2014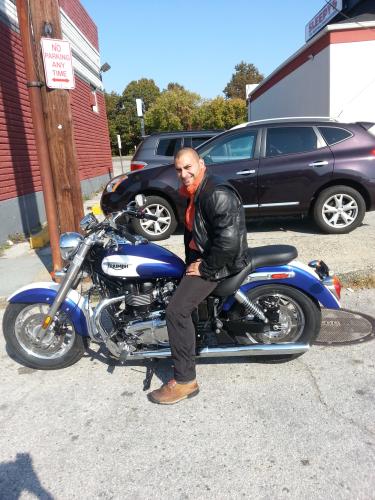 Rated

5

out of

5
 by
JRG12345
Amazing! Finally I found the right winter boot!
I have a size 15 shoe size and am from Miami, Fl. I moved to NYC a few years ago and have gone through several winter boots. Each one had a major flaw, but thank god, just in time for this crazy winter (2014-over 10 snow storms) I bought these boots at this great deal of $75. BUY BUY BUY I bought one size up because I like the room for winter boots.
February 14, 2014
Rated

5

out of

5
 by
wazzy
my feet are dry!
these boot are great. keep my feet very dry and warm, despite lots of snow and standing water I have been walking thru today.
February 13, 2014
Rated

5

out of

5
 by
RoadRunner1
Another awesome winter boot
I had previously bought the Bugaboot OmniHeat Plus II" with 200 grams of insulation; these boots have 100 grams of insulation. These boots are great for the outdoors where temperatures are really frigid, keep your feet fry and warm. The other boots are great if you really spend a lot of time in snow and ice. Now I have 2 great pairs of Bugaboots for different activities while I am at work. Columbia really out-did themselves when they designed these boots.
February 13, 2014
Rated

5

out of

5
 by
Brandon2088
Great boots
I've only recently purchased these boots, but I've already gotten great use from them due to the numerous storms passing through the North East. I bought these boots because they look much nicer than the typical "duck boots". I got the brown color and they look great. People didn't even realize I was wearing snow boots until I pointed it out. These boots are very warm, and have proven waterproof so far. I have a lot of Columbia products with Omni heat, and it appears to be working great yet again. My feet have been nice and warm without feeling too hot, which is common in snow boots.
February 12, 2014
Rated

2

out of

5
 by
Shoe9999
Warm but uncomfortable
Just bought these boots for the snow. The Boots are warm and fit to size however the top portion of the boot is extremely uncomfortable around your legs/ankles and causes severe discomfort and irritation. Do not recommend.
February 11, 2014
Rated

2

out of

5
 by
JoTz
Disappointed
I have had Bugaboots in the past. This pair does not keep my feet as warm as my others have. I am very disappointed and thought I got the same pair that I previously had. Apparently "Original Omni Heat" are not the boots I previously had. Again, very disappointed with cold feet..
February 10, 2014
Rated

4

out of

5
 by
dnbmore
Still testing
This boot does the job of reliability. It does run a little bigger in the toes area for me because I have narrow feet but this helps when I wear double socks. Its snug fitting around the ankle and where the foot meets and laces up well. And its not that heavy on the foot.
February 10, 2014
Rated

5

out of

5
 by
Eddie1234
Good winter boot
I bought these boots for my son John who is 24 and he loves them. They fit true to size and are a quality made boot. They were a birthday gift.
February 8, 2014
Rated

4

out of

5
 by
Inix7
Great Boot
I was looking for a medium weight snow boot that was comfortable and not as stiff and bulky as my heavy wgt. Keens. These boot fit the bill. The length of the boot was perfect for the size but they are wide and have a large toe box. This worked great for me because I inserted an insulated insole and the fit was perfect. They are warm and comfortable and about half the weight of my heavy boots .
February 8, 2014
Rated

2

out of

5
 by
den4321
not really water proof
it looks nice but not really water proof, somehow got wet on toe after wearing 8 hours. the pair I purchased may even have a defect on the right side, my right feet (around the angle) hurt after wearing few hours.
February 8, 2014
Rated

5

out of

5
 by
gname678
Excellent Product
The boots are extremely warm and comfortable. Great in the snow. They fit true to size. Extremely pleased with this purchase.
February 7, 2014
Rated

5

out of

5
 by
fishy89
good boot
i have omni heat clothing and really like it so I thought I would try the boots.Very comfortable and warm especially with this Chicago winter
February 7, 2014
Rated

5

out of

5
 by
FDO6452
VERY HAPPY SO BOUGHT A NEW PAIR!
I bought the black version of boot about 5 years ago. I have worn them in Russia and in Canada and they do exactly as it says on the tin! Great boot, good fit and very functional. The reason I replaced my old ones is the the stitching has gone where the lower half of the boot meets the ankle guard area. However given the age and wear, I guess that is a normal expectation. The rest of the boot is perfectly fine which says a lot for the quality.
February 6, 2014
Rated

4

out of

5
 by
NyMets18
Good product
I thought the boots would be a little warmer. But overall a good product.
February 3, 2014
Rated

5

out of

5
 by
smoothB
bugaboots
Was outside in the frigid polar vortex and the only thing that remained warm on my body were my feet. Thanks to the Columbia boots.
January 30, 2014
Rated

3

out of

5
 by
ColumbiaAlum
Runs large, not enough insulation
The title says it all - the shoe is nicely constructed but runs large (the 13 was more like a 14) and is light on insulation (only 100 grams (should be at LEAST double that). In addition, the toe region is very wide and tall creating a gap between the insulation and your socks (I wore very thick socks btw). This sort of makes the (light) insulation useless and my feet were cold. I guess you could put a toe warmer in the gap...but ain't nobody got time for that!
January 24, 2014
Rated

5

out of

5
 by
nelush
Great boots
Had to get new snow boots when the Polar Vortex broke my other ones. These have been great so far. Actually water proof and very well-insulated. Plus, they look nice which is a bonus.
January 22, 2014
Rated

4

out of

5
 by
Funguy2579
What they say is true
I had a very tough time breaking this boot in, the first few days the tongue dug into my shins pretty good. Everything the lady on the phone explained is true. I find that I have better traction than my coworker with a more expensive winter work boot. My feet are not cold or sweating which is very impressive.
January 13, 2014
2017-01-19
bvseo-cps-pl-PRR
2017-01-19 T14:15:05.450-06:00
bvseo_lps, prod_bvrr, vn_prr_5.6
cp-1, bvpage1
co_hasreviews, tv_45, tr_45
loc_en_US, sid_BM3871, prod, sort_default
Size & Fit Guide
Men's Shoes
| | | | |
| --- | --- | --- | --- |
| USA | UK | EU | CM |
| 7 | 6.5 | 40 | 25 |
| 7.5 | 7 | 40 ⅔ | 25.5 |
| 8 | 7.5 | 41 ⅓ | 26 |
| 8.5 | 8 | 42 | 26.5 |
| 9 | 8.5 | 42 ⅔ | 27 |
| 9.5 | 9 | 43 ⅓ | 27.5 |
| 10 | 9.5 | 44 | 28 |
| 10.5 | 10 | 44 ⅔ | 28.5 |
| 11 | 10.5 | 45 ⅓ | 29 |
| 11.5 | 11 | 46 | 29.5 |
| 12 | 11.5 | 46 ⅔ | 30 |
| 13 | 12.5 | 48 | 31 |
| 14 | 13.5 | 49 ⅓ | 32 |
| 15 | 14.5 | 50 ⅔ | 33 |
| 16 | 15.5 | 52 | 34 |
| 17 | 16.5 | 53 ⅓ | 35 |
How to Measure
How to Measure
Fold up at dotted line.
Place against a wall or other 90 degree surface.

Place heel against fold/wall on flat level surface.
Mark the end of the longest toe with a pen or pencil.
Measure both feet and use the larger measurement.
Read measurement and compare to size chart.
When comparing on the size chart, determine the closest larger measurement and use that number to determine your shoe size for your country's shoe measurement standard.
Shipping & Returns
Shipping & Returns
Shipping Information
Shipping Method
Rate
Expected Delivery Time
UPS Ground
$6.00
3-7 Business Days

UPS 2-Day Air
$12.00
2-3 Business Days
UPS Overnight
$19.00
1-2 Business Days
Free Standard Shipping
Available for Greater Rewards members. Learn more
Return Policy
Returns are accepted within 60 days of the purchase date online or in-store. Your apparel must be in original and unworn condition, with tags still attached. Footwear returns must also include the original box.
Still Have Questions
See our Customer Service section for more details. Visit Customer Service