Men's Hart Mountain™ Hoodie
Details
http://www.columbia.com/mens-hart-mountain-hoodie-AM6770.html
AM6770
Greater Rewards
members earn

289

points with purchase
Size & Fit Guide
|
Reviewers rated this product
Fits Slightly Small
|
Fit
Modern Classic
Variations
1. Select Color:

Black

Out of stock
Product Actions
Features
If you love hoodies, prepare to fall for the Hart Mountain, a sweatshirt we've taken to higher levels. This pullover is crafted from a heavy sueded fleece that's so cozy and comfy you'll never want to take it off.
Features:
Modern classic fit
Rib knit cuffs and waistband
Imported
Fabric
:
60% cotton/40% polyester sueded fleece
Reviews
Rated

4.6

out of

5

 by

62

reviewers.
Rated

5

out of

5
 by
Sunny194728
Great
I bought two as Christmas gifts and they both loved it! Great product!
December 29, 2016
Rated

3

out of

5
 by
Chadd
Very nice
I love Columbia gear. But this hoodie was quite small got a 2xl and it's tight. Quality is good, very comfortable and warm. Just small
December 29, 2016
Rated

5

out of

5
 by
Noway
Hoodie
Very nice and comfortable. Thought there was another collar on the hoodie from the picture but it actually was the inside of the hood. Very proud to wear the hoodie and is warm and comfortable. It fits just like I thought it would according to size.
December 13, 2016
Rated

5

out of

5
 by
Jang
Very comfortable
Comfortable, very soft and a great looking hoodie
December 8, 2016
Rated

5

out of

5
 by
Gwoopis
Great hoodie but runs big
First of all I love this hoodie. It's well constructed and warm and fits me really well. I'm a bit surprised at how large and bulky it is though. I bought an XL and the sleeves are plenty ling which is why I love Columbia products. But I'm 6'5" and 240 pounds with a muscular build and it still looks quite big on me. Overall I love it but if you want a slim fit you should definitely order a size down.
November 3, 2016
Rated

4

out of

5
 by
John09
Super Comfy
The best Hoodie I've had in years, super soft.
October 20, 2016
Rated

5

out of

5
 by
Pat14
Sizing
People are posting that it's runs small and that's why I ordered a medium, well, the medium was the right size of medium, it does not run small. This item does run on the actual size. (True to size)
August 24, 2016
Rated

5

out of

5
 by
MTSVI
Great Hoodie Sweatshirt!
My husband loves these sweatshirts. He bought the gray one first and liked it so much, he bought the blue as well. Very comfortable, just the right warmth, and cozy.
January 15, 2016
Rated

1

out of

5
 by
bubb
I'm a bit disappointed,
I read some reviews prior to ordering and it was noted that the ran small but it was quit a bit smaller.
December 31, 2015
Rated

5

out of

5
 by
TommyZaZa
Awesome hoodie
It fits perfectly and is super comfortable.
December 21, 2015
Rated

5

out of

5
 by
Tailsandscalescharters
Warm Hoody
Great for chilly days on the water. Keeps warm but easy to move in.
December 16, 2015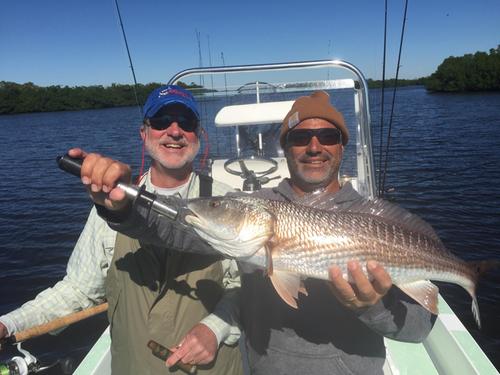 Rated

4

out of

5
 by
CaliOregon
Fantastic!!!
Awesome product very comfortable has quickly established itself as my favorite!
December 8, 2015
Rated

2

out of

5
 by
TMBU
Color is deceiving
Everything about the fit and quality of this hoodie is great, although the color is very different than pictured. I ordered the Surplus Green Heather and it is a grey hoodie with green draw strings. The bottom and wrist areas are not green like pictured and the hoodie does not even have a green tint. Be prepared for a grey hoodie when you buy this item.
December 4, 2015
Rated

5

out of

5
 by
1972
Great Hoodie
Fits well and great material.
December 4, 2015
Rated

5

out of

5
 by
CoachK24
Warm and Cozy
Resists water and wind and has a very soft fleece inner material. This sweatshirt is warm, comfortable, and I love the Surplus Green Heather color it came in.
December 3, 2015
Rated

5

out of

5
 by
mking
Really soft and warm
I bought this hoodie for myself AFTER I bought the same one in a different color for my son. I was so jealous that I had to come back! Anyhow, the inside is so soft and the hoodie definitely keeps you warm in cold weather!
October 28, 2015
Rated

3

out of

5
 by
Yadad
Surplus Green Heather
Overall I have really enjoyed my purchase of the sweatshirt I bought. However, I must admit I was a little disappointed when I got it in the mail and saw that the sweatshirt was very different from the picture posted online. The overall color is completely different than the picture and also, there is no darker green around the bottom of the sweatshirt and the bottom of the sleeves even though the picture displays that.
September 3, 2015
Rated

5

out of

5
 by
maxico99
mens hart mountain hoodie
this hoodie is super comfortable, super soft and warm, really glad i purchased this hoodie, keeps me warm and comfy
August 31, 2015
Rated

5

out of

5
 by
AKS07
Another great product
Fits well and is comfortable for everyday use.
March 15, 2015
Rated

4

out of

5
 by
Dan12
Hood with Room
As one who has a head sized somewhere between a watermelon and a small blimp, I have often struggled to find hoodies that I can actually use the hood, especially after a couple washes. This hoodie has done well for giving me enough room to use the hood, but not so large that it gets drafty in the wind. It has been great for dry day hikes, yard work, and lounging around. It has also held up better after a dozen or so washes than others, though starting to get a little weathered. The orange/gray version I received was different than the one pictured, but still looks OK.
February 19, 2015
Rated

3

out of

5
 by
Tallguywife
Too short for a tall guy
Too bad they don't make the sweatshirts in tall anymore. They were PERFECT for my tall husband. Will have to start shopping elsewhere.
January 24, 2015
Rated

4

out of

5
 by
ML48
Every day product
This is a good all around everyday sweatshirt. It's soft, comfortable, and fits well. It's something you can enjoy whether you're running around town, running around outside, or just being lazy around the house.
January 9, 2015
Rated

5

out of

5
 by
bdub
Fit me perfect!
Purchased this in a medium for my husband, due to reviews saying true to size. Luckily, I had him try it on when I got it, because it was snug going on and with one wash there's no way it would fit. He's 6ft tall and thin build. On the bright side it fit me perfect so I just ordered another in a large for him and it looks great! It's so cozy and warm! It's a bargain for the quality!
December 15, 2014
Rated

5

out of

5
 by
Nana4
Gift for son
I really liked this hoodie for my son , but he is SO picky about his clothing and doesn't wear a lot of colors other than black, grey and blue, but has been starting to become a little more adventurous in his color choices. Sent him the link so he could see it and his reply was "Actually, that's pretty cool ". Mom bought it. !!
December 4, 2014
Rated

5

out of

5
 by
cnlm
favorite hoody
comfy, soft, warm, well made- no complaints
November 19, 2014
Rated

5

out of

5
 by
Heatheraconn
Super Soft Sweatshirt!
I got this for my son, and it is one of the softest sweatshirts ever. He loves it, and I'm thinking about ordering one for my husband too as it's such great quality. Highly recommend.
November 14, 2014
Rated

5

out of

5
 by
Trunkmonkey1900
Great Hoodie!
I have two of these hoodies and they are by far my favorite piece of cold weather clothing. They are soft, and give you that "security blanket" feel when wearing them. I purchased them to wear out in the woods hiking, the other while working at the beach... Although my wife has stolen my hiking one for house lounging on multiple occasions. Great sweatshirt, they both have held up well over the past year. They are warm, and do a pretty fair job at battling the wind. I would buy these again in a heartbeat. I buy a size large in these, because, well... they are hoodies!
October 31, 2014
Rated

4

out of

5
 by
Piyush26
I like it
Its looks good and warm.
October 5, 2013
Rated

5

out of

5
 by
Rodnita
Gift for Ex
I purchase one of these hoodies for my ex ( current at that time) and he loves it. He's been looking all over for another one was unseccessful. Since I'm a very good shopper he asked me to find him the same hooodie but in black. So I purchase this as a christmas gift for him. I just know he's going to love receiving it.
October 3, 2013
Rated

5

out of

5
 by
momov3
Soft and very comfortable
Love these hoodies. They are very hard to find now. I used to be able to find them in stores but had to go online. Would say that they are more expensive than what I would usually spend on a hoodie. My son loves these because they are so comfortable and soft. We like them much more than the ones that are a lower percent of cotton. My son is tall and thin, so the length of the sleeves and torso are great! Wish they offered more colors like in the past. Had to buy this so that my son would get rid of the previous one that was now very worn!
June 6, 2013
Rated

5

out of

5
 by
dkamp
Very pleased
My son loved getting this for Christmas. It is great quality and fits well and the shipping was fast.
December 28, 2012
Rated

5

out of

5
 by
Phil37
Comfy and warm
Stands up to heavy wear. Warm and soft without being heavy.
December 13, 2012
Rated

5

out of

5
 by
david3
Super Cozy
I was surprised at how comfortable this hoody was. Not only the inside, but the outside is very soft too. I wore it for 3 days after I got. Very comfy and warm. I would reccommend this hoody if you're looking for something warm and cozy.
December 8, 2012
Rated

4

out of

5
 by
tannerthehammer
Good hoodie
This is just your basic hoodie nothing too flashy. I would say it is a bit long in length of the torso part of it but other than that it is as described.
November 28, 2012
Rated

5

out of

5
 by
love1
Nice hoody
Very wam and comfortable hoody.
November 11, 2012
Rated

5

out of

5
 by
Freeheelmt
Nice piece
Love this sweatshirt! It's my second because my wife stole my first one.
November 9, 2012
Rated

5

out of

5
 by
MikeZ
Awesome Hoodie
Awesome fit and perfect for the cold.
November 6, 2012
Rated

5

out of

5
 by
KuhTreeNuh
Classic Hoody
The edamame color looks a lot nicer in person, and the hoodie is very soft, even after a couple washes, and lots of wear time. It's also really warm. It's a great classic hoodie.
October 28, 2012
Rated

5

out of

5
 by
AtoZ
Comfy Hoodie
This hoodie is really comfortable. I wear this when I get up on cold mornings and don't change out of it until I have to leave for work. It is not heavy but it is warm and soft. The fit is true to size.
October 23, 2012
Rated

5

out of

5
 by
nuthatch
So soft!
My daughter requested a snuggly, oversized hoodie for her birthday. I was thrilled to open this package and find it exceeded all expectations. If you want soft this is your sweatshirt.
July 12, 2012
Rated

5

out of

5
 by
WyoTallGuy
Worth it!
This is a great hoodie. I'm 6'6", medium build and the large size fits perfectly! Even the sleeves are the right length, which is rare. My only problem with the hoodie is that my wife keeps trying to steal it from me because it is very soft and warm. I definitely recommend this to anyone.
June 4, 2012
Rated

3

out of

5
 by
customer100
PRODUCT CHANGED
I purchased this hoody the first time and it fit great , the fabric was fantastic. i wanted to buy more but when i did one of the hoodys neck was smaller than the other one and the fabric quality got cheesy. not sure if i want to purchase another. columbia should have never changed the quality...
March 23, 2012
Rated

5

out of

5
 by
Bird77
Love this sweatshirt!
I ordered this steel colored sweatshirt for my son, and he wears it often, mainly to knock off the early spring morning/evening chill. It is a bit big, but super soft and compfy. I ordered another one for my other son, because he kept stealing it from his brother!
March 19, 2012
Rated

5

out of

5
 by
Sim24
Cozy
Very nice hoodie. Its functional, it will actually keep you warm. It has a nice soft inner fabric that doesn't catch on a base layer. I do wish they made this same hoodie for us ladies.
March 8, 2012
Rated

5

out of

5
 by
new93
Great and durable
Great hood tight hoodie that keeps all the warmth in when its cold out side very durable still looks good from when i bought and very warm
March 2, 2012
Rated

5

out of

5
 by
Verified Reviewer
Best hoodie ever
With out a doubt the best hoodie I have ever had. That is all.
February 27, 2012
Rated

5

out of

5
 by
AllisonIl
Wow!
It's so soft, I never want to take it off! Not too light or too heavy. Fantastic quality! I want another one!
February 21, 2012
Rated

4

out of

5
 by
Farva
Great Quality
Looks and feels great. Keeps me warm. Just what I needed. As far as the opening for the neck goes - I don't find it to be constricting at all.
February 6, 2012
Rated

5

out of

5
 by
evoMike
Great zip up hoodie
Surprisingly, it keeps you really warm!
January 6, 2012
Rated

5

out of

5
 by
SamuraiPizzaCat
Awesome Outdoors Hoodie
Durable, comfortable and stylish. Great material. My only complaint is that the neck hole where you put your head through is too tight, and makes putting it on and off a little aggravating. Otherwise a great product at a fair price.
January 5, 2012
2017-01-21
bvseo-cps-pl-PRR
2017-01-21 T13:01:37.521-06:00
bvseo_lps, prod_bvrr, vn_prr_5.6
cp-1, bvpage1
co_hasreviews, tv_62, tr_62
loc_en_US, sid_AM6770, prod, sort_default
Size & Fit Guide
Size & Fit Guide
Men's Body Measurement (Inches)
| | | | | | | |
| --- | --- | --- | --- | --- | --- | --- |
| Size | XS | S | M | L | XL | XXL |
| Neck | 14-14.5 | 15-15.5 | 16-16.5 | 17-17.5 | 18-18.5 | 19-19.5 |
| Sleeve Length | 32 | 33 | 34 | 35 | 36 | 37 |
| Chest | 32-35 | 35-38 | 38-41 | 42-45 | 46-49 | 50-53 |
| Waist | 26-29 | 29-32 | 32-35 | 36-39 | 40-43 | 44-47 |
| Hips | 32-34 | 35-37 | 38-40 | 41-43 | 44-46 | 48-50 |
| | | | |
| --- | --- | --- | --- |
| Size | L | XL | XXL |
| Neck | 17-17.5 | 18-18.5 | 19-19.5 |
| Sleeve Length | 35 | 36 | 37 |
| Chest | 42-45 | 46-49 | 50-53 |
| Waist | 36-39 | 40-43 | 44-47 |
| Hips | 41-43 | 44-46 | 48-50 |
How to Measure
1.

Neck:

Measure at the base or thickest part of your neck.
2.

Sleeves:

Start at the center back of your neck and measure across the shoulder and down to the wrist. Round up to the next even number.
3.

Chest/Bust:

Measure at the fullest part of the chest, under the armpits and over the shoulder blades, keeping the tape measure firm and level.
4.

Waist:

Measure around the natural waistline, allowing the tape measure to sit comfortably.
5.

Hips:

Measure around the fullest part of your hips.
6.

Inseam:

Measure from the top of the interior leg to the bottom of the ankle.
Men's Fit Guide
Performance
Body contouring fit conforms to movement.
Active
Body skimming fit with end-use mobility in mind.
Modern Classic / Regular
Universal, easy fit for comfortable range of motion.
Relaxed
Most generous fit for a full spectrum of movement.
How to Measure
How to Measure
Fold up at dotted line.
Place against a wall or other 90 degree surface.

Place heel against fold/wall on flat level surface.
Mark the end of the longest toe with a pen or pencil.
Measure both feet and use the larger measurement.
Read measurement and compare to size chart.
When comparing on the size chart, determine the closest larger measurement and use that number to determine your shoe size for your country's shoe measurement standard.
Shipping & Returns
Shipping & Returns
Shipping Information
Shipping Method
Rate
Expected Delivery Time
UPS Ground
$6.00
3-7 Business Days

UPS 2-Day Air
$12.00
2-3 Business Days
UPS Overnight
$19.00
1-2 Business Days
Free Standard Shipping
Available for Greater Rewards members. Learn more
Return Policy
Returns are accepted within 60 days of the purchase date online or in-store. Your apparel must be in original and unworn condition, with tags still attached. Footwear returns must also include the original box.
Still Have Questions
See our Customer Service section for more details. Visit Customer Service