Men's Lhotse II™ Interchange Jacket
Details
http://www.columbia.com/mens-lhotse-ii-interchange-jacket-1625191.html
1625191
Greater Rewards
members earn

1799

points with purchase
Size & Fit Guide
|
Reviewers rated this product
Fits Slightly Small
|
Fit
Modern Classic
Variations
1. Select Color:

Rust Red, Deep Rust

Out of stock
Product Actions
Features
Interchange, that means it's three jackets in one. Zip them together and you've got a super warm, all-mountain jacket that's fully seam-sealed, waterproof and insulated. Wear the shell in the spring rains and then wear the liner in the fall chill as you eagerly await a new winter of festive, winter recreation.
Features:
Omni-Heat™ reflective lining
Omni-Tech™ waterproof/breathable fully seam sealed
Zip-in and 3-point Interchange System
Removable, adjustable storm hood
Snow seal
Underarm venting
Waterproof zipper
Interior security pocket
Adjustable cuffs
Drawcord adjustable hem
Drop tail
Center Back Length: 32"
Imported
Fabric
:
Shell: 100% nylon Omni-Shield Double Ripstop
Lining: 100% nylon 210T taffeta
Liner: 100% nylon Omni-Shield Shadow Ripstop
Lining: 100% polyester Omni-Heat Reflective Microtex Light
Insulation: 100% polyester Microtemp XF II, 100g
Omni-Heat™ Reflective
Thermal Reflective Warmth
Omni-Tech™
Waterproof. Breathable. Guaranteed.
Technology Videos
Omni-Heat™ Reflective
Magic in a little
silver dot.
Breathable material with little silver dots that reflect body heat.
Omni-Tech™
BREATHABLE &
GUARANTEED WATERPROOF.
Air-permeable protection that's waterproof and breathable guaranteed.
Reviews
Rated

4.6

out of

5

 by

189

reviewers.
Rated

5

out of

5
 by
Mickey99
warm and dry
During the recent cold spell into the single digits, this coat kept me very comfortable. The fabric breathed so there was no condensation issue. I have not had the opportunity to see how the exterior layer repels rain/snow. The coat is not bulky or cumbersome to wear. This is a good product!
January 14, 2017
Rated

5

out of

5
 by
Cadguy
What I was Looking For
I wanted a longer jacket for the cold wet days of the middle Atlantic states. This jacket is longer (covers the seat) without being hard to get in and out of a car like a trench coat. The Omni-Heat does its thing and it's very comfortable to wear. I am looking forward to trying the separate pieces in warmer weather. The outer shell is very waterproof and the hood is easy to put on and take off.
January 13, 2017
Rated

4

out of

5
 by
Freeland
OK
I ordered the deep green, deep woods. The grey is a little darker than the picture. I'm a little disappointed the hood isn't like the other Columbia hoods. It's floppy and in the way. Also, the arms seem short and the jacket is tight in the shoulders. This jacket in definitely warm, waterproof and windproof.
January 5, 2017
Rated

4

out of

5
 by
Rumple
Mens Lhotse11 Interchange Jacket
It is a very warm and stylish looking jacket and our father loves it. We would recommend this jacket.
December 31, 2016
Rated

5

out of

5
 by
harv01
Men's Lhotse II™ Interchange Jacket
This is one of the best jacket money could buy in my books. This is my second Columbia jacket. The first one is still around but I wanted to an updated one for the new season. I could recommend this one..
December 27, 2016
Rated

5

out of

5
 by
JimB47
Great looks and function
I gave my two older Columbia coats to charity and needed a new one. After much looking online and in the stores, I decided the Lhoste II was the one for me. Very pleased.
December 18, 2016
Rated

4

out of

5
 by
Corsario18
Nice Jacket, Still need to pass low temps
I have purchased two Columbia jackets during the same two weeks, one was purchased at local Columbia store. Nordic Point II interchangeable Jacket, which does not feel very warm in the 35 F. I came back to Columbia online store and purchased the Men's Lhotse Interchangeable jacket after reading all the great reviews. I am a slim guy and I was a bit worry that the jack was going to fit big. I ordered a Small size and, it fits great, shoulder feels comfortable and waist size is good. But, there is a downside. The jacket is a bit long. I am 5.5 person and the jacket goes half way my legs. In the other hand, the jacket perform very good in the 45-35 F, once the temp fall below 30 degrees here In Washington, DC. I felt cold. Maybe is just my body not producing enough heat but, I had to use a second layer underneath the second time I went out. Overall, this is a great Jacket, I am not a fan of the liner material. The Omni Heat is great, I have not tested the jacket in the rain yet, will soon do. Great jacket and material.
December 17, 2016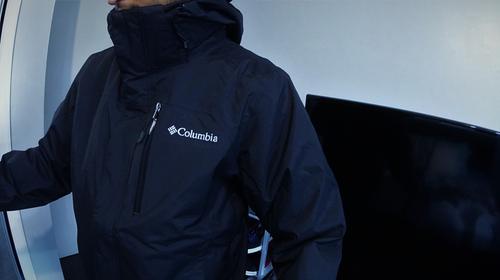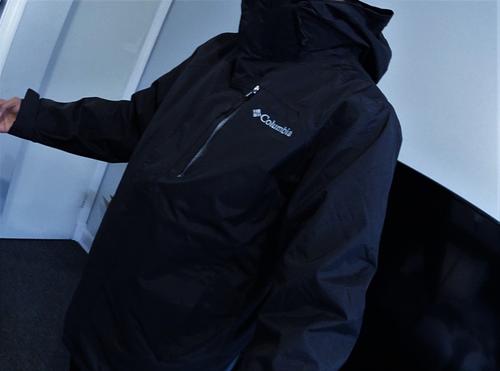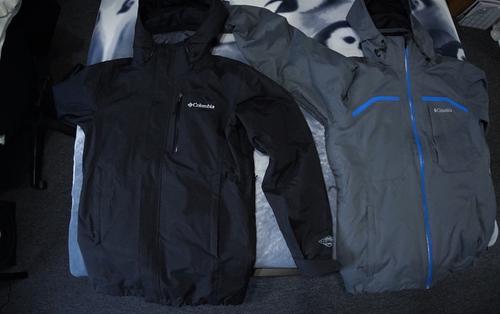 Rated

3

out of

5
 by
DWill33
Not good for Chicago Winter
I got this jacket as an alternative to down to use during the winter. It is really warm during the fall and spring, however when the temperatures drop down to 20 Farenheit and below, I have to wear at least four layers underneath it in order to stay warm. It looks great and has a comfortable fit, is true to size, but not very warm for when it is super cold outside. It's going to be in the negatives next week so I'm needing to buy something different instead to stay cozy.
December 11, 2016
Rated

5

out of

5
 by
SunnyDan
Finally - one jacket for all
Being that I live in sunny South Florida, winter jackets are not necessary. But, I love to travel to cold regions frequently. With this jacket I was able to donate all my other winter coats except for one leather jacket. True to its size - and I have a "cone belly". In other words, I'm a tall guy, not fat, but my belly has a curved cone shape and in this jacket with a sweater underneath, no problem. Wasn't tight nor too loose. Keeps me warm and dry (NYC/Paris/London winters).
December 8, 2016
Rated

5

out of

5
 by
Joeyz61
The one to have
This is the one to have this winter. Keeps you warm and dry. Great for all your outdoor activity.
December 4, 2016
Rated

5

out of

5
 by
portlandnewby007
Great Jacket
this is a great all around jacket. The materials are of very high quality and the design is functional and intelligent. The outer shell is light and water beads right off of it. The inner lining is very warm (almost extremely so). the jacket fits true to size and doesn't impede movement. Over all this a well made all weather jacket.
November 30, 2016
Rated

5

out of

5
 by
HappyinIllinois
This product has great features.
The 3 in 1 jacket is perfectly designed for all types of weather including spring rains, changing weather conditions in the fall, and the coldest weather in the winter. I highly recommend this jacket!
July 17, 2016
Rated

5

out of

5
 by
vrexx
Just plain awesome
First off, Columbia has one of the best customer services. They stand by their products (this coat was a warranty replacement). Second, the coat offered just what I needed: something that was warm and dry. I love the soft fabric inside the pockets. I wear a 42 slim and the large fits perfectly.
April 20, 2016
Rated

5

out of

5
 by
Makhina
Excellent jacket
I have ordered this jacket in color MARINE BLUE, COLLEGIATE NAVY for my dad and he loved it. The color is brighter in comparison to the picture above, the jacket is very light and comfy.
April 20, 2016
Rated

5

out of

5
 by
MikeC
Warranty replacement coat.
My coat ripped on the left cuff and the zipper broke mid-winter. I mailed it in and received a credit from Columbia to buy a new coat of its web page. It was a generous amount. I have no complaints. However, realize this is not a fast process.
April 18, 2016
Rated

1

out of

5
 by
badshah
no wow factor
Online purchase is a very bad idea. It was large, even for M. Quality wasnot of 140$(thanks Lord, not the real 240$). If i am given the chance to return it, i will. my last columbia experience was terrific. This time, it was disappointing.
March 24, 2016
Rated

5

out of

5
 by
Bob30
Best jacket I've ever owned!
This men's Lhotse II Interchange Jacket is a super-good-looking coat! Very handsome, and superior quality. There is one downside (FOR ME).........I have very short arms, so the sleeves are uncomfortably long on me. The Velcro fasteners at the wrist help some, but still not perfect (a high quality knit cuff works best for me). But I can put up with that. I bought it after the worst of the winter weather, but am totally confident that it will perform extremely well in the worst of any winter weather. And the interchangeable features make this a jacket adaptable to all weather from cool to deep-freeze frigid.
March 18, 2016
Rated

5

out of

5
 by
JN99
Excellent, versatile jacket!
After much research, i found the perfect 3-in-1 jacket!
March 12, 2016
Rated

2

out of

5
 by
AJay
Just ok
I got this to replace a 6-7 year old whirlibird that I loved. Got this jacket in the same LT size as my old jacket and this one is huge. The sleeves run well beyond my knuckles and the design on the sleeve cuff does not allow my to cinch the sleeve tight enough to keep them at my wrists. My old jacket had elastic on the cuffs with a Velcro strap. This just has the Velcro. The result it similar to boot cut jeans. The sleeves are not tapered at all. I ended up returning the jacket at my shipping expense which is unfortunate because I cannot find a store that carries tall sizes locally, so I have to order it online. Even though I ordered the same size from the same manufacturer as my old jacket, this did not fit so it is my fault and I have to eat the shipping costs. I didn't try the new whirlibird because I don't want to have to eat another $15 shipping if it does not fit.
March 6, 2016
Rated

1

out of

5
 by
metadatamosh
Returned twice
I bought this jacket for my first winter in Chicago and I was so happy with it but within one month the zipper had fallen apart. I liked the style of the jacket so I returned it for a replacement. About 1.5 months later the same thing happened to the zipper on the second coat so I returned it for a refund. Someone else mentioned that their arms were cold when wearing this jacket and mine were too. My arms never felt super warm but my body was oftentimes was too warm. I thought this was to be expected but I do not have this issue with the new coat I purchased from a different company. Also: The sleeves fit fine but I found the body of the coat to be rather snug.
March 2, 2016
Rated

4

out of

5
 by
Elldav
Color name is misleading
Everblue and Nightshadow are green and green. I thought I was ordering two shades of blue. The jacket is great but I never would have ordered a green one had I known.
March 2, 2016
Rated

5

out of

5
 by
Professorfingers
Fairly Light weight but WARM
I bought this looking for a warm but not heavy coat. Since I live in Arkansas I don't need down but still need something warm for those 20 degree days with wind. I wanted a coat with a hood to shield me from those windy cold days. This coat has met or exceeded all expectations. It is light, warm and has plenty of storage pockets. It is a little bit small, but I am fat. I wouldn't get a larger size.
February 28, 2016
Rated

5

out of

5
 by
Jaylorann
Great Jackets Two-in-One
This was to replace my husband's old Columbia system. It is much lighter which is great. Very warm. I like the under jacket with its quilted look better than the old fleece ones. The only thing he would change is it would be nice to have a two-way zipper on both jackets. (neither has them) I did buy this jacket on sale from the web-site. I don't think I would have bought it at full price simply because I could not afford it. The delivery was very prompt.
February 28, 2016
Rated

5

out of

5
 by
Chutch77
Great Quality and Versatility
Love this coat......have been looking all season for something that has warmth but also the ability to have a zip out to wear when its not so cold. The womens coats are cut too small for us full figured gals so this is the perfect solution! Thanks Columbia for providing choices and great products.
February 24, 2016
Rated

1

out of

5
 by
Verified Reviewer
Cold in MN
COLD in sleeves! Way too cold!
February 19, 2016
Rated

5

out of

5
 by
MVP70
Good ski jacket
Bought this for my son for christmas. He is 6'1" and 170 Bought a large. Fits him well. Omni shield is a nice feature and the liner is a nice jacket for something lighter.
February 18, 2016
Rated

4

out of

5
 by
PurplePica
Needs 2-Way Zipper
I purchased this jacket online and I really like the fit and color, and it seems well made. My only complaint is that it doesn't have a 2-way double zipper so you can unzip part way up from the bottom. It would be more comfortable when wearing it while driving if it had that feature.
February 18, 2016
Rated

4

out of

5
 by
CW21
Great for cold wet weather
This is a great product. It is pretty much true to size. I'm 5"11", 165 of average build and wear a large. It is has been plenty warm this winter where temps have sometimes been in the 20's and teens. I owned a Columbia jacket in the 90's and wasn't impressed. However, they have greatly improved.
February 15, 2016
Rated

5

out of

5
 by
NorthEastWinters
Excellent Jacket
This is the third Columbia jacket I have owned. I really have no reason to switch to another brand. The jackets are durable and warm. I've never had a problem with their products. No rips, tears or failures. I like that this specific jacket has the outer waterproof shell and the inner jacket, it's basically two jackets in one. I also like that the hood is removable.
February 14, 2016
Rated

3

out of

5
 by
LocalDougy
Mixed feelings
I don't dislike the jacket but I don't absolutely love it either. For starters, it's kinda heavy and definitely feels like you're wearing 2 jackets. Also, it got pretty cold this weekend, below zero wind chill. I didn't feel that warm walking around, which was somewhat surprising given all the "technology" put in to the coat. I purchased this jacket to replace a 6-7 yr old (competitors) jacket that was starting to develop a tear. I feel the old jacket keeps me better insulated. The size chart is fairly accurate. I am 6'2", 210# and the large is the right fit for me. The jacket looks pretty good and I like the flexibility of the 3 coats since it has potential to get a lot of use in Chicago seasonal weather as well as a functional travel jacket. I just thought I'd feel warmer walking around when the temp was below freezing.
February 14, 2016
Rated

5

out of

5
 by
MarioinWI
Really Warm Yet Very Light
I'm really impressed with this jacket. In WI we have some bitterly cold days with -25 degree windchill. The Omniheat in the jacket works as advertised. You stay warm, even on the coldest of days. This jacket will easily and naturally become your favorite, as you stay toasty warm and dry through bitter cold. Yet, when the weather warms up you can this jacket through 3 seasons.
February 14, 2016
Rated

5

out of

5
 by
HORSE80
MEN'S LHOSTSE II JACKET
THIS IS THE SECOND WINTER SEASON I HAVE HAD THIS JACKETS, I LIVE IN THE NORTHEAST AND THE TEMPERATURE DROPS INTO THE TEENS AND THE WIND IS VERY COLD. THIS HAS TO BE THE WARMEST WINTER JACKET I HAVE HAD IN 70 YEARS. TO THE COLUMBIA COMPANY THIS IS A GREAT JACKET.
February 13, 2016
Rated

5

out of

5
 by
Akira51
Men Lhotse ll
I love the feeling of the coat fits the size perfectly for this New York weather .
February 12, 2016
Rated

4

out of

5
 by
EasyEd
Nice Jacket--could use some tweaks
I was looking for a parka-length 3-in-1 jacket. So far, so good. I wear a size "large" across most brands. The jacket fits; however, there is no room for layering underneath. Layering will be necessary for cold temps, unless you are very active and generate a lot of body heat. Overall, if the jacket were slightly larger, had slightly more insulation, more pockets, and a two-way zipper it would be just about perfect.
February 11, 2016
Rated

4

out of

5
 by
Solarized22
Only one major detail & 1 minor gripe
Love this color combo on the green/dark green. Jacket is super warm. Fit is true to size. Cons: Hood is TOO SHORT, if it is remotely windy during a rainy day, it would just about render this hood as almost useless. PLUS, it offers zero warmth. 2. Only the chest zipper pocket is waterproof. The lower pockets for the hands are not, but they have a 1/4" flap overlapping the zipper. It is my 2nd favorite jacket.
February 9, 2016
Rated

5

out of

5
 by
cgreyjr
Right On The Money
I was looking for a great winter coat and this surpassed my greatest expectations. I not only love it but all my friends do too. I would highly recommend this coat to anyone. Five stars!!!
February 7, 2016
Rated

5

out of

5
 by
ChetF
Better than you think!
This jacket is far superior to others I have tried. It keeps you warm and dry and has many different functions. I like how the pockets are fleece lined. I have only had it for about a week. However,I used the liner for a bike ride I take to get to school early in the mornings. It was ~ 20 degrees F, very windy and the liner kept my upper body much warmer than any other biker wear I have. Great purchase and great price. I could have easily paid twice for this quality jacket with other vendors.
February 6, 2016
Rated

5

out of

5
 by
Charlemagne
Incredible jacket for an incredible price
This jacket screams quality. I bought it to replace my off-brand winter jacket, and they are incomparable. The omni-heat keeps me warm, the outer shell keeps me dry. It works as well or maybe even a bit better than I thought it would., but it runs a tad larger than I would like. Highly recommended though.
February 2, 2016
Rated

5

out of

5
 by
pdx1
Great Jacket, but cut very larger
The jacket is great, but it is cut very large. The Mens small is too large on me (I am 5' 7" and not terrifically slim). But I went to the store and found a womens version of the same jacket in large. It is cut and designed identically and is working very well!
January 31, 2016
Rated

4

out of

5
 by
Amos63
Just one thing I would change
I really like the looks of this coat. The warmth of the coat is amazing. I probably will take the liner out unless it is really cold. It is a little longer than I like, which makes it difficult to sit in the car with the coat zipped up. What would really make this a GREAT coat is if it had a zipper that would reverse from the bottom so you could sit down easier.
January 31, 2016
Rated

5

out of

5
 by
Sveiks47
Men's Lhotse Jacket
Good jacket, as described. 2 day delivery. Excellent service to n every way!
January 30, 2016
Rated

5

out of

5
 by
KimmyS
Very, very good!
This jacket fits perfectly and keeps me nice and warm on our cold days in NW Ohio.
January 28, 2016
Rated

5

out of

5
 by
Melboz
Great winter coat
I've had this coat for about two weeks now and I am thrilled with it. The versatility in making it any of the three options is ideal for changing winter weather conditions and it is an extremely warm coat to wear during cold weather/snow conditions. I love the inside coat as well, it's pretty easy to zip out of the outer shell and its good looking and warm by itself. My one critique of the coat is the hood. The hood isn't as warm as I wish it was and it is fairly vision-restricting when cinched down on your head. Other than that minor detail, I'm thrilled with the coat!
January 24, 2016
Rated

3

out of

5
 by
Nate40la
Bad description
Description says runs small, so ordered an XL - I wear all XL shirts as well. However, got the coat today and it's much too big. Going on an ice fishing trip tomorrow so paid for overnight delivery - huge disappointment. Coat seems nice, but online description when ordering clothing has to be taken into consideration.
January 20, 2016
Rated

3

out of

5
 by
nessa1016
Not what i thought.
i received the jacket on time. but, it is not what i requested i checked on time the from the jacket. the logo is missing in the back it fits a little big and the logo in the arm looks like a sticker that is just placed on. i am planning to go and return it to the store. really i thought because buying from the company it would be good.
January 20, 2016
Rated

5

out of

5
 by
Rick11
Great Quality
Parka is very warm and a joy to wear with it being amazingly light weight.
January 16, 2016
Rated

5

out of

5
 by
Mike2016
excellent product
l really love this product. Note:Yesterday I saw the price was $179 so it is expensive to me. Today I go to store and the price is $144 before tax. Make sure you check the store price!
January 13, 2016
Rated

4

out of

5
 by
Alan84
Arrived just in time
The Lhotse II interchange jacket is exactly what I was looking for in a warm winter jacket. It's thin to the touch, and light making it easier to wear in a vehicle. The Omni-heat technology really keeps me warm. I will have to wait until Spring rains come to see how waterproof the outer jacket really is.
January 13, 2016
Rated

4

out of

5
 by
Allergies
Mens to Lhotse II
My son is allergic to down,and we've been looking for a jacket that is warm. The jacket overall is good but he can't wear the liner alone because it runs small whereas the outer shell runs true to size. Overall it serves it's purpose
January 13, 2016
Rated

5

out of

5
 by
bandog
Great jacket
Excellent jacket..... I'm a hard sell. I was pleasantly surprised when I wore it outside in 8degree temp with wind... I live by a river.... Always windy...... The only thing that got cold was my face. You won't be disappointed.... P.S. I'm not a thrill seeker.Just outside alot
January 12, 2016
2017-01-18
bvseo-cps-pl-PRR
2017-01-18 T11:52:14.214-06:00
bvseo_lps, prod_bvrr, vn_prr_5.6
cp-1, bvpage1
co_hasreviews, tv_189, tr_189
loc_en_US, sid_1625191, prod, sort_default
Size & Fit Guide
Size & Fit Guide
Men's Body Measurement (Inches)
| | | | | | | |
| --- | --- | --- | --- | --- | --- | --- |
| Size | XS | S | M | L | XL | XXL |
| Neck | 14-14.5 | 15-15.5 | 16-16.5 | 17-17.5 | 18-18.5 | 19-19.5 |
| Sleeve Length | 32 | 33 | 34 | 35 | 36 | 37 |
| Chest | 32-35 | 35-38 | 38-41 | 42-45 | 46-49 | 50-53 |
| Waist | 26-29 | 29-32 | 32-35 | 36-39 | 40-43 | 44-47 |
| Hips | 32-34 | 35-37 | 38-40 | 41-43 | 44-46 | 48-50 |
| | | | |
| --- | --- | --- | --- |
| Size | L | XL | XXL |
| Neck | 17-17.5 | 18-18.5 | 19-19.5 |
| Sleeve Length | 35 | 36 | 37 |
| Chest | 42-45 | 46-49 | 50-53 |
| Waist | 36-39 | 40-43 | 44-47 |
| Hips | 41-43 | 44-46 | 48-50 |
How to Measure
1.

Neck:

Measure at the base or thickest part of your neck.
2.

Sleeves:

Start at the center back of your neck and measure across the shoulder and down to the wrist. Round up to the next even number.
3.

Chest/Bust:

Measure at the fullest part of the chest, under the armpits and over the shoulder blades, keeping the tape measure firm and level.
4.

Waist:

Measure around the natural waistline, allowing the tape measure to sit comfortably.
5.

Hips:

Measure around the fullest part of your hips.
6.

Inseam:

Measure from the top of the interior leg to the bottom of the ankle.
Men's Fit Guide
Performance
Body contouring fit conforms to movement.
Active
Body skimming fit with end-use mobility in mind.
Modern Classic / Regular
Universal, easy fit for comfortable range of motion.
Relaxed
Most generous fit for a full spectrum of movement.
How to Measure
How to Measure
Fold up at dotted line.
Place against a wall or other 90 degree surface.

Place heel against fold/wall on flat level surface.
Mark the end of the longest toe with a pen or pencil.
Measure both feet and use the larger measurement.
Read measurement and compare to size chart.
When comparing on the size chart, determine the closest larger measurement and use that number to determine your shoe size for your country's shoe measurement standard.
Shipping & Returns
Shipping & Returns
Shipping Information
Shipping Method
Rate
Expected Delivery Time
UPS Ground
$6.00
3-7 Business Days

UPS 2-Day Air
$12.00
2-3 Business Days
UPS Overnight
$19.00
1-2 Business Days
Free Standard Shipping
Available for Greater Rewards members. Learn more
Return Policy
Returns are accepted within 60 days of the purchase date online or in-store. Your apparel must be in original and unworn condition, with tags still attached. Footwear returns must also include the original box.
Still Have Questions
See our Customer Service section for more details. Visit Customer Service