Men's Passo Alto™ Reinforced Short
Details
http://www.columbia.com/mens-passo-alto-reinforced-short-AM4005.html
AM4005
Greater Rewards
members earn

300

points with purchase
Variations
Product Actions
Features
Strategic reinforcement at high-wear areas, a stretch construction, and Omni-Shield® advanced repellency to protect against the elements make these durable shorts ideal for long days in rugged terrain.
Features:
Omni-Shield advanced repellency sheds water to keep you dry and protected from the elements
Omni-Shade UPF 50 provides maximum protection from harsh UV rays for long hours in the outdoors
4-way comfort stretch for comfort and mobility
Gusset detail and articulated knees deliver mobility and comfort
Zip-closed security pockets
Mesh pocket bags
Leg hem cinches
Inseam length: 10"
Imported
Fabric
:
Omni-Shield, Omni-Shade 88% nylon/12% elastane Rugged twill
Reinforced kne seat: Omni-Shield, Omni-Shade 88% nylon/12% elastane Rugged rip
Omni-Shield™
Water and Stain Repellent
OMNI-SHADE®
Sun Protection
Technology Videos
Omni-Shield™
GO AHEAD.
TRY AND GET DIRTY.
Helps you stay clean and dry by resisting absorption of liquids.
Omni-Shade™
Blocks UVA and UVB rays to help prevent sunburn and long-term skin damage.
Reviews
Rated

3.9

out of

5

 by

41

reviewers.
Rated

4

out of

5
 by
BikerBoy
Great Shorts
I really like these shorts. Excellent for highly active activities like Biking, Hiking, climbing etc. The only problem I have is that my waist is about 29 so I have to tighten them up all the way and use a belt so they pucker a bit but amazingly they are still pretty comfortable. I use them over my mountain biking kit and they work great.
October 6, 2014
Rated

1

out of

5
 by
Yoshi
Inseam to short...
Sorry Columbia, these are perfect shorts, but why you only make them in a 10", I have no idea. Please make these in a 12" inseam length!!! These are amazing shorts, but I cannot get over the inseam riding up on my thighs. Need to be knee length. Please create 1 batch of 12" ones and you will see them fly out of the factory.
March 13, 2014
Rated

3

out of

5
 by
Jake73
Nice looking shorts
I love the style of the shorts as well as the material used to make them. I have two cautions or concerns. I used the sizing chart to order the shorts but they are bigger than I expected. My other concern is that I couldn't find out how long they were. I expected them to be longer than they ended up being. I would like to see a better way to make sure the product fits the way you expect.
November 17, 2013
Rated

5

out of

5
 by
workingman
Great material!
These are great feeling shorts. Only purchased short time ago so not sure how they will hold up. In the past, love these type shorts, but the pockets being mesh do deteriorate quickly. Just from keys and small pocketknife being carried.
October 3, 2013
Rated

3

out of

5
 by
GeorgeN
Weird waistband-sent it back!
The shorts themselves looked great, but the waistband with the faux belt look fits and looks weird. Sorry to say I ended up sending it back.
August 27, 2013
Rated

5

out of

5
 by
hegs
Hot Weather Shorts
I bought these shorts because of the fabric and the trim fit. I needed shorts that would wick away moisture in the hottest weather. They have performed very well for me.
August 25, 2013
Rated

5

out of

5
 by
Krash
Awesome Shorts
I bought one pair of these taking a chance, figured I'd give em a shot. Then I started wearing them everyday. You need a good pair of shorts for Arizona Summers and these are perfect for it. I wear em all day for the morning, working, skating, hiking, swimming, yard work, working out, everything. Perfect amount of stretch so they contour to whatever activity you're doing yet not too much to where they feel like basketball shorts or something. I had my pair for about 3 months basically wearing those 4-5 days out of the week, then I bought 2 more pairs so I'm rockin Passo Alto 7 days a week for summer right now. Pockets are amazing for functioality, nothing ever falls out, bomb proof zippers. Dry quick when I get out of the pool/ rivers/ lakes. Just a perfect short. Haven't found one better and doubt I ever will.
August 23, 2013
Rated

4

out of

5
 by
Reybann
Nice shorts: Shallow pockets
The front pockets are shallow
August 17, 2013
Rated

5

out of

5
 by
Noah
Awesome!!
Very comfortable shorts! I would recommend this item to anyone who enjoys style and comfortable clothing.
August 16, 2013
Rated

2

out of

5
 by
cfp1
Poor workmenship.
I liked the shorts initially until one of the zippers seperated from the fabric on the side pocket after only one day of use. So I can't return them since I wore them. I will take them to the tailor and see if they can be repaired.
August 12, 2013
Rated

5

out of

5
 by
Pdxhikesalot
Bought one pair to try, came back for more
These are great shorts. Purchased one pair because I really like the Passo Alto pants. Purchased another pair because the first pair was so awesome. Thigh pockets are great, fit is awesome. Not too baggy, not too short. Cool and yet durable for hiking. May have to break down and get another pair before the summer is out. The belt button was weird at first, but that thing locks in place, and does not come undone!
August 4, 2013
Rated

4

out of

5
 by
ScubaSteve
These Shorts Look Like They Are Gonna Rock!!!
So far (2 weeks) these shorts are awesome. I am concerned about the material holding up for the long haul on the vent strip around the backside but.... time will tell. Built in belt is OK but can only be cinched down so much limiting use. No button but a very secure snap used at waist. I was not sure about this snap but really growing on me now. I don't believe this is going to tear out or ever need to be sewn back in like my other Columbia shorts and pants. Main material is durable, flexible and breaths well main pockets are good but could be a tad deeper zipper pockets are good but zipper could be a tad wider at opening I am going to purchase two more pairs of these as I believe them to be the work horse I need them to be. Size 34" waist is accurate
August 2, 2013
Rated

5

out of

5
 by
armenoid
Great look, great fabric
I bought a pair of these shorts at the airport store on my way out of town and loved them so much I bought 2 more pairs online when I returned. The fabric resists water and stains like no other I've ever seen and the shorts work well for both casual and dressier settings.
August 1, 2013
Rated

5

out of

5
 by
Glen
Great fabric for active adventures
I have 36 waist and Large fits well and really like the length. Material doesn't wrinkle and keeps a better look. I have worn hiking, to concerts in park etc and is very comfortable and stretches well for high active adventures. Rear pockets and zip front pockets are a life saver. Front pockets are a little shallow so don't use them much but the front zipper pockets get the job done well.......
July 31, 2013
Rated

5

out of

5
 by
88pilot
Active shorts
I really like these. I bought my first pair at the store in Portland.. Wore them for a week then order two more pair . Here is what I like. The material is light and durable. The cut/length is perfect. The belt is nice The snap button closure design is stellar. It will stay closed. The pockets are well thought out and very useful. They look good..
July 25, 2013
Rated

5

out of

5
 by
Verified Reviewer
perfect
I use these shorts for hiking, climbing, and working in a hot warehouse. They are the most versatile pair of shorts I own. They keep me cool and dry, and they look sharp. I like the incorporated belt clip as well. I don't wear these like I would a pair of cotton khakis, like going out for a casual dinner, but for everything active, they are perfect!
July 23, 2013
Rated

4

out of

5
 by
CaptFlipper
A good work short
I found the shorts to have a relaxed fix which made working in them a pleasure. The overall layout and design was well though out making the shorts very functional on the water.
July 20, 2013
Rated

5

out of

5
 by
aspenman
superb for outdoor activity
Dry quickly, take a beating and are very comfortable. I own six pairs
July 16, 2013
Rated

5

out of

5
 by
4151zero
Incredibly Comfortable!
I liked these so much, I bought three extra pairs. The fit is just right (I'm NOT a tall/long legged person) and the inseam doesn't hit 'at or below' my knees, which is very difficult for me to find. I can't speak for durability, since I'm only 30 days in.. however the quality shines in every way. I have no doubt they will last til I shred them doin something silly outdoors. Columbia... don't stop making these please! And offer them in a few more colors, such as OD green and Brown (not khaki).
July 2, 2013
Rated

4

out of

5
 by
Soooeasy
should have been told
this produce has a snap button above the zipper. This button must be slid to the side to unsnap. This is the first time I have encountered this type of snap button and almost tore the botton off trying to open it. Would have been nice if that was mentioned.
June 24, 2013
Rated

5

out of

5
 by
funkright
Love the fit and feel
These shorts definitely work for me, not too short, not too long... Just right... Love the fit and feel. Just wish they'd make these in more color choices. I would buy more if they had more variety.
June 23, 2013
Rated

2

out of

5
 by
josh4254785
Very small pockets!
Almost lost my wallet and phone because they fall out so much! the belt thing is weird, they are stretchy, but not enough.
May 22, 2013
Rated

4

out of

5
 by
Bamboo
Great short
This short fits perfect though it is a little on the short side. I could use an 11 or 12 inch inseam vs the 10" (which was my only option). It is stretchy and super comfortable for a 6'1"
May 4, 2013
Rated

5

out of

5
 by
shawnabroad
amazing shorts
i love these shorts! i am 5' 11", 180, usually wear a 34 in. inseam for pants, these shorts fall just above the knee. I am approx. 33 in. waist and the mediums fit great. very stretchy for range of motion, similar to board shorts material. not a huge fan of the integrated belt but provided belt loops leave an option. wearing them deployed in extremely humid conditions and they're my favorite.
January 25, 2013
Rated

4

out of

5
 by
RuggedJack
Awesome Cross Training Shorts
I wear these shorts hiking, running, swimming, lifting weights and even to yoga. Highly durable and flexible lightweight material that withstand yoga lunges, weighted squats, jagged rocks etc. I am 6'1" and the 10" length sits above my kneews and just below my waist for a perfect fit. Not to mention the ventiliated panels in shorts give them a great look and help keep me cool during prolonged phyiscal activitiy.
October 21, 2012
Rated

5

out of

5
 by
Morpheous
Comfort and functionality
These shorts are the best outdoor short I have used to date. I am using these for MTN Biking as an overshort. The stretch of the material, the length of leg, the pockets, the closure all hit the mark. My only complaint would be the need to zipper the rear pocket instead of the velcro patch closure. .
October 17, 2012
Rated

1

out of

5
 by
danp
Shorts
Everything is fine EXCEPT the built in "belt and buckle" as when one secures the belt, the entire fit of the shorts is off and the tope area is pulled together in a non fitting way which also causes the shorts to unbuckle and unzip at time, unknown to the owner, until one feels the unfitting belt because the shorts top buckle opened.
September 27, 2012
Rated

1

out of

5
 by
SixKiller
These short stink
Shallow pockets, high crotch, confusing belt, goofy snap. These shorts are a pass for sure.
September 3, 2012
Rated

5

out of

5
 by
Swampy
I don't seem to be able to bring myself to wear anything but these
I purchased these 3 weeks ago and can't bring myself to wear anything else. Super comfortable, the fabric is stretchy. I read the reviews and saw they ran a little large. I have a 32-33 inch waist and could only try on a medium at the store which seemed a little big in the waist so I took a chance and ordered the small. They fit perfectly. No one ever compliments my clothing choices but I have had 3 compliments on these in the last 3 weeks. They have pockets in the right places that seal nicely. Things never fall out of the pockets. I can't tell you how long they will last but they seem to be well made. Columbia has a way of changing things too quickly and a nice product like these will likely be gone next year so I am going to order another pair right now.
August 11, 2012
Rated

4

out of

5
 by
IN8DJK
Be careful on size choice...
Originally these shorts were given to me as a gift in a size 34 inch waist purchased at a store. I wear a 32 so I returned. They didn't have it in my size at store so I purchased online... their size choices wear s/m/l etc... I ordered a medium and those are slightly too large in the waist as well. Excellent shorts for the outdoor activities I am involved with... HIGHLY recommend them... just choice wisely on size as even with adjustable strap... sizing is important in your outdoor gear.
July 28, 2012
Rated

4

out of

5
 by
ZipLineRider198
Great Shorts!
Pros: These shorts are great for any outdoor activity! Since buying these shorts (2 pair) I have used them for everything from my job as a Zip-Line tour guide to hiking in the foothills to cooling off in the local creek. The fabric is lightweight, breathable, and stretchy. They don't restrict movement, so much so that I can make even the longest stretches while climbing. They are comfortable and breathable. The built in belt is great because it offers good adjustability without getting in the way of my trekking bag's hip belt. Con: The only problem that I have seen is that the lighter, black material on the sides and back of the shorts is more prone to abrasion. This is typically not a problem, unless you are rubbing your hips along metal cables every day 80 feet in the air on a Zip-Line course. But this problem could be resolved if I would just push the wires away from my hips. All in all these are great shorts.
July 18, 2012
Rated

5

out of

5
 by
JDJO
My "go-to" short for excessively-hot climates
These are hard-wear, ultra-comfortable hiking shorts, and all I wear on the weekends for both outdoor adventures and running around town. 5'11", 34" waist, L fits well in the butt and crotch, but waist is very large--probabaly a 38? They appear to be the next-higher evolution of the Harpers Creek shorts and are made from the same fabric as the Passo Alto pants--not rip-stop, but just as tough. Soft, smooth, and cool against the skin, but rugged enough to repel the toughest scrub/scree/rocks. I dislike the integrated belt--it tends to cinch a majority of the waist fabric uncomfortably on the right side, which is why I cut it off and use a regular belt. I can't give these a high enough recommendation!
July 8, 2012
Rated

4

out of

5
 by
JimP
Very good choice
These shorts are really nice for walking,hiking and other activities. Made of a very nice fabric that is comfortable. One thing I dont like is the belt snap arrangement that is off center. Another thing is the snap which is hard to unsnap.
June 23, 2012
Rated

4

out of

5
 by
Verified Reviewer
After a hike up Half Dome in Yosemite Nat'l Park
Just finished a 17 mile hike up Half Dome in Yosemite National Park total time in shorts approx. 16 hours start to finish. The shorts are well made. The fabric is soft and does have quite a bit of stretch. It looks fragile but held up well all throughout the day. The fit is true and the overall quality of the shorts is good. Still don't know why there is a built in belt AND belt loops. The only critisism is the pockets. The main pockets should be deeper. I would not feel comfortable putting money or credit cards there. The secondary pockets are not bellowed. I have a pair of GRT shorts that have a modified bellows pocket that you can put power bars, GU etc. These shorts you cannot. The pockets are tight to the leg. So for $60.00 I would look a bit further for better pockets. Carpe diem
June 20, 2012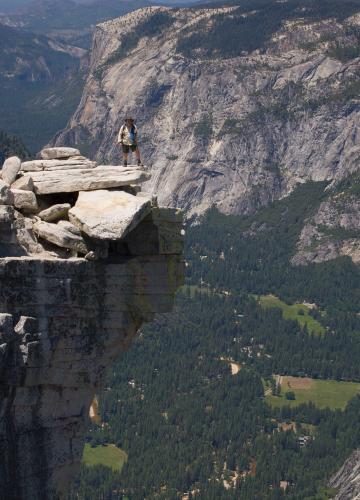 Rated

2

out of

5
 by
Mk31
poor belt design
Other than the design of the belt, they would be the perfect shorts! The material is fantastic, they look good, and were true to size. My problem with them is that the belt is sewn into the waist, so when you tighten the belt, the buckle pulls to the right side instead of staying centered. Kind of looks goofy having your buckle over toward your right hip!
June 18, 2012
Rated

5

out of

5
 by
Jim3456
Great Short
These have become one of my favorite pieces of clothing. Fully functional and can be worn for numerous occasions.
June 15, 2012
Rated

5

out of

5
 by
EricS
My new favorite pair of shorts!
These are my new favorites! Love them, the stretch factor is amazing!
May 14, 2012
Rated

4

out of

5
 by
Ryleopold
Belt loops?
Great style and fit of the pants. There is a built in belt so I am not sure why there are belt loops on these shorts. I would imagine it would fit very weird if you wore a belt over the built in belt.
May 3, 2012
Rated

3

out of

5
 by
Epic
Falls short for extended hiking.
I purchased the short for hiking. It's a comfortable short with a decent adjustable belt and nice reciprocating internal material to minimize moisture build up. The stretch construction is great and what I was looking for in terms of flexibility. For the most part the pockets are easily assessable. I would have put two zipper pockets in the rear as apposed to one velcro pocket, as the rear pocket most often contains valuables. One other area I feel design falls short is in the single stitch, particularly around the crotch area, this is where I found the short to rip open after extended use. High stress areas would benefit from a double stitch. Otherwise, a nice short.
March 11, 2012
Rated

2

out of

5
 by
bekill
Men's Passo Alto shorts
Pic does not represent what I actually received which was a two toned black and green.
March 7, 2012
Rated

2

out of

5
 by
braduwhusky
Passo Alto - too big
I'm used to most Columbia clothing being a little large. These were ridiculous. I'm 6' 170 lbs. I ordered a Medium, and they fit like a 34-36 waist. Absolutely fell off the waist. If they actually fit, I would give them 4 stars.
February 24, 2012
2017-01-22
bvseo-cps-pl-PRR
2017-01-22 T12:43:53.334-06:00
bvseo_lps, prod_bvrr, vn_prr_5.6
cp-1, bvpage1
co_hasreviews, tv_41, tr_41
loc_en_US, sid_AM4005, prod, sort_default
Size & Fit Guide
Size & Fit Guide
Men's Body Measurement (Inches)
Size
XS
S
M
L
XL
XXL
Pant Size
28-30
32
34
36
40
44
Waist
26-29
29-32
32-35
36-39
40-43
44-47
Hips
32-34
35-37
38-40
41-43
44-46
48-50
Inseam
Varies by Item
Size
L
XL
XXL
Pant Size
36
40
44
Waist
36-39
40-43
44-47
Hips
41-43
44-46
48-50
Inseam
Varies by Item
How to Measure
1.

Neck:

Measure at the base or thickest part of your neck.
2.

Sleeves:

Start at the center back of your neck and measure across the shoulder and down to the wrist. Round up to the next even number.
3.

Chest/Bust:

Measure at the fullest part of the chest, under the armpits and over the shoulder blades, keeping the tape measure firm and level.
4.

Waist:

Measure around the natural waistline, allowing the tape measure to sit comfortably.
5.

Hips:

Measure around the fullest part of your hips.
6.

Inseam:

Measure from the top of the interior leg to the bottom of the ankle.
Men's Fit Guide
Performance
Body contouring fit conforms to movement.
Active
Body skimming fit with end-use mobility in mind.
Modern Classic / Regular
Universal, easy fit for comfortable range of motion.
Relaxed
Most generous fit for a full spectrum of movement.
How to Measure
How to Measure
Fold up at dotted line.
Place against a wall or other 90 degree surface.

Place heel against fold/wall on flat level surface.
Mark the end of the longest toe with a pen or pencil.
Measure both feet and use the larger measurement.
Read measurement and compare to size chart.
When comparing on the size chart, determine the closest larger measurement and use that number to determine your shoe size for your country's shoe measurement standard.
Shipping & Returns
Shipping & Returns
Shipping Information
Shipping Method
Rate
Expected Delivery Time
UPS Ground
$6.00
3-7 Business Days

UPS 2-Day Air
$12.00
2-3 Business Days
UPS Overnight
$19.00
1-2 Business Days
Free Standard Shipping
Available for Greater Rewards members. Learn more
Return Policy
Returns are accepted within 60 days of the purchase date online or in-store. Your apparel must be in original and unworn condition, with tags still attached. Footwear returns must also include the original box.
Still Have Questions
See our Customer Service section for more details. Visit Customer Service