Men's PFG Skiff Guide III™ Long Sleeve Shirt
Details
http://www.columbia.com/mens-pfg-skiff-guide-iii-long-sleeve-shirt-FM6021.html
FM6021
Greater Rewards
members earn

349

points with purchase
Variations
Product Actions
Features
A technical long-sleeve tee crafted from a premium wicking fabric with an antimicrobial treatment to protect from bacterial growth makes this an ideal shirt for multiple wearings on longer trips. Built-in sun protection keeps you from feeling the burn.
Features:
Omni-Shade UPF 30 provides maximum protection for long hours in the sun
Omni-Wick technology actively breathes and wicks moisture away from the skin
Antimicrobial treatment protects this shirt from bacterial growth
Relaxed fit
Imported
Fabric
:
Omni-Shade, Omni-Wick 100% polyester
OMNI-WICK®
High-Performance Wicking Fabric
OMNI-SHADE®
Sun Protection
Technology Videos
Omni-Wick™
Pulls moisture away from the body so sweat can evaporate quickly.
Omni-Shade™
Blocks UVA and UVB rays to help prevent sunburn and long-term skin damage.
Reviews
Rated

4.5

out of

5

 by

42

reviewers.
Rated

4

out of

5
 by
thecs1
Great but OMG
I should have taken off more in my rating considering a large is the size of a tent. I down sized to a medium and very happy with these Skiff Guide III shirts. For someone who does not need or want more pockets than you ever use and much prefers a chest pack when wading the flats, these shirts are perfect.
February 11, 2014
Rated

3

out of

5
 by
Wheaton
Swallowed Me
Seemed like a nice shirt and I always wear an XXL but this shirt was like a tent... I would order a size smaller :-)
February 7, 2014
Rated

5

out of

5
 by
gjraf
Good shirt and value
Very good shirt. It is as advertised. It is true to it's size.
January 30, 2014
Rated

5

out of

5
 by
HokieFisherman
The Perfect Outdoor Shirt!
This is honestly the perfect shirt for anyone who spends a lot of time on the water and in the sun. The sun protection and breathability of this shirt are superior to any shirt on the market. People always ask how I can stand to wear a long sleeve shirt in 95 degree heat and I tell them they have to buy one of these to find out. The sweat is wicked off your skin and instantly cooled, leaving you feeling dry and cool in the toughest of environments. If this shirt gets wet, it is dry within an hour. The only thing to look out for is that in my experience, most people need to order a size smaller than the T-Shirt size that they typically wear. I wear a large shirt but find that a medium Skiff Guide III is the perfect fit. Try one out for yourself and you'll understand why these shirts are so highly rated.
January 27, 2014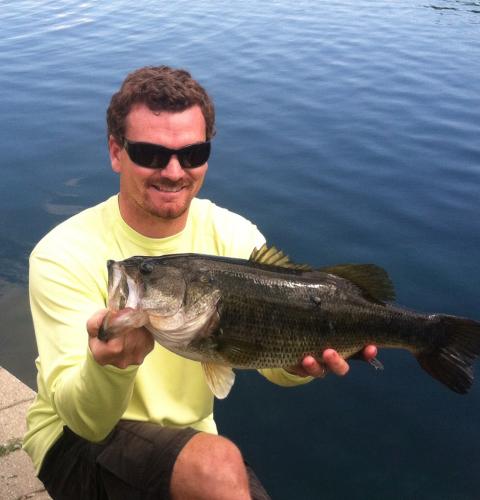 Rated

5

out of

5
 by
Herdman77
Excellent garment
I wish I had 20 of these, they are appropriate for layering for work or for exercise. They fit perfect, and easy to launder. I give it my highest recommendation!
January 12, 2014
Rated

5

out of

5
 by
CaptKyle
Excellent product
Being a fishing guide in Florida means you spend a lot of long days in the hot sun. This shirt is one of the comfortable products that I have ever used. It has excellent sun protection yet it feels like you are not even wearing a shirt! It does run a little large but it doesn't change the performance.
December 12, 2013
Rated

4

out of

5
 by
PVCD
Lightweight
Great gift for a guy who spends time in the sun or on the water.
December 6, 2013
Rated

3

out of

5
 by
BillyXXX
Runs quite large
Nice garment but runs quite large. Buy a one size smaller.
November 29, 2013
Rated

5

out of

5
 by
Golfer214
Great looking shirt
This is a very nice long sleeve performance shirt. It fits a little large/baggy compared to other brands I own, but is made from excellent materials. I love the purchase.
October 23, 2013
Rated

5

out of

5
 by
Snag1
SKIFF GUIDE L/S
I FISH THE TEXAS GULF COAST POC TO PORT MANSFIELD. I FISH BIG LAKE, EMPIRE, BELL CHASE, GRAND ISLE, AND VENICE LA.... I FISH BOCA PAILA MX. THESE ARE MY EVERYDAY FISHING SHIRTS. THEY ARE VERY COMFORTABLE, PLENTY OF ROOM FOR CASTING, SUN PROTECTION AND THEY BREATHE!!!!!!! I HAVE 9 OF THESE LONG SLEEVE SHIRTS . I PERSONALLY THINK THAT IS THE BEST FISHING, VACATION, AND KNOCK AROUND SHIRT THAT COLUMBIA MAKES BAR NONE..... YOU WILL NOT BE SORRY THAT YOU BOUGHT THE SKIFF GUIDE III...
September 23, 2013
Rated

5

out of

5
 by
grose
I'm on the water 250 days a year. I know
I work on the water 240 days a year. I wear these shirts all summer and I live in Texas which means that runs from May through October. They are they are the best shirt ever made! They keep me cool and the sun off my arms. They dry extremely quickly and the quality lasts. Don't look around for other shirts, just buy this one and be happy.
September 12, 2013
Rated

1

out of

5
 by
sab316
Awful
I'm 5'8" and 160 pounds. Wide broad shoulder. I wear a large T-shirt. I know Columbia gear usually runs a little large so I bought a Small. It is HUGE on me. Sleeves come past my hand by about 8 inches, and shirt tail is past my crotch. This is several Columbia shirts now that I have gotten a small in that have been WAY WAY too big. I ended up giving the shirt to my dad who is 6'2" 225, with broad shoulders and it fit him perfectly. ITS A SMALL. He said he hasn't worn a small in anything since he was in elementary school. The shirt looked very nice, and comfortable. It's a shame a guy my size can't get a shirt from Columbia to fit. They don't make a XS in the shirt, and I'm not sure if it would fit if they did. Overall, good shirt. TERRIBLE sizing. Truly awful. If you're around my size, don't waste the money on it like I did.
May 31, 2013
Rated

2

out of

5
 by
Jon77
Runs very large and looks funny
I usually wear a large t-shirt but thought I'd order a medium here for tighter fit. The shirt sleeves run several inches past my hands and they are extremely baggy. Not impressed for this money.
May 26, 2013
Rated

4

out of

5
 by
Stymie
comfort at its best
My new favorite fish wear, great for Florida fishing!!!!!
May 5, 2013
Rated

5

out of

5
 by
4fishing
My uniform by choice
I wear this shirt everyday as a full time charter Capt. in SW FL and particularly like it best because its not the shear fabric. I wear a base layer under in it in the winter and its very cool by itself in the heat of summer.
April 12, 2013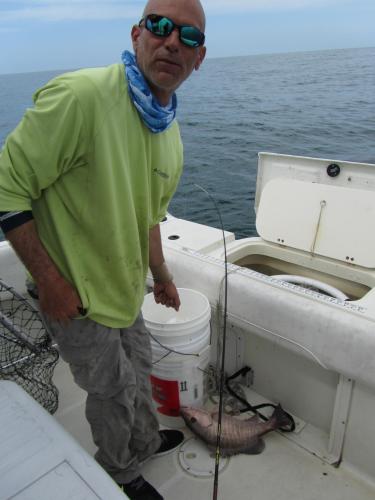 Rated

5

out of

5
 by
Reviewer86
One of my favorites
I like to wear these over a t-shirt for extra warmth. Things I like about this top are: 1. The fabric is breathable, relatively wrinkle-resistant, and holds up well under multiple wearings over an under shirt. 2. The tops are relatively light-weight and pack very well for travel or hiking. 3. The fit is roomy and comfortable, not too tight on a person of average build. 4. The wrist cuffs are not tight. I hope Columbia continues to offer these without too many "improvements."
March 26, 2013
Rated

5

out of

5
 by
PlasticPirogue
Kayak angling "must have"
In a kayak, you always have on a PFD. You don't need a shirt with a bunch of pockets under a PFD, but you do need one that will keep you cool, protect you from the sun, not restrict movement, and dry quickly. These shirts do it all, and I wouldn't think of spending a day on the water without one.
February 5, 2013
Rated

5

out of

5
 by
Adam67
Top Quality
Bought this for my husband and he absolutely loves it! Looks great and washes well.
January 14, 2013
Rated

5

out of

5
 by
tuca
CAMINHOS SANTO AMARO
I bought THIS SHIRT for my son, walk with me in the middle of summer, at a temperature of 40 degrees centigrade. The performance was excellent. Columbia for congratulations, continue always innovating
December 26, 2012
Rated

5

out of

5
 by
ADale
Better Than Short Sleeves
I love this shirt for those warm/hot sunny days. Forget the idea of wearing short sleeves on the water to stay cool. This shirt provides shade like comfort to keep you cooler and prevent nasty skin cancers that occur from the harsh sun exposure. If you spend any time on the water you need to try this shirt.
December 11, 2012
Rated

5

out of

5
 by
CaptGulau
Exactly what I've een looking for...
This shirt is just an all around great shirt. I guide the SW Florida waters year round & I need every bit of comfort & sun protection I can get. I couldn't ask for more.
December 6, 2012
Rated

5

out of

5
 by
MikeDMW
Nice sun shirt for paddling
I just got this shirt in high visibility Neon Light. I was concerned that a Medium would be too small but it fits great (6'1" 185 with 35" sleeve). Went paddling this weekend in South Florida - good sun protection and quick drying.
November 27, 2012
Rated

5

out of

5
 by
Bowk
Saltwater fishing
Bought shirts specifically to go bone fishing in the Yucatan Peninsula for a week. Wanted a longsleeve shirt for sun protection that would wick sweat. Performed wonderfully exceeding my expectations.
October 29, 2012
Rated

3

out of

5
 by
fishy
size
I always were either large or extra large so when the large came in and was too big, I had to send it back at my cost which was $19 for shipping. not too happy about that as Columbia does not pay for returns. Won't be doing this again.
October 16, 2012
Rated

5

out of

5
 by
Sundevil
Very Comfortable
This short is the most comfortable shirt that I have ever owned
October 6, 2012
Rated

4

out of

5
 by
Elhoward622
Superb Fishing Wear
This is my most worn fishing shirt. It is a little heavier feeling than the Tamiami II, but it just feels good to wear. I have put a ton of hours on the water in this shirt and the only wear is one pulled thread. The only weakness on this product is that with a loose weave you can "run" the threads with a hook or sharp object. Still, it is super functional and, for me, not about the looks. I highly recommend this shirt to any boater, kayaker, or fisherman.
October 4, 2012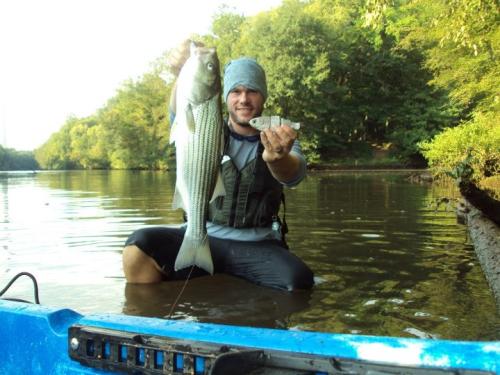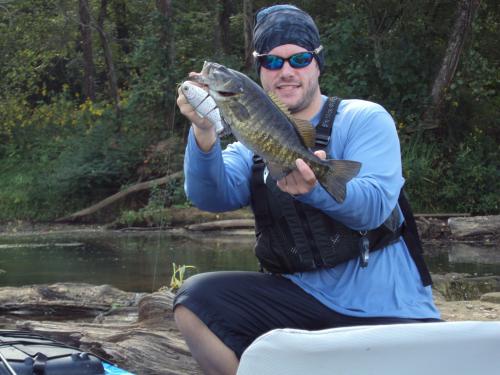 Rated

4

out of

5
 by
fishingfamily
big
I ordered a medium for my 5'11, 140 lb husband and it was too big. Had to return and get a small. Shirt runs large but is made well.
October 3, 2012
Rated

5

out of

5
 by
CaptEric
Perfect for Naples FL
Our company has been using this shirt for the last 3 years and we love them. They keep the sun off our arms and are cool enough for Southwest Fl. summertime fishing. The shirt is almost perfect however they snag a little to easy. We still love them and continue to purchase skiff guide long sleeve shirts. Our coustomers love them too!
September 26, 2012
Rated

5

out of

5
 by
CaptJustin
The perfect shirt
As a Florida Native, I truly value the research and development Columbia has put into these shirts. I wear these shirts over 250 days a year and they keep you dry, comfortable, and protected from the heat and sun year round. I wear them as a base layer in the winter and they have proven themselves year round.
September 24, 2012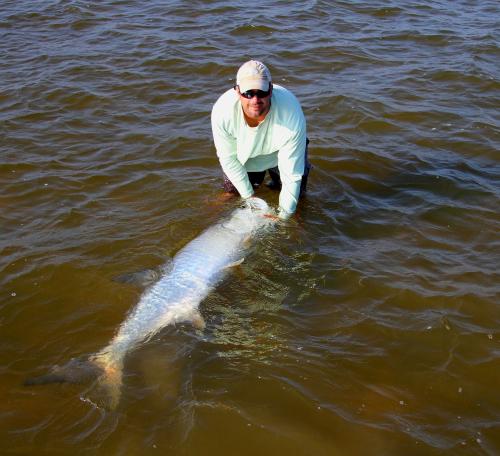 Rated

4

out of

5
 by
Miller42
Great shirt
This is one of the most comfortable shirts I've ever worn and is very breathable. The reason I only gave this product four stars is because the sizing is tricky when ordering offline. I would recommend ordering one size smaller than what you would normally wear.
September 12, 2012
Rated

4

out of

5
 by
Jbt138
A Good Shirt
This is a good, general, outdoors, wear anytime, sun protection shirt that is light weight and comfortable. The size is generous and the sleeves are long in the XL. My sleeve length is 36 and I have extra length. I do not fish,but use it for working and relaxing outdoors,as well as trail and road biking.
September 7, 2012
Rated

5

out of

5
 by
CaptScott33
Skiff Guide III Long Sleeve Shirt
Excellent Product. I own one in every color and two in some colors. They are the best work shirts that I have found. I am a inshore charter captain that gets fish blood, slime guts etc. on me daily and these shirts come clean with just regular washing. They also protect from the sun rays and do not get too hot. I highly recommend them.
September 2, 2012
Rated

4

out of

5
 by
oneoldguy
Product is reasonably comfortable
The sleeves were at least 3 inches too long The rest of the garment was O.K.
August 22, 2012
Rated

5

out of

5
 by
matt234
Excellent
It fits perfectly and it keeps you covered out on the water without the added heat of an extra layer. Extremely comfortable, and would recommend to others.
August 4, 2012
Rated

5

out of

5
 by
WDWELLS
Great shirt for the taller guys
I'm 6-5 and this shirt fits me great.
August 1, 2012
Rated

5

out of

5
 by
Kinkwood
Ride On with this product
I enjoy riding my motorcycle. The clothes I wear while riding need to match my riding conditions. It is just as important to have proper riding gear as it is to have your bike in the proper riding condition. I purchased the Skiff Guide Long Sleeve Shirt in black. It is excellent for the riding I do here in Florida in the summer. It has a great fit, protects me from the sun, the wicking keeps me cool and if it rains it does not take long for the shirt to dry. Perfect. Could not be happier with this product!
July 19, 2012
Rated

5

out of

5
 by
KBA1
Just can't take this shirt off!
I live in these shirts! I guide in Everglades National Park where the sun is blazing off the UV chart! The long sleeevs are perfect for protecting your skin and the shirts keeps you comfortable in high heat and humidity environments. They dry quick from sweat and the light rain showers. These shirts are a "gotta have"!
June 28, 2012
Rated

5

out of

5
 by
navasm
cool in the sun
These shirts work great. They provide sun protection and actually keep you cooler than a short sleeve shirt would. They run a bit large - I'm usually a medium and a small fits me just fine in this shirt (I'm 6'-0" and 185 lbs). Part of the fit is by design, I assume, as it allows for cooling air flow.
June 15, 2012
Rated

4

out of

5
 by
Reid
Very Cool
I recently purchased two more of these shirts after getting just one last summer. They are great and very cool. The shirt offers protection from the sun, but are much more breathable than a typical cotton shirt. If I had to choose between this shirt and a t shirt in 95 degree heat, I would choose this shirt every time.
June 14, 2012
Rated

5

out of

5
 by
Duke71
Great for hot weather and sun protection
This is the best long sleeved sun protection shirt I have used to date. The breathability of the shirts fabric is incredible. It wicks moisture away from your body, and there is no "clingy" feeling like with other shirts made for sun protection. I fully reccomend it.
June 12, 2012
Rated

5

out of

5
 by
cabofishdoc
Love these shirts
As a diehard fisherman I find these shirts to be perfect. My only complaint is that when one does get a hook caught in the shirt the threads pull very easily.
April 23, 2012
Rated

5

out of

5
 by
barksquirrel
Best technical fishing shirt I've worn
I usually wear a large t-shirt 5'10" 175lbs, but I ordered this in a medium since this shirt runs large. Feels great on and I'm having it embroidered with my company logo so definitely a keeper!
February 23, 2012
2017-01-19
bvseo-cps-pl-PRR
2017-01-19 T14:15:12.293-06:00
bvseo_lps, prod_bvrr, vn_prr_5.6
cp-1, bvpage1
co_hasreviews, tv_42, tr_42
loc_en_US, sid_FM6021, prod, sort_default
Size & Fit Guide
Size & Fit Guide
Men's Fit Guide
Performance
Body contouring fit conforms to movement.
Performance
Active
Body skimming fit with end-use mobility in mind.
Active
Modern Classic / Regular
Universal, easy fit for comfortable range of motion.
Modern Classic / Regular
Relaxed
Most generous fit for a full spectrum of movement.
Relaxed
Men's Body Measurement (Inches)
Size
Pant Size
XS
28-30
S
32
M
34
L
36
XL
40
XXL
44
Neck
14-14.5
15-15.5
16-16.5
17-17.5
18-18.5
19-19.5
Chest
32-35
35-38
38-41
42-45
46-49
50-53
Sleeve Length
32
33
34
35
36
37
Waist
26-29
29-32
32-35
36-39
40-43
44-47
Hips
32-34
35-37
38-40
41-43
44-46
48-50
Inseam
Varies by Item
Size
Pant Size
L
36
XL
40
XXL
44
Neck
17-17.5
18-18.5
19-19.5
Chest
42-45
46-49
50-53
Sleeve Length
35
36
37
Waist
36-39
40-43
44-47
Hips
41-43
44-46
48-50
Inseam
Varies by Item
How to Measure
1.

Neck:

Measure at the base or thickest part of your neck.
2.

Chest/Bust:

Measure at the fullest part of the chest, under the armpits and over the shoulder blades, keeping the tape measure firm and level.
3.

Waist:

Measure around the natural waistline, allowing the tape measure to sit comfortably.
4.

Sleeves:

Start at the center back of your neck and measure across the shoulder and down to the wrist. Round up to the next even number.
5.

Inseam:

Measure from the top of the interior leg to the bottom of the ankle.
6.

Hips:

Measure around the fullest part of your hips.
How to Measure
How to Measure
Fold up at dotted line.
Place against a wall or other 90 degree surface.

Place heel against fold/wall on flat level surface.
Mark the end of the longest toe with a pen or pencil.
Measure both feet and use the larger measurement.
Read measurement and compare to size chart.
When comparing on the size chart, determine the closest larger measurement and use that number to determine your shoe size for your country's shoe measurement standard.
Shipping & Returns
Shipping & Returns
Shipping Information
Shipping Method
Rate
Expected Delivery Time
UPS Ground
$6.00
3-7 Business Days

UPS 2-Day Air
$12.00
2-3 Business Days
UPS Overnight
$19.00
1-2 Business Days
Free Standard Shipping
Available for Greater Rewards members. Learn more
Return Policy
Returns are accepted within 60 days of the purchase date online or in-store. Your apparel must be in original and unworn condition, with tags still attached. Footwear returns must also include the original box.
Still Have Questions
See our Customer Service section for more details. Visit Customer Service