Men's PFG Terminal Tackle™ Hoodie
Details
http://www.columbia.com/mens-pfg-terminal-tackle%C2%A0hoodie-FM6132.html
FM6132
Greater Rewards
members earn

400

points with purchase
Variations
1. Select Color:

White, Nightshade Logo

Out of stock
Product Actions
Features
Sun protection is the name of the game with this lightweight performance fishing hoodie, crafted from a comfortable, breathable and quick-to-dry fabric outfitted with UPF 50 sun protection, with a high neckline for optimal coverage and a streamlined hood that fits slim enough to layer under a ballcap or sun hat for total coverage of your neck and ears.
Features:
Omni-Wick™
Omni-Shade™ UPF 50 sun protection
Quick dry
Imported
OMNI-WICK®
High-Performance Wicking Fabric
OMNI-SHADE®
Sun Protection
Technology Videos
Omni-Wick™
Pulls moisture away from the body so sweat can evaporate quickly.
Omni-Shade™
Blocks UVA and UVB rays to help prevent sunburn and long-term skin damage.
Reviews
Rated

4.9

out of

5

 by

85

reviewers.
Rated

5

out of

5
 by
LakesideLady
This product is excellent
I bought 2 as gifts that were different sizes. I bought their usual size but they were too big by a size. Had to return and order smaller size. They love their shirts now and look great on them.
January 14, 2017
Rated

4

out of

5
 by
ak2016
Runs Large
Got a medium and it is definitely more of a large - they are sized very large. So be warned. Other than that it is great, just waiting for them to get more Smalls in stock!
December 16, 2016
Rated

5

out of

5
 by
molokaipake
All around comfortable and functional shirt
Wears well and comfortable in tropical temperatures, also has sun protection as well.
December 13, 2016
Rated

4

out of

5
 by
bondc007
A little oversized
Performs well, feels great. I wear medium everything, but this shirt fits more like a large.
December 7, 2016
Rated

5

out of

5
 by
Dolphinman
Excellent Sun Protection
Perfect foe south Florida fishing.
December 7, 2016
Rated

5

out of

5
 by
BassFishing26
Nice
Have other shirts that are just like this, but not the PFG. Bought these due to the wear factor that the other shirts have gone thru, washing and wearing. Wanted this for the hood and I like the logo on the sleeve.
December 6, 2016
Rated

5

out of

5
 by
RAYFISHING
Men's PFG Terminal Tackle Hoodie
Awesome product, fits just right.
December 2, 2016
Rated

5

out of

5
 by
fisher122
excellent hoodie for in the sun too
very comfortable shirt. nice to have full size in material. really light feeling. hoodie fits under ball cap to keep sun off your neck.
November 17, 2016
Rated

4

out of

5
 by
Stevebo
Great, but leave off the big logo
Feels great and fits great. I originally ordered a medium and a large. The medium fit perfectly. I am 6'1" and 163 pounds. The logo on the chest is enough brand identity. Please stop putting huge logos on the sleeves - it looks ridiculous. I don't need to walk around like a free billboard. I am going on a trip near the equator and am anxious to see how well this will protect me from the intense sun since I will be out all day for a week in it. I also want to see how quickly it dries.
October 24, 2016
Rated

5

out of

5
 by
Dalewg123
Terminal Tackle Hoodie
Great product very comfortable even in hot weather, keeps you cool on those hot sunny days while fishing.
October 6, 2016
Rated

5

out of

5
 by
DrStu
Protect yourself from the elements
This is a functional, attractive lightweight top that protects you from the elements. I wore this in Belize where the weather was 95+ degrees, extremely sunny and little breeze during our stay. The shirt not only protected us from the sun but also kept us cool while on the water. See how it looks with a permit triple header. Instagram #dochui
October 2, 2016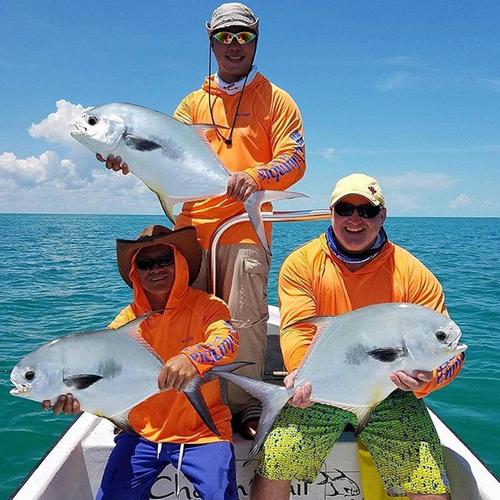 Rated

5

out of

5
 by
Chowfun
Great sun blocker
Awesome to keep cool during the heat here in the Sacramento valley super light weight fits true to size. I am 5'7" 210 stocky build. Colors are true to the picture shown.
August 24, 2016
Rated

4

out of

5
 by
FriscoFishing
Tight Hoodie
I am not a small man, but that a very big man either and when I order the XXL i had hoped it would have a bit of play in it for casting. Arms and chest area was a bit tight, but the material is light and of good quality.
August 18, 2016
Rated

5

out of

5
 by
caio
very good product ++++++++
very good product ++++++++
August 15, 2016
Rated

5

out of

5
 by
Tredubs
Light weight hoody
Awesome for fishing on the hot summer days. this is one article of clothing that is a must. Can use this on its own without layering in 90 degree heat and stay cool. I have also used this in 65 degree windy days because the sun is still out. by far my favorite long sleeve t/hoodie! I own in charcoal and Jupiter. Jupiter is a lighter orange than your true hunting orange. I will still use for hot early season pheasant.
July 29, 2016
Rated

4

out of

5
 by
Stucat
Not really red
I ordered a red shirt and the red was not really red. It seems to be faded, where as in the picture, it looks like red.
July 25, 2016
Rated

5

out of

5
 by
Echo64
Thermal Hoodie
Great Hoodie. I spent a week hiking in the Rockies and this piece was perfect for protection from bugs and sun. It is lightweight and comfortable in warmer weather. I did notice a few snags in the material where the waist strap for my backpack was located. I realize this is part of the "PFG" line and may not be designed for use with backpacks, but outside of the snags it worked Great for hiking.
July 24, 2016
Rated

5

out of

5
 by
DanFlyFisher
Summer Striped Bass Shirt
I fish 2-3 days a week from 3am to 5am for striped bass in my local estuary. I have found that hoods are very important for keeping biting insects at bay, but with summer heat normal hoodies were to hot to wear when I am hiking around to fish. These shirts are great for keeping the deet off my skin and it kept bugs at bay from my neck and ears allowing me to focus on catching fish. I also used them on a daytime flats trip because I need sun protection due to skin cancer running strong in my family. They were very cool and comfortable even in the daytime and kept the sun off my skin.
July 21, 2016
Rated

5

out of

5
 by
txcaley
Awesome, essential gear
I think of this as essential gear if I'm going to be in the sun all day, whether that's on a boat or the beach or the pool or the yard. UPF 50 but very light and breathable, it is easier than applying sunscreen every hour and almost as comfortbale as going without a shirt on at all. Zero complaints. As other reviewers have stated, they are sized large, but I believe that is by design. I am 5'8 185 and the medium comes a bit below my waste and the sleeves are baggy so don't get one of these as a swimshirt or rashguard. This is lightweight, comfortable, breathable sun protection.
July 19, 2016
Rated

4

out of

5
 by
Stonny9
Pulls to the left
I have 4 of the blue small ones. I am 5'10" and 140lbs so I am thin. The small fits me like a large t shirt which I like and wear. I am blind in my right eye so my head tends to be turned more towards the right to compensate. I find that the hoodie wants to pull to the left and start impeding my side vision. In reality it should be the opposite considering my dead turning to the right. After 6 months of 3+ days a week I consider it a design defect. The shirt has become a staple to recognizing me. Actually gonna order some orange ones soon. Family calls me Captain America cause I wear the blue one on the boat every time. If the sun gets hot then pull up hoodie and turn your back.
July 3, 2016
Rated

5

out of

5
 by
Chris19
Great for fishing
I really love this product. I suffer from vitiligo, so I need to protect myself from the sun. I tested it last week end during a fishing trip in Thousands Islands, Ontario. It was a really hot, sunny day. The hoodie was perfect, light as you could wish, drying almost instantly when wet and the UPF50 protection did the job. I fully recommend this product.
June 21, 2016
Rated

5

out of

5
 by
Markscience
The greatest sun protection on the market
I have owned a few of the PFG long sleeves in the past, but the hooded version is awesome! I just bought 4 more, and will probably purchase the whole set eventually. The hood is great to keep the sun at bay, but never too hot.
June 9, 2016
Rated

5

out of

5
 by
DG94
Great Piece of Gear for your Collection
The hoodie is designed to be a loose fit in order to keep you cool in the sun, i usually wear a size L, but I ordered a medium and it's loose on me. This is the design, which i think works well. It's super light, seems durable so far, and will do a great job keeping sun off of your skin. I spilled grease on it the first day I wore it, and it came out completely when I washed it, so that's a bonus (especially since it's designed to be worn outside and on boats).
June 9, 2016
Rated

5

out of

5
 by
AussieTheFlyfisher
PFG Terminal Tackle Hoodie
I spend lots of time fishing along the coast and near inlets where the sun and wind can be relentless. The hoodie keeps me cool when it's hot, and when paired with a Columbia base layer, is warm and breathable. The hood keeps the sun off my neck and doesn't blow off in the wind. It fits we'll through the shoulders. The arms and torso are loose enough to allow movement. I usually wear a size larger in my fishing shirts in order to avoid restricted movement, but the medium definitely gets the job done. I'm 5'10" 175 lbs and it fits like a dream.
June 7, 2016
Rated

5

out of

5
 by
Cindyk
Great for offshore fishing adventures
A great shirt for offshore fishing. Very comfortable and highly recommend. I would like to have thumb holes which this shirt does not have.
June 5, 2016
Rated

3

out of

5
 by
BobSig
Hood
Body fits fine.....not as breathable, but okay. Major issue is hood is too baggy. Returning as we speak.... A little disappointed....Bob
June 3, 2016
Rated

5

out of

5
 by
Adamm
About Time
It's about time Canadians and Americans realized that the best sunblock doesn't come in a bottle! It's in these hoodies!
May 29, 2016
Rated

5

out of

5
 by
Tonti
NICE Hoodie - Killer Color!
Bought it as a gift for a guy who just became a Boat Captain. Loves It - Nailedl It! So, now I have to order another one in Sunset for my husband-his fishing buddy. They will wear it for local Fishing Tourney's coming up. Feels like butter looks sharp. On water - in water - and on land. Great for FL - super nice fabric and well cut. Well done on this Men's Tackle Hoodie Team.
May 27, 2016
Rated

5

out of

5
 by
Capebuff
PFG HOODIE
I like this shirt a lot. Light weight and perfect for off shore fishing, offering great protection from the sun.
May 26, 2016
Rated

5

out of

5
 by
Rusty99
Multi-use greatness
Extremely lightweight and comfortable. Doesn't get hot in the sun, own multiple pair.
May 25, 2016
Rated

5

out of

5
 by
Wadsmail
Sunny Saltwater Champion
I fished with a group of 12 guys in Baja and gave these shirts as a thank you for their business to each. I was thanked after each day of catching big game fish in 90+ degree heat. The hoods and material worked beyond great and allowed for air to pass through all day keeping us comfortable. The material washed in my shower with a bit of travel detergent and all of the blood from fishing came right out, hung it up and it was ready the following morning for more pictures with big fish! Thank you Columbia! Wonderful customer service from Molly as well prior to the trip, getting my order together. GREAT EXPERIENCE!
May 21, 2016
Rated

5

out of

5
 by
ZackW
Great summer shirt
This shirt is one of my favorite summer shirts (I now own 3 of them). It works well to keep the sun off but keeps you cool at the same time. Like all of the pfg shirts, it runs quite large. I usually wear a size large (43" chest, 34"waist), but anytime I buy pfg, I go down to a medium and it fits perfectly.
April 7, 2016
Rated

5

out of

5
 by
DDDS
Perfect
Fits great and very comfortable. Looking forward to wearing this hoodie fishing. Thinking about buying a few more....
April 5, 2016
Rated

5

out of

5
 by
heavylead
great shirt
Love this shirt fishing in the early morning the hood keep the dew and fog off.
April 4, 2016
Rated

5

out of

5
 by
shoaltide
Perfect
My new favorite fishing shirt. The hoody is my favorite...I use it to cover my head...comes in really handy when I wear a visor. You will love this shirt.
March 29, 2016
Rated

5

out of

5
 by
Bubbie01
Wont get on boat without it!!
I guided 338 days last year in Key West, this hoodie was with me more than 250 of them (have to wash sometime :)). This hoodie felt like silk on my skin and kept the grueling Key West sun at bay. Doesn't hold smell, fish blood washes off easily and still looks very good for the abuse I hand it. Sundays at the sand bar don't phase it a bit, that's lots of dog, sand and an occasional spilled beer on it and it still looks good. Highly recommend!! This hoodie and the new Zero Rules l/s shirt are Awesome!!
March 15, 2016
Rated

5

out of

5
 by
midnightfred
shirt
This shirt makes me happy.
February 13, 2016
Rated

5

out of

5
 by
twinkletoe
hoodie fishing shirt
I bought this for my husband for Christmas and my husband loves this fishing shirt b/c it has a hoodie it keeps him from getting all sunburned when we fish the whole day.
February 9, 2016
Rated

5

out of

5
 by
jthurber80
Perfect for Long Distance Cycling
This is a very comfortable shirt / hoodie. With the UV protection and light weight it is a perfect long distance summer bicycle top. The hoodie easily fits under a helmet providing great neck protection yet it is light enough for you to remain cool ALL day in the saddle. Five stars? For sure! It's a bit large - I normally wear an extra large but a large fits me perfectly.
January 27, 2016
Rated

5

out of

5
 by
MakzFishn
Angler's Best Friend on the Water
Just when I thought lightweight perfomance fishing shirts could not get any better I found this hoodie. As a kayak angler I need a longsleeve that is comfortable to wear under my PFD, has SPF protection, has moisture wicking and fast drying capability. The Terminal Tackle hoodie has the functionality to cover all of these! Love the hoodie because on sunny days when I would normally pull my Hoo-Rag up to cover my neck I can just flip up the hoodie and not have to worry about fogging my sunglasses lenses. Some days when it is a little chilly I will throw on thin longsleeve baselayer and then the Terminal Tackle Hoodie goes on top to keep me warm and protected from sun and wind. The only negative- My normal shirt size is Medium but I size down to a Small in this performance shirt. Local retail stores don't carry size Small BUT! there is a Columbia store at an outlet center that was recently built in Texas City and they always have Small size in stock! The Tanger Outlet store in Texas City also has some really helpful staff. I was just in there a couple days ago and one employee helped me find the right fit in some Drainmaker shoes and pointed me to where these hoodies were moved to since they have all their winter apparel taking up most of floorset now. I would recommend thisto fellow anglers and anybody spending time outside in the summer.
January 22, 2016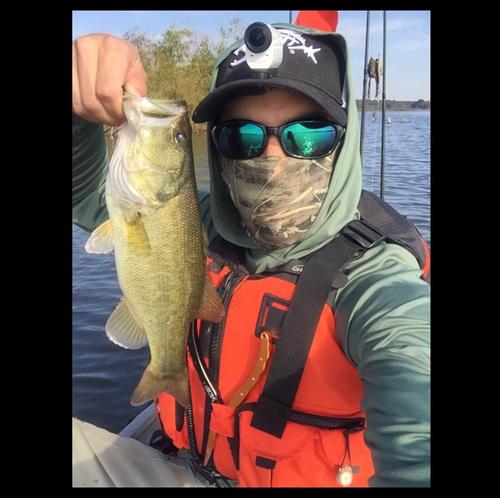 Rated

5

out of

5
 by
Brothernick
Best light weight hoody ever
This little unit fits me so well. I am a bigger guy 6-3 - 250 so a good comfy fit is hard to find. This is it !!
January 5, 2016
Rated

5

out of

5
 by
Tommie
Florida Fishing
Perfect shirt for the hot days on the Lagoon chasing Red Fish! Also wore this on a recent Myan exploration trip to Central America to stay cool and protection from bugs.
December 28, 2015
Rated

5

out of

5
 by
Cino
Awesome shirt
I do alot of wade fishing in south texas. I had always like these shirt material but hated getting my neck burned by the sun. This hoodie is the perfect addition to this shirt ans solved my problem. This is my favorite and always first pick when i go fishing.
December 10, 2015
Rated

5

out of

5
 by
mike781
Like the added hood
I work outdoors year round and columbias pfg long sleave shirts are awesome for landscaping. I love being able to protect my arms from the sun without overheating and having a hood to throw on when the sun is beating down is even better.
November 14, 2015
Rated

5

out of

5
 by
Herb007
Super Fit
Unlike most imported shirts which I need to return due to the size does not fit, this shirt is perfect. Wore it today kayaking and it was absolutely wonderful.
November 3, 2015
Rated

5

out of

5
 by
BCL111
Terminal Tackle Hoodie
This is my go-to fishing shirt no matter whether I'm inshore or offshore. It's light, breathable, and non-restricting. I love the hoodie as I combine it with a face shield and I have total neck and head UV protection. Highly recommend this product.
October 25, 2015
Rated

5

out of

5
 by
OneWith
A must have
This hoodie is a lifesaver for the conditions this season. As a professional hunting and fishing guide this has been a critical article of clothing for me due to the everlasting summer, it protects me from the extreme uv rays while keeping me cooler than other cotton type clothing. This hoodie gets a two thumbs up from me.
September 27, 2015
Rated

5

out of

5
 by
AnglerRuss
Wear for Fishing
I absolutely love these shirts. I have several that I wear to fish in. I spend a lot of time on the water and have worn these shirts comfortably at temperatures near 100 degrees.
September 15, 2015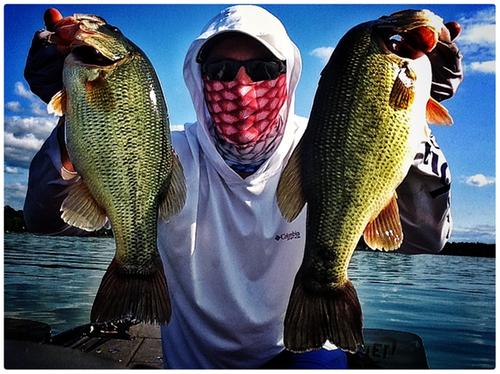 Rated

5

out of

5
 by
NORTHSHORE
Goodbye sunscreen
I love nature but hate being in the sun. One word, sunscreen. Not to mention it can get ridiculously hot. This shirt allows me to be out in the sun without compromise. The hood is awesome. Red neck, not anymore :-). What I really love about this shirt is that it's lightweight and meant to be used in the summer so I can cover up when it's buggy outside while still being comfortable. Like one reviewer said, the logo on the side is stupid and if I am able to peel it off at any point after some washes, I will. All in all this is an awesome shirt.
September 6, 2015
Rated

5

out of

5
 by
excaliber3
Terminal Tackle Hoodie
The hoodie is well make, comfortable and feels cool to the touch. The hood blends well and protects those of us who need to avoid the sun. My only negative comment is that personally I do not like being a walking bilboard. It washes well, holds its color and shape. I will continue to purchase this model as needed.
September 3, 2015
2017-01-21
bvseo-cps-pl-PRR
2017-01-21 T13:01:50.675-06:00
bvseo_lps, prod_bvrr, vn_prr_5.6
cp-1, bvpage1
co_hasreviews, tv_85, tr_85
loc_en_US, sid_FM6132, prod, sort_default
Size & Fit Guide
Size & Fit Guide
Men's Body Measurement (Inches)
| | | | | | | |
| --- | --- | --- | --- | --- | --- | --- |
| Size | XS | S | M | L | XL | XXL |
| Neck | 14-14.5 | 15-15.5 | 16-16.5 | 17-17.5 | 18-18.5 | 19-19.5 |
| Sleeve Length | 32 | 33 | 34 | 35 | 36 | 37 |
| Chest | 32-35 | 35-38 | 38-41 | 42-45 | 46-49 | 50-53 |
| Waist | 26-29 | 29-32 | 32-35 | 36-39 | 40-43 | 44-47 |
| Hips | 32-34 | 35-37 | 38-40 | 41-43 | 44-46 | 48-50 |
| | | | |
| --- | --- | --- | --- |
| Size | L | XL | XXL |
| Neck | 17-17.5 | 18-18.5 | 19-19.5 |
| Sleeve Length | 35 | 36 | 37 |
| Chest | 42-45 | 46-49 | 50-53 |
| Waist | 36-39 | 40-43 | 44-47 |
| Hips | 41-43 | 44-46 | 48-50 |
How to Measure
1.

Neck:

Measure at the base or thickest part of your neck.
2.

Sleeves:

Start at the center back of your neck and measure across the shoulder and down to the wrist. Round up to the next even number.
3.

Chest/Bust:

Measure at the fullest part of the chest, under the armpits and over the shoulder blades, keeping the tape measure firm and level.
4.

Waist:

Measure around the natural waistline, allowing the tape measure to sit comfortably.
5.

Hips:

Measure around the fullest part of your hips.
6.

Inseam:

Measure from the top of the interior leg to the bottom of the ankle.
Men's Fit Guide
Performance
Body contouring fit conforms to movement.
Active
Body skimming fit with end-use mobility in mind.
Modern Classic / Regular
Universal, easy fit for comfortable range of motion.
Relaxed
Most generous fit for a full spectrum of movement.
How to Measure
How to Measure
Fold up at dotted line.
Place against a wall or other 90 degree surface.

Place heel against fold/wall on flat level surface.
Mark the end of the longest toe with a pen or pencil.
Measure both feet and use the larger measurement.
Read measurement and compare to size chart.
When comparing on the size chart, determine the closest larger measurement and use that number to determine your shoe size for your country's shoe measurement standard.
Shipping & Returns
Shipping & Returns
Shipping Information
Shipping Method
Rate
Expected Delivery Time
UPS Ground
$6.00
3-7 Business Days

UPS 2-Day Air
$12.00
2-3 Business Days
UPS Overnight
$19.00
1-2 Business Days
Free Standard Shipping
Available for Greater Rewards members. Learn more
Return Policy
Returns are accepted within 60 days of the purchase date online or in-store. Your apparel must be in original and unworn condition, with tags still attached. Footwear returns must also include the original box.
Still Have Questions
See our Customer Service section for more details. Visit Customer Service