Men's PFG Zero Rules™ Long Sleeve Shirt
Details
http://www.columbia.com/mens-pfg-zero-rules-long-sleeve-shirt-FM6128.html
FM6128
Greater Rewards
members earn

450

points with purchase
Size & Fit Guide
|
Reviewers rated this product
True to Size
|
Fit
Modern Classic
Variations
1. Select Color:

White

Out of stock
Product Actions
Features
A super-cooling tech tee with stretch and sun protection, this soft and lightweight men's fishing long sleeve sports our industry-leading cooling technology, which reacts with your sweat to lower the material's temperature and keep you cool during dynamic aerobic activity in the heat.
Features:
Omni-Freeze ZERO™ sweat-activated super cooling
Omni-Wick technology actively breathes and pulls moisture away from your skin
Omni-Shade™ UPF 30 sun protection
Antimicrobial treatment protects this product from bacterial growth
Imported
Fabric
:
100% polyester ZERO interlock
Omni-Freeze™ ZERO
Sweat-Activated Cooling
OMNI-WICK®
High-Performance Wicking Fabric
OMNI-SHADE®
Sun Protection
Technology Videos
Omni-Freeze™ ZERO
Blue rings react with sweat to lower the temperature of the fabric, so you feel cooler.
Omni-Wick™
Pulls moisture away from the body so sweat can evaporate quickly.
Omni-Shade™
Blocks UVA and UVB rays to help prevent sunburn and long-term skin damage.
Reviews
Rated

4.6

out of

5

 by

54

reviewers.
Rated

1

out of

5
 by
jcha
Don't buy this shirt in white
I was so shocked and disappointed when I opened the package containing this "white" shirt that I had ordered for my husband for Christmas. I did expect the white shirt I ordered, however what my eyes were assaulted with was a blue polka dot shirt that looked like pajamas. No where on the website did I see any indication that there would be polka dots showing through the white shirt. I ordered a blur shirt also and you can see the dots through it also, but it is not as obvious as it is on the white shirt. I can not imagine a grown man wearing this shirt.
December 21, 2016
Rated

5

out of

5
 by
FloJam
Better than a t-shirt
Great material and craftsmanship. The material is unlike anything you have had before. Stays much cooler than regular t-shirts with no wet sweat on the material. The long sleeves allow you to stay in the sun, stay cooler and won't need sunscreen for your arms. I normally wear large on all shirts I purchase (5'9", 165 lbs.) but medium fits perfectly, not tight at all. Liked it so much I purchased several short sleeves as well. Remember, these shirts run large, more than likely you will need a size smaller.
November 30, 2016
Rated

5

out of

5
 by
Marlinmagic
Great product
I bought this shirt in pretty much every color. The quality is great. Fit is a little large. Im 5'10 190 and the large fits nice. I recommend this product.
November 18, 2016
Rated

5

out of

5
 by
ZakRobinson
Solid wearable
This shirt fits great, provides great SPF, and is one of the only shirts made in the fishing industry that doesn't stain with sunscreen. I recommend this shirt to anyone planning to use it for multiple consecutive days on the water.
September 17, 2016
Rated

5

out of

5
 by
ashleyb317
Favorite shirt
I have a few of these omni-freeze shirts now and they're my favorite. Keeps you cool, and is so comfortable. I will definitely be getting more.
August 18, 2016
Rated

5

out of

5
 by
sc238
Really works!
I was skeptical with this technology at first, but after a week in Cancun in July, I really can feel the difference between this shirt and another same color Columbia older model that was simply "dri-fit" style. It does keep you cooler, and the sweat evaporates quicker than most other "sweat-wicking" fabric that I ever worn in other brands. I plan to get a few more shirts with this tech. I am 5'8" and 145 lb, I got the s/p size, but it felt like a M. So, s/p was just right.
July 28, 2016
Rated

5

out of

5
 by
Page251K
Flawless
I could not have chosen a better off shore fishing shirt! This shirt is amazing!
July 12, 2016
Rated

5

out of

5
 by
Nolajoe
Great Sun-ware
If you have to shelter from the sun yet there is yard work to do, in 90° weather, in the Deep South - this is a great shirt to own.
June 23, 2016
Rated

2

out of

5
 by
wertyhuiop87y6t5
time for redesign
in my sport I use my arms a lot. Having four seams converge at a cross in the armpits is an old design. It might be ok if I were just sitting, not so great for active wear. I usually wear a XL, the large was a bit roomy on me.
June 18, 2016
Rated

5

out of

5
 by
Ron97113
Comfortable
I purchase these lightweight long sleeve shirts for summer wear they protect my arms from sun and keep me cool
May 28, 2016
Rated

4

out of

5
 by
BigBass1
PFG Zero Rules Shirt
Great shirt. Very cool and comfortable. Runs a little large. One change they could make is to tighten the neck a little bit. If you wear a Buff with the shirt for sun protection you cannot get the Buff to stay tucked below the neck line, so you will have a patch of skin that will be sun burned if you don't apply sunscreen to the neck line area. Other than that an awesome shirt
May 11, 2016
Rated

5

out of

5
 by
temj
Love the shirt
I'm 5-10 160lbs and the medium was just how I like it. Not to tight. Climbed indoors wearing it (warm environment ) and it worked great. Not wet from sweat.
April 29, 2016
Rated

4

out of

5
 by
FlyFishChick
Great Shirt for heat and sun - could use a couple tweaks!
First off- overall- love this shirt and material. We went to Hawaii and Christmas Island and approx 20 men wore this shirt - over the course of 7 days of fishing. The material is awesome- kept them cool and comfortable in very humid and hot damp conditions - the only real complaints were two-fold....needs a tighter neck so that sun doesn't burn the back neck and where it gaps between buff and collar and also-longer sleeves- pref with a thumb hole to help shield hands and stay down over the wrists. Send love to see these improvements and would love to use and brand them with our company logo for EDGE Rods. We've been posting pics online and have gotten a lot of questions as to how to order :)
April 22, 2016
Rated

5

out of

5
 by
eric53
Nice shirt with UV protection
Excellent product. General frustration - men with large chests may not have large arms, so sleeves are always too long.
April 7, 2016
Rated

5

out of

5
 by
Dennis955
New long sleeve moisture wicking shirts
I love my new shirts. They are wonderful and they fit perfectly.
April 6, 2016
Rated

5

out of

5
 by
LiveToRide
Perfect
Just ordered one to try it out. I live in Arizona and this shirt is great for sun protection and keeping cool all at the same time. Can't wait to wear this shirt while riding my motorcycle. Definitely ordering more.
March 20, 2016
Rated

5

out of

5
 by
crcs
Great shirt
Have been using these long sleeve shirts to protect me from the sun on long walks (I don't like using sunscreen. They are great even in hot and humid climate. Keep in mind Columbia sizing runs large. I am 6' / 180# and wear medium but with t-shirts I prefer loose fitting #large# but for these I order Medium and they still fit loosely.
March 1, 2016
Rated

5

out of

5
 by
khansen188
OmniFreeze Is Amazing
I am an ardent supporter of Omni-freeze wear. I bought my first shirt last summer. I bought it hoping that it would help with the summer heat (105 and higher) at Lake Powell in southern Utah. Omni-freeze worked beyond my expectations. It made a significant difference in my comfort. It's an easy 5-star product.
February 25, 2016
Rated

3

out of

5
 by
tbosso01
Good, but blue circles go away with time
The shirt is good for its functionality, but the blue circles inside that are said to perform disappear as you wash the shirt. Also, the shirt gets less soft with time. Other than that, the shirt is excellent.
February 17, 2016
Rated

5

out of

5
 by
Pmcgrana
Great product but runs large
I really like the product and the durability and feel are great but its runs large. I wear an L in everything but definitely should have gotten a M. Definitely not a deal breaker but something to be aware pf when buying.
February 5, 2016
Rated

4

out of

5
 by
Mikevegas
Size
The large is substantially larger than the PFG's 2 years ago. The white has faint small blue squares through out the material taking away from the all white look.
December 3, 2015
Rated

3

out of

5
 by
tlags
Sleeves too long
the shirt is great, but the sleeves are about an 1"-1 1/2" too long.
November 11, 2015
Rated

5

out of

5
 by
BowedUp804
Awesome fishing shirts!
The Zero Rules LS shirts are awesome fishing shirts. Lightweight and breathable, they protect you from the sun while keeping you cool and comfortable.
November 1, 2015
Rated

5

out of

5
 by
fearsmokey
Love this shirt enough to buy 2
Bought 2 of these. The freeze tech really works! Hike, bike, and fish in these. I actually stay cooler with this on than with no shirt at all.
October 24, 2015
Rated

5

out of

5
 by
ColeM
Protect your body from the Sun!
Great shirt, very light. If I am outside in the elements, I am wearing this shirt.
October 20, 2015
Rated

5

out of

5
 by
handyman1
Excellent choice to purchase
I now own two shirts and a neck scarf. They are the only shirts I will wear out in the ocean fishing.
October 19, 2015
Rated

5

out of

5
 by
AdamO
Stay Cool and Protected
I live in Florida and the sun can be brutal. I always wear PFG Zero Rules long sleeve shirts when I'm outside for an extended period of time. They work as advertised and keep me extremely cool. Once I start to sweat, the shirt reacts and cools down my whole body. Columbia's technology is what keeps me satisfied and buying more.
October 17, 2015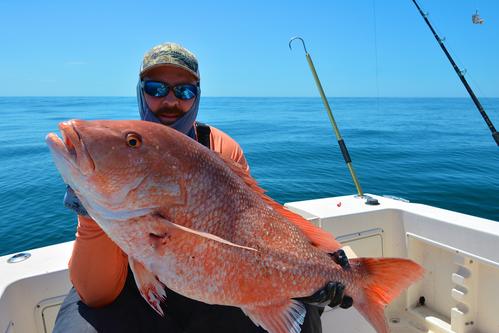 Rated

5

out of

5
 by
Jhbutts
Bahamas
I just put this shirt through its paces in Abaco, wahoo fishing. The omni-freeze technology is superior to a regular sun shade type of material. It adds a little weight, but stays remarkably cool in the hot sun.
October 5, 2015
Rated

5

out of

5
 by
Ramdman
Kept Cool
Was out doing a vegetation survey on an airboat with work, this shirt was awesome kept me nice and cool for 12 hours.
September 28, 2015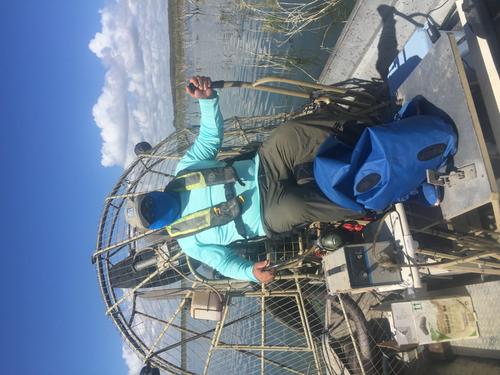 Rated

5

out of

5
 by
VidaVeritas
Great Feel with wicking
I have this shirt in black. I live an active life style and it keeps me cool, even in direct sunlight. The shirt does run a little big. I usually wear a large (5'10" 180), but I wear this shirt in a medium and it fits just right.
September 9, 2015
Rated

5

out of

5
 by
MicahC
Great shirt, runs at least one full size large
I ordered a full size smaller than normal, and it was still comfortably loose and the sleeves were slightly long. It worked great though through a 70 mile canoe trip. It kept me protected and cool especially when I kept it wet.
August 4, 2015
Rated

5

out of

5
 by
rcrowe
Works, but not like I expected
The shirt as a shirt is great, but I mainly bought it for the Zero Freeze technology. It's different than I expected, but does work. It keeps me surprisingly warm when the weather is cold, and when it's hot it keeps me cooler. When it's hot the shirt almost feels wet, but it's not. So the coolness feels like wearing a wet shirt, except that it's not actually wet.
July 30, 2015
Rated

5

out of

5
 by
RhettG
GREATEST SHIRT EVER!!!!!!!!!!
I bought this shirt before or Family Vacation to the beach. I wore this shirt everyday while fishing on the beach. I LOVE This shirt and wish i would have bought more. I will absolutely be buying more of these. My buddies that were there fishing with me were so jealous and will probably be buying these. Best shirt i have ever owned. If you are a big sweaty mess like i am in the sun, you need one or more of these.
July 29, 2015
Rated

5

out of

5
 by
Hones
Florida Summer Comfortable
I own about a dozen Columbia PFG Omni Freeze Zero long & short sleeve shirts and I love everyone of them. In the hottest and most humid weather you perspire and this material whisks it to the surface and cools you off! They are a great fir, extremely comfortable and wash & dry in minutes...
July 17, 2015
Rated

5

out of

5
 by
Todd133
Totally Cool All Day!
The shirt performed as advertised. Wore all day in 90 degree heat on the water. Will buy again!!!!
July 15, 2015
Rated

5

out of

5
 by
Cheryl627
Great for running
I bought this for my husband for running. I ordered a Medium because I went by the size chart and his chest measurement. It was quite big on him. I sent it back & got a Small, and he really likes it. The cooling technology works well.
July 12, 2015
Rated

5

out of

5
 by
fireman1088
Men's Zero Rule LS Shirt
This is my third PFG Zero Rules shirt. Love the fit and feel of the shirt. Fits true to size. Will definitely buy more.
July 2, 2015
Rated

5

out of

5
 by
SnaglerTackle
Cool in the SUmmer
I love these shirts. They don't even feel like you have a shirt on but you are not baking in the sun.
June 22, 2015
Rated

2

out of

5
 by
cracker
SLEEVES TO LONG
Great product but sleeves ridiculously long
June 16, 2015
Rated

5

out of

5
 by
2012anti
Satisfaction of the appropriate size
It is very light. Also softer feel. It is cool. Hot and humid weather is so good.
June 12, 2015
Rated

2

out of

5
 by
WcH1
Decent shirt - super short
I like the shirt (quality and function) but being a tall guy, this shirt was super short. I would absolutely return it if I could at this point. I have many other XXL Columbia t-shirts in similar styles and material but this one is by far the shortest in length.
June 11, 2015
Rated

4

out of

5
 by
jallen
Zero Trouble
This long sleeve Omni-Freeze shirt is wonderful. It provides fast wicking of moisture away from the body all day long and keeps me cool after a long day on the water. The Omni-Freeze dots inside the fabric provide a nice cooling sensation on the skin as you sweat. Don't expect to be wrapped in ice cubes, but expect to feel just a bit cooler as you go through your day. It helps to be comfortable longer on those long hot days.
June 4, 2015
Rated

4

out of

5
 by
munchmip
A bit large
I really like the "freeze zero" material. I have purchased the short sleeve version in the past, and decided to try it in a long sleeve. The sleeves were extremely long, so I will have to shorten them. The sleeves are also fairly loose, which sort of nullifies the cooling quality of the material.
May 28, 2015
Rated

4

out of

5
 by
nando
Summer T's
Runs loose fit. Nice soft and light for summer. I had bought some short sleeve T's last summer and took them to the tropics. Saved my life!
May 18, 2015
Rated

4

out of

5
 by
cadcts
I have reordered this product
I really like the product. It is light, and keeps cool. Protects from the sun. If you purchase the correct size for your body type you'll be delighted. I wear one daily to keep the sun off. The extra large shirt is really a XXL in size. You should talk with a salesman to make sure you know what you are receiving.
May 7, 2015
Rated

5

out of

5
 by
PhotoEd
My New Favorite Shirt
Once I find a shirt that I like and it fits well I'm very skeptical about changing styles. However I was pleasantly surprised with the fit, feel and function of this new shirt! The length of the shirt was perfect and it had a great feel on. I seem to have found my new favorite shirt :-)
April 29, 2015
Rated

5

out of

5
 by
FishGuy
Great Product
If you are looking for a comfortable, stylish shirt to keep you cool on those hot days on the water, look no further. This shirts not only keeps me cool but also protects me from the sun's harmful rays which is of utmost importance after hiding my skin from the sun all winter. Great Product!
April 24, 2015
Rated

5

out of

5
 by
NateSkin
The ultimate performance fishing shirt
This shirt keeps you out of the sun and cool, making it the ultimate performance fishing shirt.
April 19, 2015
Rated

5

out of

5
 by
machekfishing
Cool, and Comfortable
I almost wear these shirts all day everyday. Keeps you cool in the heat of the summer sun, and looking good on all the other days. Drys super fast. Great for ANY activity outdoors, ANY.
November 13, 2014
Rated

5

out of

5
 by
Bassman11
Great Shirt!
This shirt fits great and is very comfortable. I spend a lot of time on the water in the heat of the summer and this shirt is one of the most comfortable shirts I've worn out. Fits great and very light!
October 16, 2014
2017-01-22
bvseo-cps-pl-PRR
2017-01-22 T12:44:06.844-06:00
bvseo_lps, prod_bvrr, vn_prr_5.6
cp-1, bvpage1
co_hasreviews, tv_54, tr_54
loc_en_US, sid_FM6128, prod, sort_default
Size & Fit Guide
Size & Fit Guide
Men's Body Measurement (Inches)
| | | | | | | |
| --- | --- | --- | --- | --- | --- | --- |
| Size | XS | S | M | L | XL | XXL |
| Neck | 14-14.5 | 15-15.5 | 16-16.5 | 17-17.5 | 18-18.5 | 19-19.5 |
| Sleeve Length | 32 | 33 | 34 | 35 | 36 | 37 |
| Chest | 32-35 | 35-38 | 38-41 | 42-45 | 46-49 | 50-53 |
| Waist | 26-29 | 29-32 | 32-35 | 36-39 | 40-43 | 44-47 |
| Hips | 32-34 | 35-37 | 38-40 | 41-43 | 44-46 | 48-50 |
| | | | |
| --- | --- | --- | --- |
| Size | L | XL | XXL |
| Neck | 17-17.5 | 18-18.5 | 19-19.5 |
| Sleeve Length | 35 | 36 | 37 |
| Chest | 42-45 | 46-49 | 50-53 |
| Waist | 36-39 | 40-43 | 44-47 |
| Hips | 41-43 | 44-46 | 48-50 |
How to Measure
1.

Neck:

Measure at the base or thickest part of your neck.
2.

Sleeves:

Start at the center back of your neck and measure across the shoulder and down to the wrist. Round up to the next even number.
3.

Chest/Bust:

Measure at the fullest part of the chest, under the armpits and over the shoulder blades, keeping the tape measure firm and level.
4.

Waist:

Measure around the natural waistline, allowing the tape measure to sit comfortably.
5.

Hips:

Measure around the fullest part of your hips.
6.

Inseam:

Measure from the top of the interior leg to the bottom of the ankle.
Men's Fit Guide
Performance
Body contouring fit conforms to movement.
Active
Body skimming fit with end-use mobility in mind.
Modern Classic / Regular
Universal, easy fit for comfortable range of motion.
Relaxed
Most generous fit for a full spectrum of movement.
How to Measure
How to Measure
Fold up at dotted line.
Place against a wall or other 90 degree surface.

Place heel against fold/wall on flat level surface.
Mark the end of the longest toe with a pen or pencil.
Measure both feet and use the larger measurement.
Read measurement and compare to size chart.
When comparing on the size chart, determine the closest larger measurement and use that number to determine your shoe size for your country's shoe measurement standard.
Shipping & Returns
Shipping & Returns
Shipping Information
Shipping Method
Rate
Expected Delivery Time
UPS Ground
$6.00
3-7 Business Days

UPS 2-Day Air
$12.00
2-3 Business Days
UPS Overnight
$19.00
1-2 Business Days
Free Standard Shipping
Available for Greater Rewards members. Learn more
Return Policy
Returns are accepted within 60 days of the purchase date online or in-store. Your apparel must be in original and unworn condition, with tags still attached. Footwear returns must also include the original box.
Still Have Questions
See our Customer Service section for more details. Visit Customer Service