Men's Ridge to Run™ II Pant
Details
http://www.columbia.com/mens-ridge-to-run-ii-pant-SM8386.html
SM8386
Greater Rewards
members earn

899

points with purchase
Uses:
Winter, Ski / Snowsports
Size & Fit Guide
|
Reviewers rated this product
True to Size
|
Fit
Modern Classic
Variations
1. Select Color:

Peatmoss Buffalo Camo

Out of stock
Product Actions
Details
Uses
Winter, Ski / Snowsports
Features
Ideal for staying dry and warm during winter weather activities, these versatile waterproof-breathable pants feature a fully seam-sealed exterior with a heat-keeping, thermo-regulating Omni-Heat® thermal reflective lining. Features like leg venting, an internal leg gaiter, articulated knees and reinforced cuff guard make them ideal for hard-charging aerobic cold-weather endeavors.
Features:
Omni-Heat thermal reflective
Omni-Tech waterproof/breathable fully seam sealed
Leg venting
Adjustable waist tabs
Internal leg gaiter
Reinforced cuff guard
Articulated knees
Zippered hand pockets
Modern classic fit
Imported
Fabric
:
Omni-Tech Shell
100% nylon Legacy twill
Omni-Heat Lining
100% polyester Thermal Reflective
Omni-Heat™ Reflective
Thermal Reflective Warmth
Omni-Tech™
Waterproof. Breathable. Guaranteed.
Technology Videos
Omni-Heat™ Reflective
Magic in a little
silver dot.
Breathable material with little silver dots that reflect body heat.
Omni-Tech™
BREATHABLE &
GUARANTEED WATERPROOF.
Air-permeable protection that's waterproof and breathable guaranteed.
Reviews
Rated

4.4

out of

5

 by

89

reviewers.
Rated

5

out of

5
 by
dkarren
Ridge to Run Pants
Great functional pants. Have leg vents, titanium reflective material & in my case available in a short which fit me well lengthwise.
January 20, 2017
Rated

3

out of

5
 by
paineda
Decent, not great
These pants work fine but I question their durability and effectiveness in true snow conditions. I'm 5'10, 170 lbs. I went with Medium - Short based on other reviews - thanks for that because the length was perfect for skiing. I normally wear a 33 waist so figured the 34 waist would be ideal for tucking in a layer or two. I found the waist to actually be a little snug. It worked well enough but if I needed more layers it'd be tight. They are warm enough, but I used them on some bluebird ski days. Anything other than GoreTex is not truly waterproof based on my experience. Nylon and Polyester are not waterproof - even though these are treated to be such. But since I moved away from the Northwest, I only get to ski once or twice a year. So the price point was closer to what I was willing to pay (on sale for $90). They should not cost more than that. If it had been truly snowy or wet conditions, I doubt these would hold up all that well. They're not bad, don't get me wrong. They're just not great, hence my ratings. They're a good Columbia product. But if I could ski regularly I would definitely get a better pair and would go with GoreTex.
January 19, 2017
Rated

5

out of

5
 by
Gott2go
Love the pockets
6'2" 200 pounds, 35 inch waist....large regular is a Smidge big in the waist, and Smidge short on the length, but generally works out ok. I've been wearing them over jeans which takes care of them feeling big and the built in gaitor over boot stretches down enough that it works for me. Good and warm, and great pockets.
January 16, 2017
Rated

4

out of

5
 by
BigMorb
High up on the Ridge
Recently went snowboarding and these pants were great. I was warm the whole time and really loved the inside material. I had zero issues with any moisture getting in. Overall they definitely are better than my previous pants. For me, they ran a little large. Definitely check the sizing chart. I was surprised what waist size was considered XL and XXL. The only knock I have on the pants at all is they aren't as red as I thought they would be. They're way too orange for my liking!
January 12, 2017
Rated

3

out of

5
 by
Ghaash
True to size but not warm
This pants don't warm enough - very thin and too wide at the bottom .
January 10, 2017
Rated

5

out of

5
 by
Brodub
As advertised!
Great pair of pants! Spent half a day in 20 degree temps with pouring snow and never got wet or cold in the least bit. Only wore a thin base layer and it was plenty. Great product!
January 9, 2017
Rated

5

out of

5
 by
SeniorBoarder
Best Snowboard Pants Ever!
The best pants I have ever used. I have only used one time but can tell they will last me along time. It was 16 degrees the day I went and only had a light base layer on but they kept me nice and warm .
December 21, 2016
Rated

5

out of

5
 by
Steven911
You will NOT regret!
Toasty warm. Good looking. Unbeatable quality. Good price. Great warranty program. I will continue to stick with Columbia because of the quality of these pants! A must buy!!!
October 25, 2016
Rated

5

out of

5
 by
BubbaStanko
great fit and lot of pockets to be used
fit is excellent and seems to be warm for the hill but this is early Sep. so will have to wait for the real test of winter and snow
September 26, 2016
Rated

5

out of

5
 by
PeterPro
Outstanding-best value anywhere
Have been wearing these pants for 6 years, as part of my uniform. Most years, over 100 days each season, and have been cold and never got wet. As long as they keep making them, I'll keep buying...
August 9, 2016
Rated

4

out of

5
 by
Nutihunter7
True to size
After reading other's comments about sizing on this product I decided to order the larger size because people said that they needed a larger size and they ran small. Well I guess those people are in denial about thier waist size, because I ordered the extra large for my waist 36. It was massive and I was floating in it even with the pull tabs pulled as tight as possible and a pair of cArgo shorts under it. Good quality pants, but I need to return and get a size large which I should have done in the first place since those are for waist 36. Go with Columbia's sizing chart and you should be fine.
June 6, 2016
Rated

5

out of

5
 by
Eds50
Great Pants
Great ski pants. Two layers, good quality, great fit (a little skinny), lots of pockets and awesome water resistant.
May 13, 2016
Rated

4

out of

5
 by
ChrisBF
Good Pants
Kept me warm skiing in Montana in some very cold temperatures. I like the pockets and functionality of these pants as well.
April 9, 2016
Rated

5

out of

5
 by
Diek40
Good Spring Pant
Very well made, but has no insulation, only the micro dots to keep you warm. I make these my spring skiing pants.
February 25, 2016
Rated

4

out of

5
 by
Love2ski
Impressed!
I bought them because I want the "short" inseem size. I was looking at ski pants twice as expensive but took a chance because of that option. They fit good. The keep me warm I wore them when it was zero out. I added a mid weight long underwear and was perfect. I like the scuff shield on the inside of the ankles. More importantly on the back pant leg. Best of all was the price! Only negative- the pocket stitching came undone. I had to sew it back up myself
February 24, 2016
Rated

5

out of

5
 by
Wally33
Comfortable light weight ski pant
I'm 6'2", 185 lbs., 32" inseam, 34-36" waist, large fit me perfectly! The pants move throughout all ranges of skiing, without binding! The weight is light, but strong! On a torrential rain day, these pants stayed dry & leakproof! Very impressively! They are going to LaGrave, France, this spring!
February 17, 2016
Rated

5

out of

5
 by
NaughtyN
Love these pants
Very comfortable, lightweight. Run a bit large. BUY THESE if you're complementing any pants on this site
February 16, 2016
Rated

2

out of

5
 by
Chris456
Cheap thing, poor quality
Good looking and warm, but that's it. The inseam and waist are way too wide. Got wet a little bit when I snowboarding in rainy day. The Omni-Heat always peel off and stick on my base layer.
February 14, 2016
Rated

5

out of

5
 by
MrOz
Excellent pants
Kept me warm, kept me dry, and was a decent price.
February 13, 2016
Rated

5

out of

5
 by
Topcat
I was worried about buying clothes off the internet
The pants fit great and the features are superior. .. TC
February 4, 2016
Rated

4

out of

5
 by
Danny22
A little snug and rigid
The material around the torso/crotch is very rigid, so it doesn't allow much stretch/room for the goods. I ordered a medium (34) regular, and I would consider myself a 33, and this still seemed a little too snug. However, with that in mind, I wore them in the Rockies and they held up great. After a while I forgot about the rigidness. Hopefully they just need to get broken into a little more, but my suggestion to Columbia: make them more flexible for such an active sport! Also, if you get cold easily, these pants are only so warm. May need to wear thermals/etc. to compensate.
February 2, 2016
Rated

5

out of

5
 by
Tugboat72
Another Columbia Winner
I've been skiing for 40 years. I've tried many other high end brands. Columbia has never disappointed me. The quality for the price is excellent. The vent feature in the legs is key for me. I hate to sweat. I wore these this weekend with no base layer and stayed very comfortable in 15 degree bluebird on one day and in 24 degree snow the next with 30 mph winds. I will use these for cross country too. Love the adjustable waist.
February 2, 2016
Rated

1

out of

5
 by
Lwjones56
Too small in waist
The pants are of excellent quality but the waist of the XL measures 38 when fully extended,smaller when adjusted in rather than 40 - 43 that the size chart lists. The legs have plenty of room for a baselayer and midlayer, the length is extra long. Someone with a 36" waist wearing 2 layers underneath would have a hard time being comfortable in them. Will go find a store to try them on before I order online again. Going skiing later this week and I'll be renting again.
February 1, 2016
Rated

5

out of

5
 by
joe23
great pants!
im a 6 foot 4 and got the Medium size, it fits perfectly. very stylish, useful pockets and very warm.
January 30, 2016
Rated

5

out of

5
 by
dsschaeffer
Comfortable, warm, and fuctional!
....not easy to buy pants without trying them on, however, these pants fit perfectly, they were warm on the Colorado ski slopes and were comfortable and functional with many pockets....they were awesome!
January 29, 2016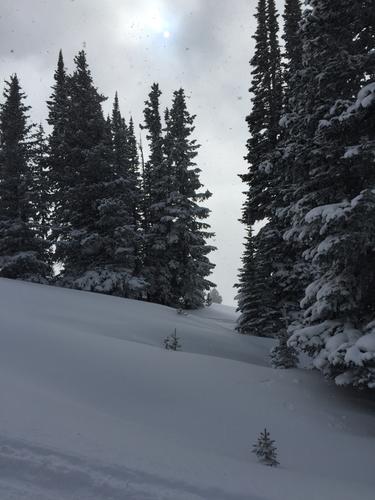 Rated

5

out of

5
 by
snap
warm as toast!
Wore them in really cold weather with just a pair of bike leggings. If I hadn't been aware of the temp I wouldn't have known it was cold out.
January 24, 2016
Rated

1

out of

5
 by
RCPORT
Poor design
Pants are way too wide at the bottom to be practical for skiing. They also have no elastic or other way to cinch the cuff to keep out the snow.
January 24, 2016
Rated

5

out of

5
 by
Nateflyguy
Very well thought out
Very well thought out. Pockets in the right spot and a good shape to them.You really don't think about the small things unless you have a bad pair. I really like you can order them in short being somewhat vertical challenged. very warm and waterproof
January 23, 2016
Rated

3

out of

5
 by
ApexRR
Too soon tell
I would love to write how much I love these pants (I bought because two of my co-workers love'm) but the pair I got are HUGE. I'm 6'0", 180 lbs. 33" waist and inseam and the Large Reg were clownishly big on me. Very disappointed by lack of sizing guidelines. Need to return and buy Medium.
January 22, 2016
Rated

5

out of

5
 by
Boarder91
Great Wintersport Pants
I use these for snowboarding and they work great. Bottom of legs fit around my boots nicely. They keep me warm when it gets really cold night boarding and when it is warm the leg vents work great to let my legs breathe. I ended up needing a size bigger than what was recomended, I am about on the line though. If you are close I recomend a size bigger.
January 22, 2016
Rated

4

out of

5
 by
jjbbb
pant leg flare
My only comment is that when compared to my LL Bean Carrabasset ski pants, the flare on these is very wide. I like a narrower look, but that's the only criticism. Good quality in the Columbia product.
January 22, 2016
Rated

4

out of

5
 by
Mattavarious
Great fit
Ski Pants, not snowboard pants, fit great and look good.
January 22, 2016
Rated

5

out of

5
 by
Mwiding
Love these ski pants
I'm a huge Columbia fan. The quality is great and this product shines with this Columbia product. You'll be happy!!!!
January 16, 2016
Rated

5

out of

5
 by
TsbFargo
Great for snowboarding
My 17 year old son wanted these pants for snowboarding. He likes them a lot!
January 16, 2016
Rated

4

out of

5
 by
Fooster
Nice pants
Warm, haven't worn them on my bicycle yet. Enjoy the fit. The mediums are correct for my waist. They come "short", and that worked. Tried large at a store and they were loose and long. Sizing is tricky if you haven't tried them on.
January 16, 2016
Rated

5

out of

5
 by
BackcountryBob
Great Ski/Snow Pant
MEN'S RIDGE TO RUN™ II PANT in Black - Medium I'm 6-2 and usually have to buy a large to get a pant that is tall/long enough but when I tried out a large it seemed too big in the waist so I tried on a medium and that fit perfectly for my size 34 waist. The adjustable waistband is an added benefit. This pant features waterproof breathable fabric which worked great on the slopes as well as Omni- Heat which combined with the fabric made for a comfortable day skiing. As noted by others the gaiters seemed a little wide/big but when I tried them on over the ski boots they worked great even having snaps to adjust the gaiter closure to a range rather than just one size. For using with hiking boots they may be a little big but I use them primarily for skiing. Nice construction, lots of pockets, loops for your gloves or lift pass, scuff guards on the inside of the lower cuff, and a great price. Recommended by this skier.
January 6, 2016
Rated

4

out of

5
 by
FlorianNY
warm ski pant
Perfect for cold temperatures with an additional long john
January 1, 2016
Rated

5

out of

5
 by
MrMojo
Men's Ridge to Run II Pant
These pants are great! They're not too thick and bulky, but keep you warm and dry. They were an early Christmas present for a 2015 trip to Rocky Mountain National Park in Colorado during that week. We did a lot of snowshoeing and got up high - above 11,000 ft. It was very cold and windy as well with temperatures in the single digits and low teens Fahrenheit. I was actually a little concerned with the layer of Thinsulate insulation because I sweat a lot, especially while hiking up mountains. These pants were replacing a ventable/breathable wind-breaker pant that I wore along with sweat repelling thermal underwear. I was pleasantly surprised. The pants along with the thermal underwear were perfect! They did not cause me to sweat any more than usual, and I actually appreciated the extra warmth and insulation that the pants provided compared to the old ones. These pants have plenty of pockets; something that my old ones did not have. The thigh pockets have velcro flaps which allowed for easy removal of my cell phone to take pictures. The hip pockets have zippers which are perfect for more security, as well as zippered rear pockets. I loved the form and fit of the pants as well. They look good on you! The waist can be easily adjust with velcro straps on either side of the waist and are very comfortable without a belt, but I wore a belt during the climbs and would recommend that. While hiking up, my old pants would bind at the knees and pull the pants down around the buttocks, but these are formed just right and don't have these issues. As for keeping snow out of your boots, the inner liner comes down nice and tight. I wore a high (ankle high) hiking boot, not a mid, and the liner never popped above the boot even after all of the uphill hiking. You can definitely use these as a ski pant, but I'm not sure if they are "true" ski pants. The only area for improvement that I saw while snowshoeing was that the lower part of the pants could be tighter around the ankles. My snowshoes hit the lower part of the pants a few times because of how wide they were; not very often or consistently, just a few times. Definitely not a deal breaker! Like I said, I love these pants! The pants are wider to allow wearing a ski boot, but that's not required for a hiking boot while snow shoeing. No issues after a solid week of continuous use. You will not regret having these pants!
December 31, 2015
Rated

4

out of

5
 by
Ard78
Good
Overall this product is good. My only complaint is that it fits a little small.
December 31, 2015
Rated

5

out of

5
 by
GeneralRoaster
Solid Ski Pants
Have worn these pants three times since purchasing and they have held up great. They have a nice, modern fit (I wear a 34 pant and got the Medium). The pockets are great and fully zip and as expected there are leg vents for those hot days. The Omniheat works as you would expect keeping me appropriately warm with only a thin baselayer underneath. Overall, great product, I would recommend.
December 28, 2015
Rated

5

out of

5
 by
BeaverDAMage
These are great pants!
I love these, I bought them to replace an old pair of Columbia Convert snow pants, when they first got here I was surprised at how light they are, and honestly I was skeptical about how warm they would be. But they worked great! Spent about 4 hours on the snowmobile in constant sleet and snow, and stayed warm and dry the whole time!
December 23, 2015
Rated

3

out of

5
 by
JBDive
Initial opinion
Size chart says 40-43 waist with a relaxed style fit however I wear a 38 blue jean and these just fit. Fit is tight in the rear end and I won't be able to wear anything but a single layer under them. Haven't fully decided to keep them yet. Will try to follow up review after first use.
December 22, 2015
Rated

4

out of

5
 by
Baker22
Nice pants
The pants seem to be pretty nice in terms of functionality. Reflective material makes them not heavy or bulky, and good if layers are needed. I'm a 32x30 and the Medium/Short fit well in the waist, but just slightly long in the leg. My only real complaint would be with the pant leg opening. The bottom of the pant leg has 2 parts: The inner leg is presumably designed to be snug against the ankle (to keep snow out), with the exterior being wider to go over boots. The problem is that the inner portion is too loose. The unstreached elastic (to be snug around your ankle) measures 17 inches. My ankle measures 9 1/2 inches! What medium sized, short person has a 17 inch ankle? Can still be tucked into a boot, but certainly not how I would have designed them.
December 20, 2015
Rated

5

out of

5
 by
semaJ
Warmer than I thought
I was under the impression that these pants had Omni-Heat insulation as well as thermal reflective lining, but there is no insulation, just the silver dots. I wore them (over Omni-Heat baselayer bottoms which were over another lightweight baselayer) on a snowshoeing trip in Yosemite on Black Friday and I was surprisingly warm, I even had to utilize the leg vents. True to size, warm, and dry, the only complaint is that I thought these were also insulated, but now that I've used them and found they are plenty warm I have no complaints. Great pants!
December 7, 2015
Rated

2

out of

5
 by
Firerdude
Zippers defective
Ridge to Run pant has a Great style. Just the adventure pant I am looking for! When I unwrapped the plastic one of the pocket zippers was jammed. It opened up from the bottom and was impossible to operate.
December 5, 2015
Rated

5

out of

5
 by
123456789321
Great Product
Purchased this in preparation for the winter and a few hunting trips. I purchased the Graphite Digi Print and its a little more "blue-ish" than it is grey but overall seems to be a great product. Haven't had the chance to really put them to the test yet since I am from the south and it doesn't get 'cold' until late December.
November 19, 2015
Rated

5

out of

5
 by
Zack1987
BEST ANYWHERE
Columbia has the best product, anywhere. Period. These pants are just another wonderful example. I have had 4 pairs in 6 years and I just ordered 3 more pair, but don't think these aren't quality, they are the best anywhere. I got through these because I am an outdoors country boy. I have had carharts and all the other ones, but they last about as long, aren't NEAR as warm, and aren't waterproof. I hunt, fish, trap, ride horses, etc. all winter long and wear a pair of these all day every day, literally 12 hours a day. Two years ago, while trapping one night, I fell through ice about waist deep wearing these pants and the Lhotse Mountain Interchange jacket. It was literally - 22°F PLUS windchill... Needless to say, my thigh high waders didn't do much good. When I finally got out I was prepared to be soaked, but only my feet were wet. I dumped my boots out, put them back on, and walked the last mile to the truck. This is just one of a few scary stories where Columbia gear literally saved me. These pants and that jacket are my go to winter gear, not to mention the midweight baselayer. And Columbia doesn't pay me anything, just sayin.
October 5, 2015
Rated

5

out of

5
 by
Gropps
Great Snowpants
Bought the Columbia ridge 2 run Snowpants before my 4 day ski trip in the Rockies and couldn't be happier. Light. Warm. Comfortable. Attractive.
April 15, 2015
Rated

5

out of

5
 by
GabeMoon
Perfect snow pants!
I brought two pants! Very stylish and functional! Especially omni heat works well.
April 11, 2015
Rated

4

out of

5
 by
Vcz0203
Great Purchase
I bought these pants for my husband. We moved to Chicago and quickly realized we were not equine for this brutal cold winters. These pants were used as outdoor pants anytime we had to be more than 20 minutes outside.... Usually when we are walking out dog. He loves it and the fit is great. Unfortunately I didn't give it a 5 because the black was out of stock. He still loved the color he got and it has been very useful during these subzero temperatures!
March 12, 2015
2017-01-21
bvseo-cps-pl-PRR
2017-01-21 T13:01:57.708-06:00
bvseo_lps, prod_bvrr, vn_prr_5.6
cp-1, bvpage1
co_hasreviews, tv_89, tr_89
loc_en_US, sid_SM8386, prod, sort_default
Size & Fit Guide
Size & Fit Guide
Men's Fit Guide
Performance
Body contouring fit conforms to movement.
Performance
Active
Body skimming fit with end-use mobility in mind.
Active
Modern Classic / Regular
Universal, easy fit for comfortable range of motion.
Modern Classic / Regular
Relaxed
Most generous fit for a full spectrum of movement.
Relaxed
Men's Body Measurement (Inches)
Size
Pant Size
XS
28-30
S
32
M
34
L
36
XL
40
XXL
44
Neck
14-14.5
15-15.5
16-16.5
17-17.5
18-18.5
19-19.5
Chest
32-35
35-38
38-41
42-45
46-49
50-53
Sleeve Length
32
33
34
35
36
37
Waist
26-29
29-32
32-35
36-39
40-43
44-47
Hips
32-34
35-37
38-40
41-43
44-46
48-50
Inseam
Varies by Item
Size
Pant Size
L
36
XL
40
XXL
44
Neck
17-17.5
18-18.5
19-19.5
Chest
42-45
46-49
50-53
Sleeve Length
35
36
37
Waist
36-39
40-43
44-47
Hips
41-43
44-46
48-50
Inseam
Varies by Item
How to Measure
1.

Neck:

Measure at the base or thickest part of your neck.
2.

Chest/Bust:

Measure at the fullest part of the chest, under the armpits and over the shoulder blades, keeping the tape measure firm and level.
3.

Waist:

Measure around the natural waistline, allowing the tape measure to sit comfortably.
4.

Sleeves:

Start at the center back of your neck and measure across the shoulder and down to the wrist. Round up to the next even number.
5.

Inseam:

Measure from the top of the interior leg to the bottom of the ankle.
6.

Hips:

Measure around the fullest part of your hips.
How to Measure
How to Measure
Fold up at dotted line.
Place against a wall or other 90 degree surface.

Place heel against fold/wall on flat level surface.
Mark the end of the longest toe with a pen or pencil.
Measure both feet and use the larger measurement.
Read measurement and compare to size chart.
When comparing on the size chart, determine the closest larger measurement and use that number to determine your shoe size for your country's shoe measurement standard.
Shipping & Returns
Shipping & Returns
Shipping Information
Shipping Method
Rate
Expected Delivery Time
UPS Ground
$6.00
3-7 Business Days

UPS 2-Day Air
$12.00
2-3 Business Days
UPS Overnight
$19.00
1-2 Business Days
Free Standard Shipping
Available for Greater Rewards members. Learn more
Return Policy
Returns are accepted within 60 days of the purchase date online or in-store. Your apparel must be in original and unworn condition, with tags still attached. Footwear returns must also include the original box.
Still Have Questions
See our Customer Service section for more details. Visit Customer Service