Men's Total Zero™ Short Sleeve Tee
Details
http://www.columbia.com/mens-total-zero-short-sleeve-tee-AM6341.html
AM6341
Greater Rewards
members earn

250

points with purchase
Size & Fit Guide
|
Reviewers rated this product
Fits Slightly Small
|
Fit
Active
Variations
Product Actions
Features
All-over Omni-Freeze® ZERO technology reacts with sweat to lower the temperature of the material, while UPF 50 protects you during intense activity in the heat.
Features:
Omni-Freeze ZERO fabrication lowers the material's temperature
Omni-Wick technology actively breathes and pulls sweat away from your body to keep you dry and cool
Omni-Shade UPF 50 provides premium protection from the sun
4-way comfort stretch
Antimicrobial treatment protects this product from bacterial growth
Imported
Fabric
:
Omni-Shade, Omni-Freeze ZERO, Omni-Wick 92% polyester/8% elastane ZERO jersey
Omni-Freeze™ ZERO
Sweat-Activated Cooling
OMNI-WICK®
High-Performance Wicking Fabric
OMNI-SHADE®
Sun Protection
Technology Videos
Omni-Freeze™ ZERO
Blue rings react with sweat to lower the temperature of the fabric, so you feel cooler.
Omni-Wick™
Pulls moisture away from the body so sweat can evaporate quickly.
Omni-Shade™
Blocks UVA and UVB rays to help prevent sunburn and long-term skin damage.
Reviews
Rated

4.2

out of

5

 by

44

reviewers.
Rated

5

out of

5
 by
RobM
Very comfortable shirt
Very comfortable shirt. It's a very cold winter in Michigan, but I have worn it as a wicking base layer under fleece and wool sweaters and it has kept me warm. It runs a little small so I bought a large. I only gave it 4 stars in function as it is winter, but I bought the freezer degree zero bandana last summer and it functioned excellent. I am looking forward to trying this out in the coming months
March 17, 2014
Rated

4

out of

5
 by
seafox
Great product
I bought on sale and am very pleased with the product
March 12, 2014
Rated

5

out of

5
 by
Leinenkugel
Extremely comfortable
Super comfortable, lightweight, breathable shirt. Wear it to the gym when I lift and the fact that it has some stretch to it is nice for when you get a good pump and have to take it back off.
March 6, 2014
Rated

5

out of

5
 by
Beadie
Cool
Works well. Forgot I had it on couldn't figure out why I felt cold.
March 3, 2014
Rated

5

out of

5
 by
Deltabravo
Great Fit and Function
Cool and Dry - blocks the SUN what more can you wish from a product used in Sunny Florida. Surf and swim with a bit a Kite surfing thrown in...shirt is perfect. May need to buy long sleeve also.
February 11, 2014
Rated

4

out of

5
 by
Bobm
Men's Total Zero™ Short Sleeve Tee
the only reason for the rating s that I give this shirt is because I haven't worn this one yet I got this shirt in late October , based on a omni freeze shirt I already have , I'm sure this will be the same ,but I'll give my impressions on this shirt after I've worn this one
October 28, 2013
Rated

5

out of

5
 by
Chris51
This Shirt lived up to
This Shirt lived up to Houston high ninety and 100 degree temperatures. Along with our very high summer humity.
September 13, 2013
Rated

4

out of

5
 by
Ckanez71
Good
I'm loving mine. I'm not sure if its worth 50 dollars though. I got it for 15 because I worked Hibbetts, but it really is a great shirt
September 11, 2013
Rated

1

out of

5
 by
Stephen123
Consistently impossible to get the right fit with Columbia clothes
Try as I might to out guess the fit and follow the reviews, I cannot get Columbia T's to fit. The same applies to much of the rest of the Columbia line. One might think that I am somehow an odd shape or size, right? Sorry, but I am 6'2" and 200 lb and very fit. These clothes must be designed for 18 year olds who are rather tiny. L is really M to S, and XL is really M at best. At least this is my best guess as of today. Part of the problem is that Columbia has many different lines of T's and each fits differently. It is impossible to generalize from one type of T to the next. I think that I learned my lesson and that I simply cannot buy Columbia T's.
September 3, 2013
Rated

5

out of

5
 by
Bill1022
Really comfy to fish in!
I purchased this shirt to keep me cool while kayak fishing. I found that it is very light weight, and did keep me cool and dry even with a PFD on. I will definitely be purchasing more of these...great shirt!
September 1, 2013
Rated

5

out of

5
 by
jo44
men's total zero
was given as gift to our son, & he really likes it. order a size larger then what he normally take, which was suggested by this site, & it fit fine. although he hasn't really worked out in it yet, he said it does seem cooler & feels great on.
August 29, 2013
Rated

4

out of

5
 by
ACEYBOY1
A shirt, A shirt, My Kingdom for a shirt THAT WORKS!!!
This shirt is lovely to look at; it's comfortable to wear. BUT, it has no pocket!!!! And, @ age 68, an athletic-type T-shirt without a pocket is NOT a functional shirt. Where does one put glasses, IDs, other such important stuff when there's no pocket? I thought this shirt was form & function; I got 1 out of 2. Try again and some more, PLEASE!
August 28, 2013
Rated

5

out of

5
 by
SnaglerTackle
Summer Susquehanna Fishing with Columbia Omni-Freeze Zero
Great shirt for fishing all day in the summer time in little to no shade. Reduces your body temperature while protecting your skin from the sun. Feels like you have no shirt on. For a professional smallmouth bass fishing guide like myself, the difference between my comfort in Omni-freeze technology and a client who wears a regular cotton shirt is very noticeable. I recommend to all my clients who fish with me in the summer to make sure when they come back to purchase some of these comfortable shirts.
August 26, 2013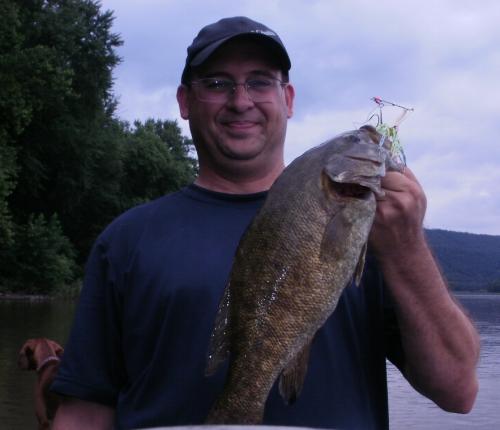 Rated

3

out of

5
 by
yknn
Nothing special
Cooling is not in anyway better than a dryfit shirt. Sweat marks stay visible even when the sweat dries.
August 24, 2013
Rated

4

out of

5
 by
CPLLewis
Dries Well
I'll say first that I didn't notice any difference in cooling. That being said, the shirt itself is very comfortable and fits rather well. It also dries extremely well. I live in Oklahoma and wore it in our 100 degree weather. The shirt dried almost as fast as I was sweating. Once I got indoors I was dry in about five minutes, where as a cotton shirt would still be soaked in sweat.
August 24, 2013
Rated

3

out of

5
 by
kataro
good shirt but sizes run small
I bought the xxl which fits more like an xl. other than this, they are very good
August 22, 2013
Rated

4

out of

5
 by
Wonderboy
Keeps You Cool
I just used this shirt on a hike in the mountains in very warm weather. The shirt does not make you feel like you're in a cooler, but when you start sweating you notice you're not overheating and feel more comfortable. The shirt had no body odor at the end of the day, but it does not wick away all the sweat. I have never found any piece of clothing that does accomplish that. I would give this a five star rating except that I'm not sure of it's durability as I've only worn it once.
August 11, 2013
Rated

5

out of

5
 by
Toughcookie
Best technology!
Fantastic product...keeps body temperature cool and wetness away. Highly recommend this shirt!
August 8, 2013
Rated

4

out of

5
 by
KJonthego
Size varies but crazy lightweight
These shirts are crazy light and dry extremely fast. I live in Thailand in a hot and humid climate so these are great for me. I ordered two different colors and it seems the Wham color was slightly smaller than the Hyper Blue. Not sure why. Once you find the right size it should work great for you.
July 29, 2013
Rated

4

out of

5
 by
Pinny31
Nice n' Lite
These shirt are nice and light for running, but I didn't feel any 'cooler' when I got going. I use these for running (usually 8-10 miles at a time) and they're certainly an upgrade from the Target brand I was wearing before. I'll still keep using them though and probably purchase another couple because the material is nice and comfortable and fit outstandingly well.
July 20, 2013
Rated

1

out of

5
 by
Wonderdog
I Didn't Expect Ice Crystals
Despite my expectation that the there wouldn't me ice crystals forming on the shirt like their over-that-top ads imply, this shirt disappointed me. It failed to be any better than a half dozen wicking polyester shirts I workout in. I was concerned about washing instructions, but washing instructions are in tiny type that are virtually unreadable. This was my second purchase of this style. I returned a "metal"-colored shirt that was more like "olive" than the gray I expected. I like the Hyper Blue enough not to return it for
July 20, 2013
Rated

1

out of

5
 by
tim67
Omni Freeze Zero
DO NOT BUY FOR COOL RELIEF !!!!!! Shirts do not live up to hype. I sweated more in these shirts then I would have in my cotton undedr shirt. Save your money.....
July 16, 2013
Rated

4

out of

5
 by
Rod23
Nice features
Nice cooling technique, comfortable , very flexible
July 16, 2013
Rated

5

out of

5
 by
Dotty
Unanimous approvable
I ordered a tee shirt for my husband & 3 adult sons so they could sample them to see if they work well before deciding to buy more. They all were Very impressed with them. Here in the mid-south the heat & humidity are pretty awful in summer so any help is appreciated. They each have worn their shirts on individual fishing trips, fishing with another guy who was not wearing an Omni-freeze Zero shirt. They said on every occasion their fishing partner's shirt was wet with perspiration while they remained much more comfortable than they would have been without their new tee shirts.
July 10, 2013
Rated

5

out of

5
 by
MLL1
Perfect running shirt!
Wonderful quality, fit and function. This shirt is exactly what I was looking for and could not be happier with it. Wicks moisture away, helping to stay cooler and dry while running.
July 7, 2013
Rated

5

out of

5
 by
howie25
unbelievable
Strange but true...these little blue dots are incredible. The more you sweat , the cooler things get.. I purchased several more items after trying the first t-shirt. At first they seem a bit pricey, but after you experience the cooling effect, they are worth every penny.
July 5, 2013
Rated

2

out of

5
 by
justinzak
I wanted to like this product...
I wanted to like this tech shirt. The idea behind it is interesting, and it has a great cooling technology story. I think Columbia needs to work on its application a bit before being ready for prime-time. While I'm sure the shirt cooled the surface of my skin, the breathability was absolutely sub-par for any high-aerobic activity. Light hiking or fishing - this shirt would work fine. For biking, climbing, or any sport that requires good breathablity - this shirt suffers (and makes the user suffer). What is the point of a cooling fabric without breathability. I hope Columbia uses this fabric strategically in certain panels coupled with "zone" construction where you need breathability. Great concept - half baked.
July 5, 2013
Rated

5

out of

5
 by
Joe2223
Best workout shirt ever...
This is the best workout shirt I have ever had. In the past, I have had to wear tank tops to stay cool when exercising in the heat. This shirt made it comfortable to run in the heat and humidity.
July 2, 2013
Rated

4

out of

5
 by
StayingCool
Want to Stay Cool
This shirt keeps you coolier than any cotton fabric shirt ever could. Mowed the back yard in 90 degree, very humid conditions and did not overheat as I normally would utilizing a cotton shirt. Wicked great. Fabric reminds me of lycra I would use when I used to surf Ala Moana and Diamond Head, only keeps you coolier. I would recomend to those wanting to stay cool outdoors, a defintie must!!
July 2, 2013
Rated

5

out of

5
 by
Captpw
running and fishing
I use mine while running and fishing. Works great and keeps me cool in addition to keeping the sun off of me. Fabric is very nice, soft, and comfortable.
June 28, 2013
Rated

4

out of

5
 by
SandyDune
fits great
great fit, good fabric feel....can't say that I found any type of cooling properties associated with this product.
June 28, 2013
Rated

5

out of

5
 by
Molasses
Does the job
Bought this in order to play tennis outside and workout in the gym. It cools when you sweat, and wicks for added protection. Plus it has sun protection; good stuff.
June 20, 2013
Rated

3

out of

5
 by
RVAAngler
Nice shirt, but does not do as advertised
I would like to start by saying I use columbia almost exclusively for working out and fishing and love most of their technologies. However, this one seems to fall short in my opinion. The technology is not sweat-activated as advertised; provides little benefit over similar materials at more than 2x the price. Any shirt is going to be slightly cooler if it is wet, particularly as the wind hits it. That being said, this does seem to work a little if you jump in the water with it on or soak it with a spray bottle. Other than that, it is not sweat activated by any means. Also, the small circles used in the technology fades rather quickly. I have followed all of the washing instructions to the letter, but after about 10 uses, the technology is almost completely gone. The shirt itself is very comfortable, fits well, and the other technologies such as moisture wicking works really well. I am just very disappointed with the omni freeze zero technology advertised in this shirt.
June 20, 2013
Rated

5

out of

5
 by
momt
Gift for my son.
Loves it...is wanting more. Says it's the greatest shirt he owns....keeps him cool when he is working.
June 18, 2013
Rated

5

out of

5
 by
WVTrailRunner
Good for 40 Miles
Bought this shirt to wear for a 40 mile ultra run and I have to say I am pleased with the results. Possibly the "freeze" technology is overstated but I will say I stayed comfortable in temps up to mid 70s. Highlights are very soft fabric which is comfortable against the skin (more comfortable than other poly fabrics I wear). The sweat wicking ability is great, odor technology is good (didn't stink up the room afterwards), and most impressed by sun blocking technology - no trace of sun burn on my shoulders after the run even with a lot of direct sunlight. Fit is true to size. I'm 6'3" 180 lbs and like loose fitting but not baggy - medium was perfect fit. Hats off too Columbia for making a solid product.
June 16, 2013
Rated

5

out of

5
 by
Paul61
Great product
Got it for a trip to Israel. Came in for good use when visiting Dead Sea with over 110 heat. Kept me considerable cooler than just in white cotton t-shirt worn on another day in cooler temps.
June 9, 2013
Rated

1

out of

5
 by
MartinB
Excellent fabric but poor fit
You have a top notch fabric however all the short sleeve shirts are WAY too short in the sleeves. If I am going to pay this amount of money for a shirt i would like one that covers my upper arms. Every one of your Freeze Zero line has next to no sleeves and you may as well be wearing a tank top. Trust me if you aren't a "muscle man" sleeves this short don't look good. Your older "sun freeze shirts had nice 19" sleeves none of the zero shirts will do. :(
June 6, 2013
Rated

5

out of

5
 by
MountainMama2012
Awesome shirt
My husband has four of these shirts, and they are his favorite to wear while paddleboarding. He also mountain bikes in them and uses for daily wear. We will probably get more. Sometimes my husband wears an XL in other brands because of his wide shoulders, but the L in this shirt fits him perfectly.
June 5, 2013
Rated

5

out of

5
 by
smith7
Cool
Bought this shirt as a workout shirt on a vacation trip. Unfortunately, the weather was cooler than expected. The shirt did an excellent job of wicking sweat and keeping me cool. Then things started to get really cool. Rather, I started to get cool. As my body cooled down from the exercise, I started to feel COLD. None of my other wicking t-shirts have had that effect - ever. I may be imagining it, but the tech seems to work as advertised. Great job!
May 25, 2013
Rated

5

out of

5
 by
Stephan
It's cool! :-)
My kids play soccer and I race cars. In both activities there is a high tendency to perspire. One of my kids tried it while playing soccer and his comments were: Smells "minty and feels cool, I like it! I was worried about wearing an extra layer under my soccer jersey but it did not bother me and felt ok". I cant wait to try this in a hot day while I wear a full racing suit and this shirt under my Nomex layer. I think this could be a good alternative to the very expensive Cool Shirt System.
May 10, 2013
Rated

5

out of

5
 by
rudyb45
Perfect
Looks and fits great, wicks moisture, etc. Can't really ask for more.
May 9, 2013
Rated

5

out of

5
 by
MCRun
Mem's Freeze Degree
Great shirt! Really have enjoyed wearing my new shirt
April 30, 2013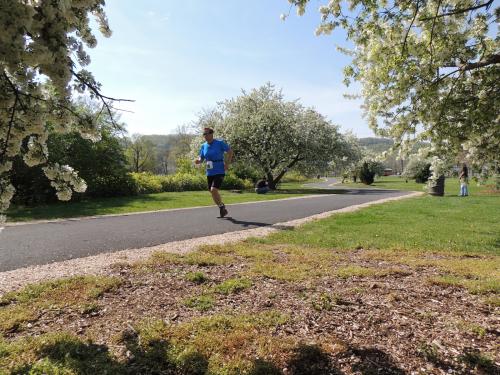 Rated

4

out of

5
 by
crogers1958
Heavyer seems to be better
Bought this shirt and the lighter weight t-shirt. Of the two, this one seems to work better.
April 30, 2013
Rated

5

out of

5
 by
Tim59
Fabric is good for outdoor activities
Good fit, dries quickly, good appearance.
April 15, 2013
2017-01-18
bvseo-cps-pl-PRR
2017-01-18 T11:52:39.257-06:00
bvseo_lps, prod_bvrr, vn_prr_5.6
cp-1, bvpage1
co_hasreviews, tv_44, tr_44
loc_en_US, sid_AM6341, prod, sort_default
Size & Fit Guide
Size & Fit Guide
Men's Fit Guide
Performance
Body contouring fit conforms to movement.
Performance
Active
Body skimming fit with end-use mobility in mind.
Active
Modern Classic / Regular
Universal, easy fit for comfortable range of motion.
Modern Classic / Regular
Relaxed
Most generous fit for a full spectrum of movement.
Relaxed
Men's Body Measurement (Inches)
Size
Pant Size
XS
28-30
S
32
M
34
L
36
XL
40
XXL
44
Neck
14-14.5
15-15.5
16-16.5
17-17.5
18-18.5
19-19.5
Chest
32-35
35-38
38-41
42-45
46-49
50-53
Sleeve Length
32
33
34
35
36
37
Waist
26-29
29-32
32-35
36-39
40-43
44-47
Hips
32-34
35-37
38-40
41-43
44-46
48-50
Inseam
Varies by Item
Size
Pant Size
L
36
XL
40
XXL
44
Neck
17-17.5
18-18.5
19-19.5
Chest
42-45
46-49
50-53
Sleeve Length
35
36
37
Waist
36-39
40-43
44-47
Hips
41-43
44-46
48-50
Inseam
Varies by Item
How to Measure
1.

Neck:

Measure at the base or thickest part of your neck.
2.

Chest/Bust:

Measure at the fullest part of the chest, under the armpits and over the shoulder blades, keeping the tape measure firm and level.
3.

Waist:

Measure around the natural waistline, allowing the tape measure to sit comfortably.
4.

Sleeves:

Start at the center back of your neck and measure across the shoulder and down to the wrist. Round up to the next even number.
5.

Inseam:

Measure from the top of the interior leg to the bottom of the ankle.
6.

Hips:

Measure around the fullest part of your hips.
How to Measure
How to Measure
Fold up at dotted line.
Place against a wall or other 90 degree surface.

Place heel against fold/wall on flat level surface.
Mark the end of the longest toe with a pen or pencil.
Measure both feet and use the larger measurement.
Read measurement and compare to size chart.
When comparing on the size chart, determine the closest larger measurement and use that number to determine your shoe size for your country's shoe measurement standard.
Shipping & Returns
Shipping & Returns
Shipping Information
Shipping Method
Rate
Expected Delivery Time
UPS Ground
$6.00
3-7 Business Days

UPS 2-Day Air
$12.00
2-3 Business Days
UPS Overnight
$19.00
1-2 Business Days
Free Standard Shipping
Available for Greater Rewards members. Learn more
Return Policy
Returns are accepted within 60 days of the purchase date online or in-store. Your apparel must be in original and unworn condition, with tags still attached. Footwear returns must also include the original box.
Still Have Questions
See our Customer Service section for more details. Visit Customer Service