Women's Fast Trek™ II Full Zip Fleece Jacket
Details
http://www.columbia.com/womens-fast-trek-ii-full-zip-fleece-jacket-AL6542.html
AL6542
Greater Rewards
members earn

500

points with purchase
Variations
Product Actions
Features
Sweet in its simplicity, this über-soft all-season jacket features a flattering silhouette and stretch properties for supreme mobility during dynamic activity in the cold.
Features:
Modern Classic fit
4-way comfort stretch
Zippered security pockets keep small items secure
Imported
Fabric
:
100% polyester microfleece
Reviews
Rated

4.6

out of

5

 by

264

reviewers.
Rated

5

out of

5
 by
Rachelms
Comfy and warm!
I'm so impressed with how warm this fleece is. I always gravitate toward it as a light layer to throw on.
January 4, 2017
Rated

5

out of

5
 by
LLstinn
Excellent
Ordered for a gift for my daughter. She loved it and I am pleased as well!!!
December 18, 2016
Rated

1

out of

5
 by
Shaabev
Disappointment
I'm so let down. This is my 3rd Columbia and they all have were pink!! The picture showed legit red and the color said red. I will not recommend this to anyone.
December 17, 2016
Rated

4

out of

5
 by
kimmy411
I love it, but I wish it were warmer
I bought this in black. I've been wearing this a lot, though it's not as warm and thick as I had imagined it'd be and I live in Southern California. I usually have to wear something long sleeved or a sweater under it to feel warm enough on a cold Socal day.
December 14, 2016
Rated

5

out of

5
 by
Gadir12
Excellent Product excellent fit
Excellent Product excellent fit , recommended ... quality 5+
December 10, 2016
Rated

4

out of

5
 by
Silverbluepearl
Great but too big
I love the Fast Trek II fleece jacket that Columbia has brought back! I own two that are five years old. It's still a great, sleek jacket but it has now been sized larger than in the past. The sleeves are very long and the arm holes are big. The body is also too large. I am going to try this jacket in a medium and hope it fits better. The colors are wonderful but slightly different than shown on-line.
December 8, 2016
Rated

4

out of

5
 by
lv7399
Nice light fleece
This fleece is actually super warm for me! It blocks the wind very well and also functions fine with light rain or snow. It is a perfect, snug for me (size small and I am 62" 130 lbs.). Sometimes it gets a bit too warm. I use it as more of a lightweight coat than a jacket. Good quality. I have had mine for over a year and it still looks brand new!
November 21, 2016
Rated

4

out of

5
 by
Billdo
First Columbia purchase
This was for my wife and she absolutely loves it.
November 20, 2016
Rated

1

out of

5
 by
chillyT
Buyer beware: zippers do not last
Over the past 4 years, I have purchased 7 of these in various colors for myself. I really liked the feminine cut. The major flaw is the quality of the zippers— they do not last. The toggles or handle part of the zipper snap off leaving you with nothing to grab to zip. I now have one of these where, additionally, the sliding cartridge of the zipper fell off in the laundry. There is nothing to zip and the jacket is now permanently open. Columbia does not warranty these over a year. Columbia does not consider this "jacket" to be outerwear. I can also speak to inconsistency in sizing. These are all Larges… but some fit like XL, some like medium, some middle of the road. You'll have to order and do trial and error.
November 15, 2016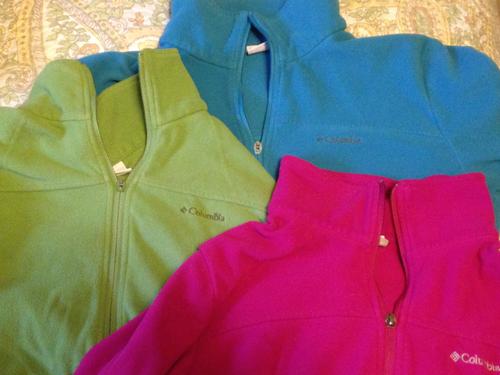 Rated

4

out of

5
 by
okiesooner
Very flattering and functional
I recently ordered this item as a mid-layer for a fall hiking trip to the Great Smoky Mountains. It kept me warm and wasn't too hot when I was being active. The only negative factor would be that it is a decent weight and doesn't pack down well, So if pack weight or room is a factor for you this isn't the best fleece. It also crossed over very well to trips into town. The deep marine is a pretty color and the fit was flattering.
November 10, 2016
Rated

5

out of

5
 by
Niquita5
Excellent jacket for MN's cooler months
This coat is very handy for when it's too cold outside to go without a coat, but you don't need a heavy, below-zero-type coat. Even though it is just a fleece jacket, it comes across as stylish. I wear it daily. Color: I ordered black but the color is more of a charcoal. Size: I ordered a women's Large, and the body of the coat is fitted but roomy enough for a sweater or sweatshirt under the jacket. I have long arms though, and while the sleeves are just long enough, I wish they were another inch longer.
November 2, 2016
Rated

5

out of

5
 by
Gail61
Perfect
A go-to jacket that is soft, warm and the perfect weight. Will be getting a lot of wear!
October 22, 2016
Rated

5

out of

5
 by
Bskien
Great fleece
Fleece jacket fits great and very comfortable and soft. I like the added pocket on the arm. Fit is somewhat small - I often wear a small but ordered a medium for this fleece.
October 8, 2016
Rated

5

out of

5
 by
Songbird2353
Great value and product
I was looking for a no-frills, comfortable fleece to bring to my work this fall (I'm an environmental technician) as I've trashed my previous fleece, may it rest in peace. This one looks presentable and professional, the fleece has a nice weight without too much "fuzz" to the fabric, and it fits nicely. I'm 5'4 and 110 and bought the size XS. It's too hot here in Tennessee in August to wear it and give a more thorough review, but so far I'm happy with it!
August 4, 2016
Rated

5

out of

5
 by
CandidCupcake
Love it!
It ran a little big, so I returned for a smaller size (Medium). It's great for bustier woman (I normally have to order one size up for this reason alone), but it stretches well and is form fitting on bust and waist.
June 9, 2016
Rated

5

out of

5
 by
Chiiki
TREK FULL ZIP FLEECE JACKET
I love this jacket. The colour was just as I imagined. I have worn it several times and washed it. The jacket held its shape. What impressed me were the inside pockets, easily large enough to hold travel documents, passport, etc. The zip outside pockets were also adequate and secure enough to hold a cell phone or passport. The jacket is a lightweight fleece and will be perfect for travelling in the summer when sometimes you just need some extra warmth for cooler mornings and/or evenings.
May 18, 2016
Rated

4

out of

5
 by
RO77
Fleece Jacket
Great fit she loves it.
May 12, 2016
Rated

5

out of

5
 by
Nukie
Excellent jackets
The jacket that I purchased was actually a gift for my sister. She loved it so much! I will continue shopping with you all. Thanks for your service!
January 21, 2016
Rated

5

out of

5
 by
KJane
Pleased with purchase
Fleece is soft and fits great. Shipped quickly.
December 17, 2015
Rated

5

out of

5
 by
Tibbs
Fast Trek Fleece Jacket
The colors are vibrant, size is true to size. Delivery was prompt and ordering was easy.
December 17, 2015
Rated

5

out of

5
 by
Sam37
Awesome jacket
I'm big into jackets and having a nice variety of them so I am so glad I bought this jacket. It's a nice size and works for running into town or wearing around school. The fleece isn't thin, but isn't thick either. Hands down one of the best jackets I've owned. It serves it's function- keeping me warm! I ordered the medium in black and I am obsessed. What I love especially with this jacket is since I have 2 dogs and 2 cats, their fur doesn't stick to it as much as my previous jackets. If you're looking for a nice quality jacket to keep you warm and wear on those nice fall and spring days, this is it!
December 14, 2015
Rated

4

out of

5
 by
supernurse79
excellent
I absolutely love Columbia jackets.. I brought everyone a jacket for Christmas!!!
December 14, 2015
Rated

5

out of

5
 by
Sub18
Great Fleece!
This is my third jacket from Columbia. I wanted a nice fleece and I definitely got it with this!
December 13, 2015
Rated

5

out of

5
 by
Numero1
Very good jacket
Used it recently in Las Vegas and it kept me warm on a windy 45 degrees cold day. The zipper pockets are very useful and secure. I initially ordered S but changed it to XS as I wanted it a little bit tighter and it fit just perfect making me look very curvy and stylish. The pomegranate color is beautiful!! Liked this jacket so much that ordered another one in black. I'm 5'2" and 125 lbs
November 28, 2015
Rated

5

out of

5
 by
SportsAuthorityGirl
Butter Soft, Dense, Ultra-fine
This thing is top quality. Soft micro-fleece type of finish. I can tell this thing will stay nice after washing. It is thick and dense. I believe it does a decent job of not letting too much light wind in because it is a more dense construction and tighter weave/knit/whatever. Super-fine. My mom wants one. So now I have to buy her one.
November 16, 2015
Rated

4

out of

5
 by
ar114020
Perfect fleece
This runs big, but for the price I'm going to keep it because it doesn't run TOO big. It's super soft, super warm, and will be perfect for my needs! The sleeves are nice and long.
November 3, 2015
Rated

5

out of

5
 by
MAndrews0308
Great fleece
Very soft and comfortable. Keeps you warm on a chilly autumn day. Need a couple more in different colors.
October 26, 2015
Rated

5

out of

5
 by
Cootie
Perfection in a sweater
This sweater keeps you warm without over heating you. And cools you without making you cold. It's the perfect combination. Not to mention the stylish cut and color. And the fabric it's self is too soft to describe in words it's something you have to experience yourself.
August 19, 2015
Rated

5

out of

5
 by
nickster
great fit, feel and quality
I wear Columbia shirts every single day of the year. I have 43 of them. In the winter I only wear a Columbia fleece jacket over them. nuff said. great products. great service.
August 8, 2015
Rated

5

out of

5
 by
Tati
Perfect fit!
I bought this sweater for camping, my two friends and I go camping in Northern California once a month and we call our gang "the mountain mamas". We wanted to have jackets made so we decided to buy some fleece sweaters and add patches of all the parks we go to. I am a 5'7 female, I am 136 lbs, bra size 34 B, size 5-6 pants, and the size small fit me perfect. Very flattering on my body and I can't wait to break it in camping.
June 11, 2015
Rated

3

out of

5
 by
Slpats
Loved it for 19 months
Maybe 19 mo is considered a good run these days, but I was disappointed by the zipper breaking down in less that 2 years. Otherwise, loved the fleece. Needed the large for 5'6''145lb athletic build.
May 22, 2015
Rated

5

out of

5
 by
variza
Excellent!
Have bought this for outdoors professional purposes, I wear it intensively and goes into washing machine and back on. Love it!
May 13, 2015
Rated

5

out of

5
 by
SusanMary
Fitted and fabulous
This is the third color I've purchased of this fleece zip up. The high neck keeps out drafts, the long length keeps kidneys & lower back warm, and the fitted style keeps my torso warm. And, ladies, the fit is very flattering! The cut suits a slim frame rather than a fuller frame in terms of the waist, but curvy should be no problem. I may get a fourth! I live in them at home.
March 5, 2015
Rated

5

out of

5
 by
IowaHawkeye
Great jacket
Had this in black. Also have have other brands of this type of jacket and my favorite is my Columbia. Like the fabric, the warmth it provides, still looks like new after many washings and I wear it year around here in Iowa with our ever changing weather. So I had to order a second and plan to buy more!
March 1, 2015
Rated

4

out of

5
 by
Ktbro
Love it!
With all the varieties of fleece available I wasn't sure what I would receive. This jacket is a nice weight for cold but sunny Colorado weather.
February 20, 2015
Rated

5

out of

5
 by
Vania23
More colors?
I LOVE this fleece and have it in black and purple lotus. Any chance you could make it in chocolate or dark brown? I'm sorry, but the other colors are horrid, but if you had a navy or brown, I would definitely buy it. They are GREAT fleeces.
February 13, 2015
Rated

3

out of

5
 by
Woolsey
disappointed
I had owned amazing Columbia products in the past but the quality has declined. I bought a larger size as the product description said runs small. It does not. I ended up with a too big jacket. Its not as well made or warm as previous garments. The bottom is tailored not adjustable so it just sticks out in an ill fitting manner. This is clearly something you need to try on in a store. Color was accurate and its better than most other brands but not as good as it once was.
January 26, 2015
Rated

5

out of

5
 by
MelCad
Perfect everyday jacket and so comfy!
This jacket is perfect for everyday day use! I live in Houston and we've actually have had some very cold weather, the fleece keeps in the warmth and isn't to stuffy. I'm the average size women 5'5 and a size10- 12. I ordered a large and fits perfect! The zipper on the sleeve is great for an ID, CC, and some cash! I will be repurchasing other colors, truly impressed and well made!
January 18, 2015
Rated

5

out of

5
 by
Collin
Great Product
It was a great sweater. My girlfriend loved it. Fast shipping.
January 4, 2015
Rated

5

out of

5
 by
MaggieGa
Great value - nice look
I purchased this and am very happy with the look and feel. I have received compliments on this and it looks much more expensive than it was. The cut is good and its not bulky either.
December 19, 2014
Rated

5

out of

5
 by
GreenLakeDD
Time for more sophisticated colors!
I love this jacket and own three of them, frequently bought on sale. The zippers are terrific and you can usually do without a purse and rely on safe and secure zippered pockets. The only complaint I have is that many of the colors are ugly.
December 16, 2014
Rated

5

out of

5
 by
Mogety
nice lite jacket
wonderful jacket when you dont want anything to bulky. love this product
December 15, 2014
Rated

4

out of

5
 by
Debbes
Nice fleece
This is a flattering fleece, I like how it is tailored. The only thin I wish it had was a cinch cord at the bottom to keep cool air out. Other than that the material is comfortable. I'm 5'1, 110 lbs and got an XS, I was happy with the fit.
October 28, 2014
Rated

2

out of

5
 by
lindsjl
Not True to Color
I love everything about this jacket but the color. I ordered Red Hibiscus, which appears a light, pretty color. The actual jacket is WAY more red (like a true red). Not sure if I want to exchange for a different color or just return.
October 10, 2014
Rated

5

out of

5
 by
MellyMel
Fitted black fleece
I purchased the black in a size small. I wish I would have gotten the X-small. Great quality and comfort. Definitely recommend.
September 18, 2014
Rated

5

out of

5
 by
Ladyo
Love it
Love my fall jacket. I do sometimes wish it had a hood but i knew that when i purchased it. It would be nice if it was an option though. When i put it on im instantly warm. Not a jacket i would use for spring chills as it is to warm, but it's perfect for fall and maybe even winter if you have a hat and dont plan on being out to long. Oh i also put it was true to size and for the most part it is. I typically where an xl and purchased a L. I notmally wear Xl for more room in the chet area but that wasnt needed on this jacket.
September 18, 2014
Rated

5

out of

5
 by
HKPPDX
Blue is great. Pink is not pink.
I love this fleece. It is comfortable and the sleeves are long enough for my arms. I love the light blue one. I purchased what I thought was pink, but it turned out to be orange. When you see it on other sites it is orange but here it is pink. Sad, because I really wanted pink. So, I took it back. In general, though, this is a quality fleece.
September 11, 2014
Rated

4

out of

5
 by
emitch13
Love it and wear it all the time!
Love this jacket! I have had it for about a year now and I wear it all the time! I wear it for work a lot, but also when I need a light jacket that looks good. I get so many compliments on it!
September 6, 2014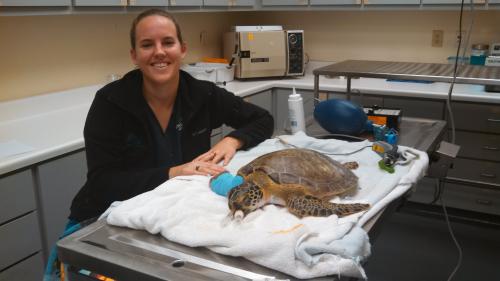 Rated

5

out of

5
 by
Peggy2
Great!
I bought 2 and especially love the Groovy Pink! More form fit that previous fleeces I have bought from Columbia.
March 31, 2014
Rated

5

out of

5
 by
Momrocks
All around great jacket
I wanted a fleece jacket with a little more style than the basic no-shape fleece. This jacket fit the bill perfectly. I found it to be true to size, not smaller than what other reviews stated. It can be dressed up with a pretty scarf or worn with sweats for walking or hiking! Great all purpose jacket!
March 22, 2014
2017-02-01
bvseo-cps-pl-PRR
2017-02-01 T14:27:16.448-06:00
bvseo_lps, prod_bvrr, vn_prr_5.6
cp-1, bvpage1
co_hasreviews, tv_264, tr_264
loc_en_US, sid_AL6542, prod, sort_default
Size & Fit Guide
Size & Fit Guide
Women's Body Measurement (Inches)
Size
XS
2
S
4-6
M
8-10
L
12-14
XL
16-18
Bust
32-33
34-35
36-37.5
39-40.5
42-44.5
Waist
25.5-26.5
27.5-28.5
29.5-30.5
32-33.5
35.5-37.5
Hips
34.5-35.5
36.5-37.5
38.5-40
41.5-43
45-47
Size
L
12-14
XL
16-18
Bust
39-40.5
42-44.5
Waist
32-33.5
35.5-37.5
Hips
41.5-43
45-47
How to Measure
1.

Chest/Bust:

Measure at the fullest part of the chest, under the armpits and over the shoulder blades, keeping the tape measure firm and level.
2.

Waist:

Measure around the natural waistline, allowing the tape measure to sit comfortably.
3.

Hips:

Measure around the fullest part of your hips.
4.

Sleeves:

Start at the center back of your neck and measure across the shoulder and down to the wrist. Round up to the next even number.
5.

Inseam:

Measure from the top of the interior leg to the bottom of the ankle.
Women's Fit Guide
Performance
Body contouring fit conforms to movement.
Active
Body skimming fit with end-use mobility in mind.
Modern Classic / Regular
Universal, easy fit for comfortable range of motion.
Relaxed
Most generous fit for a full spectrum of movement.
How to Measure
How to Measure
Fold up at dotted line.
Place against a wall or other 90 degree surface.

Place heel against fold/wall on flat level surface.
Mark the end of the longest toe with a pen or pencil.
Measure both feet and use the larger measurement.
Read measurement and compare to size chart.
When comparing on the size chart, determine the closest larger measurement and use that number to determine your shoe size for your country's shoe measurement standard.
Shipping & Returns
Shipping & Returns
Shipping Information
Shipping Method
Rate
Expected Delivery Time
UPS Ground
$6.00
3-7 Business Days

UPS 2-Day Air
$12.00
2-3 Business Days
UPS Overnight
$19.00
1-2 Business Days
Free Standard Shipping
Available for Greater Rewards members. Learn more
Return Policy
Returns are accepted within 60 days of the purchase date online or in-store. Your apparel must be in original and unworn condition, with tags still attached. Footwear returns must also include the original box.
Still Have Questions
See our Customer Service section for more details. Visit Customer Service