Women's Glacial™ Fleece Legging
Details
http://www.columbia.com/womens-glacial-fleece-legging-1557001.html
1557001
Greater Rewards
members earn

150

points with purchase
Variations
Product Actions
Features
Crafted from soft and lightweight micrcofleece, this multi-talented legging excels at dynamic activity and relaxation alike. The pant is easily layered under rain or snow pants for extra insulation, but its fine-tuned, flattering design encourages you to wear it on its very own.
Fabric
:
100% polyester Feather Weight Micro Fleece, 135g
Reviews
Rated

4.1

out of

5

 by

41

reviewers.
Rated

5

out of

5
 by
HIKINGirl
Great for Cold Weather
This is a nice thermal legging for layering in very cold temps and by itself for those cold days you want to have a legging, but not heavy pant.
January 13, 2017
Rated

5

out of

5
 by
boxturtllemom
Very comfy and warm
I love these leggings they fit so well and are so warm. Great price for these!!!
January 10, 2017
Rated

3

out of

5
 by
PitStopsforKids
As advertised, but not enough give for physical activity
Other reviews of this legging pant are correct: they are quite tight without much give/stretchiness. Not only does that affect the comfort, but it makes it harder to hike and walk in these pants in winter, as I intended to do.
September 1, 2016
Rated

4

out of

5
 by
Vangirl18
Very comfortable
I had read the reviews as I do before buying and I am not sure what people mean when they were shocked about it not being "legging leggings" - I totally understood these would be more of a layering product, not meant to wear with a fancy sweater, etc. The material is like a brushed cotton. So soft, so comfortable, I don't want to take them off. I will wear them as a base layer and also under my running skirt for out for walks. I am 41, 165lbs, 5'6 and I bought a large. It is maybe a teeny tad big in the waist but I did not expect them to fit tightly especially for layering and I think a M would be too tight. I actually want to wear these to bed!
February 24, 2016
Rated

5

out of

5
 by
Cindy67
Fit and look great
Super soft and comfortable, fit is true to size.
February 5, 2016
Rated

5

out of

5
 by
catblue
snuggly
so soft and comfy I want one in all colors. perfect for my bigger tummy, flat butt, skinny legs. not quite leggings, not quite pants. can wear with a tunic or regular top. high enough rise for comfort-didn't roll down. love.
February 1, 2016
Rated

1

out of

5
 by
eleastor71
no strech
I will never buy this product ever again they are very uncomfortable and there is no stretch and i have to pay for shipping it back and drive 40 minutes if i want to return it to the store.
January 25, 2016
Rated

5

out of

5
 by
snowowl
My "go to" winter casuals.
This is my 4th pair. What caught my eye the 1st time was that these leggings are the only I own that are long enough. I'm only 5'5", but have had a heck of a time finding leggings, let alone fleece leggings that didn't shrink up. I'm thinking about a 5th pair cause I live in them from November on.
January 23, 2016
Rated

4

out of

5
 by
JennJennTheJetPlane
Comfy as pjs
I got the Black Fairisle and love the design! They're a little short for me, but I like lounging around in them at home and sometimes sleeping in them. They stretch out easily, especially in the butt, but they are very soft and comfortable.
January 22, 2016
Rated

5

out of

5
 by
CrazyC
Love these pants
These pants are super soft and cozy! They are very comfortable. If you want them to fit like true leggings, go a size down. I purchased my normal size and they fit more like joggers. I love them anyway and they are my favorite lounging around pants!
January 21, 2016
Rated

3

out of

5
 by
Cassidy1
Ok leggings.......
Seems to run pretty small....
January 21, 2016
Rated

5

out of

5
 by
Judy3
So comfortable and cozy.
I have had a pair of these leggings for two years and had been looking for a store to purchase from. I wanted a second pair to enjoy. My two year old leggings have been washed over and over and are still in great shape. I wear them to the gym on cold days. So happy to have found a 2nd pair on line.
January 16, 2016
Rated

5

out of

5
 by
Jlyn34
Very warm
These leggings are very warm and comfortable and fit true to size. Perfect for layering or wearing alone.
January 16, 2016
Rated

2

out of

5
 by
Snoots
This product not quality expected
Very thin material... Not quality I expected from Columbia ..disappointed about he only thing these are good for is lounging around the house.
January 14, 2016
Rated

4

out of

5
 by
JennyAndTheJets
Yes!
Very comfy and warm! Run a little big.
January 14, 2016
Rated

2

out of

5
 by
MARAPER
DOES NOT FIT MY WAIST
NOT VERY happy because the waist elastic WAS DEFECTIVE, I HAD TO CHANGE BUT STILL NOT ADJUST THE WAIST AND SLIPS OF MY BODY.
January 14, 2016
Rated

5

out of

5
 by
Melissa55331
Cozy leggings
The fabric is very nice. These are cozy leggings which I wear for extended stay outside.
December 30, 2015
Rated

3

out of

5
 by
TallyBamBam
warm and fun
Most of the reviews stating that the product is a little loose in some areas are completely correct. There is some extra bunching around the knees. These really are more like pants and you could get away with not wearing another layer on top. Most people don't realize they are fleece when I wear mine and they are super warm. I like the high waist fit and agree that a draw string would be helpful. If you are handy though, you can install your own.
December 18, 2015
Rated

4

out of

5
 by
Rose1
Great for lounging
I ordered these as pants to wear in the house during the winter. They have been great for that --- so warm and comfy.They do stretch out though, which is fine for me cause I'd rather have them be a little loose, but they definitely don't stay skin tight. I got a small, I'm 5' 5" and 130lb and they fit great. I'll take these camping once winter is over, and I think they would work great as a nighttime layer as well in that capacity.
December 16, 2015
Rated

4

out of

5
 by
BeaverD
Warm and comfy
Gift for my wife. Warm and comfy for for lounging. Works well for a base layer for skiing. Not too much give or stretch when compared to yoga pants. Good quality.
December 13, 2015
Rated

5

out of

5
 by
TheHun
Perfect Leggings
Ordered these a few weeks ago. I absolutely love them. They are comfortable and warm. Ready to order another pair. Thanks Columbia for your great products.
December 7, 2015
Rated

4

out of

5
 by
geordiegal
cozy
Cozy fleece for a cold day. Very comfortable, washes well. I ordered XL thinking it would shrink, it didn't. They do not fit tight to the leg like the usual legging ... but are nice.
December 7, 2015
Rated

1

out of

5
 by
adventuregurl
This fleece does not stretch :/
I was looking forward to a comfy fitted fleece pant that would be great for either layering for winter activities or just relaxing. Unfortunately, this fleece fabric is very soft on the exterior, but doesn't stretch or give in any way once wearing. Hard to wear a fitted fleece pant that doesn't move with you. Liked the style and wide waist band, but the fit and the fabric makes this product not worth the money. I'll be returning it.
November 20, 2015
Rated

3

out of

5
 by
qub2
Warm but weird fit
These are warm and cozy even if the fleece is on the outside as opposed to the inner lining. I wanted to love these as they seemed like something I could basically live it but ended up disappointed due to the odd fit. Petite customers, beware. I am usually an XS petite or kids XL. The kids XL are huge, like women's L, so I tried these in a S. The fit is odd, more like gym/yoga pants than leggings - wide waistband, tight in some places, loose in others, they stretch out and get too loose easily. If you are looking for true LEGGINGS, look elsewhere.
October 26, 2015
Rated

5

out of

5
 by
Gracie93
Cozy!
Very cozy leggings. Thick and fleecy. Will definitely be warm during the cold Pocono winter!
October 23, 2015
Rated

5

out of

5
 by
Cyndi
Oh So Soft
Fun to wear and will keep you warm. Love the fabric and feel. Good for a fall day and will be under a layer come winter. Very comfortable fit.
October 18, 2015
Rated

5

out of

5
 by
speddy
Glacier leggings
The fit great not too glingy very comfortable they will be my most day pants once it gets cooler
September 9, 2015
Rated

4

out of

5
 by
Justina
4 stars!
I am around 112 pounds 5' 1", and bought XS. Um I live in North Dakota so winter gets really cold. I wanted something stylish & warm, so I thought I would give these leggings a try. In terms of the comfort & warmth, I believe these leggings will be able to provide both well. They are absolutely not see through, and not too soft to a point where they feel like underwear (I have bought other fleece leggings that I had to return them. They were way too soft and felt like underwear when I put them on). In other words, they stay in shape. So it stays stylish. One thing I am not too happy is that size of them. They are a little big for me. The waist is fine, but the width of the legs are loose. So they don't look as stylish as I wanted them to be. they get quite bulky at the knees. However, I thought of a solution to fix it. I will probably put another thin layer under these leggings. The knees area is still a little bulky but at least the rest is not anymore. So it's nice. Maybe it won't be a problem for someone who's slightly bigger than me though. Overall, I like these leggings. The quality is good and will definitely keep you warm & stylish in winter. Although they run a little big for me, I ordered more just because I can't find anything else that beat these in terms of the quality & style.
September 3, 2015
Rated

4

out of

5
 by
Cry08
My 2nd Favorite
I LOVE the Glacial Yoga pants but these are a close 2nd. If I had my way, I'd wear them everyday but thats frowned upon in a office setting, LOL! The only irritation is that I wear a X-small in the yoga glacial pants and a medium in the leggings but thats ok. I am 5'3, 135lbs
June 19, 2015
Rated

5

out of

5
 by
Mish1100
Fleece leggings
Fleece. Leggings. That's all I need to say. Seriously sooooooo comfy. Kept me warm all winter under my snowpants and around the house. I honestly can say I probably wore these everyday at least once (I had a couple pairs).
May 8, 2015
Rated

5

out of

5
 by
Ladieshark
cozy leggings
The only thing that could make these better is a drawstring. I feel that if they stretch out over time that a draw string would be good to keep them up. Love them!
January 21, 2015
Rated

4

out of

5
 by
alexa24
Not exactly what I expected
I was expecting leggings that are similar to my fleece leggings from another company. These leggings have the fleece on the outside, not fleece lined with a smooth outside surface. The way they fit on me is a little loose more like pants than leggings. I got a Large since my butt needs more accommodation. They are super comfy and I have been wearing them this winter with my long wool coat and they have been just perfect.
December 23, 2014
Rated

4

out of

5
 by
Shanzerz
Comfy&cute!
these leggings are super comfy and they look cute, too! I can wear them alone or as a base layer.
December 12, 2014
Rated

5

out of

5
 by
AJChi
Great pair of leggings
These fit me well. I am rather bottom heavy and I was amazed how well they fit even though they weren't that stretchy. I also have short legs so I'm happy they aren't too long. The material is very soft, and not that thin. It is very very warm! I walk to work in Northern Virginia and I don't feel cold at all.
December 9, 2014
Rated

5

out of

5
 by
Nannerz
SO comfortable
I tried these on a little while before I was supposed to meet some friends for a drink, and they were so comfortable I refused to take them off and wore them out. The leggings are very soft and snuggly, and will be a great layer for winter activities. They're also fine for casual wear. The material isn't super elastic, so it does bunch up a bit with knee movement and sometimes you have to readjust them. I'm 5'7" and about 145 lbs, and the medium fits me well.
December 7, 2014
Rated

3

out of

5
 by
Alison123
Overall a good staple
I wish I could give these a 3.5, 3 is a little harsh. They're very warm, good as an underlayer for skiing.Two concerns that knocked stars off my review: 1. The material is kind of felty and I'm worried it will fade in color and pill over time. 2. Since they're not stretchy like you would expect a legging to be, they ride up and feel awkwardly tight if you're sitting or squatting. I was worried that they wouldn't fit when I first got them but thankfully the waistband fit my hips perfectly (I'm 5'10",30" waist, 39" hips). Since there's not much room for stretch you need to be EXACTLY the right size for these to fit well and look good. Too big and they'll be uncomfortable in some areas, too small and there's no way to cinch the waist. For a legging they're quite a roomy fit, almost baggy. Not a super flattering look if you want to wear them on their own but man are they WARM!
December 5, 2014
Rated

5

out of

5
 by
Pridwynn
exactly what I was looking for
I live in NYC, a very windy city, and I wanted nice fleece leggings to wear under pants so my legs wouldn't get cold. These are perfect! It got very cold here very suddenly the last few days, but I did not feel any wind or cold through these. I also like that they are a little higher on the waist, and move very well. I will probably be wearing them every day; I bought a pair for my mom as well.
November 22, 2014
Rated

5

out of

5
 by
grumpyswife
Perfect for campus life
My mom got such a great deal on these leggings I asked for that she bought me two pair! I'm thrilled, because they are even better than I expected. I need leggings I can wear with boots walking to class in the rainy, cold Oregon weather and these are perfect. So soft! I love them!
November 14, 2014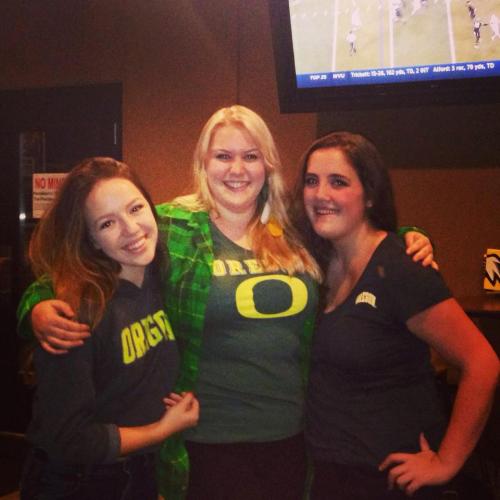 Rated

5

out of

5
 by
sailnskigal
Warm - alone or as under layer
Bought these for sailing off shore. They are warm and toasty for just hangin' out or sleeping, as well as an under layer. Wish they made them in some bright colors as I would love to get a few more pairs.
November 2, 2014
Rated

5

out of

5
 by
Miktor
comfy and warm
I wanted leggings that would provide warmth for outdoor activities in the fall. These are the perfect fit. I've worn them under jeans too as layers.
October 4, 2014
Rated

4

out of

5
 by
warmandtoasty
Warm and cozy
These pants are super comfy. I bought both the black and fairisle. I tried them on and they were warm and comfortable. I love the fleece material they're made from. I'll probably pop some baselayer under these when it starts to get really cold. I just wish they were a bit more stretchy like real leggings. Still love them though!
September 23, 2014
2017-01-22
bvseo-cps-pl-PRR
2017-01-22 T12:43:14.534-06:00
bvseo_lps, prod_bvrr, vn_prr_5.6
cp-1, bvpage1
co_hasreviews, tv_41, tr_41
loc_en_US, sid_1557001, prod, sort_default
Size & Fit Guide
Size & Fit Guide
Women's Body Measurement (Inches)
Size
XS
2
S
4-6
M
8-10
L
12-14
XL
16-18
Waist
25.5-26.5
27.5-28.5
29.5-30.5
32-33.5
35.5-37.5
Hips
34.5-35.5
36.5-37.5
38.5-40
41.5-43
45-47
Short Inseam
29.5
Regular Inseam
32
Long Inseam
34.5
Size
L
12-14
XL
16-18
Waist
32-33.5
35.5-37.5
Hips
41.5-43
45-47
Short Inseam
29.5
Regular Inseam
32
Long Inseam
34.5
How to Measure
1.

Chest/Bust:

Measure at the fullest part of the chest, under the armpits and over the shoulder blades, keeping the tape measure firm and level.
2.

Waist:

Measure around the natural waistline, allowing the tape measure to sit comfortably.
3.

Hips:

Measure around the fullest part of your hips.
4.

Sleeves:

Start at the center back of your neck and measure across the shoulder and down to the wrist. Round up to the next even number.
5.

Inseam:

Measure from the top of the interior leg to the bottom of the ankle.
Women's Fit Guide
Performance
Body contouring fit conforms to movement.
Active
Body skimming fit with end-use mobility in mind.
Modern Classic / Regular
Universal, easy fit for comfortable range of motion.
Relaxed
Most generous fit for a full spectrum of movement.
How to Measure
How to Measure
Fold up at dotted line.
Place against a wall or other 90 degree surface.

Place heel against fold/wall on flat level surface.
Mark the end of the longest toe with a pen or pencil.
Measure both feet and use the larger measurement.
Read measurement and compare to size chart.
When comparing on the size chart, determine the closest larger measurement and use that number to determine your shoe size for your country's shoe measurement standard.
Shipping & Returns
Shipping & Returns
Shipping Information
Shipping Method
Rate
Expected Delivery Time
UPS Ground
$6.00
3-7 Business Days

UPS 2-Day Air
$12.00
2-3 Business Days
UPS Overnight
$19.00
1-2 Business Days
Free Standard Shipping
Available for Greater Rewards members. Learn more
Return Policy
Returns are accepted within 60 days of the purchase date online or in-store. Your apparel must be in original and unworn condition, with tags still attached. Footwear returns must also include the original box.
Still Have Questions
See our Customer Service section for more details. Visit Customer Service