Women's Minx™ Slip II Omni-Heat™
Details
http://www.columbia.com/womens-minx-slip-ii-omni-heat-1567081.html
1567081
Greater Rewards
members earn

799

points with purchase
Variations
Product Actions
Features
A head-turner that's easy to pull on an off. But that's not the half of it. Waterproof suede and baffled print upper is lined with cozy thermal reflective dots and set atop an ultra-traction outsole that lets you channel your inner adventurer.
Features:
Waterproof membrane construction
Soft fur lining collar
200 gram insulation
Insulation rated -25F/-32C
Weight: size 7, ½ pair =11.2 oz / 318 g
Imported
Material
:
UPPER
Waterproof woven synthetic textile and medial zipper
INSULATION
200g
LINING
Omni-Heat reflective
FOOTBED
Removable contoured PU footbed
MIDSOLE
Techlite™ lightweight midsole for long lasting superior cushioning, and high energy return
OUTSOLE
Omni-Grip™ non-marking traction rubber
Omni-Heat™ Reflective
Thermal Reflective Warmth
OMNI-GRIP®
Advanced Traction
Technology Videos
Omni-Heat™ Reflective
Magic in a little
silver dot.
Breathable material with little silver dots that reflect body heat.
Omni Grip™
HOLD TIGHT
ON ANY TERRAIN.
Advanced traction outsole treads grip every environment.
Reviews
Rated

4.5

out of

5

 by

76

reviewers.
Rated

5

out of

5
 by
LTighe
Warm Love
These are great quality boots. Please note they run at least a 1/2 size small. I was worried about not being able to wear bulky socks, but didn't need them. These boots are slim profile yet very warm and supportive.
January 16, 2017
Rated

5

out of

5
 by
Billard
Susan
I am 100% happy with my purchase. They were a big snug getting on at first but once you get use to them then slide on great. They are very warm and also look great! I would recommend these to anyone and would purchase another pair!
January 6, 2017
Rated

2

out of

5
 by
Janiebee
Disappointed
Although I read all of the reviews as to fit for these boots AND I ordered a size up to accommodate that; they were so tight through the instep that they cut off circulation to my foot. I might also note...the foot size was too large even though the instep area was tight. Poorly designed fitting boot in my opinion. It was the first AND LAST time I will order footwear online. I did have my doubts.
December 24, 2016
Rated

2

out of

5
 by
NautiKL
Great boot, unfortunately waterproof only lasted a year
Loved this boot. Wore them year round for: casual wear, walks, even for snowshoeing. Great for keeping your feet dry, as they are waterproof. Unfortunately 10 months after buying, the boot was no longer waterproof. Feet cold and soaked on rainy days within minutes. For the price you pay, you'd think they'd last longer. Disappointed with the product, would love to buy another pair, but if they last less than a year, what's the point.
December 24, 2016
Rated

5

out of

5
 by
DianeC
Warm & Light
I love them, they keep my feet warm and they are so light and comfortable it almost feels like you are wearing slipper.
December 22, 2016
Rated

5

out of

5
 by
qmy71
Excellent quality
Durable, comfortable, light weight, high quality boots. I love them!
December 18, 2016
Rated

5

out of

5
 by
450Mom
Like snow slippers!
Boots arrived in time, well packaged. Really comfortable, easy to put on and take off, nice grip on ice and snow, no problem with getting wet so far, nice material. The insole is spongy, making it very nice to walk in. Very warm as well!
December 12, 2016
Rated

5

out of

5
 by
Jdenardis
Runs SMALL!
These are great boots, great quality but like the other reviewer's have said these run extremely small! I am a size 7 1/2 and I ordered a size 8. They fit me good with semi thick socks. I could've ordered an 8 1/2 and still have been OK. But no matter what, order at least a half size larger.
December 8, 2016
Rated

5

out of

5
 by
EmBee
Super comfortable
Like wearing warm slippers. Runs small, I bought a whole size up.
November 17, 2016
Rated

3

out of

5
 by
anava
too small and uncomfortable
Its too small,tight foot,wide upper,softer bottom…I return it
October 27, 2016
Rated

3

out of

5
 by
SD85
Like Skates!
I may as well be wearing skates for the amount of traction these have! This is my second winter wearing them; they're very warm and comfy, but I constantly fall and lose footing which is not so great when you're pregnant.
October 16, 2016
Rated

4

out of

5
 by
lesirg
Great
Im Happy with the boots. Its really warm.
July 20, 2016
Rated

5

out of

5
 by
Diamondgirl
Smart boots
The boots are very light-weight, warm and stylish.I ordered a half size up, they fit my narrow feet perfectly.
June 2, 2016
Rated

5

out of

5
 by
Sareni
great all weather boot
Awesome boot!! I walk a lot outside during the fall and winter months. This booth is warm and so functional and the best thing great for walking.
June 1, 2016
Rated

5

out of

5
 by
Toad55429
KEEPS MY FEET WARM DURING MINNESOTA WINTERS
My husband bought me these boots at the beginning of winter 2015. I had him order a size up, since that was recommend in previous comments on here. Do order a 1/2 size up, its the best advice when buying boots. I wore thin socks with these boots and my feet stayed warm!!! I stand outside for 25 to 30 mins. on school days waiting for my kid's school buses. These boots kept my feet warm and dry. I like the fact that they aren't thick or bulky like my Sorrel Boots. I felt like I had a regular shoes on my feet. These boots go well with anything and are better looking in person.
May 7, 2016
Rated

5

out of

5
 by
jvlady
Love these boots!
I bought these for a recent winter trip to Munich Germany, knowing I would be walking in the rain and snow a lot to catch public transportation. My feet stayed warm and dry and these were very comfortable on my feet, which is saying a lot as I find it hard to find comfy shoes. I also wore them in icy conditions and unlike my Merrell's these do not slide on the ice. They do run small. I bought an 8.5 and normally would have gone with a 7.5 or an 8. I'm buying me a 2nd pair!
April 25, 2016
Rated

5

out of

5
 by
JudithAnn
Wonderful boots
A shame you can't wear these boots all year long. So comfortable, dry, and warm it is a shame to take them off. I would definitely suggest to have these boots in one's footwear collection.
March 25, 2016
Rated

4

out of

5
 by
Rholee
Great Boot Less Seepage Problem
First, I'll say that having to create an account and being asked for a lot of personal info just to write a review is a real barrier to doing so. As to my boots, I LOVED them - looked cute with leggings, had a comfortable, sensible fit (if you bought one size up), we're easily packable, had room for orthotics, had a good warmth rating and should have been perfect to keep my feet warm and dry while still looking good without being a fashion victim to my foot health (ie, no ridiculous heels). Plus easy to pull on or zip up. The grips were pretty good except on ice you need to be cautious. All was good until I noticed my damp socks, especially in my right boot after 2 months of wear. So my feet were freezing and I started wearing plastic bags to keep them warm. Columbia was great about having them shipped back and a replacement pair sent out. I'm hoping it wasn't a manufacturing batch problem, as I really do love my boots and hate shopping for shoes (or bathing suits). It was my first time buying online after not being able to find my size in store and that is always hard to do if you don't know how they fit. If I hadn't been able to try them in store first, it is unlikely I would have bought them. However, I'd buy them AGAIN (same style) online IF they don't leak and the style didn't change. Even though online shopping is annoying and risky , they had good support and I think I got a good boot less the seepage problem which I hope doesn't occur on the replacements as a manufacturing issue.
March 18, 2016
Rated

4

out of

5
 by
covegal
Slip In and Go Minx
I ordered 1/2 size larger than normal and it fit well. My other gray shortie boots were UGHS and suede, which left them in my closet on wet days. These fully met the need by color and climate for those days I needed a gray weather contender.
March 2, 2016
Rated

2

out of

5
 by
luckyrock
boots
I ordered a size up to make sure I had room but they were still too narrow.
February 24, 2016
Rated

5

out of

5
 by
BillieP
Warm Boots
This is an exceptional product. I love the side zippers, which makes it easy to put on and remove boots. These boots are extremely warm and very comfortable.
February 24, 2016
Rated

3

out of

5
 by
Arastelly
I may be giving up on Columbia boots
I bought these after not being able to find the tie style boots in my size. I bought a full size up, because I've experienced Columbia boots running very small. They do run small, although not as small as the Minx Omniheat tie style. However, these boots are extremely short, which makes them impractical for use in snow. They are also very narrow in the foot, yet wide on the leg. Even with thick socks and my jeans tucked inside them, they gap out on the leg. The weird fit combined with their shortness would allow snow to pour into the boots. Finally, the way the zippers are stitched hits my insole in a weird and uncomfortable way.
February 21, 2016
Rated

5

out of

5
 by
DeeJM
Excellent Boot
I'm so happy to have purchased this boot. I have narrow feet, so the fit is perfect. I would recommend going up a size if you have wide feet. They are so light weight, yet still very warm. So comfortable for walking. I am planning on getting the taller version next year for snowy days.
February 20, 2016
Rated

5

out of

5
 by
soozyt
Perfect winter travel boot
Bought a black pair for a trip I took in January to the Netherlands, Switzerland, and Italy. They performed beautifully: warm, waterproof, comfortable, AND stylish. The tread provided great traction on wet and slippery surfaces, and both soles and uppers were easy to clean with just a wipe. Packed small and very light in my suitcase, too. I liked them so much I bought two more pairs in different colors when I got back home. I've been wearing them pretty much every day this winter, as a matter of fact.
February 19, 2016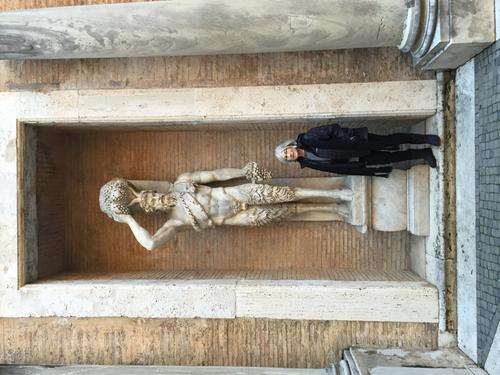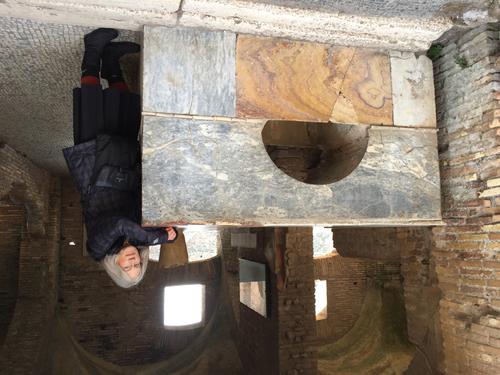 Rated

5

out of

5
 by
Tragerbabe
Columbia minx snow boot
The boot is extremely comfortable and keeps your feet really warm! I highly recommend it!
February 11, 2016
Rated

5

out of

5
 by
Telly219
Great buy
These boots are very warm, comfortable and easy to take on and off. One of my feet is slightly larger so the 7.5 size is just a little more snug than other shoes that I wear in that size. I highly recommend!
February 10, 2016
Rated

5

out of

5
 by
MammaK
Love these
These boots are so comfortable. Love the grey color. First went with reviews and purchased an 8 1/2 when I wear a 7 1/2. Sent those back and purchased an 8. Perfect fit.
February 4, 2016
Rated

5

out of

5
 by
India75
my daughter gift
i bout this boot for my daughter. and she love them..
February 4, 2016
Rated

5

out of

5
 by
susan17821
nice comfortable boots
These boots are amazing, they are very warm, waterproof and comfortable. I would buy again.
February 4, 2016
Rated

5

out of

5
 by
JudePA
Great boot
These boots feel good right out of the box. The size is correct and they are very comfortable for long walks in the snow. My feet stay warm and cozy. I particularly like that they are so light weight. I've been looking for a pair of good snow boots. Now I can check that off my list.
February 1, 2016
Rated

5

out of

5
 by
Pauly
Love these boots.
They are light, comfortable and warm. Easy to put them on and off,pants can go inside or outside. I've already ordered another pair in black.
January 26, 2016
Rated

5

out of

5
 by
AmandaK
Great boots!
I love these boots! They are warm and comfortable, and not too bulky. I've worn them out and about on days when it is just a little cold (no snow) and forgot that I was wearing "snow boots." The only thing to be aware of is that they do run small...I usually wear a 6 1/2, ordered a 7, and probably could have done ok with a 7 1/2. I'm keeping the 7's though, because they are comfy, despite being a little on the small side.
January 23, 2016
Rated

1

out of

5
 by
DisappointedMe
Great but Wait.. what's that smell!!
I should begin by saying It was a love at first sight with these boots! They are perfect for the super cold weather here in Michigan. Protects the feet and I actually feel the warmth even when out in cold and snow. Which is great BUT .. the smell!! Ugh!! I wore them for a weak and they started stinking. Mostly because there is no ventilation and these are insulated. No, I can not take off my shoes in the middle of the day and let them dry for a while!! I tried washing them with water, light detergent, white vinegar solution, i tried shoe powders and essential oils.. you name it!! All in vain. Really really love these boots for the quality and function but the "stink" makes them worthless and its embarrassing!! Feel so helpless when I can feel my feet sweating indoors but can't remove the boots because of the smell!! Such a helpless feeling ! Very Disappointed unless I find a solution. I would recommend keeping this in mind when buying.. ;( Hence, one star!
January 20, 2016
Rated

5

out of

5
 by
GrandmaJan
Jan
Purchased 4 pair for gifts. Everyone loves them!!!! Feet stay warm and the rain repellant aspect is a plus. I just ordered a pair for me now that my size is available.
January 16, 2016
Rated

5

out of

5
 by
Suriahjade
Nice & Warm
It was exactly what I was looking for in a winter boot it has a zipper so its easy to get into and soooo very warm. Wish they made it in more colors
January 12, 2016
Rated

5

out of

5
 by
maggiem
Like wearing slippers
Not a fashion statement but excellent for getting in and out quickly. Slip your foot in, zip up and go! As comfortable as wearing slippers. Very practical boots for winter.
January 3, 2016
Rated

5

out of

5
 by
kokum20
does not disappoint!
the boots were exactly as depicted, true to color, comfortable for walking with good grips
December 29, 2015
Rated

5

out of

5
 by
Kahala47
Wonderful Boot
I usually have issues w/ shoes, boots and have to doctor them to use. NOT with these boots. Comfort from the word go. I love how light weight and not clunky they are. I ordered a half size up. They serve my purpose.
December 21, 2015
Rated

5

out of

5
 by
K855408
2nd pair
I had my first pair for five years and just bought a second pair because the stitching began to fray. the zipper makes them really easy to put on and take off. They keep my feet warm and give me plenty of traction. I got a size larger so I could wear wool socks.
December 19, 2015
Rated

5

out of

5
 by
RlcinNorCal
Finally warm feet!
I cannot say enough good things about this simple product. I absolutely love this Minx II slip-on boot. Walking my dog in 20 degree weather my feet are actually hot. I have never ever experienced hot feet as my feet are always cold even in the summer. But these keep me warm and are very comfortable. I ordered 1/2 size up to accommodate a rather large orthotic device and they still fit well. The cuff is wide enough to tuck jeans in but narrow enough to sit discreetly under straight leg pants as well. Great job Columbia, I will order 2 more colors.
December 17, 2015
Rated

5

out of

5
 by
georgeandsandy
Winter Boots
Love these boots. They are very comfortable and warm. I ordered a 9 based on other reviews and normally wear an 8. With thick socks they are fine. I would have preferred they run in 1/2 sizes and feel an 8 1/2 would be perfect for me. I recommend these boots.
December 14, 2015
Rated

5

out of

5
 by
Chow
These boots are great!
I purchased these boots for my mother since she shovels snow, I wanted something to keep her feet warm. These boots do their job! Keep her feet toasty warm, only down side is that they do run small.
December 12, 2015
Rated

5

out of

5
 by
YukonGold
YukonGold
I purchased these for my wife who loves them. They are very light and easy to put on. The boots run small so order a full size above your normal shoe size.
December 10, 2015
Rated

2

out of

5
 by
Zhelsea
I wanted to love these...
So, I tried these on the store and the fit was great. I need to go up a half size as they run a bit small. I ended up ordering on line(same size 9) and these are super tight. No way can I wear these and now all the 9.5 are sold out. These are great if you have high arches and a narrow foot. I would say these would be warm even in a Chicago winter and the foot tread is awesome. But the sizing is all over the map.
December 8, 2015
Rated

5

out of

5
 by
DJWhite
Just what I wanted!
VERY comfy!! Very light! Just what I was looking for. Very fast service!!
December 4, 2015
Rated

5

out of

5
 by
clara16
warm and practical
Light, warm and practical to put on and take off. It kept my feet pretty warm during the last brutal Chicago winter.
November 30, 2015
Rated

5

out of

5
 by
CozyFeet
Happy Feet
Fabulous product! Very warm, lightweight, and comfortable. Durable, waterproof, and excellent grip. Fit snug to my feet with room to wear thick socks. I like the zipper that allows for quick and easy on/off. Love these boots!
November 16, 2015
Rated

5

out of

5
 by
mlmlml
Love it in Black
Have the green tweed and the black, both look great and help keep my freezing feet cozy. Went a half-size up. If you want to wear thick socks, size up a whole size.
November 12, 2015
Rated

5

out of

5
 by
Kan33
Grandslam!
These boots are lite weight and warm! I have worn them all day shopping and my feet we're very comfortable. Highly recommended!
November 11, 2015
Rated

5

out of

5
 by
EvangelionFromSeattle
Warm and light weight features
I bought this pair in black from an Outlet store with 25% off discount. I wear size 6 with skinny feet but need to get size 7 to tug in with some room for thicker socks. It does not have the silver reflective omni-heat sole as the inner layer as described in the spec, but the red insulated sole did well to keep my feet warm and it is exactly what I like. I love the light weight feature because most of my women rain boots or snow boots are heavy. It is a nice pair of boots that are suitable for the Seattle winter (I don't want my feet sweat with omni-heat layer).
October 24, 2015
2017-01-18
bvseo-cps-pl-PRR
2017-01-18 T11:51:58.007-06:00
bvseo_lps, prod_bvrr, vn_prr_5.6
cp-1, bvpage1
co_hasreviews, tv_76, tr_76
loc_en_US, sid_1567081, prod, sort_default
Size & Fit Guide
Women's Shoes
| | | | |
| --- | --- | --- | --- |
| USA | UK | EU | CM |
| 5 | 3.5 | 36 | 22 |
| 5.5 | 4 | 36 ⅔ | 22.5 |
| 6 | 4.5 | 37 ⅓ | 23 |
| 6.5 | 5 | 38 | 23.5 |
| 7 | 5.5 | 38 ⅔ | 24 |
| 7.5 | 6 | 39 ⅓ | 24.5 |
| 8 | 6.5 | 40 | 25 |
| 8.5 | 7 | 40 ⅔ | 25.5 |
| 9 | 7.5 | 41 ⅓ | 26 |
| 9.5 | 8 | 42 | 26.5 |
| 10 | 8.5 | 42 ⅔ | 27 |
| 10.5 | 9 | 43 ⅓ | 27.5 |
| 11 | 9.5 | 44 | 28 |
| 12 | 10.5 | 45 ⅓ | 29 |
How to Measure
How to Measure
Fold up at dotted line.
Place against a wall or other 90 degree surface.

Place heel against fold/wall on flat level surface.
Mark the end of the longest toe with a pen or pencil.
Measure both feet and use the larger measurement.
Read measurement and compare to size chart.
When comparing on the size chart, determine the closest larger measurement and use that number to determine your shoe size for your country's shoe measurement standard.
Shipping & Returns
Shipping & Returns
Shipping Information
Shipping Method
Rate
Expected Delivery Time
UPS Ground
$6.00
3-7 Business Days

UPS 2-Day Air
$12.00
2-3 Business Days
UPS Overnight
$19.00
1-2 Business Days
Free Standard Shipping
Available for Greater Rewards members. Learn more
Return Policy
Returns are accepted within 60 days of the purchase date online or in-store. Your apparel must be in original and unworn condition, with tags still attached. Footwear returns must also include the original box.
Still Have Questions
See our Customer Service section for more details. Visit Customer Service