Women's Sandy River™ Short
Details
http://www.columbia.com/womens-sandy-river-short-AL4573.html
AL4573
Greater Rewards
members earn

250

points with purchase
Size & Fit Guide
|
Reviewers rated this product
Fits Slightly Small
|
Fit
Modern Classic
Variations
Product Actions
Features
Stay comfortable, cool and protected during active outdoor adventures with this go-anywhere short: UPF 30 protection is built right in and quick-drying nylon provides excellent durability.
Features:
Omni-Shade UPF 30 sun protection
Quick dry
Interior drawcord
Zip-closed security pocket
Modern classic fit, regular rise
Inseam 5"
Imported
Fabric
:
OMNI SHADE
100% nylon Perfecta Plus II
OMNI-SHADE®
Sun Protection
Technology Videos
Omni-Shade™
Blocks UVA and UVB rays to help prevent sunburn and long-term skin damage.
Reviews
Rated

4.5

out of

5

 by

91

reviewers.
Rated

5

out of

5
 by
Roscoe
THE BEST SHORTS EVER
Im a college student and outdoor enthusiast and theses shorts are perfect for in the classroom or on the trails. The fabric and fit are extremely comfortable and they don't look like "granny shorts" at all. They dry quickly and wrinkle little to not at all. If I had the money (unfortunately I have to eat), I'd buy a pair in every color. And maybe then i'd double up just in case the first pair got dirty. I absolutely love these shorts and think EVERYONE should have a pair. Way to go Columbia, another great product!
September 18, 2016
Rated

5

out of

5
 by
KDKILLA
Best of the Best
These are truly some of my most favorite pair of shorts. I am a very athletically built lady. I am 5'3 125/130 and wear a small. I run, hike, cross fit, play tennis, explore, and swim- and these shorts are perfect for ALL. The 2 pockets in the front are great for any quick access, and then one zipper back pocket for securing anything. I have tried multiple comparable brands (that cost way more) with their version of this short and nothing fits my curves (butt & thighs) as great as these.
September 13, 2016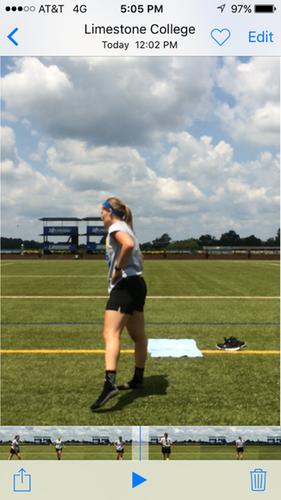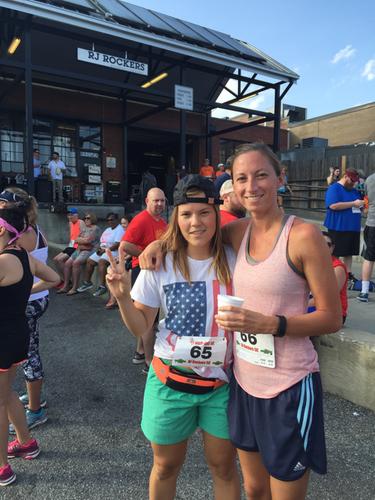 Rated

5

out of

5
 by
Gina34
Love !!!!!
Love my shorts only problem I didn't order every color before they sold out my size
August 27, 2016
Rated

5

out of

5
 by
Schickbas
Great Shorts for Everyday Wear
I got a pair of these shorts years ago to go to a waterpark with my kids. Loved them. They fit well, wash well, dry quickly (I just hang to dry after washing). Great for exercising, running errands, or just hanging around. Just got another pair online in a different color. I would buy more if you had my size (M).
August 25, 2016
Rated

5

out of

5
 by
Ellen65
So comfortable!
These shorts are so comfortable, light weight and have room to move. Perfect for a hot climate. I have washed them 4 or 5 times already and they come out like new.
August 11, 2016
Rated

4

out of

5
 by
freida95
Quality seems to have declined
I bought a pair of Sandy River shorts a few years ago and loved them. The elastic has worn out so I bought a new pair to replace them. The new pair seems to have poorer quality elastic and is too big around the waist (XS). The fabric is soft and silky, but I wonder if it will be as durable as my old pair. Even the drawstring is thinner. The seam in the back from the crotch to the waist feels too short (feels like it might rip when I stoop down) unlike my old pair. I like the fit otherwise. They look nice when I have them on. I just don't know if they will last long like my old pair, especially since the waist is already loose on me and the elastic feels like it won't last. I rated them as running a little large because they are big in the waist for an extra small, but they are snug in the back due to the short seam that I mentioned.
August 9, 2016
Rated

5

out of

5
 by
Dianne19
Keep them coming, Columbia!!!
I love these cypress colored shorts. They are comfortable to walk in, lightweight and great to wear while doing errands. I have black, beige and royal blue cargo shorts from Columbia and now cypress Sandy River Shorts.
August 8, 2016
Rated

5

out of

5
 by
Bkdaven
Love these!!
Quick dry and comfortable.
July 31, 2016
Rated

5

out of

5
 by
TIPPY
GREAT SUMMER SHORTS!
These Sandy River Shorts are so nice and cool for hot summer weather. They dry very quickly, too! I have these in many colors.
July 23, 2016
Rated

5

out of

5
 by
KAYLAJ
THERE GREAT
THEY FIT REALLY GOOD AND IS VERY COMFORTABLE. I DONT WEAR ANYOTHER SHORTS
July 22, 2016
Rated

3

out of

5
 by
eric53
a little small
A little small and rides up.
July 22, 2016
Rated

4

out of

5
 by
KPLnc
great shorts for summer activities
Ordering a second pair - love these for all sorts of activities. Super comfortable, not too short which I prefer for activities. Use them kayaking, walking/hiking, and hanging out
July 18, 2016
Rated

4

out of

5
 by
Nicolle
comfortable
I love these shorts. I bought a size up, so slightly large but I can't wait to wear them on the trail. Love the zipper pocket in the back!!!!!!!!!!!!!!
July 9, 2016
Rated

5

out of

5
 by
LabDVM
Cool and comfortable
I just came back from a week in Central America with no A/C. These shorts were so cool and comfortable and the zipper rear pocket was perfect for card sized security. Wish they came in more neutral colors!
July 8, 2016
Rated

5

out of

5
 by
Lynn
They fit perfect
These fit me perfect. I am 5 ' 105 lbs. and ordered xs. Per other reviews that they ran small took a chance on xs as compared to small. It worked out ok.
July 2, 2016
Rated

5

out of

5
 by
jtrejo
My new faves!
These shorts are functional, comfortable, and versatile.
June 30, 2016
Rated

5

out of

5
 by
trinarobin
Love these shorts
Beautiful color, soft and comfortable, these shorts are perfect for outdoor and indoor activities. They are v practical yet classy enough for casual dining. Love these! Only slight drawback is the soft drawstring tends to knot when I try to untie.
June 25, 2016
Rated

5

out of

5
 by
taylorericajean
Best Active Shorts!
I bought these shorts because I was heading to a summer camp to be a counselor. They surpassed my expectations - and they are always on sale! I recommended them to many of my friends. I like the price, the feel, the material, how they are a bit longer and more modest unlike many of the shorts I have tried. I can wear them in the water and they will dry quickly, and the zip pocket in the back is great for bringing small things on a run or to work out! I am usually a small or medium but small was perfect for me. They are great for so many different activities and after a year of use, they are practically like new! Definitely a great buy!
June 24, 2016
Rated

5

out of

5
 by
Jan01
sandy river
I have bought this product many times of the past few years..........very long lasting material ...will continure to purchase in the future
June 20, 2016
Rated

5

out of

5
 by
meredithnc
Great Shorts
I have two pairs of these that I ordered last year, black and a brighter purple than what is offered above. I wear these shorts pretty much every weekend. I plan on buying two more pairs this season. I've never had a problem with these shorts. The pockets are great and the length is good. I hike pretty much every weekend both Saturday and Sunday (I have an 8 month old lab puppy who is crazy energetic). Highly recommend these quick dry shorts.
June 16, 2016
Rated

5

out of

5
 by
wilderredfish
Very comfortable!
Love these shorts. They have a comfy fit and I own several pairs and wear them often. Still look good even after wearing them most of the summer!
June 12, 2016
Rated

2

out of

5
 by
Geriatthelake
Runs small
Runs at least a size small. I have many shorts this style. All fit fine but not these .
June 9, 2016
Rated

5

out of

5
 by
SBark
Great quick dry shorts
I'm between sizes, my waist measures as small, but my hips measure as medium. I got the medium and I'm glad I did. They fit perfectly around my hips and the draw string means I can cinch them down so that they fit my waist well as well. I use these for river running and they work great.
June 9, 2016
Rated

3

out of

5
 by
shyost
Looking for liner
I was disappointed with the shorts for 2 reasons. They fit pretty small and they don't have a liner in them. I'm looking for a "true" swim short with a liner, so this didn't fit the bill.
June 7, 2016
Rated

5

out of

5
 by
Mississippi22
Durable and Versatile
I found my first pair in an outdoor store and loved them so much I bought a second pair here online. Color-wise, the Miami shorts are sort of like bright colored scrubs. I like the color but it's not sky blue or anything. The Cypress ones were more Army green than I expected but still a great color. The only nit picky thing I don't love about these shorts is how open the front pockets are. If you bend your leg too much or squat down, phones, keys, eyc are likely to fall out. The back pocket is the perfect size for your ID or drivers license and zips which is super handy for days when you don't want to carry a purse. I have gotten pen stains to come out of my blue shorts so far and even most of the tar marks I aquired from helping my husband put a new top on the Jeep. They are super light and the perfect length. For the price, it would be hard to find more useful shorts. The size is right on target. I wear between a 0-2 in pants and the XS size fits perfect. Love them!
May 26, 2016
Rated

5

out of

5
 by
Nonw
Sandy River Shorts
I've had other Columbia water shorts for many years and the elastic has given out finally. These are different from my others but nice, hopefully they last as long. They are light weight, comfortable and dry very quickly. My only complaint is the front slash pockets are very shallow, but I'm still ordering two more pairs in different colors.
May 17, 2016
Rated

5

out of

5
 by
Wgarza23
Love these shorts
I recently bought 4 pair of these shorts in different colors. They fit well and are very comfortable. I'm looking forward to wearing them doing outdoor summer activities.
May 14, 2016
Rated

5

out of

5
 by
KrisB
Great, versatile summer short
Love these shorts! Great length (not too short!). Super lightweight and versatile. Great for running, hiking, biking, or just around town. Thank you for making these Columbia! Please offer more colors too!
May 2, 2016
Rated

5

out of

5
 by
Ivyjohnson
I love them!
I got the black ones for myself and I'm in love! I am the t shirt Nike shorts kinda girl and I saw these and I thought the would be great for water and hanging out with friends. They are super comfy, the dry fast and I would wear them everyday if I could! I got them on sale which was even better! Please buy them you will no regret it!!
July 7, 2015
Rated

5

out of

5
 by
Foxtrot
Love these shorts
Like them because the pockets are big enough so items don't fall out. Especially the back pocket in the back. I will purchase more of these because they are light and quick to dry. Great for hiking and camping.
July 1, 2015
Rated

5

out of

5
 by
STAA
Great option
These are not "booty flattering" but they are good for air flow, comfy, and fit fairly well. I got them for summer hiking and would recommend them for any summer activity.
July 1, 2015
Rated

5

out of

5
 by
Cassie45
Love these shorts!
These shorts are awesome! I wear them to work (I work at a ropes course outdoors) almost every day in the summer. They're great for the heat and dry quickly when it rains. I wish they weren't sold out of my size in other colors so I could buy more!
June 29, 2015
Rated

5

out of

5
 by
monet25
Great shorts
They are cool, right length and have pockets!
June 19, 2015
Rated

4

out of

5
 by
SJSW
Comfortable and fast drying
Love these shorts just wish I could get my size in all colors...
June 16, 2015
Rated

4

out of

5
 by
RachelReviews
Great Outdoor Shorts
Love the shorts and wish I had them in more colors now. I'm pretty petite and have athletic legs but small hips. I wish these ran a little smaller through the top of the shorts but it's not a deal breaker because of the drawstring. Definitely recommend!
June 8, 2015
Rated

5

out of

5
 by
Leah0617
Great fishing shorts
These shorts are very easy to get stains out of and and very light. Living in Florida it is imperative to have shorts that breathe and are lightweight and cool, these shorts are phenomenal.
May 30, 2015
Rated

5

out of

5
 by
Hershey
Women's Sandy River Shorts
I have been looking for this type of active wear shorts for several years. Absolutely love them...ordered several pairs. Nice fit especially with a yolk in the back eliminating the usual bulk of a stretch waist band but still not tight. They are a "short" 5" inseam and I would prefer just a bit longer. Adding a zippered pocket would make these perfect! Even considering these last two comments, I am extremely happy with them.
May 23, 2015
Rated

1

out of

5
 by
shawski
Flimsy Material
I am really surprised by the poor quality of these shorts. I have a pair of similar shorts from Columbia that I bought a few years ago that I really like and wanted to get another pair. The quality of the fabric and the fit are like night and day compared to the older shorts. They are also very tight in the crotch, and I am afraid that they will shrink when washed. I bought two pair and I am returning both.
May 6, 2015
Rated

3

out of

5
 by
Tennessean
Good water shorts
These are closer to a 16 than a 14, so they are a bit large for me. Candy Mint is true to the color on my monitor.
May 5, 2015
Rated

5

out of

5
 by
DDDD
summer shorts
good buy on well made cute summer shorts = even have a zipper pocket ! recommend
April 29, 2015
Rated

5

out of

5
 by
Anniesumtime
Traveling pants
wear them for traveling, light weight, good fit.
April 29, 2015
Rated

2

out of

5
 by
MMinSD
Just not the same...
I have a pair of these shorts that are over 7-8 years old. I love their durability so ordered two more pair online. Sadly, the new shorts aren't made as well. The original shorts were made in Sri Lanka and were thicker, a tad longer and larger. The new shorts (same model) are made in Vietnam and MUCH more flimsy in make and material. They're extremely thin! The slight difference in fit is not a big deal, but I don't see these shorts will lasting over year with regular wear. =(
April 22, 2015
Rated

5

out of

5
 by
123pasha
sandy river shorts
I gave had 6 similar pairs over the years love them. And still have them and stand up well
March 26, 2015
Rated

5

out of

5
 by
snark
sandy river shorts
I wear these almost daily for gardening, kayaking, walking, just everything. They clean up really well and last a couple of years, plus they dry quickly. Nothing fancy about them, just useful everyday lightweight shorts. Used to wear them sailing, but have retired from cruising.
March 22, 2014
Rated

5

out of

5
 by
melissa01
Columbia Sandy River Shorts
The shorts were exactly what I ordered. I could not find all colors in the local stores but Columbia came through. Material and stitching are good. Colors don't bleed. Good value for the money. Order came quickly, 3 to 4 day tops. Very happy with ordering on line.
March 7, 2014
Rated

4

out of

5
 by
Rox55
sandy river short
These will be great for a beach vacation. Just wish they were longer to cover my old legs.
February 26, 2014
Rated

5

out of

5
 by
JessicaM
GREAT Product!
I work at a year-round camp and conference center where I direct a children's summer camp. This year when my staff came in wearing these shorts, I immediately went to find some. I now own 4 pairs and LOVE them. I wear them for everyday wear because they are comfortable and cute. But, I've also worn them while kayaking and they dry very quickly. I highly recommend these to anyone that works or plays outdoors.
September 6, 2013
Rated

5

out of

5
 by
goldenwalker
Excellent shorts
I ordered 2 pairs of these shorts for walking/running with my dog every morning The quality is excellent and they are comfortable & true to size. I bet they will be great for kayaking as well because of the quick drying material.
August 22, 2013
Rated

2

out of

5
 by
Sharon69
I love the color zing but....
The shorts I ordered in a medium fit, but when sitting the legs roll up. I used them for Kayaking and had to unroll the legs when I finished my trip. I will probably try to make the slits on the sides of the legs larger.
August 21, 2013
Rated

4

out of

5
 by
Abbycatmom
Cool and comfortable
Lightweight, cool, and comfortable, even for longer hikes. A little shorter in length than I normally wear, but tolerable. Like the drawstring and elastic in the waistband.
August 11, 2013
2017-01-16
bvseo-cps-pl-PRR
2017-01-16 T13:37:03.140-06:00
bvseo_lps, prod_bvrr, vn_prr_5.6
cp-1, bvpage1
co_hasreviews, tv_91, tr_91
loc_en_US, sid_AL4573, prod, sort_default
Size & Fit Guide
Size & Fit Guide
Women's Body Measurement (Inches)
Size
XS
2
S
4-6
M
8-10
L
12-14
XL
16-18
Waist
25.5-26.5
27.5-28.5
29.5-30.5
32-33.5
35.5-37.5
Hips
34.5-35.5
36.5-37.5
38.5-40
41.5-43
45-47
Short Inseam
29.5
Regular Inseam
32
Long Inseam
34.5
Size
L
12-14
XL
16-18
Waist
32-33.5
35.5-37.5
Hips
41.5-43
45-47
Short Inseam
29.5
Regular Inseam
32
Long Inseam
34.5
How to Measure
1.

Chest/Bust:

Measure at the fullest part of the chest, under the armpits and over the shoulder blades, keeping the tape measure firm and level.
2.

Waist:

Measure around the natural waistline, allowing the tape measure to sit comfortably.
3.

Hips:

Measure around the fullest part of your hips.
4.

Sleeves:

Start at the center back of your neck and measure across the shoulder and down to the wrist. Round up to the next even number.
5.

Inseam:

Measure from the top of the interior leg to the bottom of the ankle.
Women's Fit Guide
Performance
Body contouring fit conforms to movement.
Active
Body skimming fit with end-use mobility in mind.
Modern Classic / Regular
Universal, easy fit for comfortable range of motion.
Relaxed
Most generous fit for a full spectrum of movement.
How to Measure
How to Measure
Fold up at dotted line.
Place against a wall or other 90 degree surface.

Place heel against fold/wall on flat level surface.
Mark the end of the longest toe with a pen or pencil.
Measure both feet and use the larger measurement.
Read measurement and compare to size chart.
When comparing on the size chart, determine the closest larger measurement and use that number to determine your shoe size for your country's shoe measurement standard.
Shipping & Returns
Shipping & Returns
Shipping Information
Shipping Method
Rate
Expected Delivery Time
UPS Ground
$6.00
3-7 Business Days

Free Standard Shipping
Available for Greater Rewards members. Learn more
Return Policy
Returns are accepted within 60 days of the purchase date online or in-store. Your apparel must be in original and unworn condition, with tags still attached. Footwear returns must also include the original box.
Still Have Questions
See our Customer Service section for more details. Visit Customer Service