Women's Shimmer Flash™ Jacket
Details
http://www.columbia.com/womens-shimmer-flash-jacket-WL5497.html
WL5497
Greater Rewards
members earn

0

points with purchase
Uses:
Winter, Ski / Snowsports
Size & Fit Guide
|
Reviewers rated this product
Fits Slightly Small
|
Fit
Active
Variations
Product Actions
Details
Uses
Winter, Ski / Snowsports
Features
Durable ripstop nylon repels stains and rain while the Omni-Heat thermal reflective lining give this super lightweight insulated jacket points in the warmth department. Offered in a rainbow of colors from conservative to super bright, the Shimmer Flash is a sure favorite of those who like conquer cold conditions in style.
Features:
Omni-Heat thermal reflective and insulated
Omni-Shield advanced repellency
Interchange compatible
Attached, adjustable storm hood
Drawcord adjustable hem
Interior security pocket
Zip-Closed pockets
Comfort cuffs
Thumb holes
18.4 oz
Center back length: 26"
Imported
Fabric
:
OMNI-SHIELD SHELL
100% nylon 20D Power Rip
OMNI-HEAT LINING
100% polyester Thermal Reflective Microtex
OMNI-HEAT INSULATION
50% polyester/50% recycled polyester OH, 100g
Omni-Heat™ Reflective
Thermal Reflective Warmth
Omni-Shield™
Water and Stain Repellent
Technology Videos
Omni-Heat™ Reflective
Magic in a little
silver dot.
Breathable material with little silver dots that reflect body heat.
Omni-Shield™
GO AHEAD.
TRY AND GET DIRTY.
Helps you stay clean and dry by resisting absorption of liquids.
Reviews
Rated

4.7

out of

5

 by

49

reviewers.
Rated

5

out of

5
 by
WarminMinnesota
Definitely RECOMMEND!!
I live in Minnesota and this coat holds up to cold temperatures. I am very pleased with how warm it kept me during our frigid winter weather. Only concern is that some of the seams seems to be fraying every so slightly, so I hope that this does not continue, as I hope to have this coat for several years. Overall, very pleased.
March 25, 2014
Rated

5

out of

5
 by
Christina2
Functional and Stylish!
This coat is fantastic! It might be the warmest coat I've ever owned. It's lightweight, but the reflective heat technology keeps you so warm. My college town gets extremely cold in the winter, and I can wear this around campus and feel protected from the elements. I first discovered this coat when I tried on my friend's, and although I'm usually a small, my friend's medium fit me great! It's also very fashionable! I wear mine just about everywhere right now because it goes with everything and it's so cute!
February 6, 2014
Rated

5

out of

5
 by
Sandy49
This jacket is lovely:)
My new Shimmer Flash jacket is lovely and not bulky and it is lightweight but very warm! I received it during the coldest and snowiest weather on record on Pennsylvania and it is perfect! I am truly enjoying this well-made, stylish and functional jacket.
January 26, 2014
Rated

5

out of

5
 by
Beah
AMAZING
Oh my gosh i love this jacket! It's so comfortable and simple to wear out to a party or wear to dinner. I love it.
January 22, 2014
Rated

5

out of

5
 by
AKCee
Great jacket
This is my second one! It is the lightest-weight, warmest jacket I have ever had. Great fit. My only complaint is that the fabric in the pockets keeps getting caught in the zippers.
January 21, 2014
Rated

5

out of

5
 by
Iowa14
Love it!
This coat is awesome! It feels so light when you are wearing it and not bulking and heavy like some winter coats are. It is very warm. I did have to order a larger size so it would fit in my shoulder area which made the bottom part around the waist a little bigger then I would have liked, but overall fits well. Love it!
January 18, 2014
Rated

5

out of

5
 by
kikiki
LOVE IT
I was skeptical that it would be warm enough for skiing or even be that cute but I absolutely love it. Its really cute and very warm even in New Hampshire and I'm really excited to use it. I got the purple in a small and im about 5'6" and 130 and it fits very well... great price for a great jacket by a great company.
January 16, 2014
Rated

4

out of

5
 by
DeAnn
Great Jacket
This jacket is so warm. It get the job done and it is light weight.
January 16, 2014
Rated

2

out of

5
 by
Emma1221
Color is not what it appears
I received this coat one day later than it was supposed to arrive. I opened it at night when there was only artificial light and I was almost horrified to see a traffic-cone orange color. In comparison to the picture of the coat on my computer I would never call the coat Red. The next day in natural light it looked a little better, but I still was not happy with the color. Unfortunately I can't comment on the warmth of the coat because I returned it the next day. Also although every review I read said the coat ran small, I didn't find that. I ordered a Medium, when I would normally order a Small, and found it to be big and shapeless, it didn't look good on me at all. I returned the coat the next day. I was also very upset to have to pay for the return shipping myself.
January 15, 2014
Rated

5

out of

5
 by
Christi4
Comfortable, Minnesotan winter-proof!
I bought this jacket in black. It looks and feels like a high quality product (which is what you expect from a name-brand like Columbia). I ordered the small, as I'm usually on the fence between that and medium and I'm quite short, and it seemed a bit small at first, but worked out well! As a Texan, I feared my upcoming trip to Minnesota in the winter of 2013, but this jacket kept me completely warm at -20 degree (F) temps with a -60 degree (F) wind chill! (I wore about two layers underneath along with a scarf of course)
January 14, 2014
Rated

5

out of

5
 by
ErinMeerkat
Lightweight but not luke-warm
Its hard to believe that such a fitted lightweight jacket could be so insulating but this one really is! I also love the fit of this coat - its hard for me to find a long and slender cut in warm coats but this one is very flattering. I took this snowshoeing last weekend and it was perfect
January 14, 2014
Rated

4

out of

5
 by
Greeneyes52
Lightweight
Nice jacket. Great for layering. I wish hood was detachable. But, overall, always pleased with Columbia's function ability and stylish looks. Will add this to my growing collection of Columbia outerwear.
January 13, 2014
Rated

5

out of

5
 by
RunninSuz
Amazing warmth in a very lightweight jacket!
Love this jacket! Great looking, very soft and comfortable and so warm for such a lightweight jacket. Have some Columbia zip up boots with Omni-heat and have never gotten cold feet. Thanks for making a very functional jacket that will get much use!
January 11, 2014
Rated

5

out of

5
 by
Garrett
Excellent!!
I love this coat! It's so soft, WARM, and comfortable. Great product that I would recommend to everyone. I usually wear a size small but chose to get a medium because it runs a little small. It's a great fit and color. I love it!
January 9, 2014
Rated

5

out of

5
 by
Zoey07
Excellent!!!!
This jacket is amazing! It is super light and not bulky at all. We recently just had a snowstorm with temperatures at -16 with -43 degree windchill and the cold never touched my upper body. The only thing I worry about is how durable the jacket is, I'm afraid if it catches on something it will rip easily just because it is so light...but so far every thing has been fine! I couldn't ask for a better jacket and I am very picky. This is the first one I have ever really loved!
January 9, 2014
Rated

5

out of

5
 by
Kim59
This product does have great features like the thumb loop to prevent riding up
N.E. Weather has been below normal since we received jacket and has performed excellent.will definitely stick to columbia from now on.
January 8, 2014
Rated

5

out of

5
 by
Jewells
Perfect for small women and teens
I bought this jacket for my h.s. daughter. She loves that it is lightweight and warm and good in the rain. Perfect for Portland! The XS fits her well, as she is in the size 0 - 2 range. It looks so nice I wish I had one for myself, although I would choose more subtle colors. She loves the purple.
December 30, 2013
Rated

4

out of

5
 by
rozyskye
This coat it very attractive and has nice features.
I bought the Shimmer jacket. I originally got a medium as that is the last Columbia I bought, however it was too small. The sleeves were long enough but the fit was a little tight. When I received my large jacket, the overall fit was good, but the sleeves are too long. I am 5'6" and always have trouble with sleeves, but this time it is the opposite. They are about and inch too long and hang down to my knuckles. The thumb holes seem to tug just a little and the armpit area is a little tight but bearable.
December 27, 2013
Rated

5

out of

5
 by
meganofmichigan
warm but thin - great coat!
love this coat. so warm but so thin. absolutely wonderful. the colors are bright (blue) and perfect fit.
December 24, 2013
Rated

5

out of

5
 by
ColoradoMigrant
Super warm Jacket
Wore this jacket during Denvers "cold snap" when it was in the negatives for a week and it worked like a charm. The fit is slightly small, but other than that the jacket was a wonderful purchase. Super light weight, yet keeps everything warm.
December 23, 2013
Rated

5

out of

5
 by
CherCher91
Everything I was hoping for!
Got this jacket because I wanted a less bulky winter coat for the Pullman winter. Within the first week it was tested in -10 degree F weather, and it kept me nice and cozy. The fit is great, I'm a fairly active person and it moves and breathes very well. It's a really great coat; I have already recommended it to several of my friends.
December 18, 2013
Rated

5

out of

5
 by
Sub18
Fantastic Winter Jacket!
This jacket is my first Columbia product. It is lightweight but warm. I have tried the jacket outside in single degree temperatures and have been totally impressed. I would not hesitate to buy another product from Columbia!
December 18, 2013
Rated

5

out of

5
 by
bigDaddy55
unbelieveable
Brought this for my collage student and she loves it, light and warm is what she calls it.
December 17, 2013
Rated

5

out of

5
 by
MollyK
Perfect for layering, snug and light!!!
I just got this jacket, the fit is great. Its really light, and when I tried it on over my thin sweatshirt I was instantly extra warm and cozy! I can't speak much for durability yet because I just got it but my friend has had one for awhile and she loves it. I got the red......which isn't really red. It's more of a coral, salmon color which was surprising but it's very fun and feminine.
December 17, 2013
Rated

5

out of

5
 by
Mish1100
Modern retro
I love this jacket. I have had many compliments about it looking retro but modern retro. I have worn it curling, hiking and ice climbing and it has performed well for all those activities. It kept me warm, in -5c , -10c temperatures. I would recommend this jacket for causal wear but if you are looking for a winter jacket for colder temperatures like -20ish then I would suggest one of Columbia's down jackets
December 17, 2013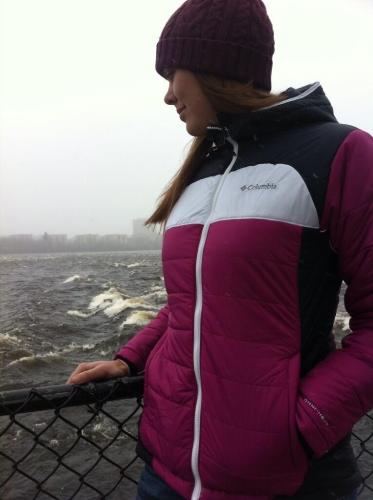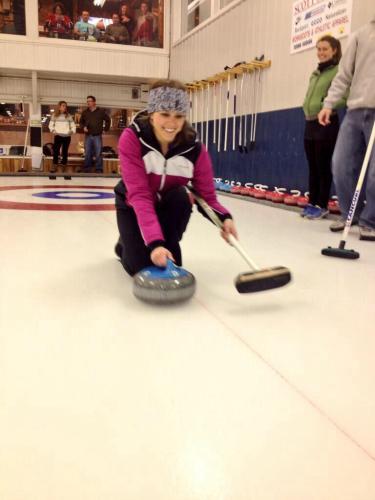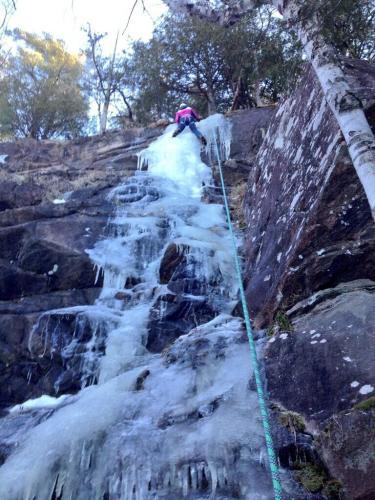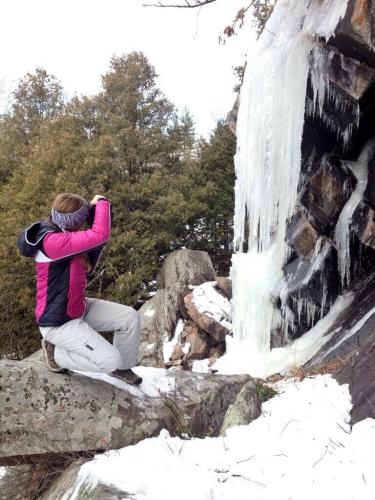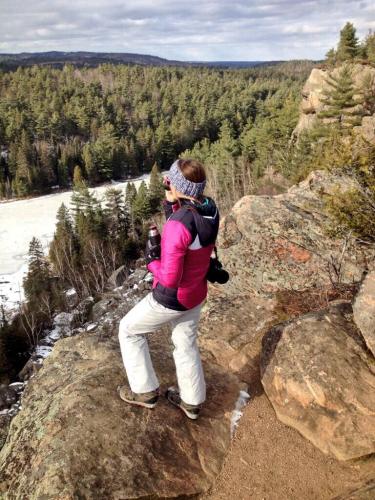 Rated

5

out of

5
 by
LRJohnson
Great Coat
Great coat, you don't need many layers underneath it definitely keeps you warm. When you are wearing it you can feel it get warmer as it reflects your own body heat. I use this for field work. Love this.
December 17, 2013
Rated

5

out of

5
 by
lisa21
Love this jacket!
I was very surprised when this jacket came and it was so light.I didn't figure there was any way it could be warm,but it is.I love everything about this jacket.It is so lightweight that it is very comfortable to wear shopping,no bulky coat to have to hang on to.I have had a lot of compliments on how it looks and how it fits.
December 16, 2013
Rated

3

out of

5
 by
CityGirl700
Good But Not Great
After reading multiple reviews on Columbia women's jackets that have Omni-Heat insulation, I ultimately decided to purchase a "Shimmer Flash" jacket, as in the description it has 100 grams of insulation. To my understanding based on the jacket's description, the jacket was supposed to keep me warm in very cold conditions. So, I was surprised to find that this jacket left me shivering cold if I am in an environment less than 35-40 degrees Fahrenheit, even with earmuffs and the jacket's hood on. While it's great that the amount of insulation is mentioned with each jacket description, if in the description I would know to what temperature I would be kept very warm, perhaps I would have chosen a different jacket. I purchased this jacket in Abyss/Hyper Purple, and the color is beautiful and complements me very well. I also like the fact that unlike other puffy coats, this jacket is more form-fitting and not too bulky. However, if you are considering purchasing this jacket, please keep in mind that you will likely have to order the jacket one size larger than what you currently wear. I am a size 6, but I ordered this jacket in a Medium just to ensure I had enough room for heavier sweaters and enough length to cover most of my backside. Also, if you do decide to order this jacket, you might have to wear at least one extra layer (like a sweater) to ensure that you will be warm enough outside.
December 16, 2013
Rated

5

out of

5
 by
JennyDfromOP
deceptively warm
I ordered this jacket online and was disappointed by how thin it was. I never thought that this light of material would ever keep me warm enough. I was wrong! This jacket keeps me SO warm. I love the option of the wrist cuffs with thumb loops. On particularly cold days (temperatures below 15 or 20) I will wear a light fleece underneath and I usually get too warm. I would recommend this jacket to anyone!
December 16, 2013
Rated

5

out of

5
 by
Grandma4
Warm jacket
Loved this jacket, great color, light weight but very warm.
December 15, 2013
Rated

5

out of

5
 by
SimpleSara
Classy & Sporty Warmth
Classy lines. Sporty look. Thumb holes keep all that reflected heat in. Layer underneath for skiing. Toss over a tee for running in the cold. I love my flash jacket!
December 15, 2013
Rated

5

out of

5
 by
Tori33
Boom.
I live in Indiana and the temperature has already gotten into the single digits. It was chilly and windy the other night - while my legs froze, my upper body felt fine. This coat has done a great job of keeping me warm. It doesn't trap excess heat, so sometimes I don't feel like I can possibly be that warm, but my upper body isn't cold, I'm just not excessively warm. If you like having a lot of extra heat trapped around you, this coat will not do that. Very breathable material and the coat only weighs a pound or two. It's very movable and not stiff. The material is a slicky-type but it doesn't make that obnoxious rubbing sound when I move. The sleeves are a perfect fit and my arms are long. The comfort cuff on the sleeves are nice for keeping me warm and keeping air out, my only complaint is that I like to wear hoodies underneath and that makes my wrists bulky or my sleeves don't reach my wrists, which can be annoying. The hood is warm. The pockets are soft and warm. The pockets don't have very large openings, which is great for keeping the air flow minimal but it can make it slightly difficult getting things in and out; it's great for keeping my hands warm though. The top of the front zipper has special cloth lining it so that when it rubs against your skin it is soft and not abrasive. I haven't used the inner pocket yet but it is very large. There is even a very tiny slit to fit my headphones through to listen to music with the iPod inside the jacket. My hips/waist put me at a small but my bust put me at a medium, so I ordered the medium; definitely a good choice. The jacket comes an inch or two past the top of my jeans and generally I like longer, but I haven't really had any problems with the jacket not covering me when I sit. I am 5'9'', 135 lbs.
December 15, 2013
Rated

5

out of

5
 by
cho125
women's shimmer flash jacket
This Jacket is warm and lightweight it feels good to wear, especially in cold weather when I take the dog for a walk, and I love it so much. So Warm.
December 13, 2013
Rated

5

out of

5
 by
Snooks
GREAT COAT!
I would reccomend everybody buy a Columbia. This coat is really light so it fits like a jacket;however, it keeps you WARM (due to Omni heat) just like a huge winter coat would.
December 10, 2013
Rated

5

out of

5
 by
kim0858
Women's Shimmer Flash
Best jacket I have ever owed. So happy with this purchase that I ordered a second in a different color!
December 9, 2013
Rated

5

out of

5
 by
EmfromCali
Best Winter Jacket I have Ever Had
I just moved to Minnesota from California, and I purchased this jacket as an every day coat that can keep me warm. So far, I have worn it doing everything from shopping around town, skiing, and shoveling snow. This morning I wore it shoveling snow (it is 6 degrees, colder than that with the windchill) and I was toasty warm but still able to move well enough to get my walk way cleared. I HIGHLY recommend this jacket! It does run small, so order a size up from your usual, especially so that you can wear layers underneath. This is a great product, and I have a feeling I will be a Columbia fan from now on!! I plan to get gloves and boots with the same omni-heat technology- so amazing!
December 5, 2013
Rated

5

out of

5
 by
KJF107
Great jacket
Bought this for the wife. She loves it, super warm, super light weight, this jacket weighs less than 2lbs. The first day she wore it, it was bout 25 deg F outside with 20 mph winds. Her statement was "kept me super warm, and while I was in the store shopping I didn't even realize I was wearing it"
December 2, 2013
Rated

5

out of

5
 by
Lisa520
Love this coat!
I love this coat! Living in Montana the winters get very cold & I love that this coat is warm yet not bulky. I can still be active outdoors and stay warm! I love the bright color also, much better than drab black! I got the red hibiscus.
November 25, 2013
Rated

5

out of

5
 by
ContentBuyer
Radical
I really liked this jacket. It is SUPER light and it really does keep you warm. I wear it walking to class, and it is wonderful, especially when it's raining/snowing. Sometimes it's even too warm (which isn't a bad thing at all, especially since I plan on wearing it all winter). It's also very soft and it looks good. I've gotten compliments on it. It's pretty radical.
November 21, 2013
Rated

2

out of

5
 by
CherBear
Length too short
I bought the jacket for my daughter to wear when she was outside with her boys. Although I think it would have warm but not bulky, the length was way too short. My daughter is average in height but it barely came to below the top of her snowpants. She would have been constantly trying to pull it down if she was sledding with her boys. I had to return it.
November 19, 2013
Rated

4

out of

5
 by
nicole071
great coat overall!
it is a very good coat and it sure does keep me warm. the size i got was what the sizing chart recommended, but i felt that it fits a bit bigger. other than that it is very nice and stylish. I enjoy it and it will sure keep me warm this winter.
November 18, 2013
Rated

5

out of

5
 by
Dogmama
Comfortable and Warm
Great jacket! It's really lightweight but so warm I can be outside with just a T-shirt underneath.
November 17, 2013
Rated

4

out of

5
 by
susie1
great buy
I purchased the women's shimmer jacket size extra large. It is light weight and easy to wear. It is true to size and provide warmth from you own body. Overall it was a great buy.
November 12, 2013
Rated

4

out of

5
 by
Maggie01
A Good Winter Coat
I like the way the coat looks and fits. It is warm but not bulky. I spent a lot of time outdoors last weekend wearing the coat and was mostly comfortable. It was about 35 degrees and windy. I needed to go back in and put on more layers.
November 11, 2013
Rated

5

out of

5
 by
Mandilee74
LOVE IT
I love everything about this coat.... I work outside all day rain, sleet, or snow and this coat works wonders.
October 23, 2013
Rated

5

out of

5
 by
MR2004
Great lightweight winter coat!
I am impressed with how lightweight, but warm this coat is. This coat fits very well and is not bulky or puffy like most coats are.
October 21, 2013
Rated

5

out of

5
 by
Conniebg
Love it!
It's warm and fluffy and comfy and it looks great! It really keeps the body warmth, haven't felt cold since I bought it. It's awesome!
October 18, 2013
Rated

5

out of

5
 by
greytbones
Great Coat
My wife loves this coat. It has not been truly tested out in the real cold yet.
October 16, 2013
Rated

5

out of

5
 by
Gabota
Excellent product!!!
Excellent product, comfortably!!! I love it, also is not heavy and really really smoothy!! High recomend it!!!
September 13, 2013
2017-01-21
bvseo-cps-pl-PRR
2017-01-21 T13:02:01.159-06:00
bvseo_lps, prod_bvrr, vn_prr_5.6
cp-1, bvpage1
co_hasreviews, tv_49, tr_49
loc_en_US, sid_WL5497, prod, sort_default
Size & Fit Guide
Size & Fit Guide
Women's Body Measurement (Inches)
Size
XS
2
S
4-6
M
8-10
L
12-14
XL
16-18
Bust
32-33
34-35
36-37.5
39-40.5
42-44.5
Waist
25.5-26.5
27.5-28.5
29.5-30.5
32-33.5
35.5-37.5
Hips
34.5-35.5
36.5-37.5
38.5-40
41.5-43
45-47
Size
L
12-14
XL
16-18
Bust
39-40.5
42-44.5
Waist
32-33.5
35.5-37.5
Hips
41.5-43
45-47
How to Measure
1.

Chest/Bust:

Measure at the fullest part of the chest, under the armpits and over the shoulder blades, keeping the tape measure firm and level.
2.

Waist:

Measure around the natural waistline, allowing the tape measure to sit comfortably.
3.

Hips:

Measure around the fullest part of your hips.
4.

Sleeves:

Start at the center back of your neck and measure across the shoulder and down to the wrist. Round up to the next even number.
5.

Inseam:

Measure from the top of the interior leg to the bottom of the ankle.
Women's Fit Guide
Performance
Body contouring fit conforms to movement.
Active
Body skimming fit with end-use mobility in mind.
Modern Classic / Regular
Universal, easy fit for comfortable range of motion.
Relaxed
Most generous fit for a full spectrum of movement.
How to Measure
How to Measure
Fold up at dotted line.
Place against a wall or other 90 degree surface.

Place heel against fold/wall on flat level surface.
Mark the end of the longest toe with a pen or pencil.
Measure both feet and use the larger measurement.
Read measurement and compare to size chart.
When comparing on the size chart, determine the closest larger measurement and use that number to determine your shoe size for your country's shoe measurement standard.
Shipping & Returns
Shipping & Returns
Shipping Information
Shipping Method
Rate
Expected Delivery Time
UPS Ground
$6.00
3-7 Business Days

UPS 2-Day Air
$12.00
2-3 Business Days
UPS Overnight
$19.00
1-2 Business Days
Free Standard Shipping
Available for Greater Rewards members. Learn more
Return Policy
Returns are accepted within 60 days of the purchase date online or in-store. Your apparel must be in original and unworn condition, with tags still attached. Footwear returns must also include the original box.
Still Have Questions
See our Customer Service section for more details. Visit Customer Service