SOME CALL THIS A DREAM JOB
We scoured the globe for two people who could prove they can test gear in the most unforgiving conditions on Planet Earth and tell the world about it. We hired two people to be the ultimate testers, world travelers, glacier climbers, brand ambassadors, social media gurus, nature photographers and spelunkers all-in-one.

And we've found the perfect people to carry the torch from season one.
MEET COLUMBIA'S DIRECTORS OF TOUGHNESS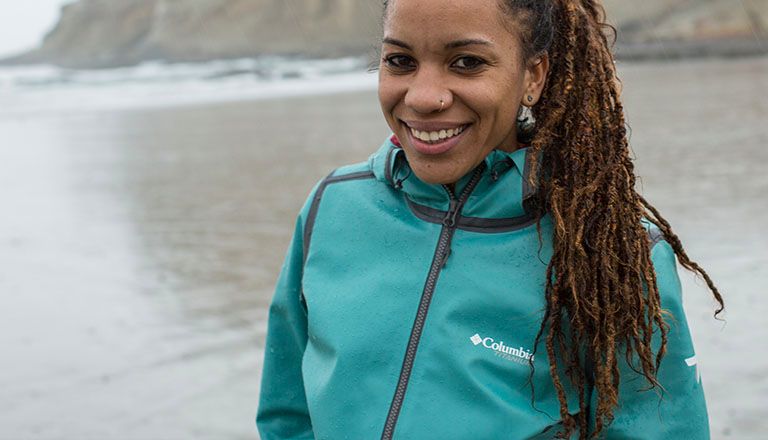 Faith Briggs is an avid runner and documentary filmmaker from Brooklyn, New York. She's passionate about sharing stories from diverse communities and can always be found with her camera, whether at New York Fashion Week or in the cloud forests of Honduras. Faith is equally at home running trails upstate or sprinting down 5th Avenue. A dedicated urban runner, she's a member of Black Roses NYC. When Faith sets her mind on something, she never gives up. She lives by the motto #goodvibesonly and loves to show that women and girls, literally, run the world. Follow Faith's adventures on Twitter and Instagram.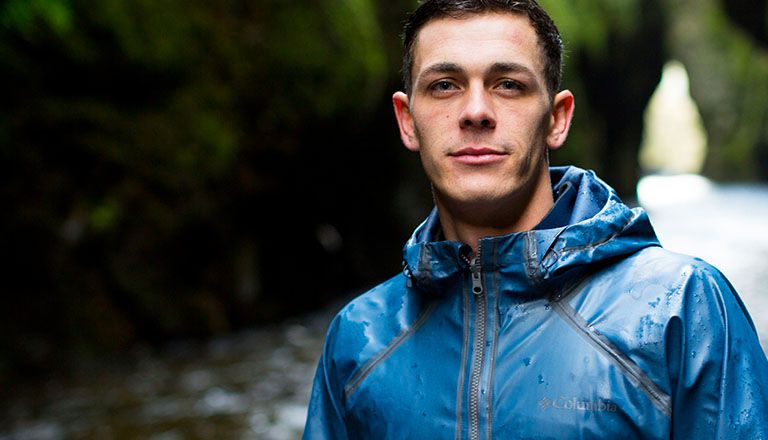 Mark Chase is our first international Director of Toughness and hails from Gloucester, England. Raised on a diet of climbing, skiing, camping, hiking, and rugby, a safe office and a cozy bed were never going to cut it. An ex semi-professional rugby player, Mark is used to challenging himself both mentally and physically. After retiring from rugby, he discovered a passion for adventure. Working, playing, and often living in the outdoors, Mark continually pushes the limits to feed his natural curiosity, and was recently described as "an adrenaline junkie with a camera." Follow Mark's adventures on Twitter and Instagram.
SWEAT AND ENLIGHTENMENT
IN COLOMBIA

INTO THE HEART OF THE WORLD
Faith and Mark landed in Colombia mere yards from the crashing surf of the Caribbean Sea. That scenery would change quickly. Airport tarmac became pavement. Pavement turned to dirt. Eventually, as they drove deeper and deeper into one the tallest coastal ranges in the world, the roads stopped altogether. But the trail—and the journey—had just begun.

What lay ahead would be grueling. Faith and Mark would hike to an elevation of nearly 15,000 feet through thick rainforest and along stark ridgelines in both tropical heat and torrential downpours. If they were lucky.

They were, after all, trekking high into the Sierra Nevada de Santa Marta Mountains, considered by the indigenous Kogi people to be the beating "heart of the world." Faith and Mark had been granted permission to hike seven hours to a remote Kogi village. But only then would it be determined if they were considered worthy of venturing any further.
A TEST OF INTENTION AND ENDURANCE
Outsiders have rarely set foot in the upper reaches of these mountains. Fewer still have been allowed to visit the sacred lakes protected by the Kogi and nestled high within the Sierra Nevada. Faith and Mark would need permission from a tribal leader (or "mamo") if they had any hope of doing either.

For Faith, arriving at the village was like "walking into another time." The Kogi have maintained a traditional lifestyle for centuries dating back to when their ancestors fled into the mountains at the onset of Spanish conquest. They consider this sacred land, and they its defenders.

After careful inquiry and contemplation, the mamo gave Faith and Mark his blessing to journey onward—and upward—to the sacred lakes. What followed was an epic trek covering more than 10,000 feet of elevation in three days across a range of different climates, ecosystems, and terrain.

"The Sierra Nevadas throw everything at you," Faith said. "There's mud, there's rocks, it's super steep…it was just one foot after another for hours and hours and hours."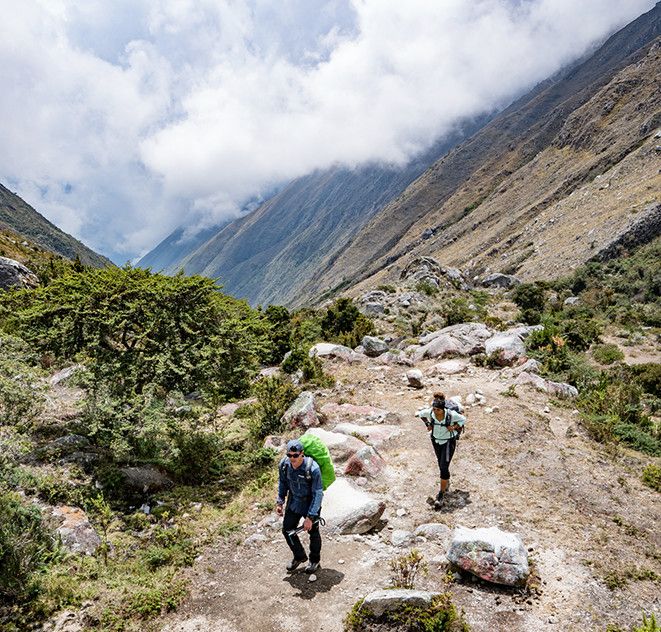 Sometimes to get to amazing communities you need to go through some insane environments. So the trek up there was definitely worth it to be able to meet such great people and to see the land that they're so proud and protective of.
—Faith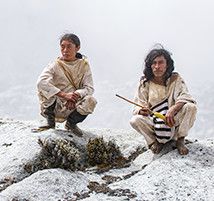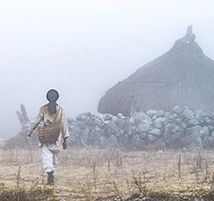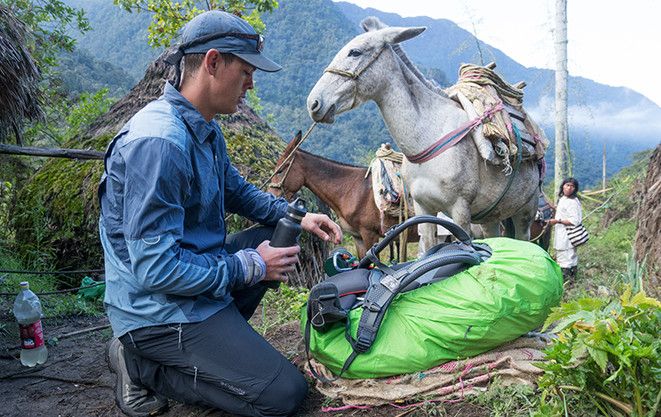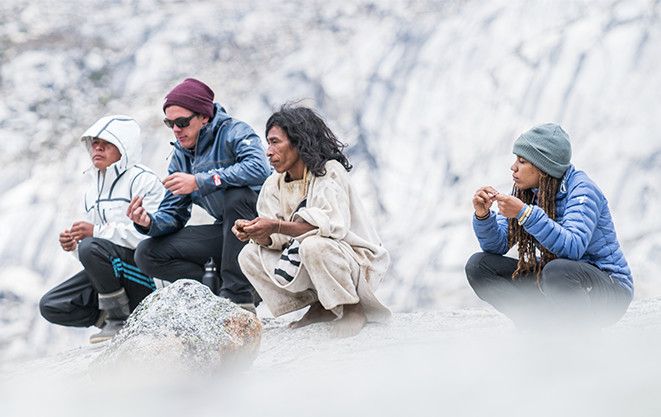 A VIEW FROM SACRED GROUND
Right around daybreak on the fifth day, Faith, Mark and their Kogi guide Edinson crested a ridge just below 15,000 feet and were greeted by the sight of sparkling serenity—the sacred lakes. Near the softly rippling shoreline, they were led through a traditional Kogi ceremony intended to help them leave behind negative energy and return back down the mountain free of those burdens.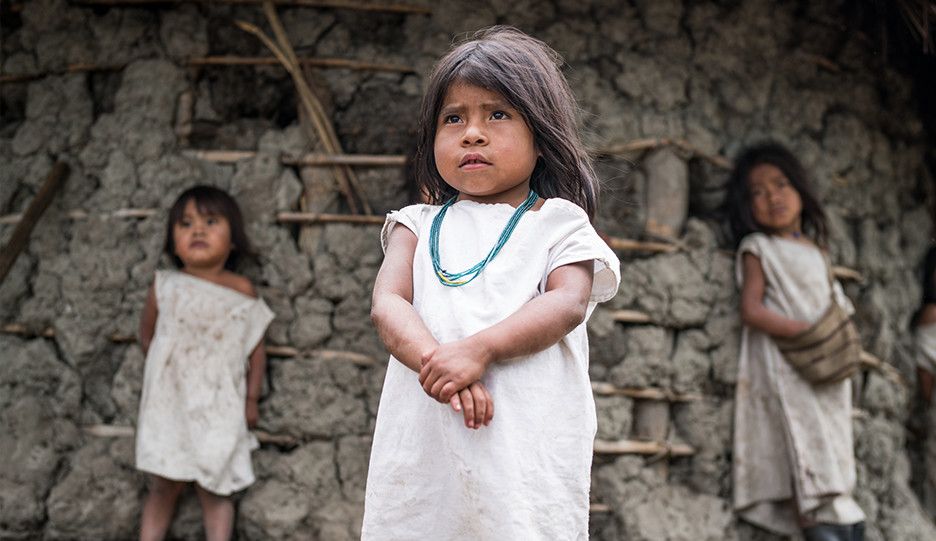 For both Mark and Faith, the one-of-a-kind experience helped solidify what they had learned and observed from interacting with the Kogi people, their culture, and their deeply ingrained belief in protecting the natural environment around them. It was a pulse-pounding, back-aching journey into the "heart of the world," but one that they nevertheless returned from feeling uplifted and invigorated.

"This is not something that I'll remember in 10 years," Mark said. "This is something that I'll remember in 50 years—and for the rest of my life."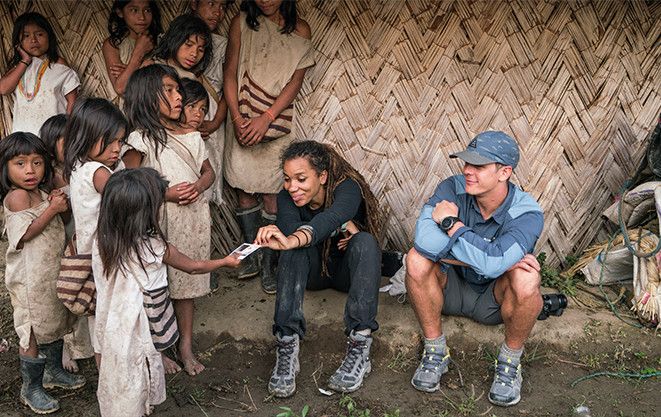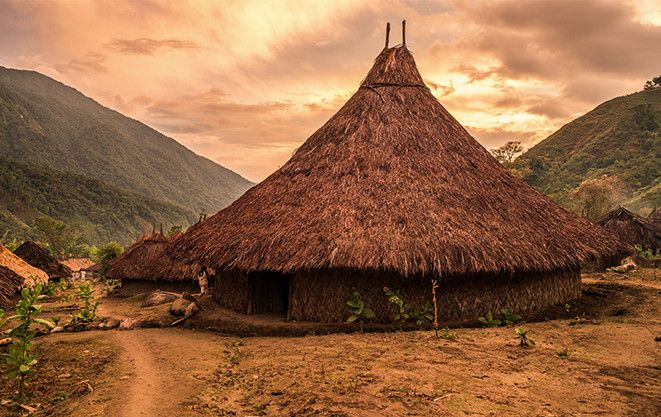 WHERE ELSE HAVE THEY BEEN?