SOME CALL THIS A DREAM JOB
We scoured the globe for two people who could prove they can test gear in the most unforgiving conditions on Planet Earth and tell the world about it. We hired two people to be the ultimate testers, world travelers, glacier climbers, brand ambassadors, social media gurus, nature photographers and spelunkers all-in-one.

And we've found the perfect people to carry the torch from season one.
MEET COLUMBIA'S DIRECTORS OF TOUGHNESS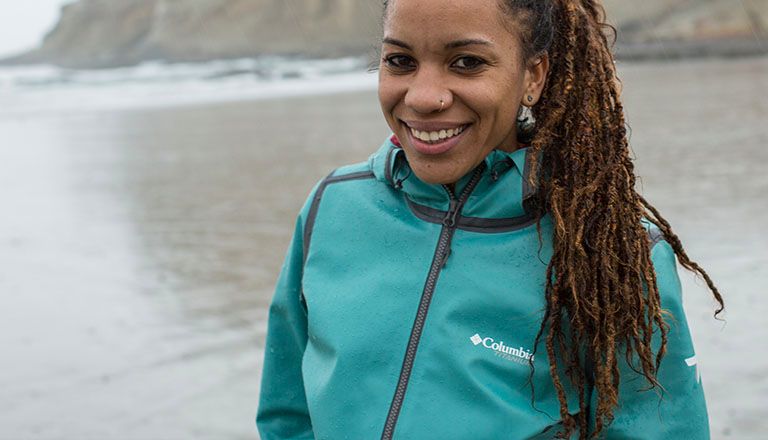 Faith Briggs is an avid runner and documentary filmmaker from Brooklyn, New York. She's passionate about sharing stories from diverse communities and can always be found with her camera, whether at New York Fashion Week or in the cloud forests of Honduras. Faith is equally at home running trails upstate or sprinting down 5th Avenue. A dedicated urban runner, she's a member of Black Roses NYC. When Faith sets her mind on something, she never gives up. She lives by the motto #goodvibesonly and loves to show that women and girls, literally, run the world. Follow Faith's adventures on Twitter and Instagram.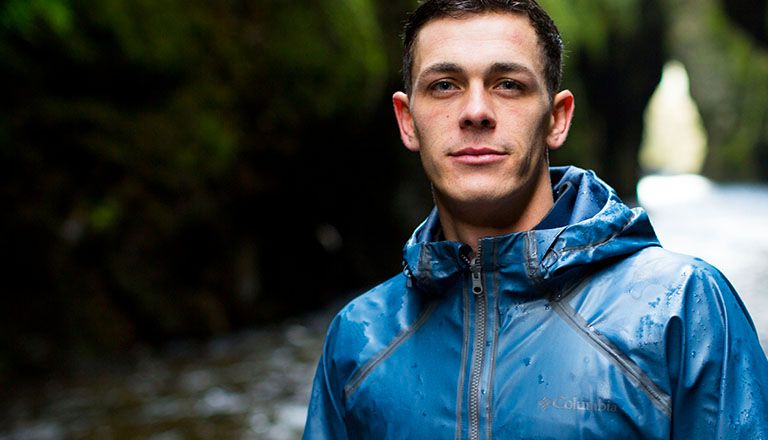 Mark Chase is our first international Director of Toughness and hails from Gloucester, England. Raised on a diet of climbing, skiing, camping, hiking, and rugby, a safe office and a cozy bed were never going to cut it. An ex semi-professional rugby player, Mark is used to challenging himself both mentally and physically. After retiring from rugby, he discovered a passion for adventure. Working, playing, and often living in the outdoors, Mark continually pushes the limits to feed his natural curiosity, and was recently described as "an adrenaline junkie with a camera." Follow Mark's adventures on Twitter and Instagram.
ANYTHING CAN HAPPEN
IN ICELAND

Faith and Mark hiked into the forest on a rough ribbon of trail, over rocks and across fallen trees, before wading fully clothed into a mountain stream. In case there was any doubt, the fact they did that just to find out where their first test would begin foreshadowed what lay ahead for the Directors of Toughness.

"Be prepared for anything and everything," Mark said. "Anything can happen and most likely, with Columbia, will happen."

In Mark's case, that meant going directly back to where he had just come from. "Maybe I really am being fired," he quipped. But flying more than 4,700 miles from Oregon to England was just the beginning.

In the span of a day, Faith and Mark went from trekking through old-growth forest near Portland to standing on the field at Old Trafford, home of world-renowned soccer club Manchester United. That's where they met Man United legend Denis Irwin, on hand to escort them to the primary destination of their first challenge.

"I know you want to play on the surface, but it's too nice here, the weather's too nice," Irwin said waving a hand towards the trimmed perfection of the pitch at Old Trafford. "We're going to head to Iceland, how do you fancy that?"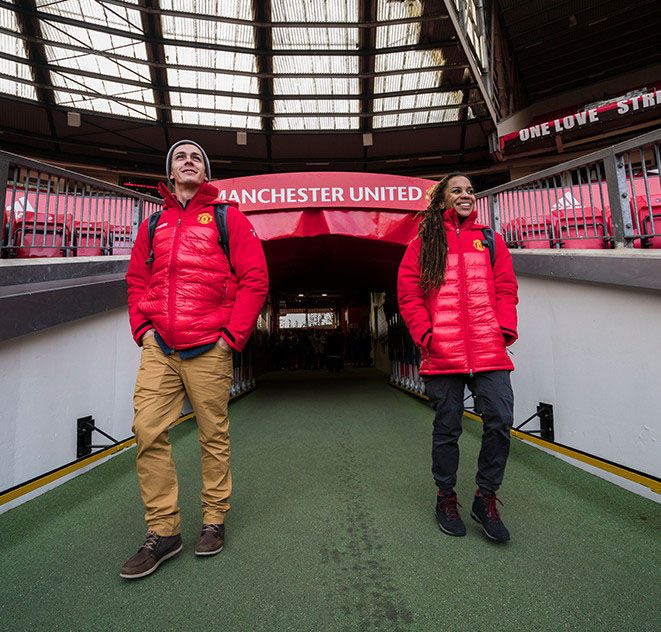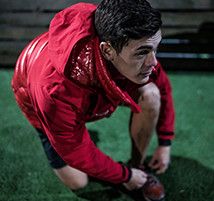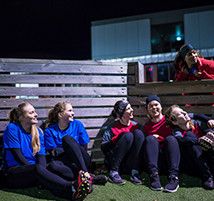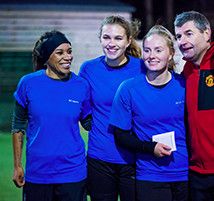 Soon after arriving in Reykjavik, Mark and Faith faced their first head-to-head challenge—a pickup soccer game with a group of local students. The Director of Toughness on the losing side would put their title to the test by taking a swim in the Jökulsárlón glacier lagoon. "I'm gonna win," Mark said. "I need to win."

Mark didn't win. And, the following day, he dutifully swam out into the frigid waters of Jökulsárlón. "Yeah, he's tough as nails," Faith said, watching from the shoreline. "Talking to some folks from Iceland, I pretty much found out that going into the glacier lagoon meant sure death and he just like walked in."

For Mark, it was a small price to pay for soaking in the surreal beauty of Iceland with its smoldering volcanoes, snow-capped mountains, majestic ice formations and lava rock landscapes flanked on all sides by water. Cold, cold water.

"To be there surrounded by these icebergs the size of buildings, I mean I'd do it again in a heartbeat," Mark said. "If my hands and feet hadn't turned blue and started to resemble claws, I might have even splashed around a little longer."

But the main event of this test was still to come. And with only about four hours of daylight in an Icelandic winter, Faith and Mark had a limited window of opportunity. After experiencing the glacier lagoon, they headed for its source—Vatnajökull, the largest glacier by volume in Europe.

First, they strapped on crampons and hiked across the massive ice cap. Then, they went beneath it. Pockets of the glacier begin to melt in the summer months and then re-form at the onset of winter, creating a spectacular, ever-changing network of crystal-clear ice caves beneath the glacier's surface. For Faith and Mark, the awe-inspiring experience was an unforgettable end to this trip—and beginning of more to come.

"I felt like I was surrounded by walls of blue diamonds, everything was so bright," Faith recalled. "It's pretty much indescribable and definitely one of the coolest places I've ever been in my life."



Standing at the edge of the lagoon, I couldn't help but feel happiness… I was starring in my role as a Director of Toughness and it was everything I had dreamed it would be—Cold, wet, painful, daunting, scary, and fun.
—Mark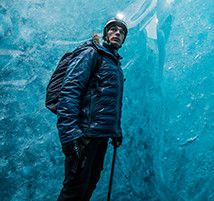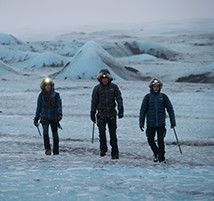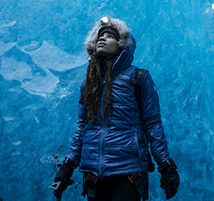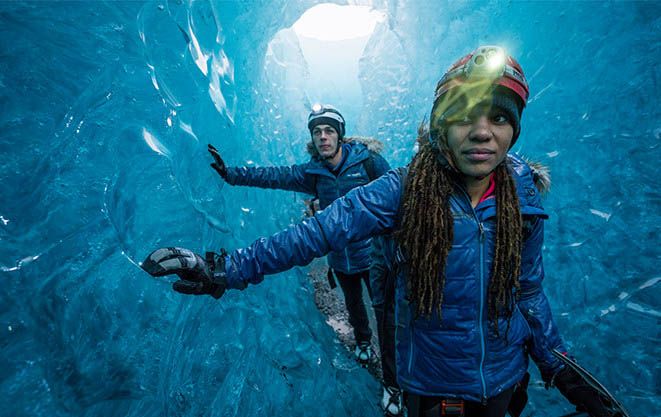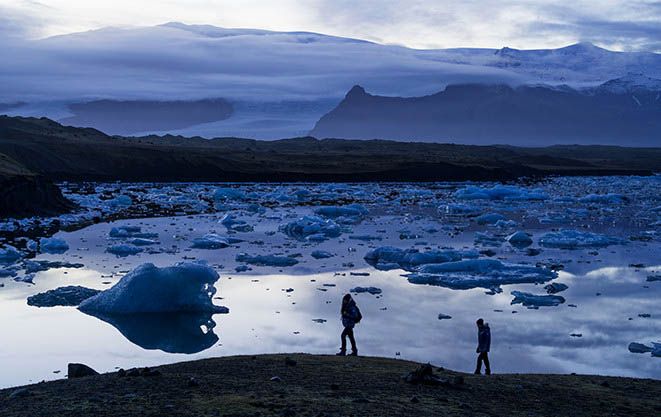 As their plane descended into Reykjavik, Faith and Mark were struck by the juxtaposition between the thick Oregon forestland where they began their first challenge and the stark landscape of where it culminated in Iceland.

Popular legend is that Vikings were to blame for the island's lack of greenery. Faith and Mark discovered that legend is at least partially true when they joined environmental scientist Bjorn Jonsson and a team of volunteers from two organizations dedicated to replenishing trees and plants in Iceland.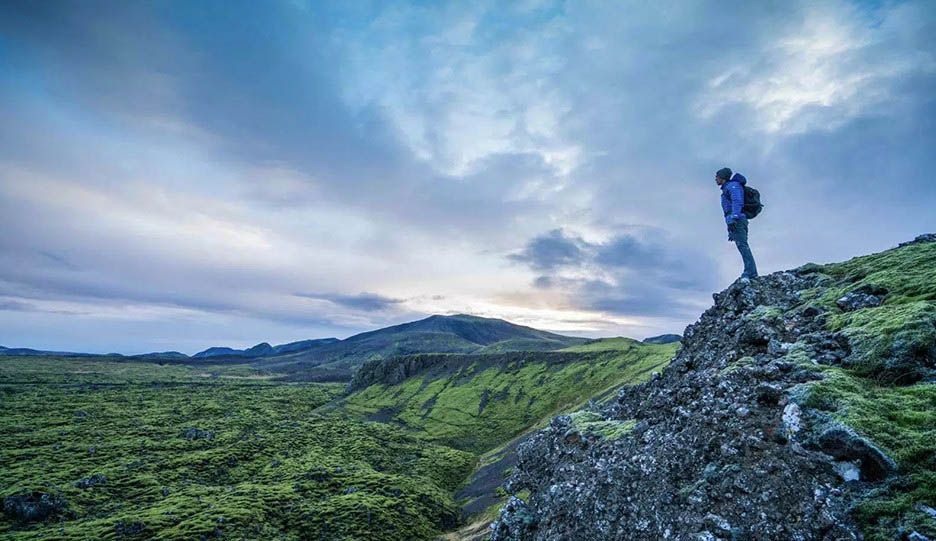 Of course, while the subsistence needs of Viking settlers contributed to the comparatively barren landscape, the fact remains that it's simply hard for plants to survive on an island that is both sub-Arctic and geothermal, with ashy volcanic soil highly susceptible to erosion.

That daunting task is a labor of love for Jonsson and the volunteers who joined Faith and Mark to shovel manure, spread seeds, and plant saplings. Witnessing the painstaking effort also served as a reminder of the reward in giving something back to the people and places the Directors of Toughness encounter.

"It is absolutely a dream job," Faith said, "and this first trip was proof of that."
WHERE ELSE HAVE THEY BEEN?