How do you hike?
HOW DO YOU HIKE?
OWN THE TRAIL
From thru-hiking the Pacific Crest Trail to a leisurely stroll in the park,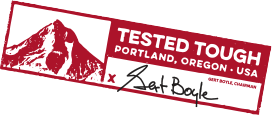 we have gear for every type of hiker.
YOUR TRAIL TYPE IS
EPIC ADVENTURER
You blaze trails, not follow them, even if it means losing a few toenails along the way.
BEST OF THE BEST
This award-winning all-season gear incorporates our pinnacle fabrics, features, fit, and technologies for unbeatable quality and comfort. For your next epic adventure.
OUR FIRST EVER
WATERPROOF PUFFY.
Outdry™ EX Gold Down Jacket ›
By adding our revolutionary OutDry™ Extreme technology to our warmest and lightest TurboDown™, we've invented a whole new way to stay warm and dry. Now you can have it all.
SHOP WOMEN'S TITANIUM
OUR LIGHTEST SHIRT
JUST GOT LIGHTER.
Featherweight Hike™ Long Sleeve Shirt ›
Weighing in as one of the lightest shirts on the market at 3.5 ounces, the Men's Featherweight shirt features UPF 25 sun protection, sweat wicking, and bonded seams for chafe-free comfort over the long miles.
SHOP MEN'S TITANIUM
OUTDRY EXTREME
Our award winning OutDry™ Extreme is our first ever waterproof
and breathable rainwear with a waterproof membrane on the outside and soft, wicking fabric inside.
A Life Well Lived | Columbia
"It's better to be young and trapped than old and trapped."
Just one of the many lessons Columbia employee, Jay Kerr, has learned in life of being Tested Tough
Rewiring the Fear of the Unfamiliar
We all have dreams. But they don't mean anything if we put them Continue reading...
off for someday, in hopes that we
TEN ESSENTIALS "SYSTEM"
Whenever you venture into the backcountry, even on a day hike, you should always come prepared. The 10 essentials packing list was originally created in the 1930's
by The Mountaineers Books to ensure that hikers could respond to emergency situations, and remain safe if forced to spend one or more nights outside. We've listed them below. See more at: Mountaineering: The Freedom of the Hills
Navigation
(map and compass)

Sun Protection
(sunglasses and sunscreen)

Insulation
(extra clothing)

Illumination
(headlamp/ flashlight)

Fire
(waterproof matches/
lighter/candles)
YOUR TRAIL TYPE IS
WEEKEND WARRIOR
For you short-but-sweet adventure hounds. Come Friday, pack up the tribe and go.
TRAIL GEAR
Our trail-ready gear is packed with technology to keep you warm, cool, dry, and protected all year long.
IT'S GOOD TO VENT.
Sliver Ridge™ Plaid Long Sleeve Shirt ›
Designed to keep you dry, protected and comfy during long active days in the sun, this classic shirt features fast-wicking material, strategic venting, plaid prints, and built-in UPF 30 blocking power.
SHOP WOMEN'S
A FOREST ON YOUR CHEST.
Trail Shaker™ Hoody ›
Built for logging miles and looking good, this super-comfortable hoody wicks moisture when you're working hard, and stretches to move with you. A line-drawn graphic inspired by Northwest forests adds edge.
SHOP MEN'S
HIGH PERFORMANCE WICKING FABRIC
Omni-Wick™ efficiently draws moisture away from the body and
enables perspiration to evaporate quickly, keeping you dry and comfortable no matter what.
Tested Tough | Grand Canyon
Meet Columbia employee Peter H. as he tests gear in the
legendary Grand Canyon with his father.
Do You Know the National Parks Foundation?
Do you know the National Park Foundation? Wait until you learn Continue reading...
about their powerful initiatives to
GIRL'S COZY FLEECE.
Girl's Glacial™ Fleece Novelty Hoody Sweatshirt ›
The cutest, most comfortable way to chase away chill, this versatile girl's pullover is crafted from super soft, featherweight microfleece with a dropped shoulder, slouchy hood, and pretty color-blocked design.
SHOP KIDS'
DRY FEET ARE HAPPY FEET.
Women's Conspiracy™ Titanium OutDry® Trail Shoe ›
Suspiciously dry, that's how we describe the waterproof and breathable Conspiracy Titanium OutDry Trail Shoe, with FluidFrame multi-density underfoot support and a TechLite midsole for high-energy return.
SHOP FOOTWEAR
LEAVE NO TRACE
Think of the principles of Leave No Trace as the golden rules of outdoor recreation.
Good wilderness etiquette is essential in safeguarding the pristine wild places on our planet, as well as ensuring quality outdoor experiences for generations to
come. As always, use your best judgement. A little extra effort more than pays off in the long run.

YOUR TRAIL TYPE IS
EVERYDAY WANDERER
Adventure is where you find it, and sharing with friends makes it even better.
ROAD TRIPS AND CAMPFIRES
Grab some friends. Grab some gear and head for the hills. We've got you covered.
A HEAVENLY HOODY.
Castella Peak™ Striped Hoody ›
Layer away in this amazingly comfortable hooded knit long sleeve, featuring a move-with-you stretch construction, flattering lines, and unique asymmetrical hood drawstrings.
SHOP WOMEN'S
PART SHIRT, PART JACKET.
Bonehead™ Flannel Shirt Jacket ›
For days when there's a raw chill in the air, this thick, warm PFG button up keeps you cozy with rich, soft cotton flannel and a featherweight microfleece lining. Like you, it's ready for anything.
SHOP MEN'S
Tested Tough | Ecola State Park
Meet Columbia employee Andy N. as he explores beautiful Ecola
State Park on the Oregon coast with his sons.
Night Photography Advice from Photography Experts
@Columbia1983 and numerous passionate photographers participated in an #OMNItalk Twitter chat to discuss night photography techniques, advice, equipment Continue reading...
GRILL GLORY
Just because you're on the road doesn't mean you have to sacrifice your taste buds. Prep foil packets before you leave to enjoy gourmet meals at the
campsite. And remember, everything tastes better in the open air.