Two men fish in shallow sea water. One stands on a boat and the other in waist-deep water.
IT'S A WAY
OF LIFE.
PFG delivers high-level technical performance and
stylish everyday comfort—on and off the water.
ATHLETE SPOTLIGHT: CHAD HOOVER
Chad Hoover specializes in light tackle, artificial and fly fishing from the kayak for largemouth bass and most inshore, near-shore and offshore saltwater species. He is a founding member and former President of the Tidewater Kayak Anglers Association. Chad is the owner of www.KayakBassFishing.com where he shares his insights and expertise with anglers across the country.

Proud sponsor of Chad Hoover, Tested Tough since 2009. Website:
ATHLETE SPOTLIGHT: CINDY NGUYEN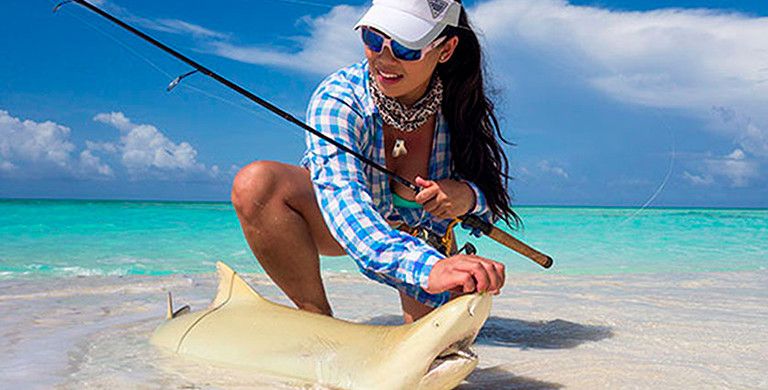 Cindy ("Sid") Nguyen comes from a long lineage of fishing, tracing her family history to fishing villages in Vietnam. Cindy has caught over 60 species of fish, and has combed the waters from the Gulf Coast to Mexico, down to the Bahamas in pursuit of the catch. If she's not traveling the country attending the sport fishing industry's largest events, she can be found "pushing reds" (her favorite species to target) in Texas marshes.

Follow Sid's adventures:
Luck or Skill? You Tell Us. #PFG
We want to see you out there. Because out there, happiness is catching.