A young woman in warm gear in the snow.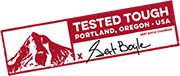 FROST FREE ZONE.
Stay warm, dry, and protected in our new winter gear.
Head to toe gear for the cold weather months ahead.
From slopes to trail – whatever your passion, we've got you covered.
SHOP BY FEATURED COLLECTION  
From just-right sizing to rainwear and fleece – our collections fit every need.

With our free loyalty program, you'll get free shipping always.