Gift Ideas For People You Just Don't Get
Gift Ideas for People You
Just Don't Get

Whether it's your casserole-loving aunt or that teenager who likes to play video games, these gifts are perfect for the people in your life you don't quite understand.



It's that time of year again. The Halloween candy is about to hit the clearance rack and the grocery aisle will soon morph into rows of red-and-green tinsel. It's only a matter of time before Mariah Carey starts singing "All I Want For Christmas" approximately 173 times a day. In addition to the lovely things this holiday season brings (eggnog, candy canes, snowmen, etc.), there's a chore that accompanies it: shopping for people you don't really get.

It's hard to find a thoughtful gift for people you don't know much about. Take your great aunt, for example. She's famous for green bean casseroles and panda-themed embroidery but, other than that, you really have no idea. Or what about that shaggy-haired teenager who always shows up at family gatherings? You don't even know who he belongs to, let alone what he might want for the holidays.

The good news is, you don't have to lose sleep over this anymore. Below, we've gathered five people who might be on your shopping list, along with great gift ideas for each of them. So go ahead and close your Amazon browser and quit typing in "what to buy my random in-law." We've done all the work for you. Just scroll down the page to find the gift you need.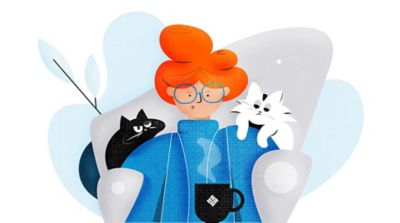 The aunt with too many cats
Maybe she's your actual aunt or maybe she's a friend of the family. A coworker you chat with occasionally (Peggy from Bookkeeping) or that lady your mom went to high school with (Carol who kind of smells like meatloaf). Whoever she is, you don't really understand her and you have no idea where to begin when it comes to a gift. For this woman, the key is something warm, safe, and cozy. Here are some ideas:
The spaced-out teenager
He could be a relative or maybe he's one of your friend's kids. He doesn't say much, but when he does, it's riddled with Gen-Z code words like "bruh," "fam," and "yeet." His mane of hair is always hanging in his eyes and he spends most of the time at family events glued to his phone or playing in the garage on his skateboard. And although he was born in the mid 2000s, his fashion sense looks more like a 1980s episode of "Yo! MTV Raps." This guy is all about style and he loves anything throwback-related. Any of these stylish duds will work: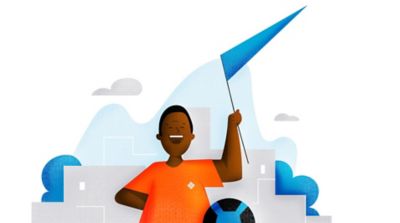 The super parent
Whether it's
mom,
dad,
or even a close friend's parent, there's one thing that unites this personality type: total devotion to parenting. They're on every PTA committee, they attend every soccer game, and they haven't missed a school play since kindergarten. They're multi-tasking machines who are always on the go. If they don't have a real-life minivan, they have a metaphorical minivan. However, they're notoriously hard to shop for because they're so efficient that they already have everything they need. But not to fear, any of these "practical but fun" gifts will put a smile on their face.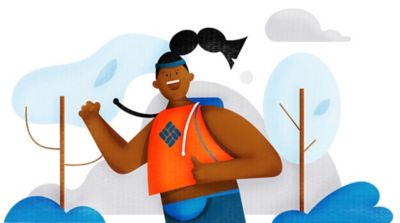 The ultra-hardcore athlete
This is the person who bikes 20 miles to work and back, hits the gym at lunch, and then cools off in the evening with a jog around the neighborhood. With a style and physique that's sort of like "Jillian Michaels meets Bear Grylls," they
ski
,
hike
, bike, and kayak. They compete in ultra-marathons and participate in all manner of outdoor sports. You can't tell if you aspire to be them or if it's exhausting just watching them. You'd like to get them something athletic or outdoorsy but have no idea where to start. Here are some good places:
The energizer kiddo
When you watch this kid running around, it's hard to tell if they're naturally energetic or if someone just gave them seven pounds of chocolate. Their sweet, adorable personality is paired with unbridled energy and it's rare to see them sit down. In fact, you're not sure if you've actually ever seen them in a seated position (though you've certainly seen them crawling
out
of chairs a number of times). They love playing outside—tag, hopscotch, red rover—and they're always off seeking their next adventure. This kid needs a gift that can keep up with their pace.
(And good luck with all that gift-wrapping.)