Teeing Up with Ryan Palmer & Brian Harman
Teeing Up with Ryan Palmer and Brian Harman
With the PGA Tour suspending play due to COVID-19, we asked Columbia athletes Ryan Palmer and Brian Harman about the upside of their downtime. The duo has six Tour victories and three Top 10 finishes in majors between them, with both having reached the Top 25 in the World Golf Rankings during their careers. We discussed putting tips, fishing trips, their favorite golf movie, and more.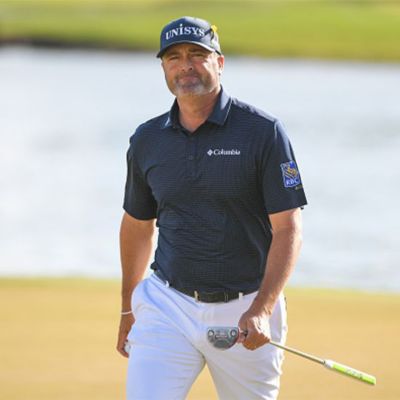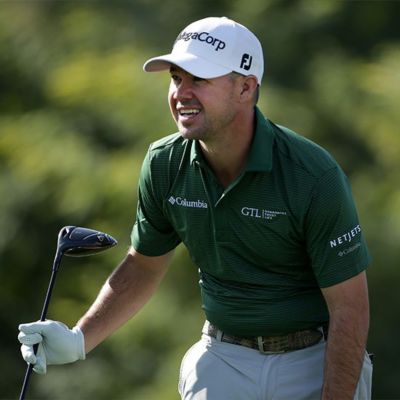 Have you been hitting the course much or keeping close to home?
Ryan Palmer:
I'm just taking it day by day. I'm learning that teachers have a hard job when our kids are at school. I've got a small gym at the house, keeping in shape as much as possible. Golf courses are open here in Texas, so I can still get out and practice and play. I've been bringing my son Mason out golfing, so he's getting more into it.
Brian Harman:
I've been putting in about 2 to 3 days a week, whatever works with the courses [in Georgia] that are open. We've got a little foam thing in the hole so nobody's touching the flagstick or anything and we're being relatively safe.
What are you missing most about the Tour?
RP:
I miss the competition, seeing the guys. I miss getting into the grind on the golf course, coming down the stretch on Sundays, playing in front of our great fans. We'll all be together soon but I do miss the heat of battle for sure.
BH:
It'll be nice to get back out there, man. You don't really realize how much it means to you until you're not doing it anymore. So this is almost like a blessing.
What other positives are you taking away from this moment?
BH:
Honestly, just having a little bit of time. A big bugaboo about the Tour is that we play 11 months of the year and you just don't have time to take a breath. It's been nice to reset and let your body heal up. We don't usually get the opportunity to have more than a month off, so I'm trying to spend as much time with my family as I can and trying to get outdoors and do things that I like but don't normally have enough time to do.
What are your favorite outdoor activities aside from golf?
BH:
Hunting or fishing, whatever's in season. Just chasing something outside. I've been doing a bunch of turkey
hunting
. And then we're catching a bunch of these tripletail fish off of St. Simons [Island]. Tripletail fishing, trout, some red fish, trying to get a turkey, and then we're staying busy getting things ready for deer season in the fall.
RP:
Having a 5th and 7th grader, we go on bike rides, get Maddy on her horse, Mason out on the golf course, stuff like that. We've all gone out as a family and played some holes just to get some fresh air. They've got Dad home, which they're probably tired of, but it's just nice to get outside and embrace this time, to make sure we get through this and keep our loved ones safe.
Any tips for golfers working on their game at home?

BH: It's a great time to work on strength, swinging heavy golf clubs and getting exercise. I've been able to think about where I want to go with my game and work on some things I wouldn't have time to focus on otherwise. If you're a golfer of any skillset, this is a productive time to think about how to improve your game without feeling rushed.

RP: If you've got the space, hit into a net or just go through some reps with your swings. Swing the club as much as possible. Do what you can with your body—exercise, weights, stretches—in the house. I've just been trying to keep my flexibility and strength up. And I've also got one of those putting mats in our media room, so I go in there and hit a few putts.

Any putting tips you can share?

BH: I think mechanics are really important. It's a short action and something that shouldn't vary much day to day. If you get to where your stroke is in a good spot and you're making good contact with the ball, you can only help yourself.

RP: The main thing is just repetition, focus on that stroke and do it consistently over and over again. That's the key in putting. You can't work on your speed or your green-reading at home, but you can always work on the small mechanics of hitting a putt.
Swing Away:
Need new gear to carry you from the first tee to the 19th hole? Check out our
golf collection
.
Who are the other three people you'd pick for your dream golf foursome?

BH: Probably my dad, even though he doesn't play golf. Gosh, maybe Teddy Roosevelt and, let's see… maybe Lewis & Clark, one of that pair? Either one would be pretty interesting to talk to.

RP: I'd say my dad, and I'd love to see what Arnold Palmer was like in his glory days with Arnie's Army and then to see what Ben Hogan was like and talk about his approach to the game.

What's been your best moment thus far on the PGA Tour?

BH: Man, probably making that [28-foot birdie] putt to win the Wells Fargo Championship a few years ago. That was pretty awesome. Beating some good players, making that putt, having my wife and my baby girl there, that's why you do it.

RP: I always go back to the day I first got my [PGA Tour] card, walking across that stage at the Nationwide Tour Championship. And then Mason getting to see me win last year [at the Zurich Classic] was pretty cool. But every day I get to play golf is special.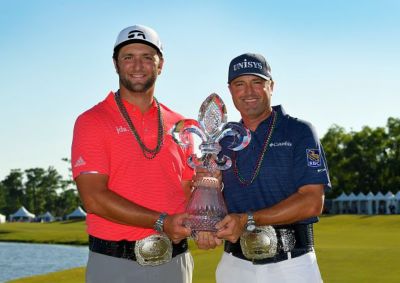 JON RAHM AND RYAN PALMER, 2019 ZURICH CLASSIC
If you could only play one course, which would you choose?

RP: I've always said my last round of golf would be at Pebble Beach.

BH: I'd go back to my home course, Southbridge Golf Club, and play one more time.

Do you have a favorite golf movie?

RP: One of my favorites is Dead Solid Perfect but nobody seems to know anything about it. So, I guess you gotta go with Caddyshack.

BH: The Greatest Game Every Played is on the Golf Channel every now and then. It's alright. But it's hard to find a good, realistic golf movie. Tin Cup is too unrealistic. Happy Gilmore is a spoof.

RP: Go find a VHS and get Dead Solid Perfect. Randy Quaid, man.

Anything else you'd like to add?

BH: As hard as this has been on everybody, it's kind of given me a renewed, rekindled belief in the American spirit, watching people and companies come together has been pretty cool.

RP: Try to stay positive with everything going on. Stay home when you need to. Take care of your loved ones. I believe that we're going to come out better on the other side of this.
Want more outdoors? Connect with @Columbia1938 on Instagram or check out our golf collection.