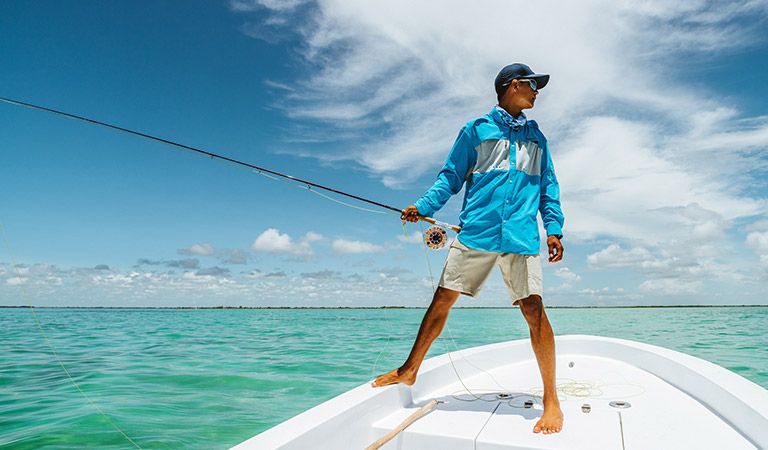 Stay cool when the heat is on with advanced features like sweat-activated cooling, underarm and back vents for increased airflow, and technology that deflects sunlight away from the body.
Minimize moisture when you're battling the elements with features like sweat-wicking, quick-drying fabrics, and waterproof-breathable construction.
Be safe and protected with angler-friendly features like water-and-stain repellent fabrics, and UPF sun protection to help prevent sunburn.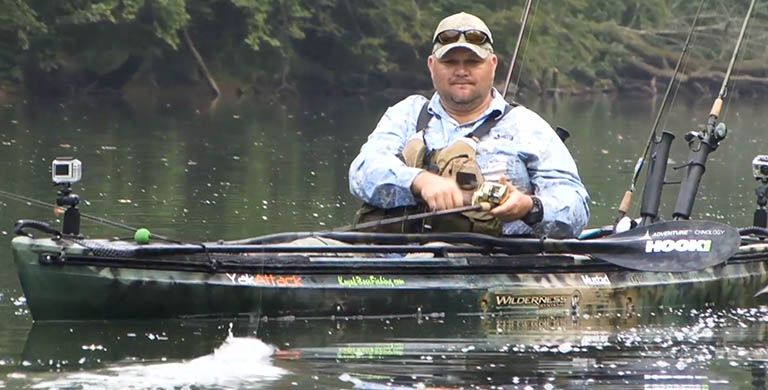 Chad Hoover specializes in light tackle, artificial and fly fishing from the kayak for largemouth bass and most inshore, near-shore and offshore saltwater species. He is a founding member and former president of the Tidewater Kayak Anglers Association. Chad is the owner of
KayakBassFishing.com
where he shares his insights and expertise with anglers across the country.
Check out episodes of "Kayak Bassin' with Chad Hoover," "Knot Right Kayak Fishing," and more at
kayakbassinshow.com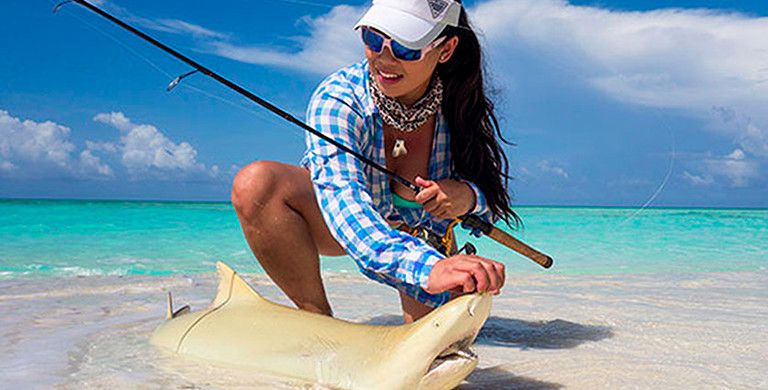 Cindy ("Sid") Nguyen comes from a long lineage of fishing, tracing her family history to fishing villages in Vietnam. Cindy has caught over 60 species of fish, and has combed the waters from the Gulf Coast to Mexico, down to the Bahamas in pursuit of the catch. If she's not traveling the country attending the sport fishing industry's largest events, she can be found "pushing reds" (her favorite species to target) in Texas marshes.
Follow Sid's adventures:
Facebook
Twitter
Instagram
Luck or Skill? You Tell Us.
We want to see your fishing adventures using #PFG.