8 Photos That Will Make You Get Outside This Winter
8 Photos That Will Make You
Want To Get Outside This Winter
These wintry pics will inspire you to get off the couch, fill up a hot thermos, and go play outside
Winter is a magnificent time of year, especially when you're exploring the great outdoors. But it can be difficult to motivate yourself to get out there when you're curled up on the couch or bundled up by a cozy fire. To jump-start your inspiration, we've gathered photos of various outdoor winter activities, from skiing to
snowshoeing
to hiking around the mountains. Take a look at these pics and then turn off Netflix, grab a
warm winter jacket,
and go play outside.
There's something mystical about fog in the wintertime that makes trekking through alpine landscapes seem magical, especially if you have the whole winter wonderland to yourself.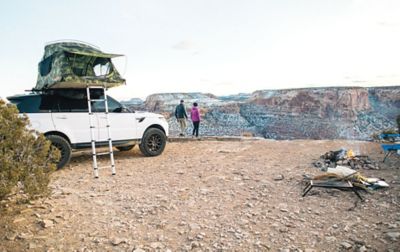 If you haven't tried "
overland camping
" yet, winter is an incredible time to start. All you need is a reliable off-road 4x4 vehicle and a sense of adventure.
You don't have to be a kid to jump for joy when there's snow on the ground. Get outside and romp around to your heart's content—just be sure to bundle up well. For tips on what to wear, check out our
How To Stay Warm Guide.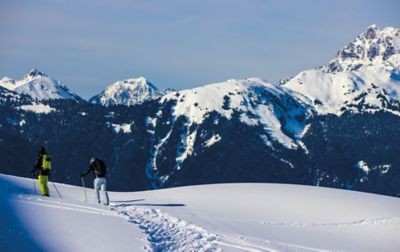 Whether you're out for cross-country skiing or an
epic snowshoeing adventure,
winter is the best time for backcountry excursions. Soak up the pristine sights as you trek through the mountains at your own pace.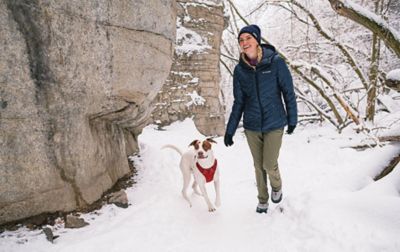 Winter is an ideal time for a little canine bonding—your pup doesn't care what the temperature is, so he'll never complain about the cold.
Hiking around creeks and other bodies of water is especially enchanting in the winter, when the ground glitters with frost. Aside from the picturesque scenery, rushing water always adds an element of excitement and adventure.
Freezing temperatures make a perfect excuse for cabin time with friends. What could be better than being holed up away from the world with your family or your besties?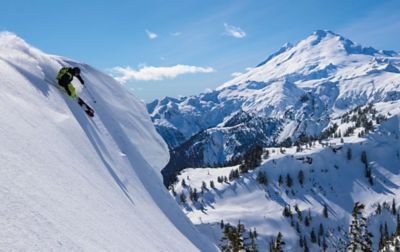 If you're into skiing or snowboarding, then we probably didn't need to convince you how awesome winter is in the first place. Get out there and get some turns!