shop montrail

NOTHING BEATS A TRAIL
As the original trail running brand, Montrail
has been making award-winning footwear since
1982, and partnering with Columbia since 2006.
In 2016, Columbia merged its pioneering
spirit with Montrail's iconic fit, construction,
and technologies to bring you a new era of
world class running gear.

The Fall 2018 collection elevates our reputation
on the trail with new innovative footwear designs,
velocity equipment, and race-day layering options
for all-weather trail running. This head-to-toe
performance line is designed for elite athletes
and any runner with a passion for the trail.
DISCOVER COLUMBIA MONTRAIL
A smooth ride from road to trail.
Pure foam technology is built into every shoe we make. Designed to cushion your foot throughout the gait cycle, its highly flexible and responsive qualities allow you to take on a variety of surfaces and easily transition from road to trail.

Advanced cushioning. Versatile midsole with smooth-riding compression-molded cushion support for road or trail. Deep flex grooves for flexibility. Multi-surface terrain.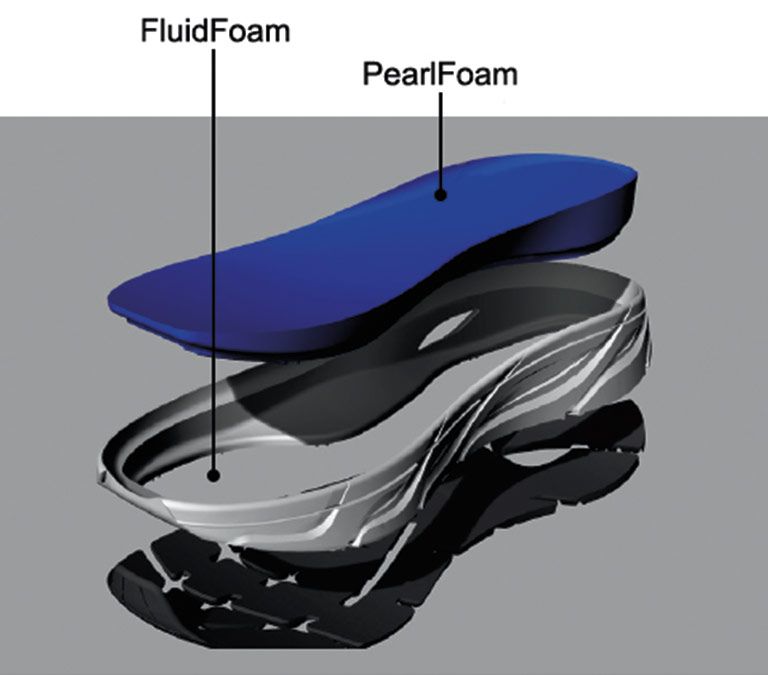 Our latest multi-terrain innovation: visibly different cushioning. The characteristics of PearlFoam™ utilize the eTPEE ability to compress upon contact for soft cushioned landings, but quickly push back to their original shape for optimal toe-offs.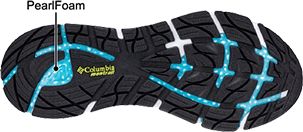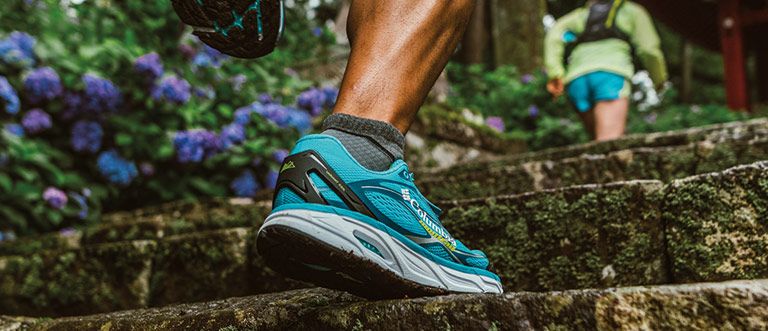 MULTI-DIRECTIONAL SUPPORT
Adapting to uneven surfaces.
Midfoot torsional rigidity is essential when running on uneven and changing surfaces. A stability platform helps reduce over pronation (inward rolling of the foot while running) and keeps the gait straight during transition, while not over-controlling the motion of the foot.

Cushioning midsole. Provides multi-directional support and impact absorbing extensive cushioning to smooth out the trails ahead.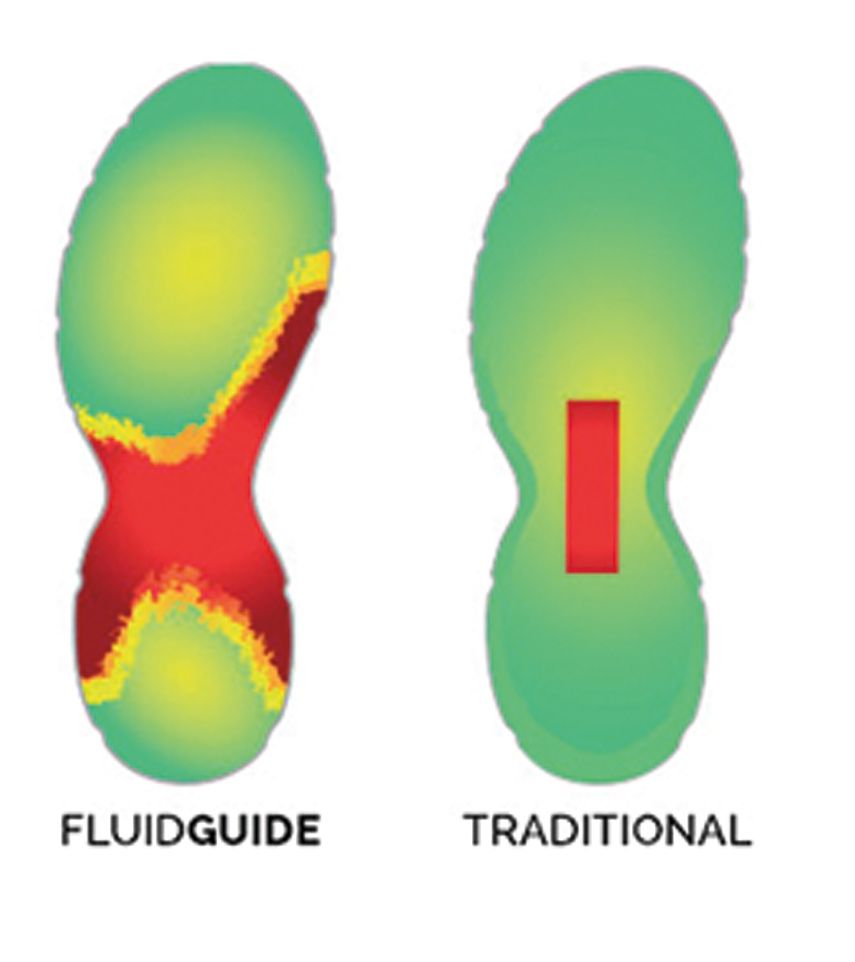 Forefoot support. Increases midfoot torsional rigidity and strength and provides tough, puncture-resistant forefoot protection.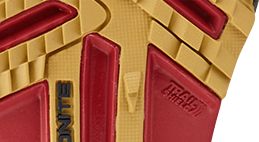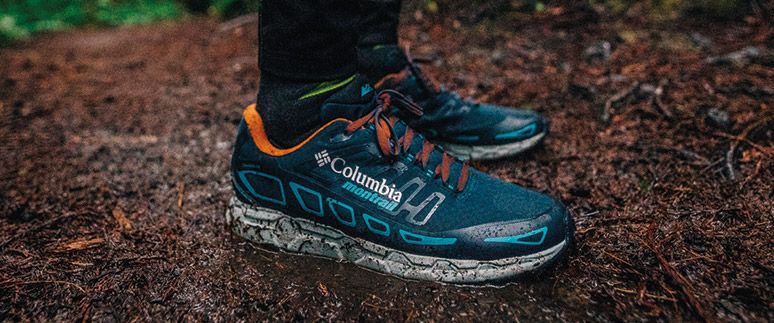 The grip that won't quit.
You never know what's around the next bend when you're running. Uneven terrain, mud, rocks, loose dirt or gravel. Heel and forefoot rubber traction zones with 3-point lugs keep you sure-footed and upright no matter what.
More grip, less slip. Sticky carbon rubber and multi-directional tetrahedral lug design delivers aggressive wet/dry traction across all surfaces.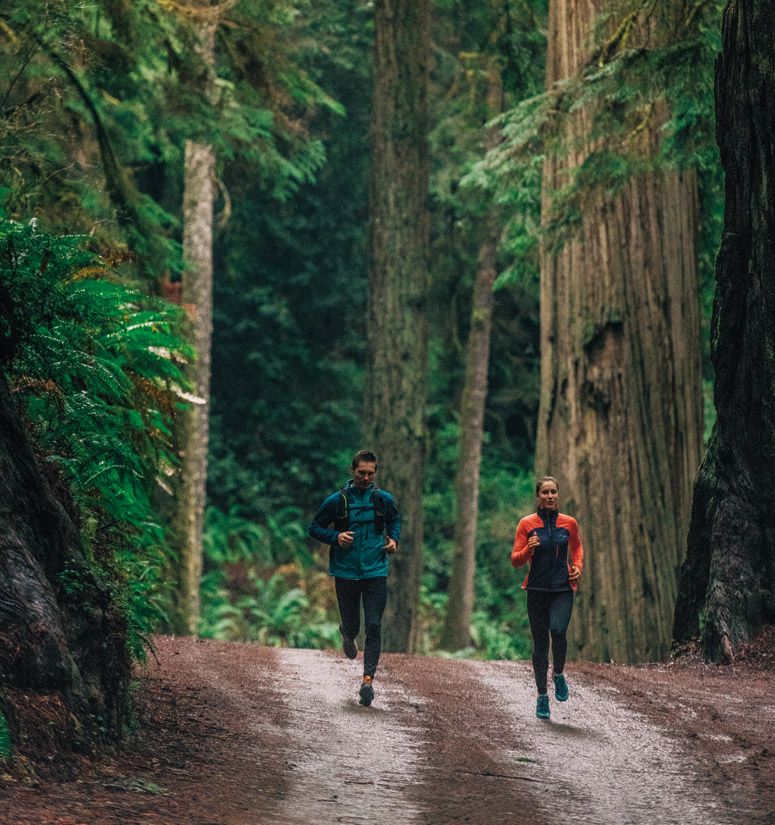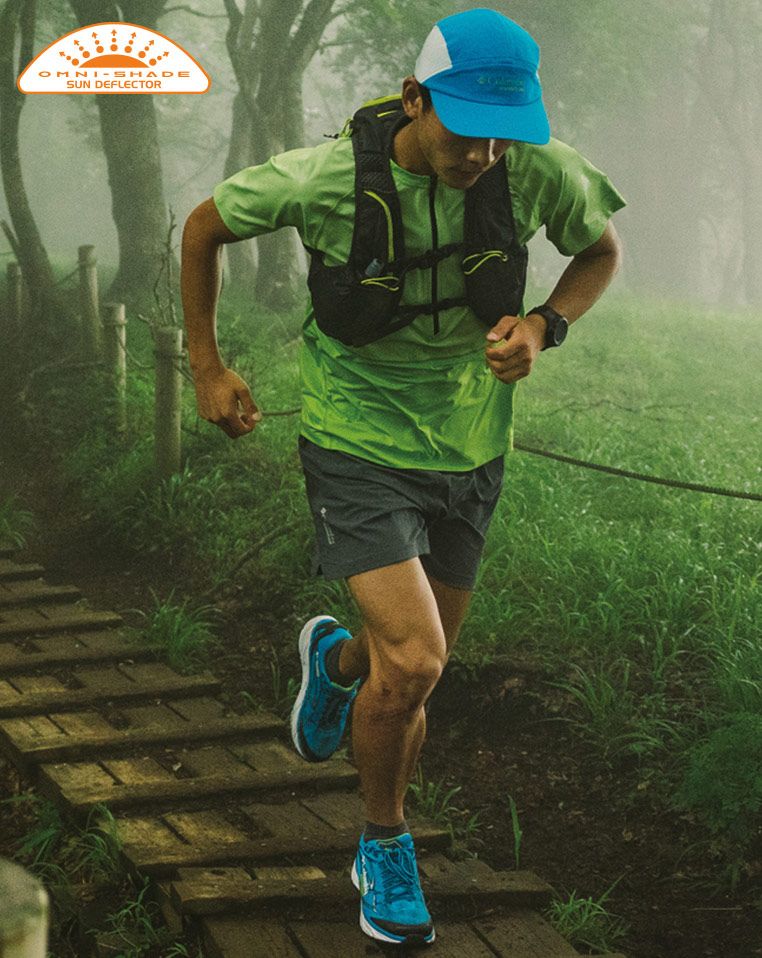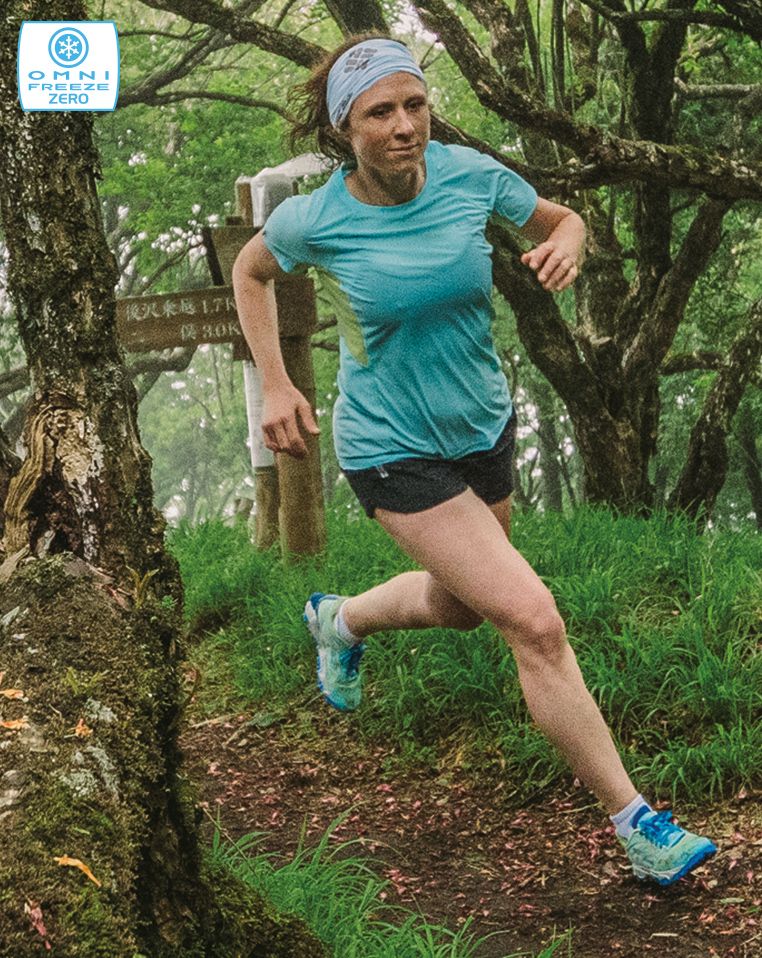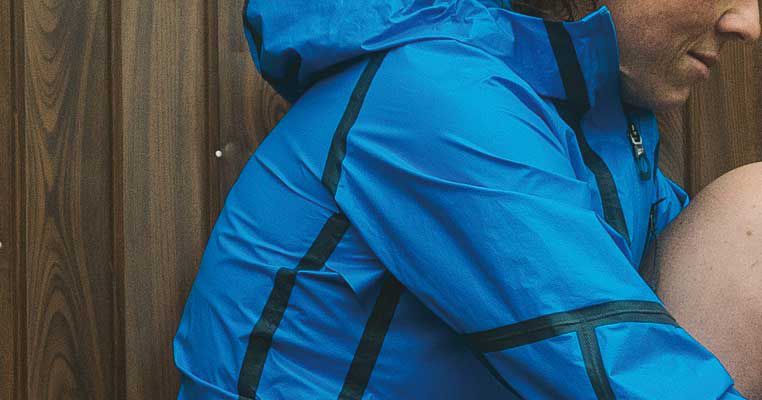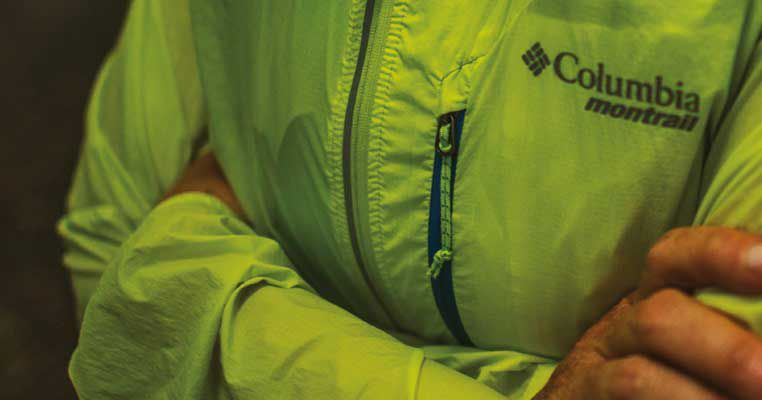 WARM, COOL, DRY, AND PROTECTED
Lightweight and comfortable, our trail running apparel and original velocity equipment is designed to keep you cool, dry, and protected from dawn to dusk, in every possible condition.
Whether jackets, shirts, shorts, tights, hats or hydration pack vest, this collection is designed to help you take on the elements with technologies like OutDry™ Extreme breathable waterproofing, Omni-Freeze™ ZERO sweat activated cooling, Omni-Wick™ moisture management, and Omni-Shade™ Sun Deflector. Now you can forget what you're wearing and concentrate on logging the next mile.
FIND THE RIGHT TRAIL RUNNING SHOE

Depending on where and when you're running, your shoe needs to adapt to varying surfaces and conditions.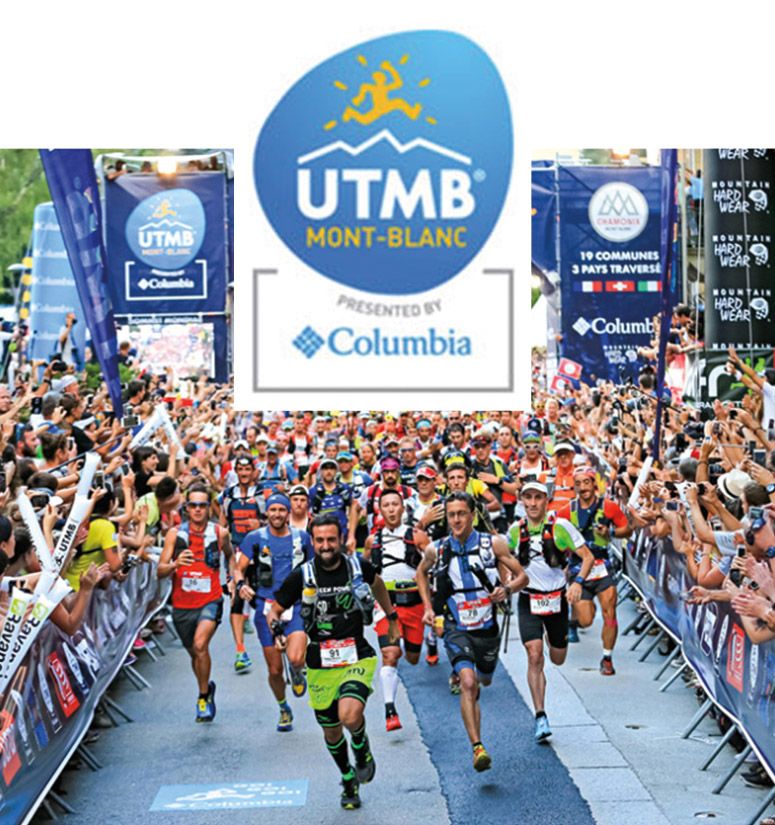 One of the most challenging trail running events in the world, the UTMB® features five main races with thousands of participants running through the stunning alpine landscape of three countries. Each year, Columbia Montrail's trail running gear is tested by UTMB athletes.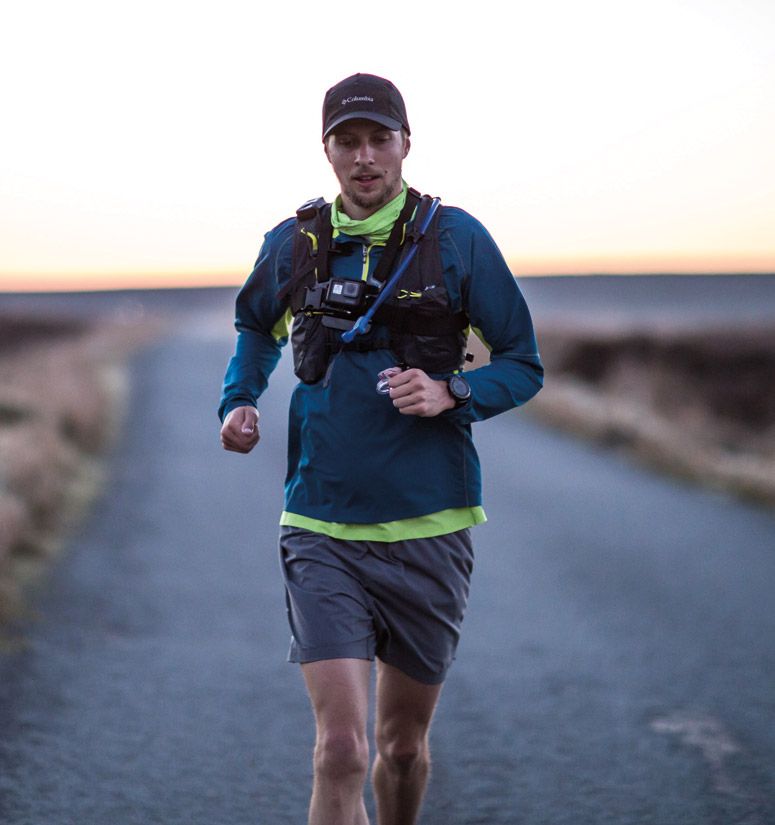 Columbia Montrail athlete Joe McConaughy attempts to cross 70 miles of treacherous terrain in record time as he chases his bucket list FKT on the Wicklow Round in Ireland. "For me, doing something like this is the ultimate experience," says Joe.
MORE FROM COLUMBIA MONTRAIL