RESPONSIBLE DOWN STANDARD | COLUMBIA
AT COLUMBIA, OUR PROCESS TRACES FROM THE RAW MATERIAL SOURCE TO THE FINISHED PRODUCT, ENSURING OUR SUPPLY CHAIN IS VERIFIED FOR RESPONSIBLE SOURCING.
WHAT IS THE RESPONSIBLE
DOWN STANDARD?
The Responsible Down Standard (RDS) is an independent, voluntary global standard. The standard recognizes the best practices in animal welfare and ensures the down and feathers used in our products are sourced responsibly. The RDS was developed with input from animal welfare groups, industry experts, brands, and retailers.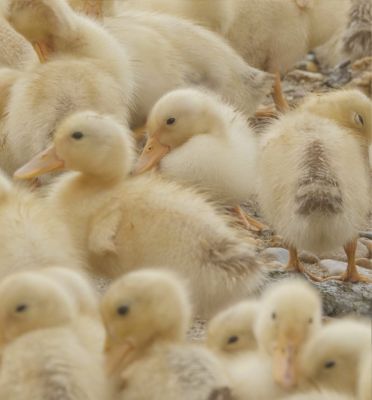 RESPONSIBLE DOWN
STANDARD GOALS
The RDS ensures that down and feathers come from ducks and geese that have been treated humanely. This means enabling them to live healthy lives, express innate behaviors, and not suffer from pain, fear, or distress.

The standard also follows the chain of custody from farm to product, so consumers can be confident that the down and feathers in the products they choose are certified to the RDS.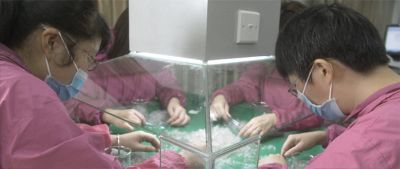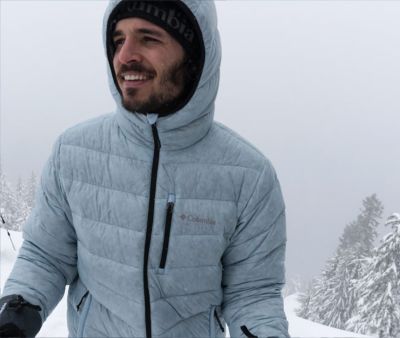 WHAT DOES
RESPONSIBLE MEAN?
At Columbia, we value ethical, sustainable manufacturing practices and are committed to assuring that the partners with whom we do business share and practice these values.

Under the RDS, all parties need to meet the criteria of the standard. By verifying and validating our supply chain every step of the way, we can ensure that the final product is responsibly sourced.

We have committed to 100% RDS-certified down and feathers throughout our global line.* Our commitment ensures animal welfare standards are met in the products that keep us warm and protected.

We offer a full range of responsible down products to fit your expectations, no matter what kind of activity you're planning.