Off the Slopes with Cassie Sharpe and Sarah Hoefflin
Off the Slopes with Cassie Sharpe and Sarah Hoefflin
How do world-class freestyle skiers handle a global pandemic? They go big by staying home. We checked in on the latest
@Columbia1938
Instagram Live to see how Cassie Sharpe and Sarah Hoefflin are spending their downtime. Both are reigning Olympic gold medalists (Cassie in Halfpipe, Sarah in Slopestyle) with at least eight Winter X Games medals and four Crystal Globes (FIS World Cup champs) between them. From their homes in Vancouver and Chamonix, Cassie and Sarah talked skiing, food, music, and more.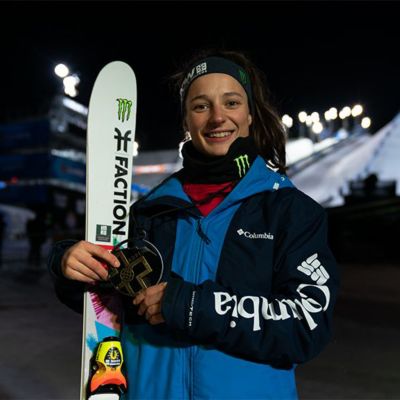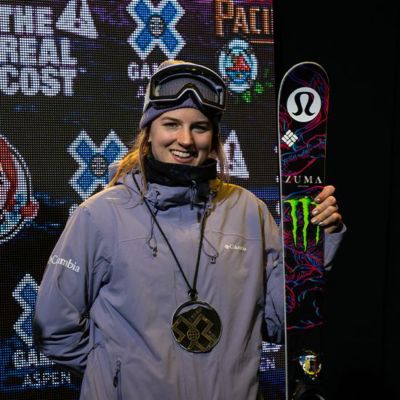 How has staying home affected your training?

Sarah Hoefflin: Obviously everything has slowed a bit. As soon as the ski resorts shut down, we knew we had to stay home. I'm biking a lot. I've never been that good at endurance, so I'm working on that and trying to get those legs ready for next summer and winter.

Cassie Sharpe: We actually have been doing Zoom workout calls with the [Freestyle Canada] team, doing our workouts while chatting and being with each other as best we can to stay connected, healthy, and strong while staying home.

Is it easy to stay motivated for next season?

CS: I'm stuck at home doing what we're supposed to be doing but I'm still dreaming about being out in the halfpipe. So, as long as I keep my love for what I'm doing, I am still motivated to be ready to go for the contest season.

SH: Also, just thinking about skiing and watching videos from the past season and thinking about what we were doing not that long ago is such a strong thing to stay motivated. But, for me, it's actually [setting] new goals. I just went crazy on a new bike. It's a new thing to do.

Have you altered your diet at all?

SH: I think I did, but for the better, actually! We have a killer breakfast every morning. I make a freshly squeezed orange juice and a super-nice smoothie. We've been pretty good at cooking every night; we just have so much time.

CS: We used to order Uber Eats quite a bit because we didn't want to cook for ourselves and now I'm cooking for myself more, but I'm also baking quite a bit. Cookies and muffins and cupcakes and all that. So, I guess I've got more of a sweet tooth.

If you could have a beer with any celebrity, who would it be?

SH: Oh, rad, I like this question. I would go for Dwayne Johnson, "The Rock." He's just an inspiration. He's super funny and I would love to have a beer with him.

CS: I honestly can't think of anybody super crazy, but probably Michelle Obama.

Would you rather have your X Games gold medal or your Olympic gold medal?

CS: Obviously my X Games gold medal was one of the biggest moments of my life up to that point. I had dreamed about it. And then I got the Olympic medal, and that's just more prestigious. So, I think my Olympic gold medal is my favorite.

SH: At first, I used to think that X Games was so much cooler, but now that I've been to the Olympics, I'm for sure going to go for the Olympic [gold medal]. Everything is so much bigger. It's only once every four years, so the competition is rarer.

Where do you keep your medals?

CS: My parents have quite a few of my medals, but I have a bit of a trophy case here.

SH: So, mine are a little bit all of the place. Half of my medals are at my dad's. I've got a few medals here. A few of them are under the bed. But my gold medal… we thought it would be pretty funny to keep it above the toilet, so that's where I keep my Olympic gold medal.

CS: (laughs) That's awesome! That's hilarious. A good reminder, every time you go in there.

What's another sport that you wish you were good at?

CS: I wish I could do a summer sport. Surfing! I would definitely want to compete in surfing. It's just so fun. I'm not good by any means, but I wish I was.

SH: It's maybe a bit boring, but I think I'd go for ping pong. We're so competitive, we all play ping pong on the Swiss freeski team. I've watched so many YouTube videos on how to, like, dig your backhand. But yeah, surfing's probably a bit cooler.

What was the last thing you competed at and who won?

CS: I think probably when I played spikeball a little while ago, before all of this, with a bunch of my buddies in Vancouver—and I probably won.

SH: We had a really banging three- or four-hour game of Mario Kart™ the other day. I think I won most of them overall. What a game!

What song would you pick for your highlight reel?

CS: I'm super obsessed with Jessie Reyez right now. She just dropped a new album and she's got a song that's pretty hype. It's called "Dope." That would be my song.

SH: I really like The Roots so I'd pick a Roots song. "The Next Movement." Good tune.

What are your favorite shows to binge right now?

CS: Well, I think probably my favorites would be Big Mouth and Sex Education. They're hilarious. But me and my fiancé right now are watching Ozark. We're almost done!

SH: We started Breaking Bad, my boyfriend and I, not that long ago. It's a classic.

Do you have any customs or rituals before competing?

SH: Usually, just before I drop, I always look at the course and tell myself, "Have fun." But no, not really.

CS: I've had a few people around me with rituals or superstitions and I always told myself, "I'm never going to do that" because I don't want to base my performance off of superstition. The only thing is I drop into my contest run with the same song: "Ante Up." Every time, every single contest, that's the song.

Anything else you'd like to add?

SH: I wish [everyone] a super good and fun confinement. Stay at home, stay safe and sane, and try to exercise as much as you can. It's only temporary. We'll see you out there soon.

CS: Yeah, if we all stay home, it'll all pass and everybody can get back out there.