DEFENDERS OF JUSTICE
DEFENDERS
OF JUSTICE
DAYS ::
Get ready for special-edition gear inspired by the heroic Jedi
upholding peace and justice throughout the galaxy in the
iconic animation series Star Wars: The Clone Wars™.
Sign up for a reminder and be first to shop
the collection when it arrives.
The Republic Parka
Inspired by the adventures of Obi-Wan Kenobi and Anakin Skywalker on the ice planet Orto Plutonia™, this special-edition hooded parka is built for warmth in frigid conditions and crafted with Star Wars: The Clone Wars™ fans in mind.
Men's sizes XXS-XXL
Size Chart
Stellar Warmth
Our most advanced thermal-reflective tech yet uses an expanded pattern
of gold dots to reflect and retain body heat so you stay warmer, longer.
The Ahsoka Tano™ Jacket
Inspired by the invincible Ahsoka Tano and the snow jacket she wore on Carlac™ in Star Wars: The Clone Wars™, this special-edition hooded jacket delivers a fiercely independent look with fan-favorite details and plenty of warmth for chilly weather.
Women's sizes XS-XXL
Size Chart
A custom "blood chit" label helps tell Ahsoka's story in Aurebesh
A hood with "head tails," a custom internal print, and fur edging is absolutely Ahsoka
Features include premium trim, fur cuffs, and a woven Republic insignia
The Republic Heavyweight Pullover
A comfortable yet durable cotton-blend pullover built for versatile everyday wear while featuring fan-favorite details like a Jedi crest on the chest, Republic insignia on the sleeve, and coded Aurebesh message on the back.
Men's sizes XXS-XXL
Size Chart
Available 12.2.22 at 12:01 am EST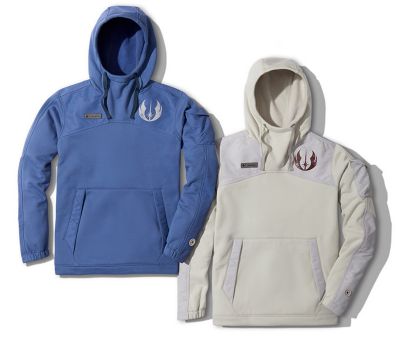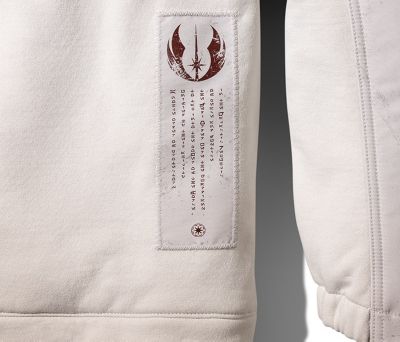 A wear-anywhere ball cap built for Star Wars: The Clone Wars™ fans and outdoor enthusiasts alike, featuring a mesh back for breathability, custom fit closure, embroidered Jedi crest on the front, and woven Republic insignia on the back.
Available 12.2.22 at 12:01 am EST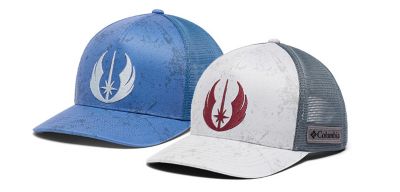 Available 12.2.22 Online &
At Select Columbia Stores