The 5 Best Kids Backpacks
The 5 Best Kids Backpacks
From back-to-school bags to travel packs, these are Columbia Sportswear's best kids backpacks
It's a proven fact: nobody has more stuff than kids do. Whether it's for school, travel, or even a quick trip to Grandma's, there's lots they need and even more they think they need. A parent's only hope of wrangling it all is with a backpack—and not just any backpack, but the right backpack.
Luckily, our experts can help you find just that.
What should I look for in a backpack?
If you're asking yourself how to find a good backpack for your child, here are a few things to consider:
Size: Kindergartners and middle schoolers are different (differently sized, different amounts of stuff, etc.). Their backpacks should be different too.
Durability: Kids take it easy on nothing, so find a backpack with the durability to stand up to the rigors of childhood.
Use: Is it a backpack for school? A bag for family road trips? Something to carry a snack and water to soccer practice? Consider what they'll be using it for.
Storage needs: Do they need multiple pockets or is one enough? Do they need divided compartments? A place for their laptop? All kids have different stuff, so keep in mind what they'll be toting around.
You can find more things to look for when choosing a backpack in our article
How to Choose a Backpack
.
Meanwhile, here's our list of picks for Columbia's best children's backpacks across five categories.
The Best Small Kids Backpack for School
For younger school-age kids or those who travel a little lighter, this is the backpack to have. The
Zigzag™ 22L Backpack
is big enough to carry school essentials yet small enough for the 4-feet-tall and under crowd. Available in a variety of colors and patterns, it has a sleeve to protect up to a 15-inch laptop; a front pocket to hold pencils, crayons, and glue sticks; and a water bottle pocket to keep post-recess hydration handy.
The Best Large Kids Backpack for School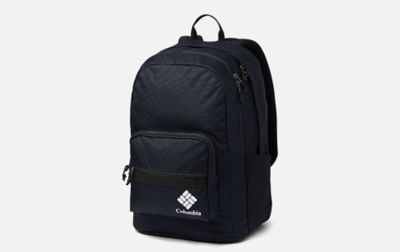 The
Zigzag™ 30L Backpack
is like a locker with comfortable straps—big enough to hold just about everything a student could need or want for a long day of learning. Available in a variety of bold colors and patterns, it has two large main compartments to keep books and folders organized, and a fleece-lined sleeve to protect up to a 15-inch laptop. There are plenty of pockets to hold their school essentials and not-so-essentials, as well as dual water bottle holders to keep their thirst quenched well beyond the final bell.
The Best Kids Backpack for Travel
Lightweight Packable II 21L Backpack
The
Lightweight Packable II 21L Backpack
is just the thing for any junior traveler on the move. Designed to survive the rigors of travel, from a tightly packed trunk to a trip through airport security. A divided main compartment along with a front pocket provides plenty of room for a portable game system, headphones, and other travel necessities. And back at home, the whole bag can be packed into its own pocket and easily stored away until it's time for the next journey.
The Most Durable Kids Backpack
The backpack designed to let kids be kids. The
Convey 24L Backpack
is constructed of PU-coated polyester, with a padded and fleece lined laptop sleeve contents are  well protected from the hazards of childhood. This backpack also features reflective safety accents and dual water bottle pockets.  So load up the large main compartment with all their worldly possessions, and let them do their worst.
The Best Lightweight Kids Backpack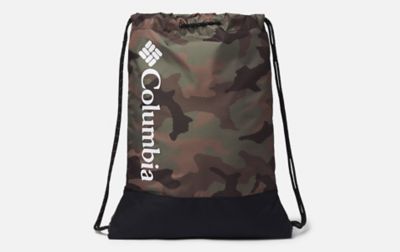 For childhood adventures that keep kids a little closer to home, the lightweight
Drawstring Pack
is just the thing. Load it up with the essentials for a small
picnic
, a short hike, or an afternoon soccer practice. Then cinch up the bag with the drawstring that doubles as a shoulder strap or handle to ensure what they take with them is what they bring home.
Looking for new ways to get your child to spend more time outdoors? Check out our article
How to Get Your Kids Outside
.