How To Pick Out Winter Gloves
How to Pick Out Winter Gloves
Confused about how to choose the best winter gloves? Check out our handy shopping guide for help
Keeping your hands toasty is a crucial part of
staying warm
in the winter. If you're hitting the slopes,
cross-country skiing
, or even just walking around the city, you'll need a good pair of winter gloves to get you through the cold weather. But with so many different styles and features to consider, it can be a little confusing to figure out the right gloves for your needs. To keep things simple, we put together an easy how-to guide for choosing the best winter gloves. Check it out below.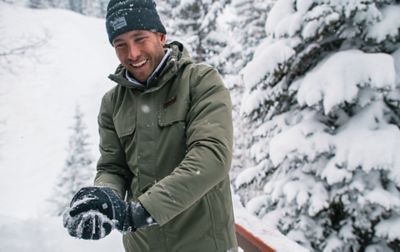 Gloves Versus Mittens: Which Is Better?
Before you begin considering winter handwear, you should decide whether you prefer gloves or mittens. There's no right answer—the choice really comes down to personal preference, but both options have their advantages. Mittens, for example, tend to be a bit warmer because your fingers are next to each other to share body heat. That said, if you plan to be doing things that require the use of your fingers, mittens might be cumbersome, so gloves may be a better choice. Or, you can enjoy the advantages of both by investing in a good pair of
liner gloves
to wear inside your mittens.
What Makes a Good Winter Glove?
Whether you opt for gloves or mittens, there are several things to keep in mind when you're shopping around:
INSULATION: Winter gloves need to be well insulated. Stick to options preferably made out of fabrics like polyester or nylon to help manage moisture. For particularly cold climates, some gloves also have special liners with reflective heat technology like Omni-Heat™ Infinity to add extra warmth.

WEATHER PROTECTION: In addition to high-quality insulation, winter gloves should be windproof and water-resistant to protect you from the weather elements. However, they also need to be breathable to keep your hands from getting too sweaty. So look for options made with Omni-Tech or comparable technologies that will provide weather protection while also being lightweight and breathable.

DURABILITY: Look for high-quality fabrics (polyester and nylon are usually the best materials for winter gloves) and try to find options with well-constructed stitching. It's also helpful to consider features like reinforced palms (typically made with suede or polyurethane) that can add longevity to your handwear.

COMFORT: You won't want to wear your gloves if they're not comfortable, so keep in mind things like flexibility and range of motion. It's also important for the insides to be soft and cozy so they'll feel good when you slide them on.
Types of Gloves for Winter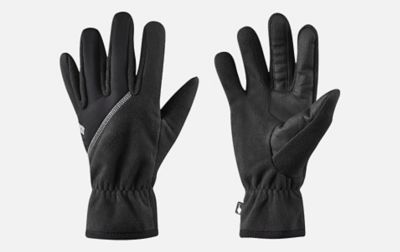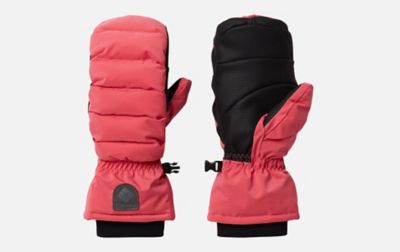 MITTENS
Snow mittens
are built with extra-tough features that can handle snow, ice, and other rugged mountain conditions. They're fully waterproof and windproof with extra-warm insulation, and they often have long gauntlet cuffs that tighten around your wrists to keep snow out. You can find them in
lightweight versions
that are great for shoveling snow or building snowmen, as well as
thicker styles
specifically designed for skiing and other snow sports.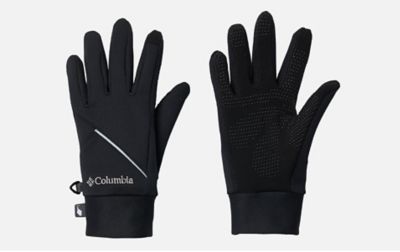 Performance Gloves
If you're
hiking
, trail running, biking, or taking part in other cardio-based activities outside in the wintertime,
high-quality performance gloves
are the way to go. They fit snugly so you can use your hands (often boasting features like touchscreen fingertips or grippy silicone palms), and they're constructed with highly breathable material that keeps your hands warm even if they sweat.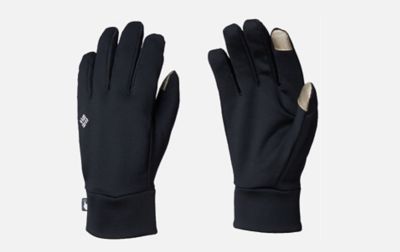 Liner Gloves
For the best of both worlds, try investing in a pair of
liner gloves.
These can be worn alone as lightweight gloves (similar to performance gloves, but without the grippy palms), or you can wear them inside a pair of mittens to keep your hands warm when you need your fingers to snap a photo or send a text.