Mental Health and the Outdoors with Madhappy and Columbia Sportswear
A Lifestyle Brand That Connects Mental Health and the Outdoors
Madhappy Cofounder Mason Spector promotes spending time outside for your mental health
A lifestyle brand aimed at promoting positive mental health is on a mission to "make the world a more optimistic place."
In addition to being a clothing brand, Los Angeles–based streetwear company Madhappy runs a website called
The Local Optimist
(TLO), which offers free mental health resources and articles. It also publishes a newsletter and produces
"The Madhapy Podcast."
"We want our young audience to know that it's not just OK to talk about your feelings, but that it's something that should be encouraged and celebrated," says Madhappy Cofounder Mason Spector.
As popularity grows around concepts like
ecotherapy,
where therapists "prescribe" time in nature for their patients, the company has joined the chorus of voices touting the therapeutic
benefits of spending time outdoors
.
"Getting outside is a direct way to get out of your own head," explains Madhappy Cofounder Mason Spector. "It's so easy to feel caught up in our own thoughts, fears, and anxieties. When we're able to take even a brief step outside, it allows us to ground ourselves and remind ourselves that we are part of a bigger universe.
"Our challenges, while they still exist, are all part of a larger plan to teach us something. This is something that I always feel clarity on when I'm able to escape the indoors for the outdoors."
Among other topics, the content on Madhappy's Local Optimist website touches on the outdoor connection in a variety of ways. An article titled
"How Cold Weather Impacts Our Mood,"
for example, encourages people to
get outside more in wintertime,
while
"The Healthy Amount of Stress"
lists healthy coping mechanisms, like going on a walk,
exercising,
and
spending time outdoors.
Some guest columns feature outdoor athletes like Olympic skier
Alex Ferreira,
who wrote about the highs and lows of his sport in
"On the Beauty and Pain of Competition."
"The outdoors and mental health share so much in common as equalizers," Spector says. "They offer a common ground for all people and a place of solace for all of humankind. It's one of the only things in this life that unites every individual living thing. We all share the same outside. It's the most inclusive and accessible entity that we have."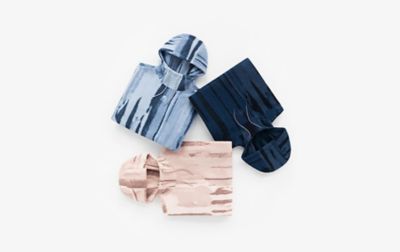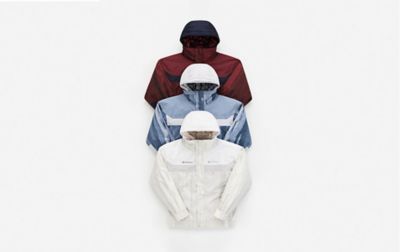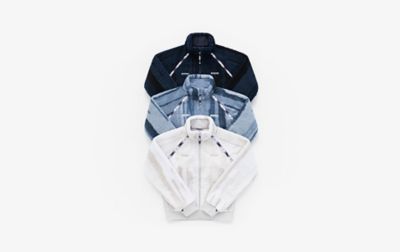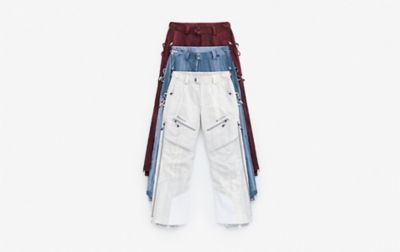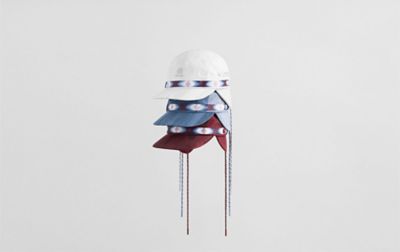 Clothing that matters
Written content isn't the only way the brand is connecting mental health to the outdoors. This year, Madhappy launched a line of outdoor apparel called
Madhappy Outdoors
in collaboration with Columbia Sportswear, focusing on bringing awareness to the subject of mental health.
In addition to spreading knowledge, a portion of sales—like all Madhappy apparel—benefits The Madhappy Foundation, an affiliated nonprofit organization aimed at advancing global mental health efforts.
The soon to be released November '22 iteration of the Outdoors Collection will offer a new selection of winter hats, jackets, accessories, and other gear.
Spector explained that the decision to partner with Columbia was born out of respect for the company's dedication to inclusivity—another tenet of Madhappy's philosophy.
"They stand as a true symbol of accessibility in the outdoor space," Spector said. "While many others create products for similar activities and end uses, we've always respected how Columbia has organically grown its audience by focusing on quality for everyone, from Olympians to everyday people."
Examples of this inclusivity have included creating
plus-size ski gear,
increasing
body positivity in outdoor spaces,
promoting
accessible hiking,
offering storytelling platforms for
LGBTQIA+ adventurers,
supporting
BIPOC efforts to reclaim outdoor spaces,
and partnering with groups to encourage
diversity
and
community building
in the outdoors.
"The outdoors preceded us as humans, and
will ultimately succeed us. That idea alone cements its power."
Madhappy Cofounder Mason Spector
A range of outdoor activities
According to the American Psychological Association, the mental health benefits of being outside are
well documented,
particularly in green and blue spaces. In addition to increasing happiness, spending time in these environments has been shown to improve cognitive function and brain health.
The benefits can be reaped in numerous ways. Fly fishing, for example, has helped some mental health patients
navigate depression and anxiety.
Trail running has been credited with
helping others overcome addiction.
And hiking and backpacking have been known to be
therapeutic for chemo patients
coping with breast cancer.
"Taking in the peace and the balance that nature exudes allows us to reframe our own thinking in a way that feels clearer, more productive, and more positive," Spector says.
"There's a connectivity that exists between all living things that's inherent and undeniable. The outdoors preceded us as humans, and will ultimately succeed us. That idea alone cements its power."
He notes too that you don't need to "climb a summit or run a marathon" to feel the positive effects of the outdoors. Simply being outside—even just sitting or reading a book—can offer benefits like reducing stress, lowering your heart rate, and boosting your mood.
If the outdoors aren't currently a big part of your life, you can start out easy, he explains.
"My simplest advice to people to incorporate the outdoors into your life is to
rework your daily routine to make it work outside.
Take your phone calls on an outdoor walk. Have your morning coffee or evening tea in your backyard. Try to find some time throughout the day without your phone just sitting quietly in an outdoor setting.
"It doesn't have to be anything crazy, and the simpler you can begin, the more likely you are to pick up long-standing habits."