What to Wear Hiking: 10 Essentials to Pack
What to Wear Hiking: 10 Essentials to Pack
Whether you're a beginner hiker or a trail expert, here's a packing checklist for your next day hike
When you're eager to hit the trail for a day of hiking, you don't want to waste precious time thinking about what to bring. You need an easy packing checklist you can rely on. To help you out, our experts at the
Tough Mother Outdoor Guide
have put together a collection of the best day hiking essentials. Whether
you're new to hiking
or you're a seasoned veteran, the items on this list will get you on the trail in no time.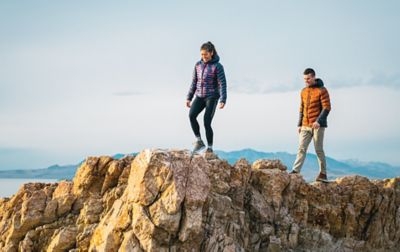 How to layer for hiking
Before you start packing, it's helpful to think a minute about your
hiking layering system
. Choosing items you can take on or off to help regulate your body temperature is typically the best way to prepare for varying weather conditions.Your layering strategy will differ slightly, depending on whether you're trying to
stay warm
or
beat the heat,
but the same basic principles apply: baselayer, midlayer, and shell. With those three elements, you can adapt to almost any condition to
stay comfortable during your hike
.
If you expect the trail to be strenuous or you'll be hiking in warmer temperatures, be sure your hiking gear is made with moisture-wicking, quick-drying fabrics like nylon and polyester. These features help you stay comfortable by pulling the sweat away from your skin so you don't feel hot and sticky, and can be found in both clothing and footwear.
When there's a possibility you'll be
hiking in the rain
or
hiking in the snow
, you'll want your gear to not only be breathable and moisture-wicking, but waterproof or water-resistant too. And don't forget to factor in durability. Look for clothing made with synthetic fabrics that can stand up to whatever the trail throws at you.
What to pack: a day hiking checklist
1. High-quality hiking boots or shoes
Hiking shoes rank among the most important pieces of gear, so it's worth it to invest in
high-quality hiking footwear
. Different conditions may require different styles, but whatever you choose should be trail specific—don't throw on an old pair of sneakers.
Hiking footwear needs to be durable and made with proper support and cushioning to avoid foot strain and blisters. And remember—you have the choice between
hiking boots and hiking shoes
. Boots can provide great overall durability and support if your hiking trails tend to be more rugged with varying types of terrain, while lightweight hiking shoes can be ideal for less strenuous trails.
Proper lacing techniques
can help prevent discomfort and slippage of your feet in your hiking boots. Don't forget to
break in your hiking boots
before you hit the trail.
Our Picks: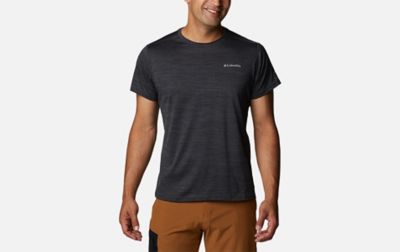 2. Moisture-wicking shirt
To keep you comfortable throughout the day, shirts specifically designed for hiking or other outdoor uses are better choices than regular tees. Unlike a cotton tee, a
hiking shirt
made out of polyester, nylon, or similar material will wick away moisture and dry quickly. If you're hiking in the heat of summer, try a tank or short-sleeved shirt made with
Omni-Freeze™ ZERO
or
Omni-Freeze™ ZERO Ice
sweat-activated technology to keep cool. And when sun protection is a concern, long-sleeved hiking shirts made with cooling technology can keep you both cool and safe from the sun. For fall or winter hiking, a
thermal baselayer
or
half-zip
provides a breathable way to stay cozy and comfortable.
Our Picks: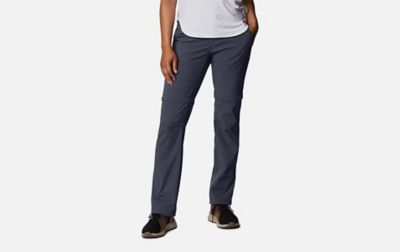 3. Quick-drying pants, shorts, or leggings
Rugged clothing like denim or military fatigues isn't always the best choice for the trail. Important considerations for pants, shorts, or leggings are comfort and ease of movement. For hiking in wet or muggy weather, you'll want to be sure to choose items made with soft, quick-drying materials to
avoid rubbing and chafing
. And moisture-wicking materials like polyester and nylon will also help control odor.
What style to choose
depends on your personal preference and the kind of terrain you'll be hiking through. Hiking pants provide a more durable full-length coverage, while leggings offer softness and flexibility. Hiking shorts for summer or warm climates offer an additional way to keep things cool. And if you're not certain whether pants or shorts are the best choice for you,
convertible hiking pants
will keep you prepared for any trail condition.
Our Picks: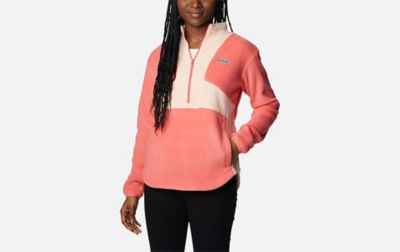 4. Layering pieces
To be comfortable with any kind of weather or level of exertion, you'll want to invest in layers. For instance, with the basic elements of a short-sleeved hiking shirt or tank top, fleece pullover, and lightweight jacket you can be cozy at the beginning of a chilly morning hike, and peel away layers throughout the day to stay comfortable as you warm up. And if you're hiking in cooler, potentially inclement weather, consider the traditional three-piece system of a thermal baselayer,
insulated midlayer
, and a water-resistant or waterproof outer shell to be prepared for rapidly changing conditions.
Our Picks: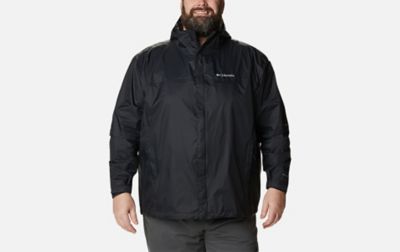 5. A good jacket
A
A comfortable, reliable jacket
is a must-have in your hiking gear, no matter what kind of layering system you use for your hike of the day. Even if the weather will be warm for your hike, you'll still want to consider having a lightweight, waterproof or water-resistant rain shell handy in the event of a sudden downpour or change in the weather. And for cooler temps, be sure to choose a jacket that's a little more heavy-duty, with adequate insulation and made with breathable, moisture-wicking fabric to keep the chill away from your skin.
Our Picks: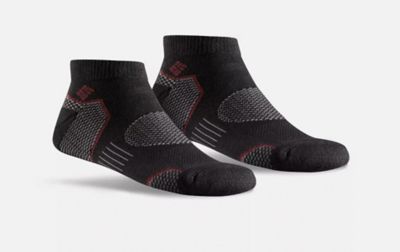 6. No-chafe socks
No hike is an ideal hike if your feet are sore, hot, or sweaty. In addition to finding the right kind of hiking boots or hiking shoes for your hiking gear, you'll want to be sure you have good hiking socks to go with them. Avoid regular socks that may cause blisters or chafing by slipping or bunching. Instead, invest in quality hiking socks that are made to stay in place and provide extra cushioning. Plus, the moisture-wicking and quick-drying features of hiking socks will keep your feet from getting hot and soggy.

Our Picks: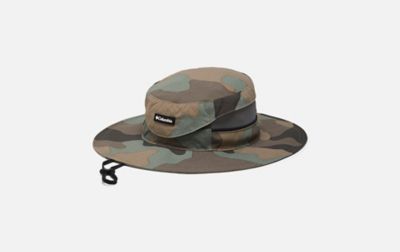 7. Ball cap or brimmed hat
Keeping the sun off your head and face will not only keep you feeling more comfortable on the trail, it's also better for your health. The
best hiking hats
are made with
UPF-rated materials,
so you not only get sun protection from the brim, but from the fabric too. And
booney hats
made with cooling technologies like Omni-Freeze™ ZERO or Omni-Freeze™ ZERO Ice also help keep your head cool.
Our Picks: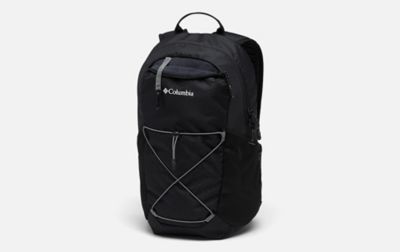 8. A lightweight backpack
No matter what kind of hiking trail you decide to hit, you're sure to have stuff to carry. Whether it's a trail lunch, water bottles, or extra gear, you'll need something to put it in, which is why a good
backpack is an essential part
of your hiking gear.
Choosing the right backpack
for your hiking needs depends a lot on what you plan on doing on your hike, but there are plenty of options, from small backpacks for simple hikes to larger packs for more involved excursions, all providing lightweight carrying comfort. If you are looking for a backpack for the younger hikers in your family, look no further than Columbia Sportswear's list of the
best kids backpacks
.
Our Picks: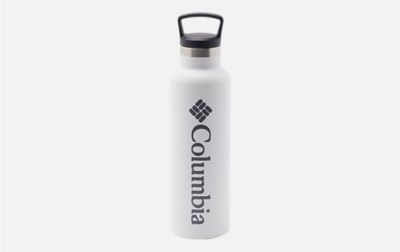 9. Water bottle or hydration pack
One of the most important things to do on the hiking trail is stay hydrated. It's easy to lose track of how much you've sweat compared to how much water you've taken in, but having the hydration device that best suits your needs can be a helpful reminder. You can choose between easy-carry stainless steel or BPA-free plastic bottles, or go all out with a hydration pack. Just be sure you hit the trail with as much water as you'll need to get you safely through the day.

Our Picks:
10. Flashlight or headlamp
You never know when your day hike will be so enjoyable it turns into a night hike, or when the sunny skies you set out with will suddenly turn dark and ominous. Be prepared for any kind of lighting necessity by including a flashlight or headlamp on your hiking gear checklist, and make sure your batteries are fully charged before you hit the trail.

Our Picks: